It's Settled
OH the sigh of relief that went through me yesterday. We settled on our home! 
For some reason I was convinced something would go terribly wrong at the last minute, but it all went according to plan. I guess it was first time home buyers nerves 😉
After a lot of signatures, the keys were ours for the takin'
We went back to our normal place, grabbed some boxes, bags, and of course the pup! She had to see her new home.
Tony carried Phoebe and I over the threshold into our new home. This is my favorite picture from the day. All three of us smiling and ready for home!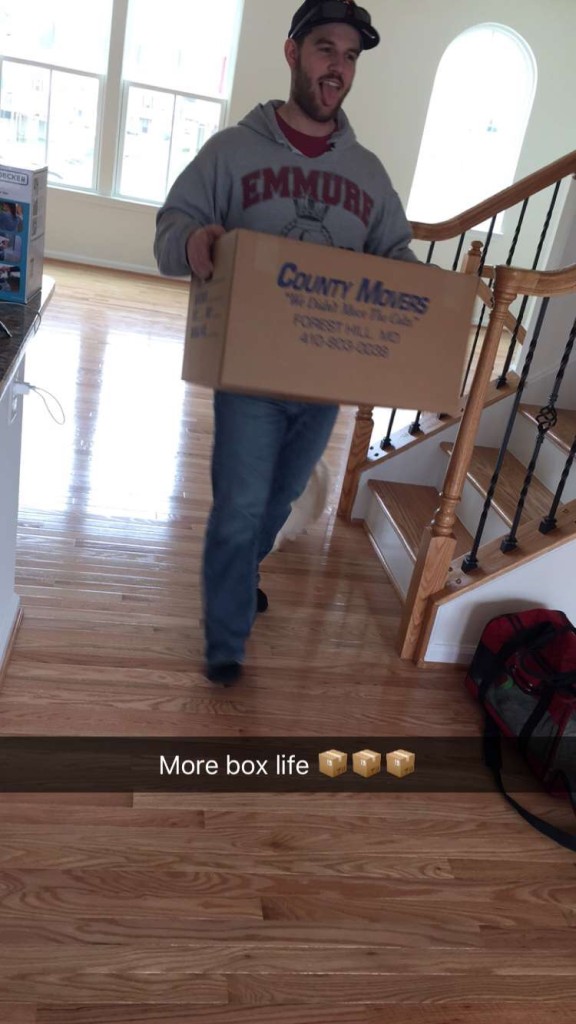 As you see we moved in just a few things to get our apartment a tad clear. And how did Phoebe do?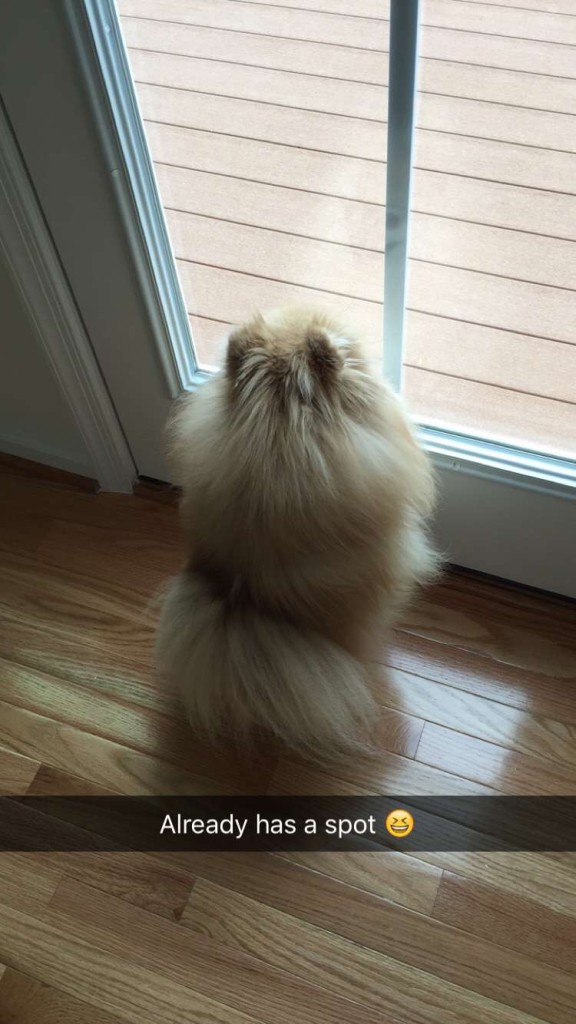 She was thrilled with the deck. She also loved that she could actually see out of a window for a change! She's so tiny she could never see without one of us lifting her 😉 After an hour or so my little girl was WIPED. She had water that she chugged, but like I've said Phoebe panics in new situations. She panicked SO MUCH that she followed me up the steps. Tony and I were floored. Remember when I took her to the model home and she wouldn't budge?
Well, she won't quite go down them yet, but she flew up them like she's been doing it since she was born. Tony and I are going to have to baby gate for a while.
Yes, she looks a little distressed here. She was fine, just got a little too excited and nervous. I know in no time it'll be home to my little ball of fluff.
So that was our BIG day yesterday! I want to give a HUGE thank you to my parents and Tony's mom for being so great to us and coming to see the house. We love you guys so much!
And a huge thank you to Tony. I never could have dreamed that I'd have such a wonderful new home with someone I love so much. Thank you for being such a genuine and kind man, treating Phoebe as your own, and loving me unconditionally. I love you MORE than words can express.
Everyone have an awesome Wednesday, and I'll see you soon!
XOXO With a Cherry On Top,
-Minnie