Like a Popsicle on the 4th of July
Hi friends!
I hope you all had a fabulous July 4th (that is if you are in America- I realize many of my readers are international as well).
I had a pretty good day! I slept in until 10 am and it was GLORIOUS. I cannot remember the last time I slept more than 3-4 hours straight. I woke up and my body was like what just happened? I almost felt hungover. Now I don't drink but I had my occasional outings with alcohol in the past. I think I've only been hung over twice in my entire life and it was because of peer pressure and it was NOT fun later on. With that said, I haven't had a sip of alcohol in over a year and I don't miss it at all because I never even liked it when I had it. A few days before the holiday last year I was forced a glass of white wine and I sipped half of it and pretended to drink the rest when really I chucked it over the boat when no one was looking. I'm sure you all pictured this when you read it 😉
Anyway, I woke yesterday morning, had a little coffee and made a new recipe inspired by my trip! This is a Green Goddess Juice. It has a lot of health benefits from spinach and kale,  but gives sweetness from the fruits and agave nectar I put in. You would never know there are veggies in here. So refreshing and healthy!
After juicing, I hit the gym for shoulder day and some cardio. I did some old school shoulder work for me, but still hit the basics. If you want a shoulder workout idea check my workouts tab!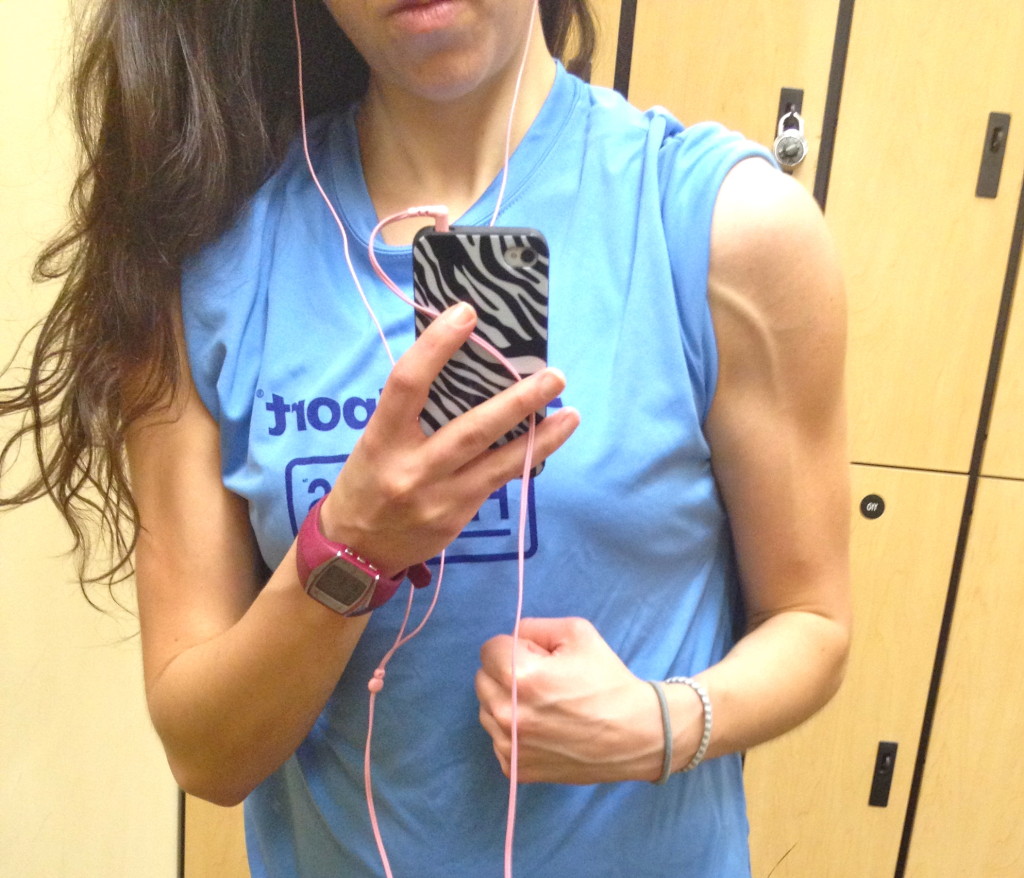 Lovin' this vascularity
For cardio I did a little 3 round action to make a good 45 minutes. Basically it was HIIT cardio using three different machines. I didn't do them all straight, I split it up in between some of my shoulder workouts. I really felt the burn! Check it out
Believe me it'll make you sweat!
After the gym I went back to my parents and had to eat. I was starving! It included some fruit, a quest bar, other munchies and this delightful plate of pita chips and hummus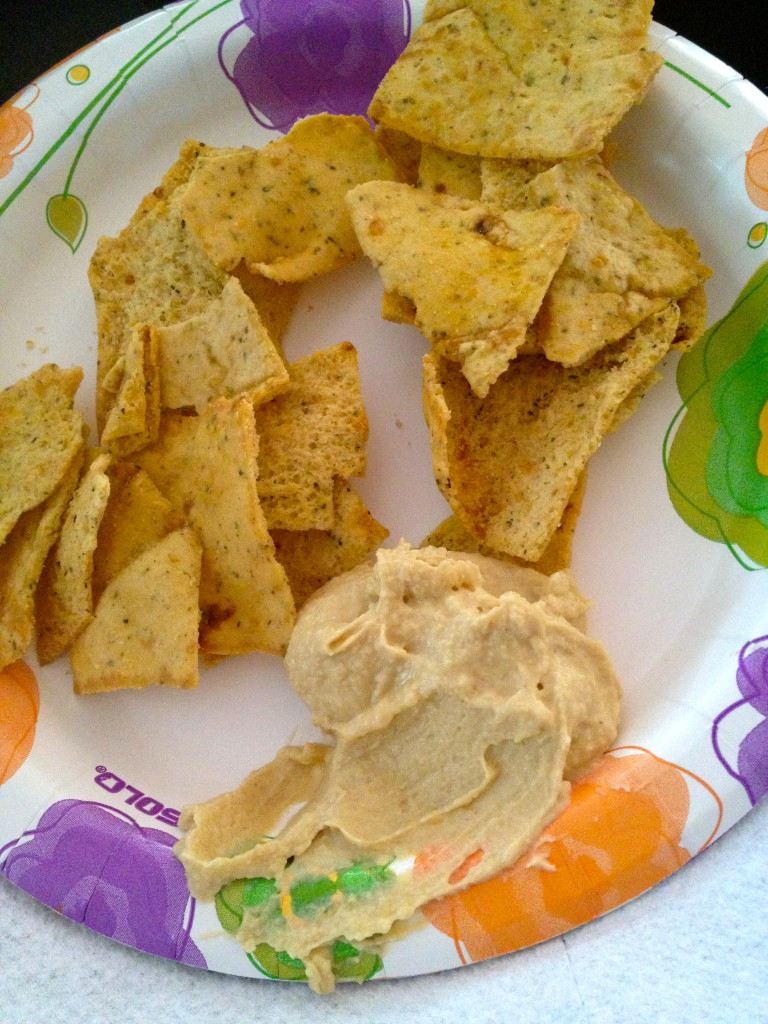 Later in the afternoon I went to my sisters house for 4th of July fun! We had good food. It wouldn't be Independence Day without hotdogs and hamburgers, but I made my own Skinny Minnie version of a hot dog! Thanks Druebs for grilling me up some chicken breast 🙂
Ketchup… yes!
Casey (sis) also showed me the BOMB cinnamon rolls she made for her hubby and Bella. I took one look and said oh my gosh get these out of my face… so scrumptious!
My sis also makes a mean Soy Latte. I want another please!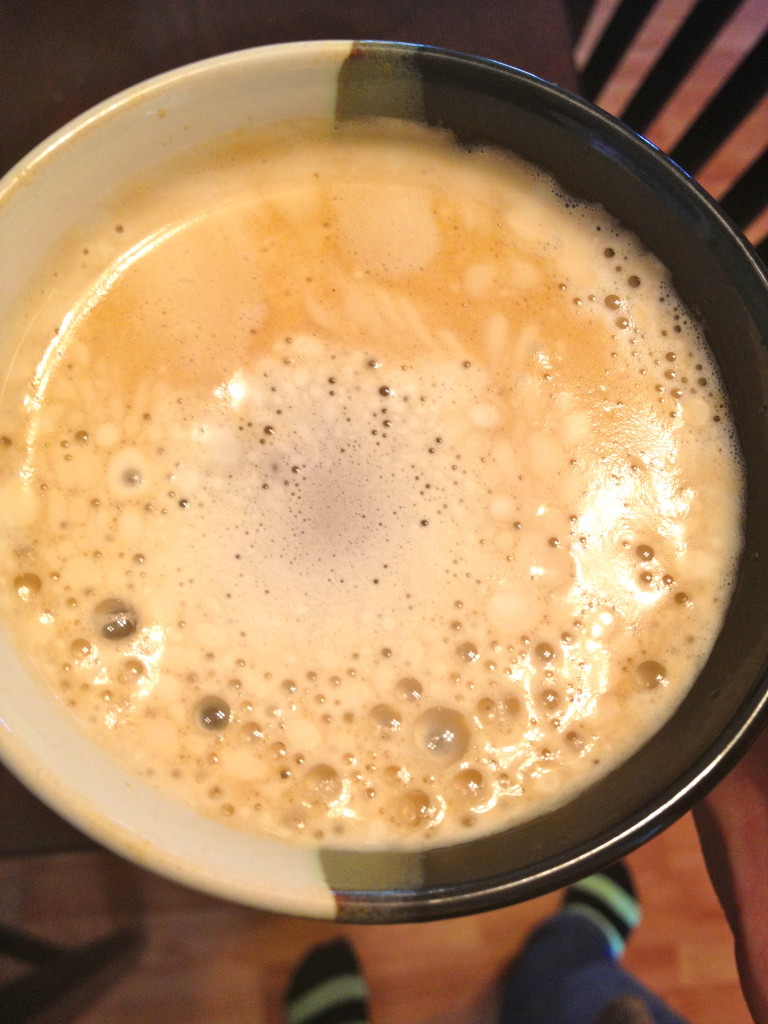 I had a good time chatting with my family because as horrible as it sounds I never get to do it anymore. I'm always on the go, always insanely busy, and always attached to this computer when I'm not working. I'm guilty of saying "I don't like holidays" because it messes with my schedule and everything stops. But sometimes you realize it's GOOD to stop!
I couldn't help myself from playing with their dog Marley. She's so snuggly and she gives high fives. Super cute
After a quick peace selfie…
We headed out front to watch Fireworks! The neighbors all put on shows and I have to say I was PRETTY IMPRESSED. We had good ones that went off on the ground, but the people across the street had those HUGE ones to the point it scared me that the trees were going to catch on fire. I'm talking fireworks that you watch while chilling on a boat. It was awesome. The medicine person in me was a little frightened though, I was just waiting for someone to blow off an arm. All I could think was surgical hand consult…
I went back to my mom and dads to pick up my girl, only to find her waiting by the door for me (not surprised), and Shelby hiding underneath Bella's easel (poor pup!). The fireworks scared her.
Overall a great holiday. Thanks to all those that serve our country and sacrifice their needs for others! I am truly grateful 🙂
XOXO With a Cherry On Top,
-Minnie