Loaded TexMex Mushroom
Today's recipe is loaded with goodness. I'm a huge fan of all of these ingredients, especially black beans because they are a good source of protein!
Portabella mushrooms are great for vegetarians because they give you that meaty taste and texture that you might miss out on. I was never a fan of using it as a burger bun though. It's better used in salads, casseroles, and as an edible bowl like this recipe 🙂
It's pretty easy to make too!
For this recipe you will need:
– 1 Portabella mushroom cap
– 1 cup of chopped sweet potato
– 1/2 cup of chopped white onion
– 1/2 cup of yellow corn (I used canned low sodium)
– 1/2 cup of black beans (I used fresh/dry beans, but you can use canned)
– 1 Tablespoon of Trader Joe's Spicy Black Bean Dip (you can also use salsa)
– 1/2 slice of reduced fat Provolone Cheese
– 1 teaspoon of chili powder
– 1 teaspoon of cumin
– pepper to taste
– Olive oil spray
Note: Not all of this will go inside your mushroom! It actually will make about 2-3 servings, but I will use the leftovers for an egg white scramble later 🙂
Start by turning on your oven to broil. You want to put the rack near the top so the cheese will melt at the end
First we will chop and prep our ingredients!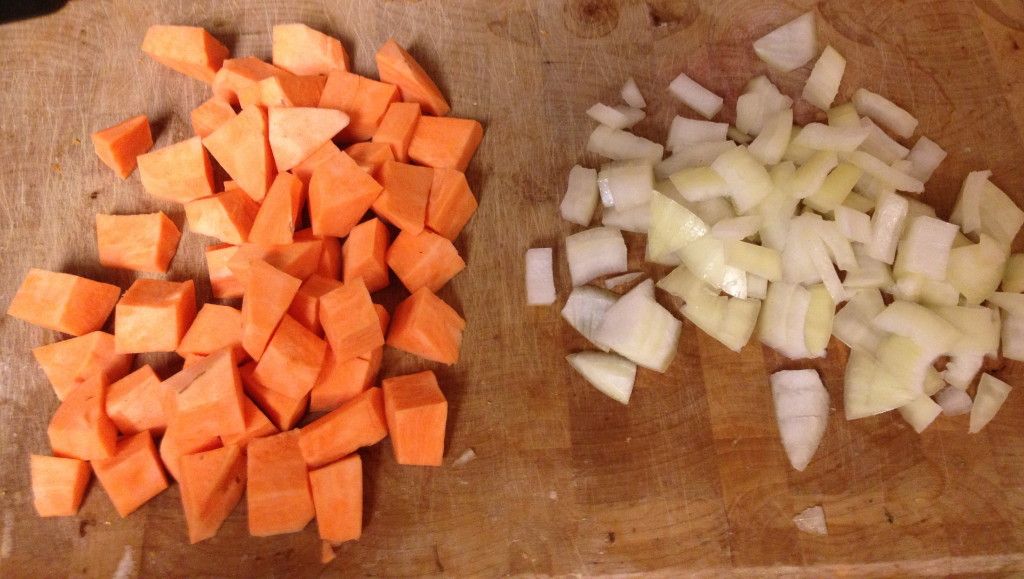 Now you have to clean your mushroom. First remove the stem
Next we have to remove the "gills". Take a spoon and scrape the black part out
Your mushroom also needs to be wiped off. Don't rinse it off with water, mushrooms already retain so much water already. Just take a damp paper towel and wipe off the excess dirt
Okay, time to throw those sweet potatoes in the pan (you can use olive oil spray here or a tsp of olive oil)- medium to high heat
Once they have cooked some, add your spices
When the sweet potatoes have browned and become a little softer, add the onions
Once the onions have cooked and become translucent, add your beans and corn
Mix it up good, and cook for another 5 minutes or so
While this is cooking, spread some of that FABULOUS Trader Joe's dip on your mushroom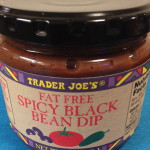 Time to stuff that mushroom. Spoon your ingredients in
Then you want to put this in the oven (broil) for 4-5 minutes! (watch it closely)
Take it out and top with your sliced cheese
Put back in the oven for 2 minutes or so, until the cheese has melted!
Take that beauty out and enjoy 🙂
View from the sides:
This whole huge serving has 240 calories and 2.8 grams of fat! So enjoy 🙂
Happy eating…
XOXO With a Cherry On Top,
-Minnie