Memory Maker
Hey gang!
I did end up challenging myself on those pelvic thrusts like I said. I got up to 195 lbs! Was able to do 5, then another set of 3. I'll take it 🙂
The other day I decided to finally use this shadow box that has been sitting in my room for almost 2 years. Instead of selling my blue suit like I had planned, I used the top as the focal point of my memory box.
My first NPC show, The Gladiator was the first time Tony and I had spent time together. After a few random run ins at the gym where he wouldn't even speak to me (oh Tony), then texting nonstop for weeks, it was our first real face to face interaction, even though it didn't really feel like it. Plus, my mind was a whirlwind because I had worked so hard for 17 weeks for that one day.
ANYWAY, so that's where it all began so I placed all those memories in here.
Inside is my suit top, tickets from the show, my athlete badge, our first pictures together, my hotel key, memento pictures from Abbey Burger and Insomnia cookies (our "first date" later that week), and wristbands from his first bodybuilding competition. Girls hold onto things 😉
I have NO PLANS on getting that lean again anytime soon. Like I said I'm back on a prep diet just until I can get my cheat meal problems under control. I sleep better when I eat this way and my skin looks a tad more fresh, so that's the plan for now. Then I plan on slowly introducing things instead of going buck wild like an unsupervised child at a birthday party.
Some of you asked me yesterday what a prep diet consists of. While I can't share my specifics, I can tell you vaguely the types of foods I eat. It's a typical bodybuilder diet.
Egg whites/ Whole eggs
Lean steak/beef
White fish
Chicken Breast
Salmon
Whey protein
White rice
Sweet Potatoes
Oats/ Oat Flour
Bananas
Almonds
Coconut Oil
Avocado
Any veggies I want but I use a lot of onion, broccoli, cucumbers, and lettuces for salads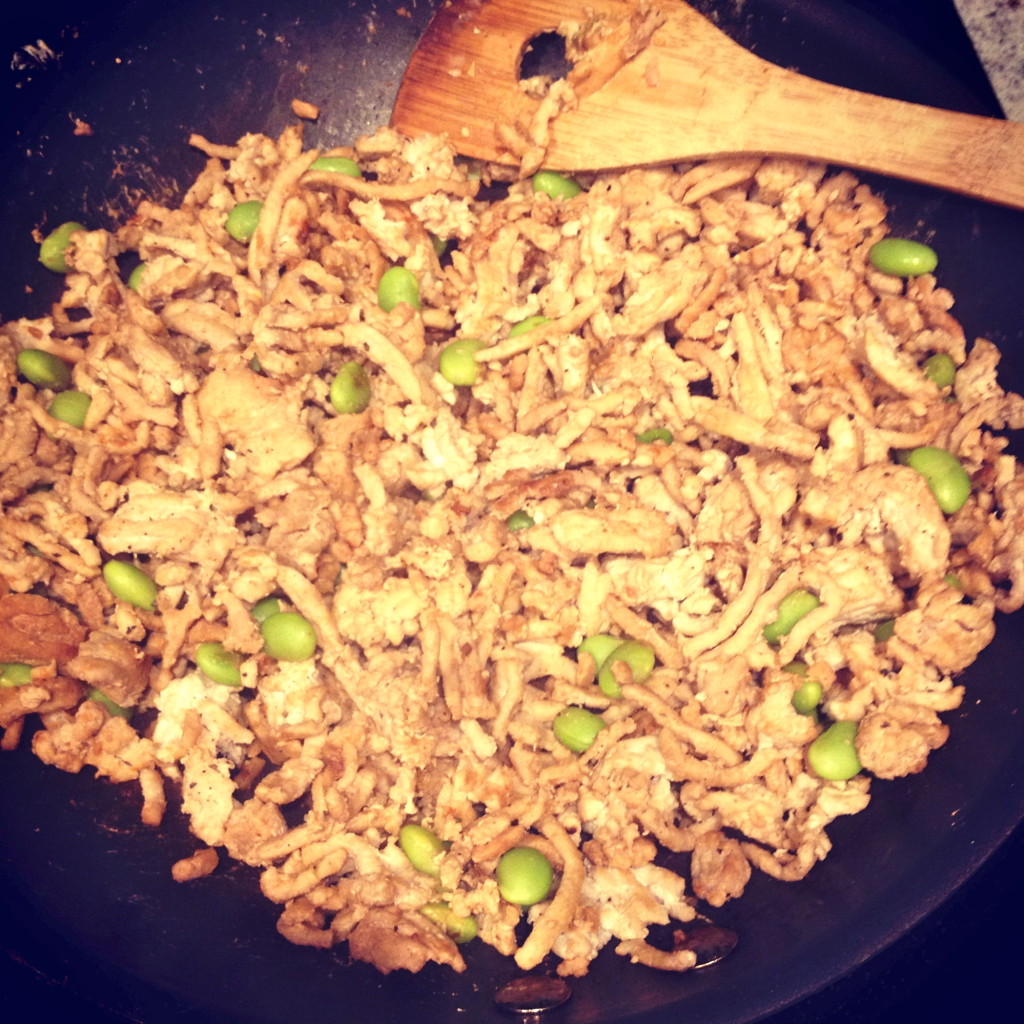 Once I'm past a few days the process gets easier. Believe it or not the body adapts pretty quickly! Since I am not on a REAL prep right now I am allowing myself soy milk, creamer, and things like that for coffee. Coffee is my favorite part of the day so I refuse to give that up if I am not planning on stepping on stage anytime soon 🙂
Tony and I talked about the possibility of doing a late fall show. We really want to be able to compete in the same show this time around, but honestly my heart isn't in this one. I can't see putting in SO MUCH HARD WORK for something I don't want desperately. For now, I'm enjoying this part of our lives and we will be back to the stage when the time is right. I'm not big on rushing things.
——-
So today is Friday… for most the day you've been waiting for all week. For me? The day I've been dreading all week. Tony leaves for over a week, will be back one day, and then I fly to Mexico for four days, followed by him being gone for the weekend after I get back. That's two weeks apart folks.
I know you're thinking "big deal". You may also be thinking "this was the girl who never had a man in her life before, Miss Independent". Yes, I've thought of all of these things too. I pretty much turned into the girl I thought I never would be. I've been told over and over "it'll be good for you guys" and "distance makes the heart grow fonder", but I've been panicking a bit all week about it. So I will fill my void with gym time and meal prep, spend some time at G-Mama's, and tomorrow I'm going to the next big bodybuilding show in Maryland. It's going to be a fun one 🙂
I'm off to the gym and tonight I'll enjoy my evening with Tony. Have a lovely weekend! I'll see you back on Monday.
XOXO With a Cherry On Top,
-Minnie