Mini Minnie Lasagna
Lasagna is a very popular family dinner dish. The problem with lasagna is that they are not very single gal friendly. Even if you make a medium sized dish, a lot ends up going to waste! I simply cannot eat lasagna every day twice a day to finish the pan.
So when I came across small cake tin pans in the store I thought these would be perfect for a mini lasagna!
To change things up, I decided against lasagna noodles and found this awesome quinoa polenta. It's pre-cooked, all you do is slice into rounds and you're ready!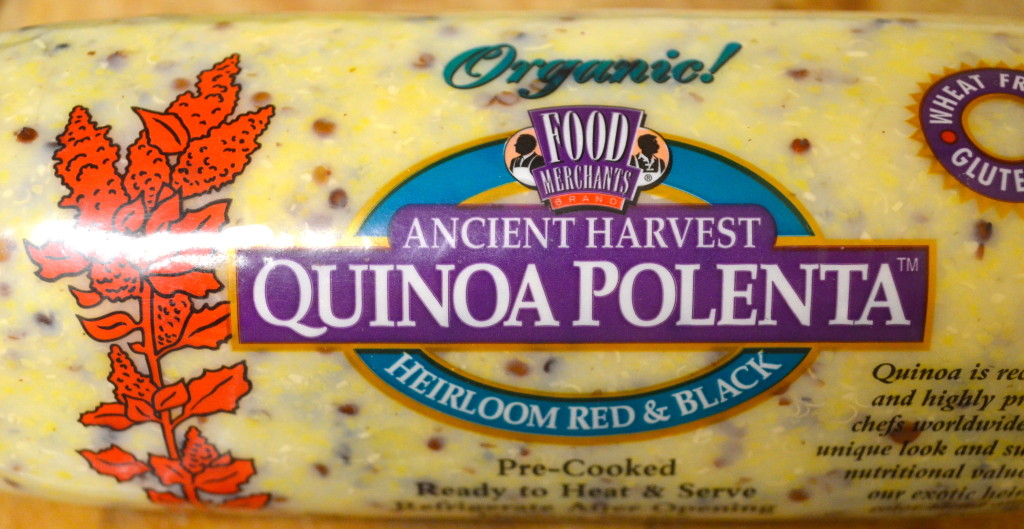 I also swapped the normal salty ricotta for no salt 1 % milk fat cottage cheese. It turned out better than ricotta in my opinion.
This is meat free, I prefer a veggie lasagna, but you could certainly add some turkey meat to this if you wanted.
For this recipe you will need: 
1 small cake tin (the ones you use for cornbread, about 2.5 x 5)

Quinoa polenta
1/3 cup of no salt tomato sauce
2 Tablespoons of tomato paste
1 1/2 Tablespoons of fresh chopped basil
1/2 teaspoon of minced garlic
1/2 teaspoon of onion powder
1/2 teaspoon of stevia in the raw
1/4 teaspoon of sea salt
pepper to taste
3 Tablespoons of no salt 1 % milk fat cottage cheese
1/2 small zucchini, sliced thin into rounds
1/4 cup thinly sliced white onion
a few leaves of fresh spinach
1 Babybel light cheese
Start by preheating your oven to 375 degrees Fahrenheit
Slice the polenta into thin rounds. You want them a little less than 1/4 of an inch
Spray your cake tin with a little olive oil spray and place two rounds in the bottom. You can fill in the gaps too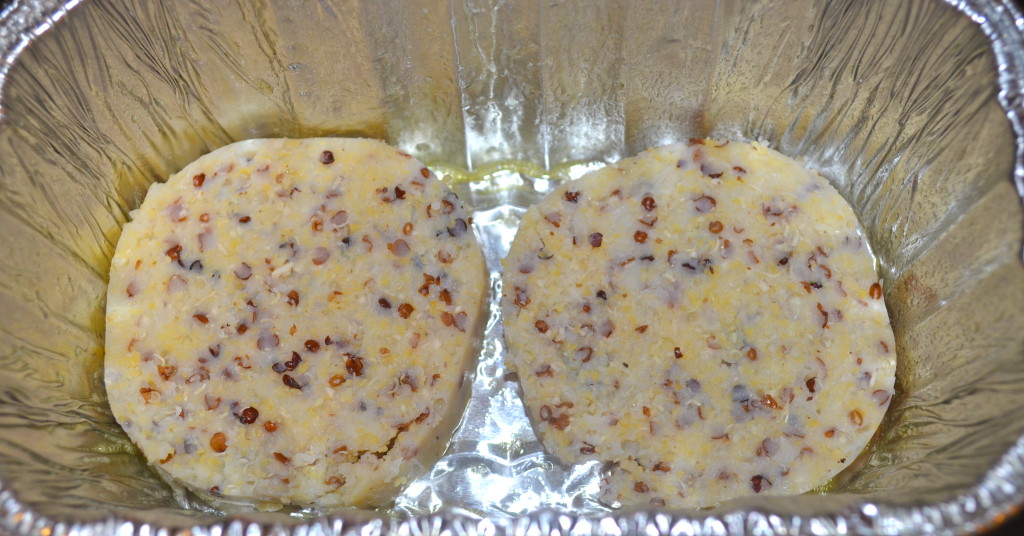 Prepare your red sauce. Add the tomato sauce, paste, minced garlic, onion powder, salt, pepper, stevia, and fresh basil and mix together.
Spoon some of the mixture on top of the polenta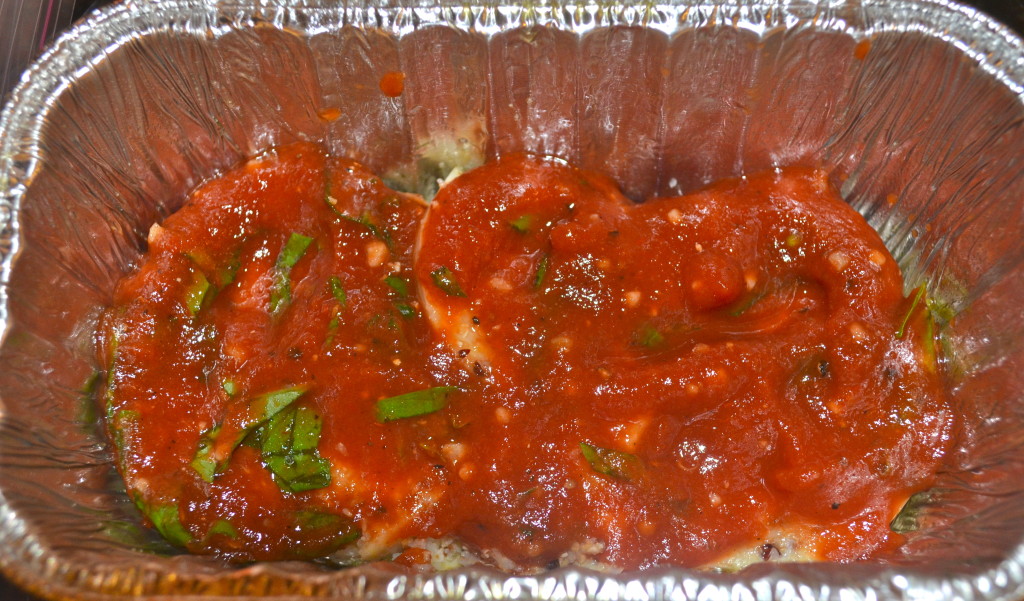 Then add the cottage cheese on top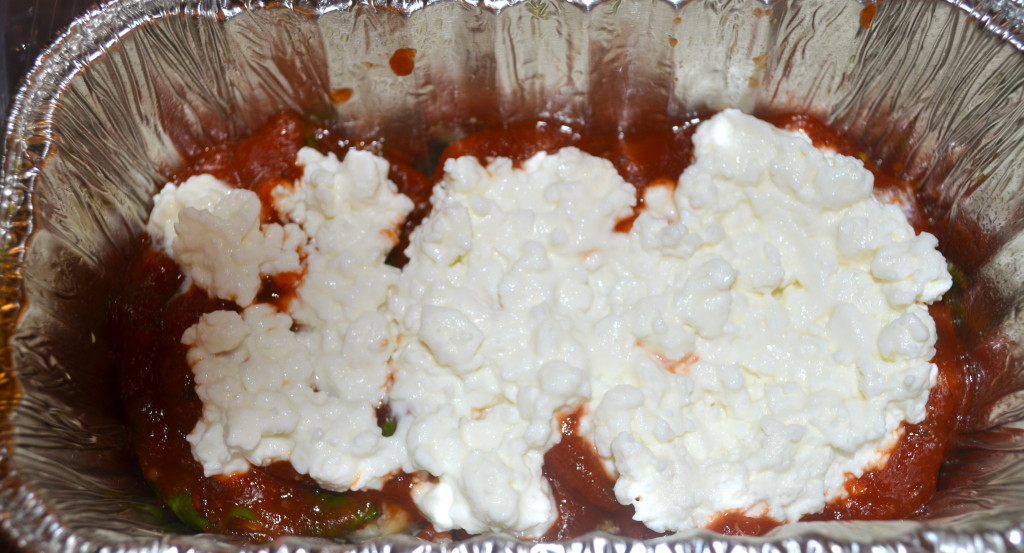 Zucchini and onion is next
And now add the fresh spinach leaves on top of all this, followed by more polenta
More sauce, then more zucchini and onion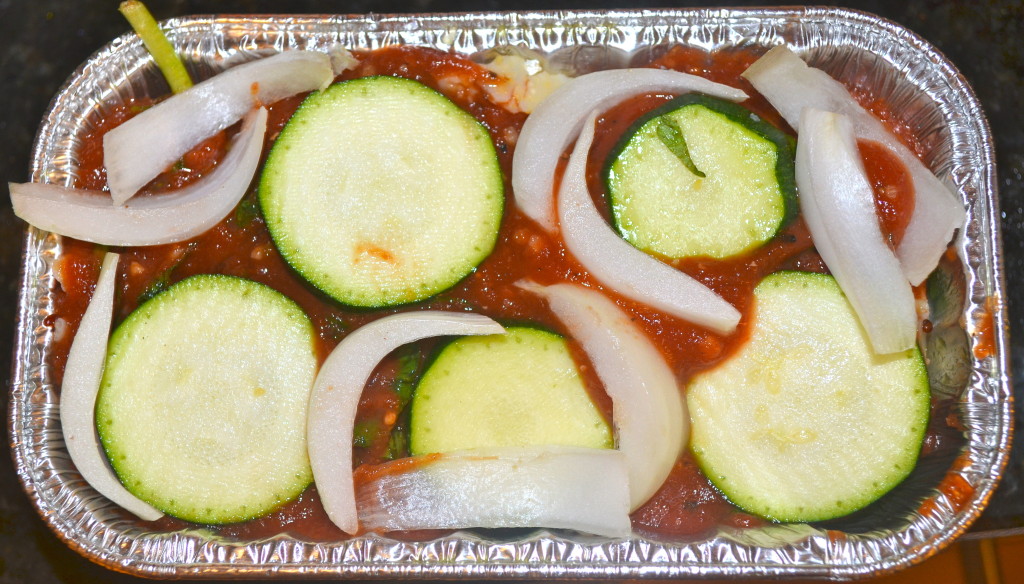 Pop this in the oven for 40 minutes
After the time is up, add the Babybel cheese and cook for another 5 minutes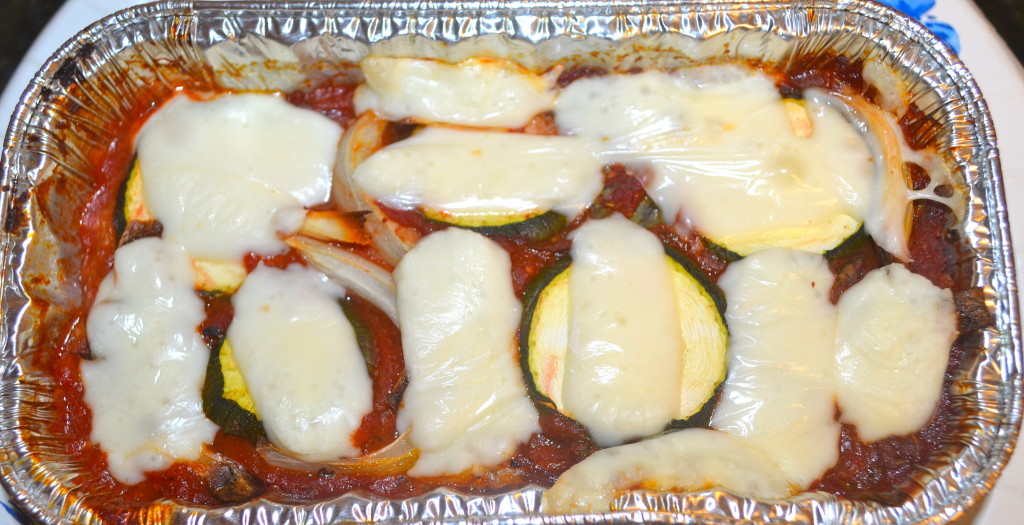 I ate right out of the pan! Classy…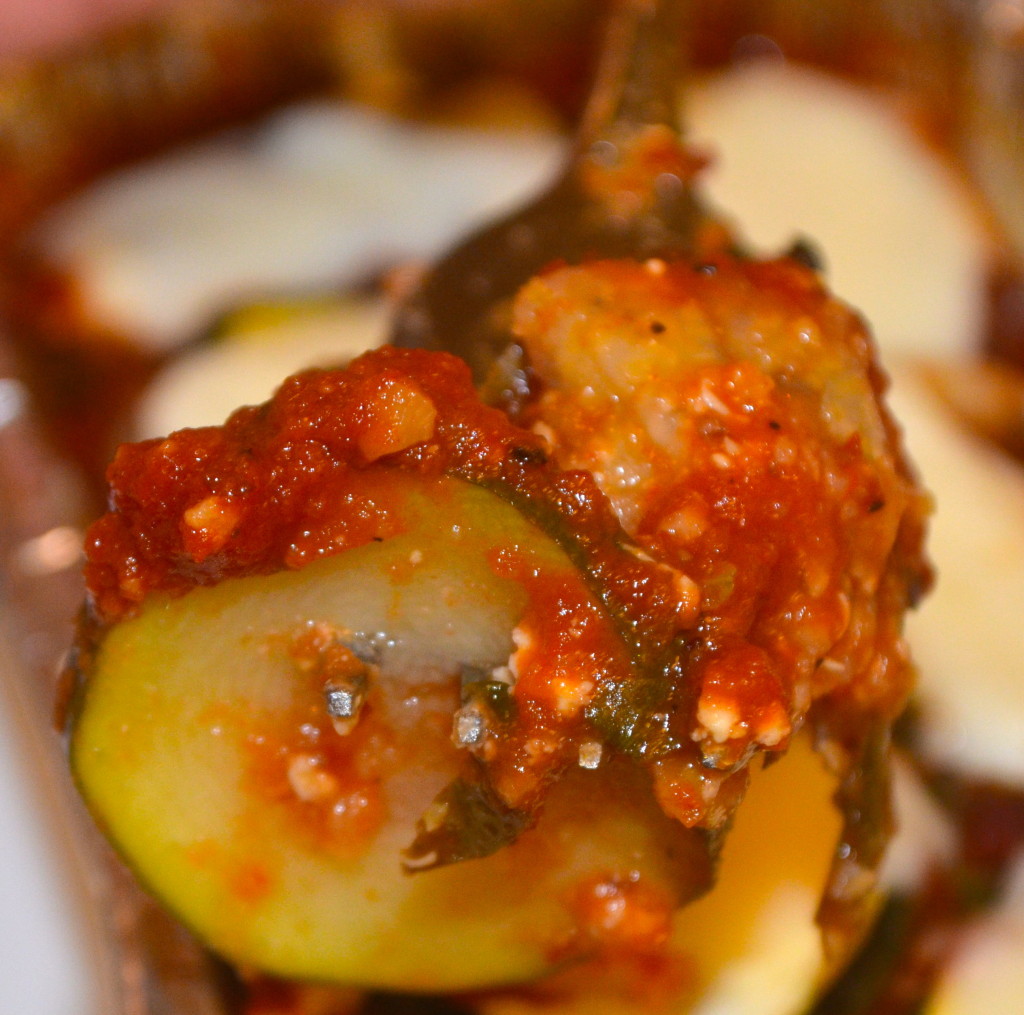 As I ate away…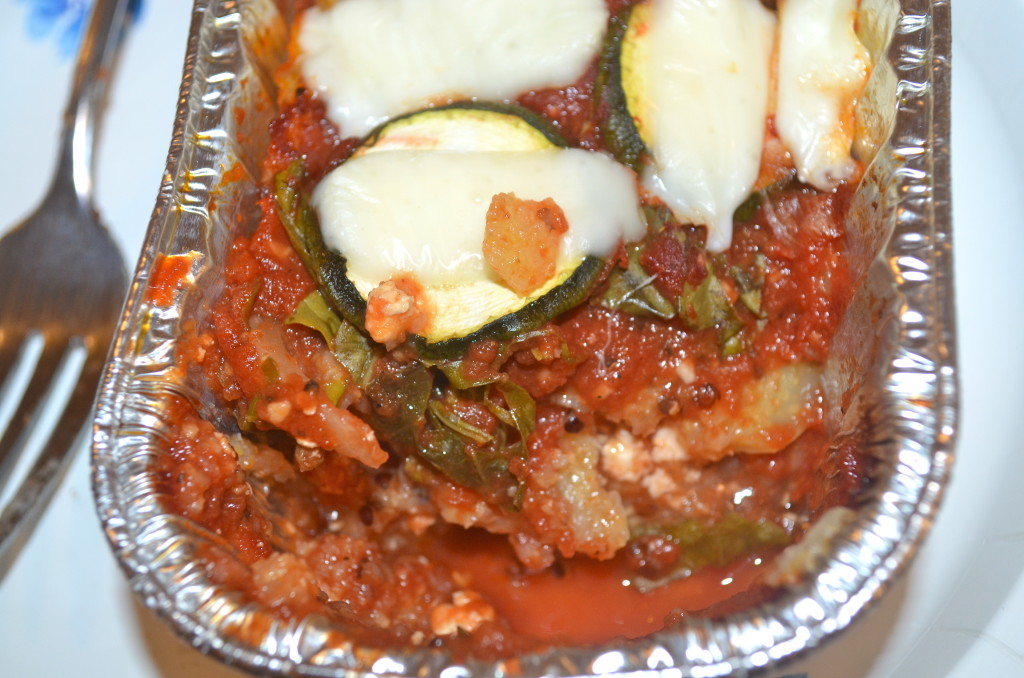 I was finally able to get it out of the pan some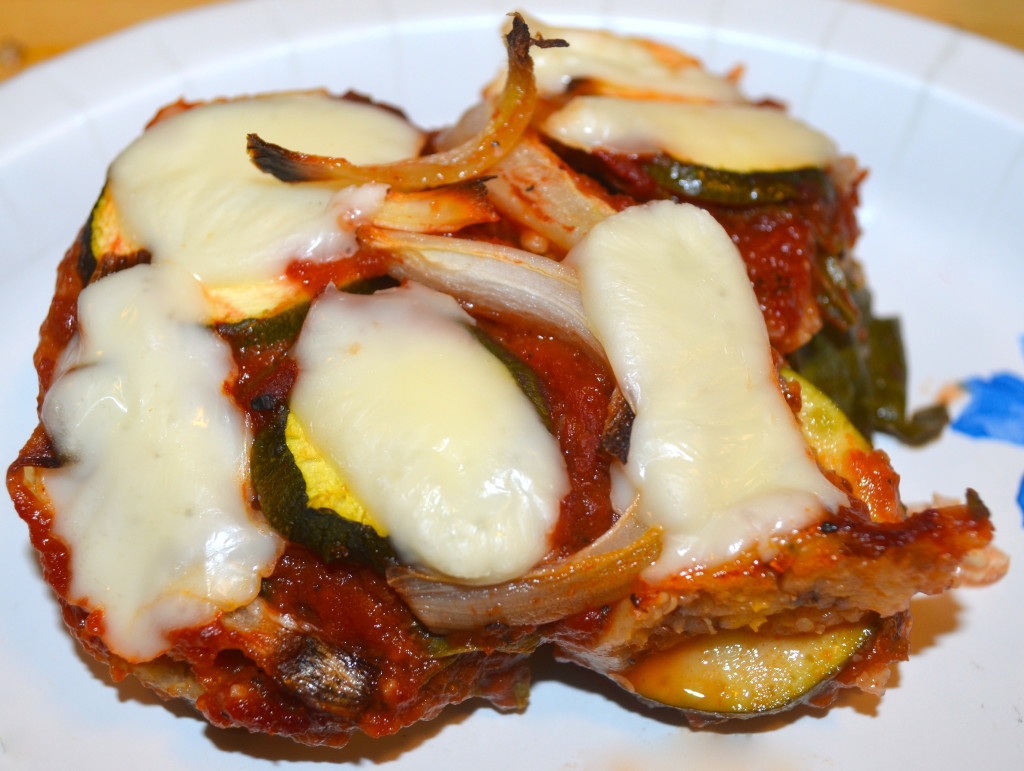 This Mini Minnie Lasagna is so healthy! Here's the nutritional info: 270 calories, 3.6 grams of fat, 35.3 grams of carbs, 18.7 grams of protein
Make this ASAP!
Happy eating…
XOXO With a Cherry On Top,
-Minnie