Minnie's Maple Rub
The best recipes always come together when you aren't planning anything fabulous! I basically threw a bunch of spices in a bowl and rubbed it on a piece of cod. Little did I know the combination was the best rub I have EVER made. I wasn't anticipating posting this, but I couldn't be that selfish and wanted to share.
The good thing about this rub/glaze is that it can go on ANYTHING! It would work really well with proteins like fish, chicken, shrimp, even tofu! You could even make a pasta salad out of it if you wanted to, or toss it with some steamed veggies. That's the beauty of these types of recipes, very versatile!
I chose cod because my dad was able to get his hands on some amazing filets, but this would be a dream with salmon as well.
Lucky for me, and you, it is so simple and you cannot mess it up! Takes a minute to put together and you have a sticky, sweet, slightly savory rub turned into a glaze for your protein of choice.
For this recipe you will need:
-1 Tablespoon of paprika
-1 1/2 teaspoons of ground cumin
-1/2 teaspoon of chili powder
-1/4 teaspoon of salt
-1 Tablespoon of Splenda brown sugar blend
-1-2 Tablespoons of sugar free maple syrup
Start by mixing all your spices together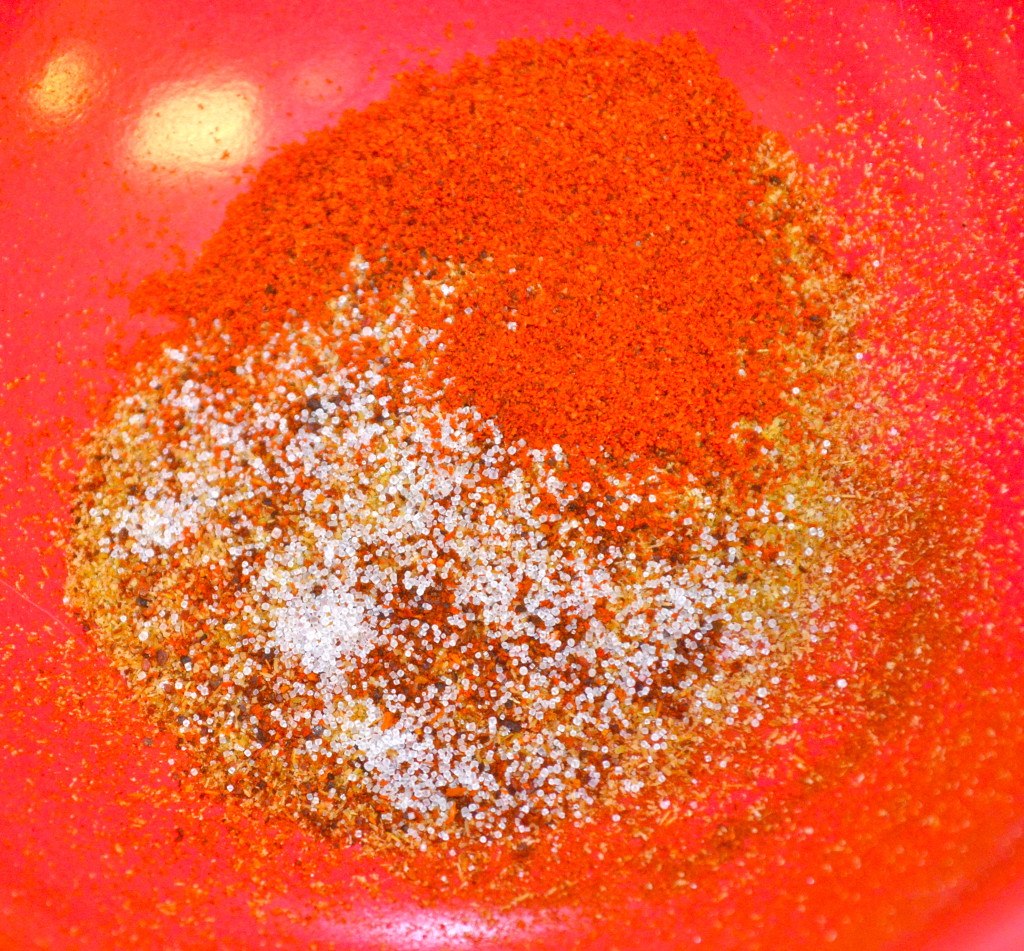 I then added the brown sugar separately (you can add it all at once) I just did it separately to figure out how much to use.
Rub this all over your protein of choice
If you are cooking cod, cook on medium to high for 4-5 minutes, then flip
Drizzle a little bit of the sugar free maple syrup on top of this. Cook on the other side for another 4 minutes or so until done. Drizzle syrup on the other side, flip one more time for 1 more minute! (If you are cooking another protein like chicken, you obviously just want to cook longer!)
You end up with this:
My whole plate
Again, I wasn't prepared to share this one, so the plate is a little messy, but you will forgive me once you taste this topping!
I just finished eating this about 2 hours ago, now I'm blogging about it, looking at the pictures and wanting it again!
Happy eating…
XOXO With a Cherry On Top,
-Minnie