My Vizion
Hi gang!
A few weeks ago I announced that I received my competition bikini. Of course I'd love to show it to the world, but I have to keep some things under wraps for now for my big debut.
Let me tell you about this line, Vizion Couture. These are HAND MADE suits, designed exactly as you want. This is not a drop down menu where you are forced to pick from several designs like some of those brands out there. When I first started looking at competing I considered those, but my mind always went back to Vizion Couture. If you dream it, Lester (the owner and designer) can make it for you. He has over 2,000 different fabrics. YES, THAT MANY! So many connectors to choose from, and any rhinestone you could want for your suit. Not just any rhinestone by the way, they are Swarovski crystals 🙂 Bling to the max!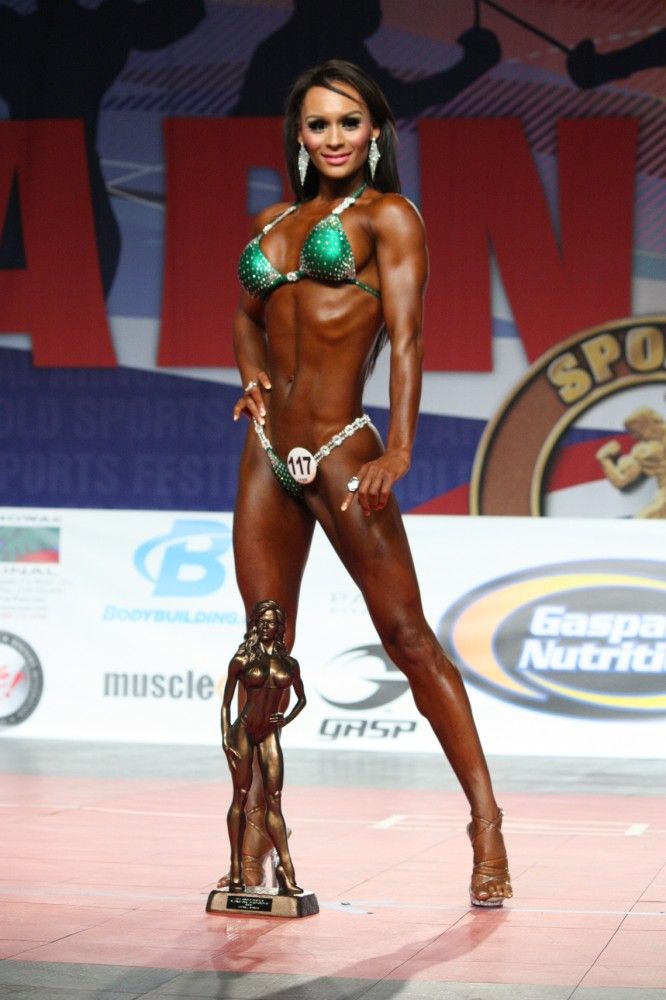 Source
On overall Arnold Winner Kenea Yancey
After speaking to him on the phone about what I was looking for, I know I was going with the right guy. He's been designing for many years and the confidence he exudes made me felt at ease about ordering a suit online. He guarantees his product so if it's not right, he'll fix it.
The best part is that his suits are so reasonably priced for the quality you are receiving. Comeptition suits can go into the $1,000's for all that sparkle. Some of his suits start at $88! You can't beat it. If you are looking for "all that glitter and jazz", yes you will pay a bit more, but it's well worth it!
Source
On Flex Bikini Winner Ana Delia De Iturrondo
These suits do not even compare to others when you place them side by side. Believe me folks, you all know I have to have the best, and I searched high and low on Instagram and the web for the company to go with. I look at other suits and I think "well they are pretty", of course! They are all pretty, but with these you can tell the work that went into making it.
Source
Lester does figure suits as well, so if you're not a bikini girl no worries! He also offers some workout gear and other fun related apparel. If you like what you see give him a call and tell him "Skinny Minnie"  sent you! If you're thinking of competing, or about to compete, CHECK HIM OUT!
So glad my "vizion" was brought to life and I was in great hands. My suit makes me feel that more confident rocking the stage in less than 3 weeks!
Any guesses on what color I will wear? 😉
XOXO With a Cherry On Top,
-Minnie