No more bland food
Hey everyone. A short little blog today because I'm a tad exhausted. I may have overworked myself in the gym last night… Back day always gets away from me a bit. I'm happy with the changes I see in my back though.
This weekend I meal prepped as usual and staring at me in the freezer was tilapia. Now, I haven't been able to eat it since April. Memories haunt me of eating cold tilapia out of a bag 3 to 4 times a day for peak week. Blah! So as the filets stared back at me I thought there has to be a way to make this taste better and clean without some Mrs. Dash. It's still tilapia with Mrs. Dash….
I looked over at my shelves and saw coconut flour and shredded coconut. Bingo. A low carb breading.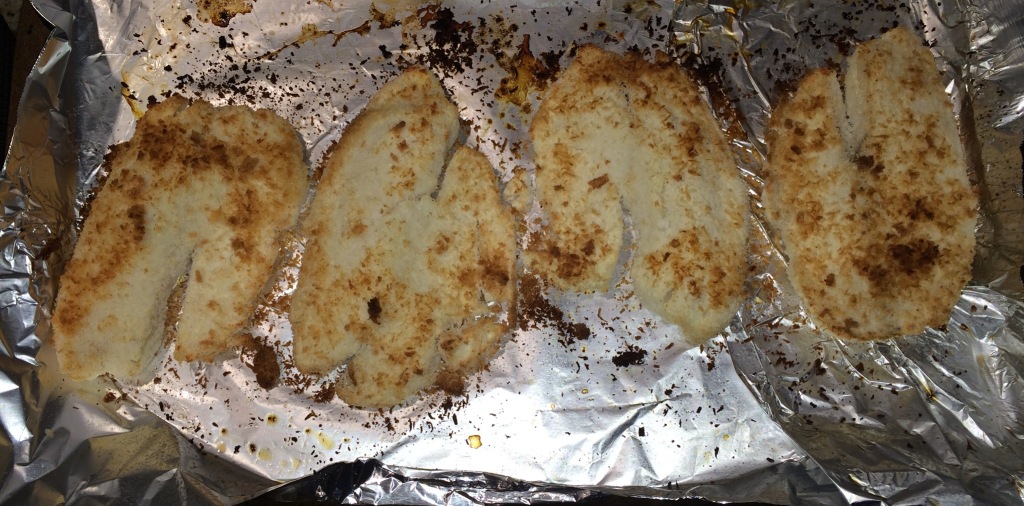 So here's all you need to make coconut crusted tilapia:
3 oz filets- thawed (I did 4 of them)
1/4 cup egg whites
1/4 cup organic coconut flour
1/4 cup organic coconut shreds
Start by lining a baking sheet with foil and spray with olive oil.
Dip each filet in the egg whites, then in the coconut flour, then the shreds. That's it!
I cooked on 375 until the coconut flakes browned. Just keep an eye on it. I don't exactly remember how long it took, probably 7-10 minutes.
Macros for each piece? 152 calories, 7g fat, 1 g carbs, 19g protein
Another way I kicked up my meals? Cauliflower mash. Now I've made this many times and I usually just season with garlic powder and pepper. This time I puréed my cauliflower (steam it first) and added a simple ranch packet that you would use for dips or salad dressing, add in some pepper, sriracha hot sauce, and you have a spicy chicken wing-esque side dish!
I call it buffalo wing cauliflower mash. I've been living off it all week! Try it out. So simple and delicious 🙂
That's all for today. Tomorrow we talk New Year's Eve and what's ahead for 2015!
XOXO With a Cherry On Top,
-Minnie