Not Going Anywhere
Hi everyone!
I'm so sorry I went and took a hiatus last week without any explanation. I had a hell of a week and it took a toll on me physically and emotionally.
But here I am back to my old spot and I'm hopeful I can get a blog up each day. I'm sure you've learned by now that when I don't get one up, it's not because I was lazy and not up to it. I usually have one of those knock you down super busy days at work, and I don't have any energy by the time I get home. So I apologize for those days when you come here looking for something to read and there is not a post. I told myself when I started writing again that it would be when I could and when I wanted, not forcing it.
Anyways, I hope you all had a fabulous Memorial Day Weekend. I'm very grateful to live in this country and I thank all of those who have served and sacrificed themselves.
My breakfast yesterday was red white and blue themed too!
This is nonfat Greek yogurt, organic raspberries and blueberries with a drizzle of raw honey. Just that little bit of honey totally changes the yogurt game. I have it packed for today's breakfast too and it's super filling!
Not as healthy, this past weekend Tony and I relived our first official date as a couple.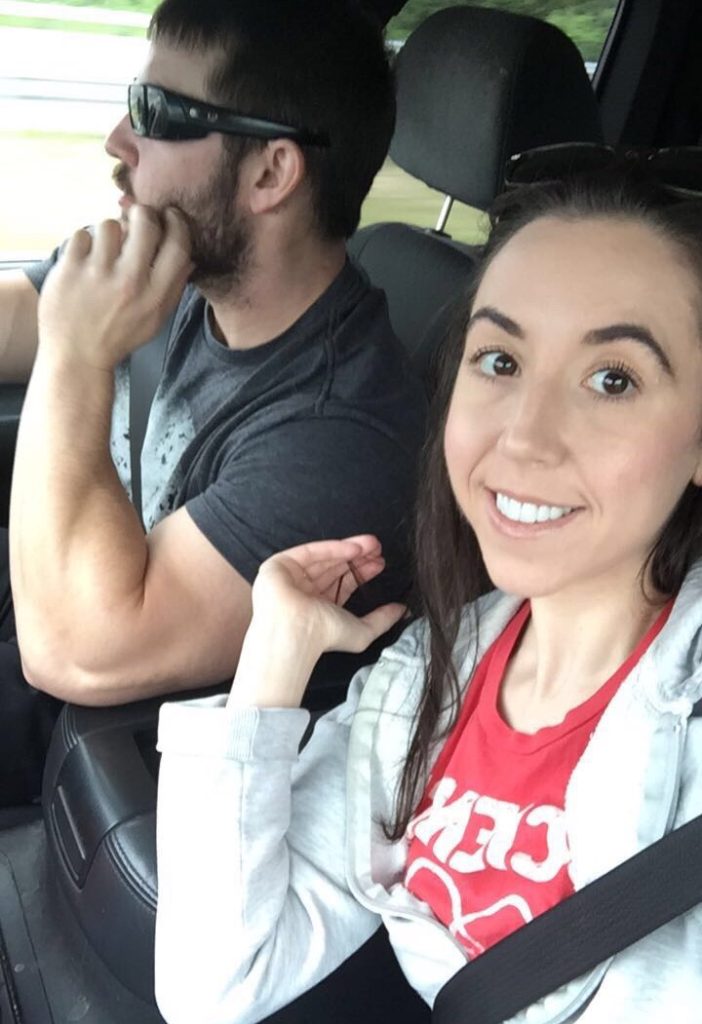 When I was on prep all I wanted was a deep dish pizza. Super random, considering we live in Maryland and it's not exactly an easy thing to find. Well leave it to Tony to find a place. We went back on Saturday and a few things had definitely changed, which was disappointing, but the pizza was still just as good!
You are either with me or you're not, but I am now a pineapple on pizza person. This just started a few months ago and I can't believe I never tried it. Something about the savory sauce with the sweet pineapple just makes me so happy! Every time we order a pizza I have to have pineapple. Yes, I became one of those people! I still hate cilantro though 😉
Of course Tony washed his pizza down with some doughnuts.
I did enjoy one of those pink sprinkle ones the next day. I can't say no to sprinkles! 
These past three days it was super nice to be off, even though Tony worked for most of it. I got in three really good gym sessions and feel like I'm slowly getting back some of the muscle I lost from my gym hiatus.
Fortunately THAT gym had really good lighting, but let me tell you if my arm wasn't positioned that way and the lighting wasn't dim, my arm would look flat. It's the instagram trick. All smoke, mirrors, and really good lighting. Believe me my arms do not look like that 99% of the time. It's all in the flex.
Here I am two days before that photo was taken, and yes that's the same arm. See, all smoke and mirrors 😉
Just my little way of saying that you shouldn't beat yourself up trying to look like the "insta models" online. They look like regular people too!
I'm off for today, I hope you have a great start to the work week 🙂
XOXO,
Katie