Summer Pasta Salad
---
Yesterday it was 91 degrees in Maryland, and it's only mid May! I made this fresh summer pasta salad perfect for hot days just like that one.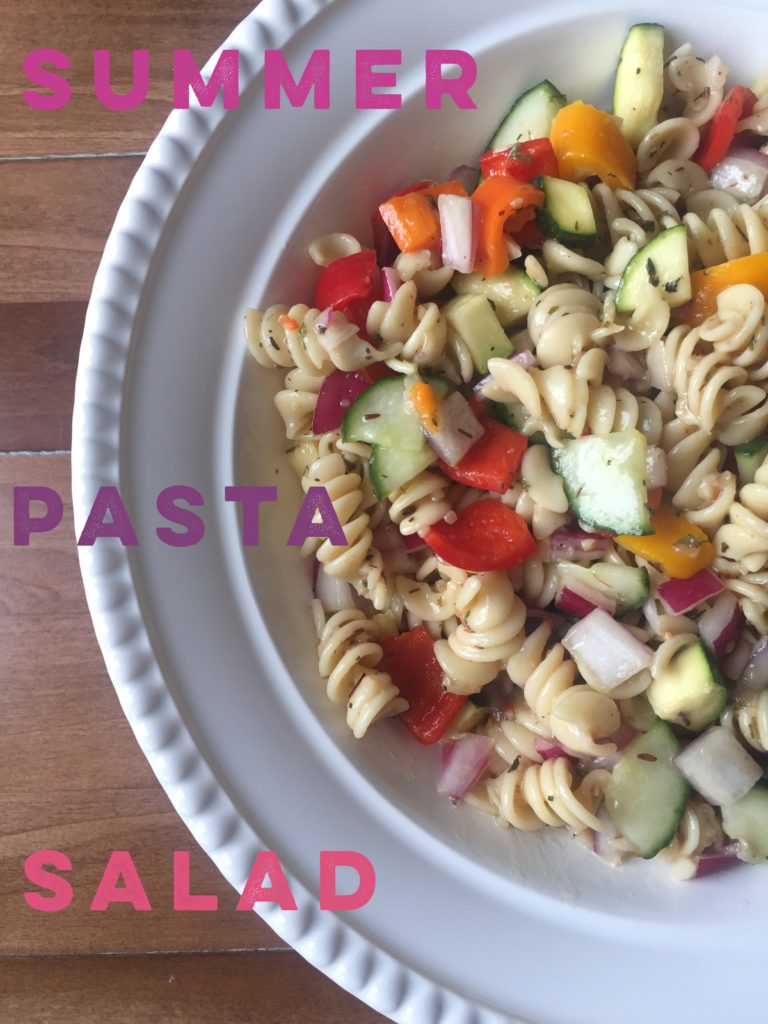 Growing up I can remember my mom making a version like this and it brought me back to those times. I guess every family has their own spin on it 😉
You can add whatever veggies you like to your pasta, I pretty much did a fridge clean out, but I think cucumber works really well in this because it adds that crisp and cool summer feel.
Here's what you'll need:
12 oz rotini pasta. (You can do less but I had a 16 oz box and wanted to make a large portion)
1/2 cup chopped red onion
1/2 cup chopped sweet peppers (red/yellow/orange)
3/4 cup chopped cucumber
1/4-1/2 cup chopped zucchini
1 cup Italian dressing
1 Tablespoon extra virgin olive oil
4 Tablespoons all purpose salad seasoning
Optional: feta crumbles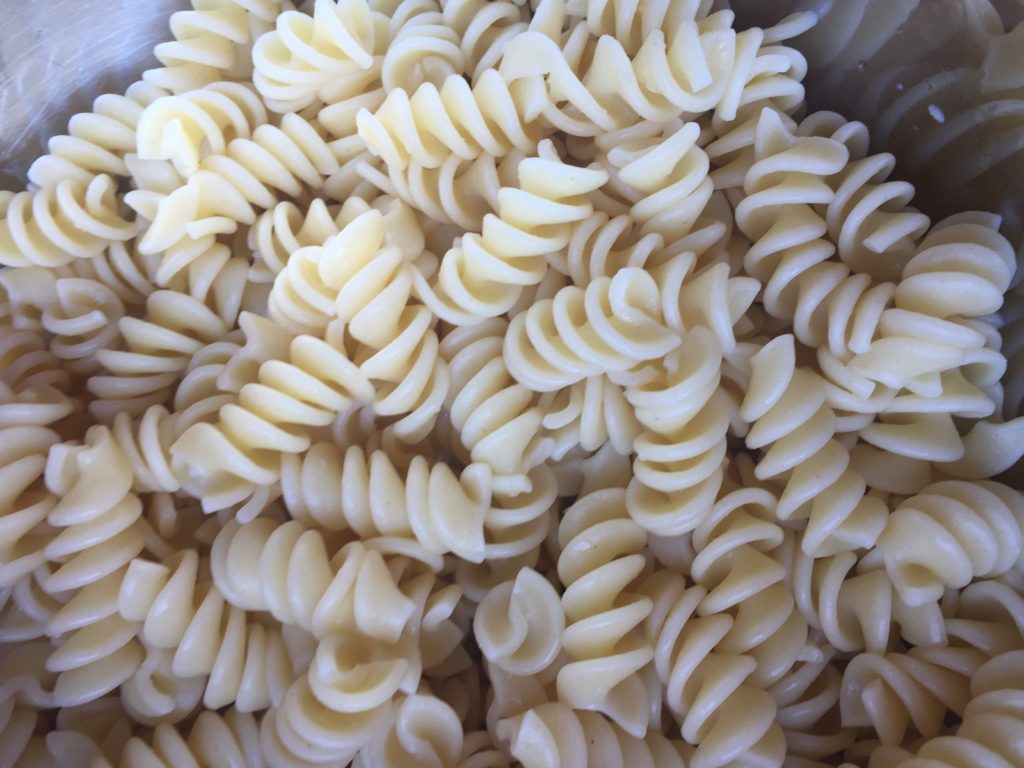 Cook the rotini for 8-10 minutes (depends on if you like a bite or not). Chop all your veggies while your pasta is cooking. Once the pasta is done and drained, add a little water to the pasta to prevent sticking.
All the ingredients go in with a toss. I actually used a creole seasoning Tony's mom brought home from New Orleans that is very similar to an all purpose salad seasoning like salad supreme.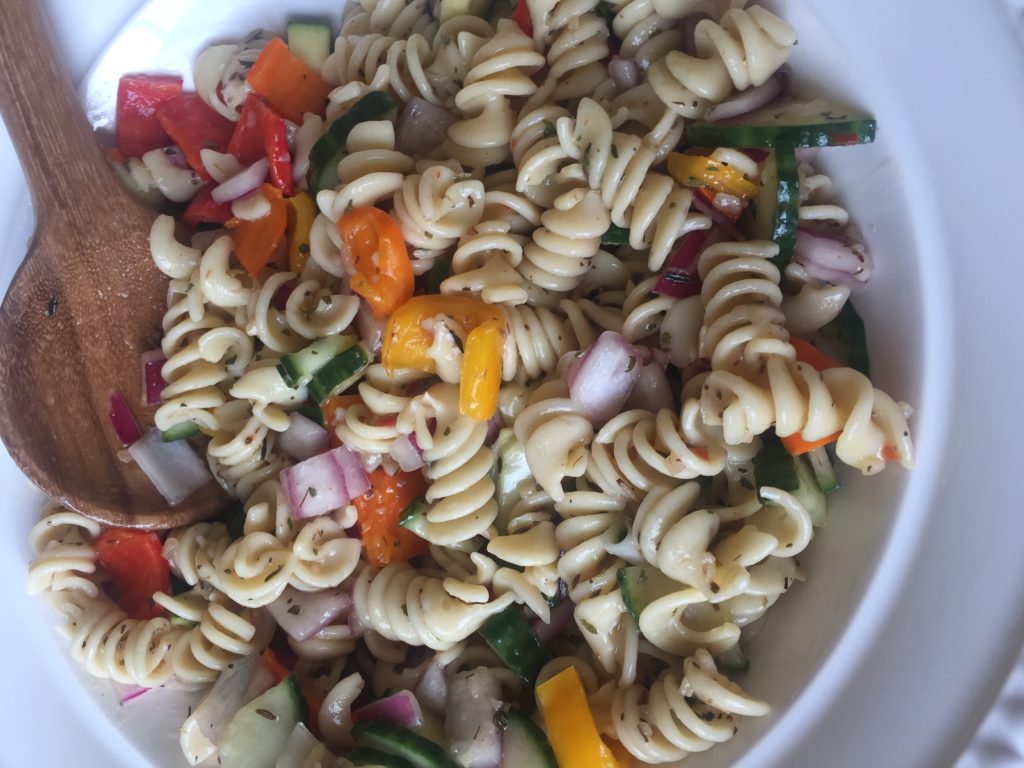 I added feta to my servings to prevent the dish from getting gummy in the huge bowl, but of course I forgot to photograph. Whoops!
I hope you enjoy this crisp and cool summer dish!
XOXO,
Katie