O! Take Me Out To The Ball Game
Hey friends. Did you have a nice weekend? I sure did!
The highlight of ours was the Oriole game yesterday. We won, woo hoo! But it still would have been fun had we lost.
Camden Yards is seriously SO beautiful!
If you guys remember correctly, yesterday was the end of Tony eating whatever he wants, and the start of me sticking to wholesome foods. Since I'm now a moderation gal, I decided I might as well stick with that moderation and go out with a bang.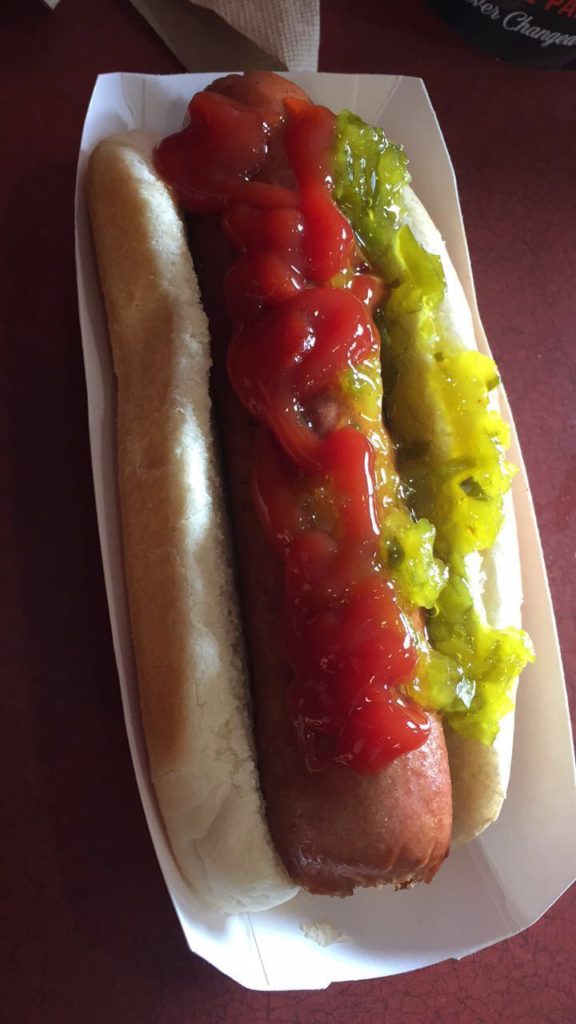 Oh hello hotdog! I can't remember the last time I had one, but if I'm going to have a hotdog anywhere, it might as well be at a baseball game. I swear they just taste better in that environment. Sorry to the mustard fans, but I'm a ketchup kinda gal. In fact I hate mustard, with the exception of a few honey mustard dressings that don't really taste like mustard at all.
That bang continued with this puffy sugary little goddess.
Again, I'm not sure when the last time I had cotton candy was, but I'm sure it was pre teen to teen years.
We had a great time eating "all the things", but the company was even better.
By the time we got home last night, Tony got called into work and I lost track of time attempting to meal prep. Seriously I looked over at the clock in a panic because I hadn't showered, hadn't started blogging, forgot to throw some clothes in the laundry, and wasn't finished what I said I was going to do. I seriously need time management classes. Confession: After I typed that I googled "time management tips" and laughed when I read the list. It said to carry around a notebook at all times and write down your thoughts of what needs to be done. Yeah, that would just drive me insane thinking of all the things I'm not doing at the moment. I'll figure it out eventually?
So basically I was able to get things packed for my meals tomorrow at work which includes:
Morning oats soaked in cashew milk and an all natural hydrolyzed whey , coconut water as my morning drink (I still have coffee too)
Grilled chicken breast, purple sweet potatoes, and zucchini noodles (zoodles)
Snacks: Carrot sticks with a Greek yogurt dip I made & large red apple with all natural peanut butter
For now that's what I'm working with because I was in a rush to pack things. Tuesday and Wednesday I have plans to cook a crock pot meal and a pork loin. I haven't decided if I'm going to try a pork loin in the crock pot or roast it in the oven. Thoughts?
I leave you today with an amazing photo from our engagement shoot. This one was probably my favorite one out of the few proofs we received. My family in one picture.
Besides my girls being absolutely adorable, I was shocked they were close to each other! We actually received a few shots where they are looking (okay so Phoebe always looks- that little ham!). Miss Hazel is usually a blur in all my photos, but Anna must be a miracle worker because here we all are, together in one picture. Also, BIG thank you to Aunt Hannah Banana for taking the girls home so we could finish.
I hope you all have a wonderful Monday. See you back here tomorrow 🙂
XOXO,
Katie