PB2 Poppers
These little guys are awesome treats made from one of my favorite products, PB2!
Low fat, and tastes like a truffle! WOW
They are so simple to make, and so delicious! I just can't stop popping them!
For this recipe you will need:
-1/2 cup of PB2- peanut butter powder. (I used the kind with cocoa, but regular works too)
-1/3 cup of water
-1/2 cup of low fat graham cracker crumbs (I made my own by crushing in a freezer bag)
-2 tablespoons of oats
THAT'S IT!
Start by mixing your PB2 with water to make peanut butter. We want this a little thicker so the ratio is different. Normally with PB2 and water you do 1:1. So add less water to make it easier to form into poppers 🙂
It'll look like this when mixed
Next add your graham crackers to the bowl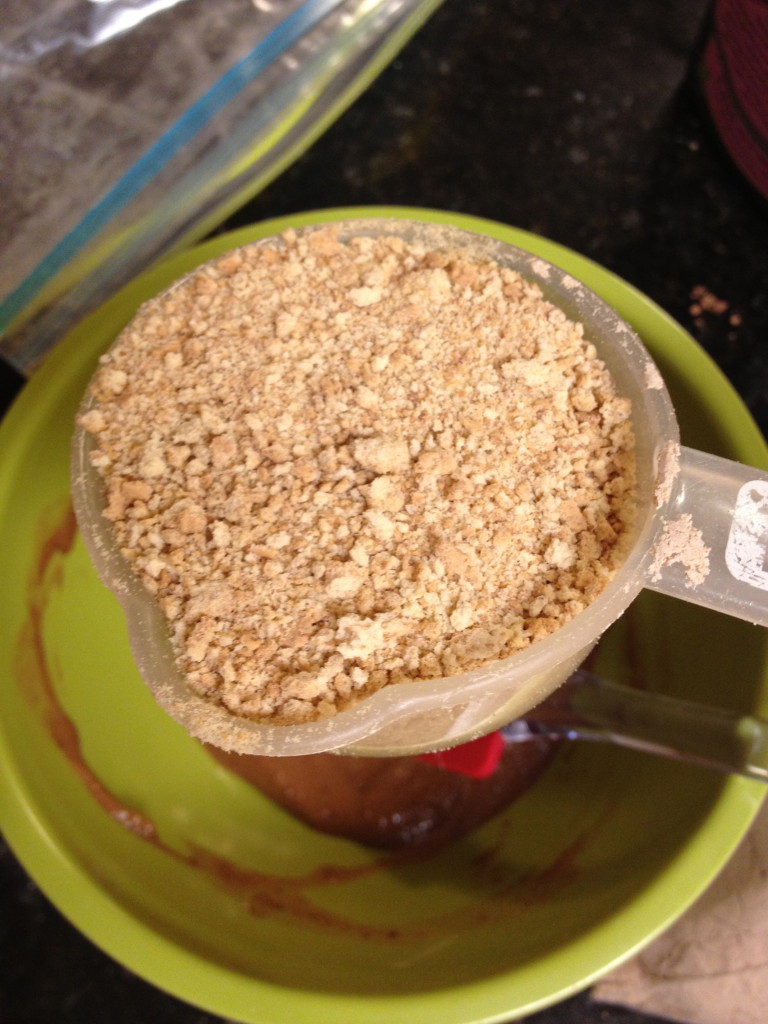 Mix this up good
Now add the oats
And mix these in
All that's left to do is roll these into small balls or poppers!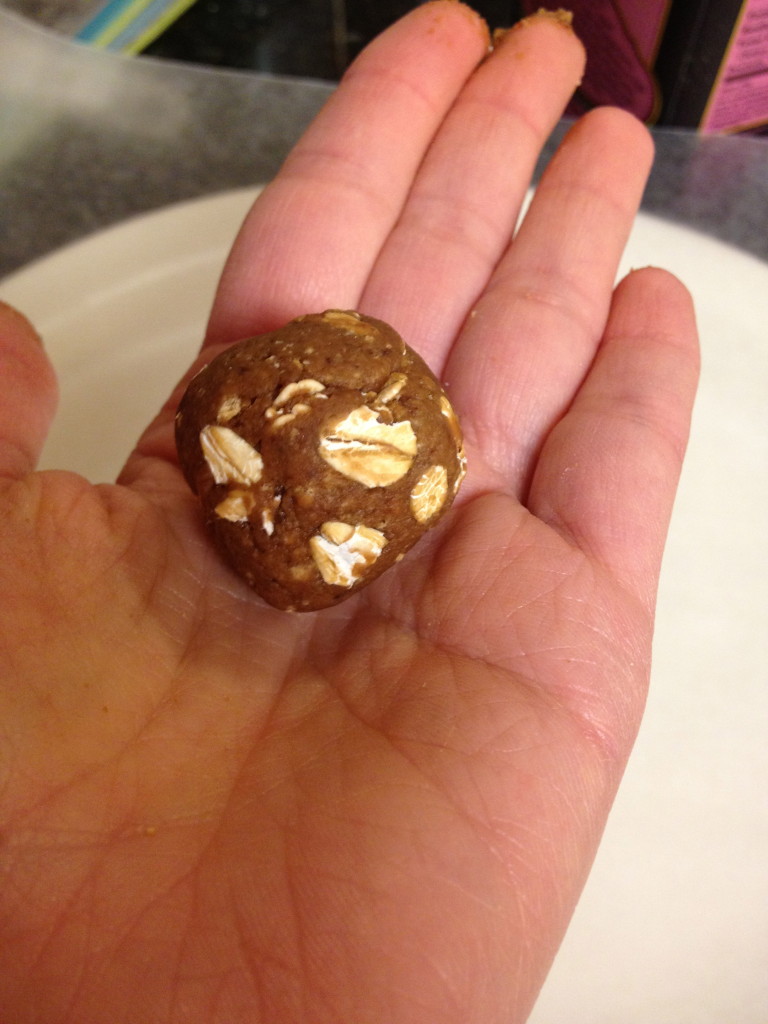 You can either refrigerate these overnight or pop them in the freezer for 20 minutes and enjoy right away. I keep them on wax paper.
Makes about 15-16 poppers. Keep what you don't eat in the fridge!
UPDATE! Nutritional info for one PB2 Popper: 42.5 calories 0.75 grams of fat, 7.9 grams of carbs, 2 grams of protein. MUCH better than a Godiva Truffle which can be 6-8 grams of fat a piece and over 120 calories.
So good for a midnight snack or after morning coffee 😉
Happy eating…
XOXO With a Cherry On Top,
-Minnie