Peaches N Cream Protein Milkshake
Protein shakes and smoothies are a great way to fill your diet with the daily essentials. It's also perfect for on the go. Well this protein shake is not your average morning smoothie with strawberries, bananas, and ice cubes. While those are great, they can be a bit boring sometimes.
This is a protein shake that tastes exactly like a milkshake! Yes, keep reading, it's true!
It's peachy, it's creamy, and it has a secret ingredient that makes it taste like ice cream!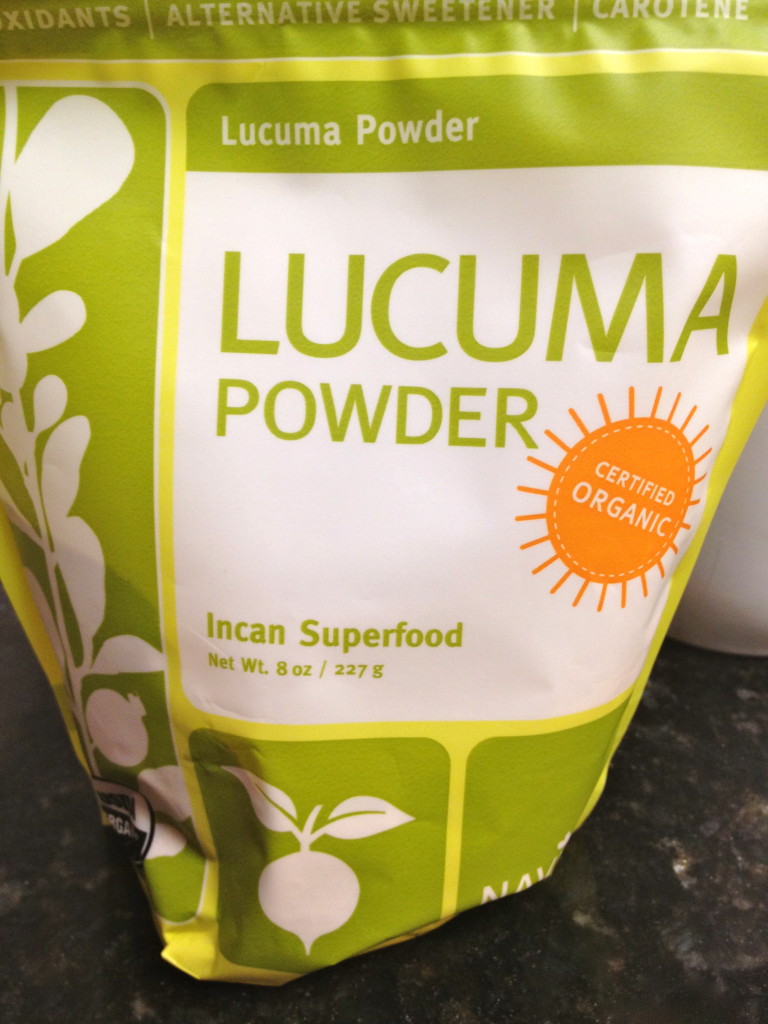 LUCUMA powder is an Incan superfood. Lucuma is a superfood because it's loaded with antioxidants, dietary fiber, healthy carbohydrates, vitamins including beta-carotene, niacin, and minerals including zinc, potassium, calcium, magnesium and iron. I stumbled across this at MOM's Organic Market. It is a sweetener that is popular in Europe and South America, most often used in ice cream. It's 2 grams of sugar though! So don't think you are going to load up on that. It has a unique sweet flavor that some call maple-like, but I wouldn't say that. I think it's more of a sweet cream flavor, but it's hard to explain unless you taste it!
So this my dear Skinny Minnies makes the Peaches N Cream Protein Milkshake taste like a creamsicle!
For this recipe you will need:
-1 cup of frozen peaches
-3/4 cup of unsweetened vanilla almond milk
-1 scoop of vanilla protein powder
-1 Tablespoon of Lucuma powder
Start by adding your frozen peaches to your food processor or blender
Add the almond milk, protein powder, and lucuma powder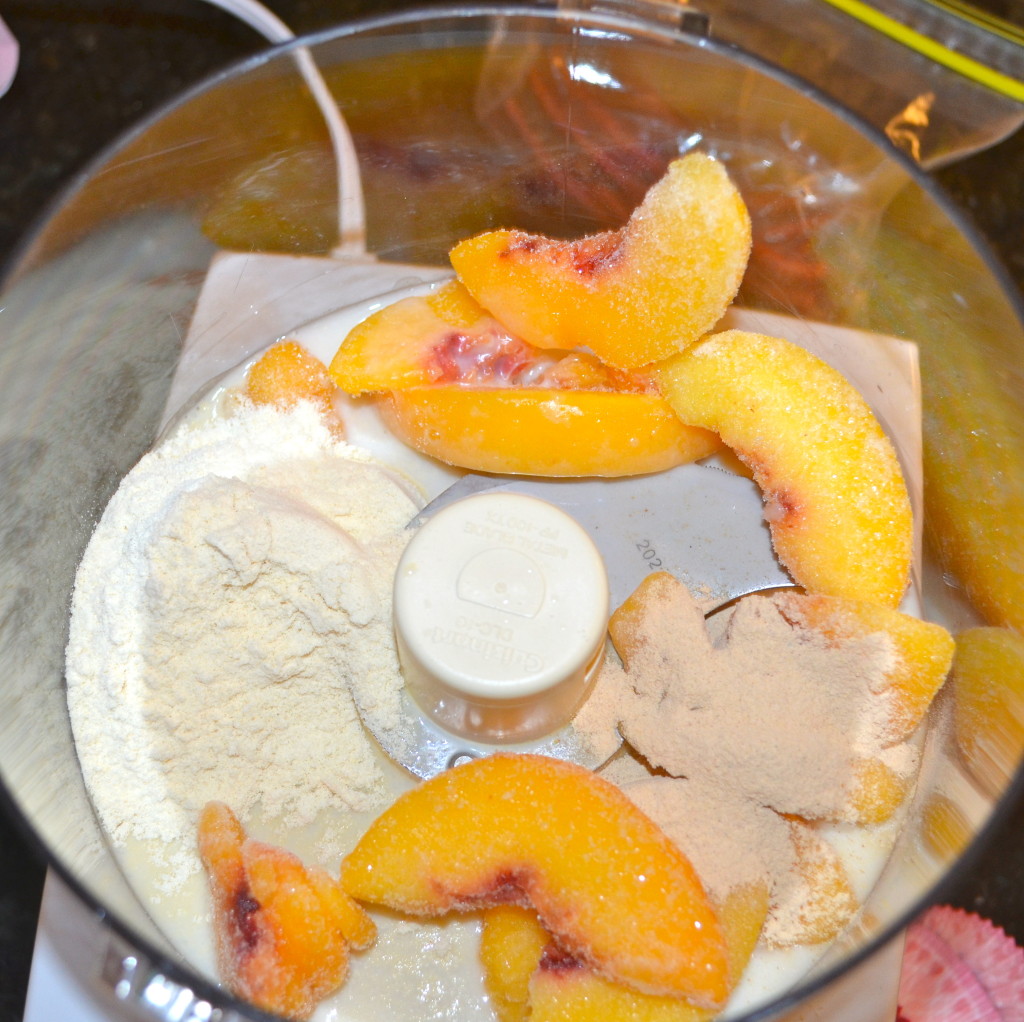 MIX!
Pour in a glass and top with a cute little peach 🙂
I kept drinking this and going "oh my goodness, this is so good!"
Make this any time of the day! It's perfect for morning, after the gym, or even dessert!
This makes a little over one serving. I ended up freezing the leftovers and ate it as a "sorbet" the next day.
Nutritional facts: 175.1 calories, 1.2 grams of fat, 21.8 grams of carbs, 20 grams of protein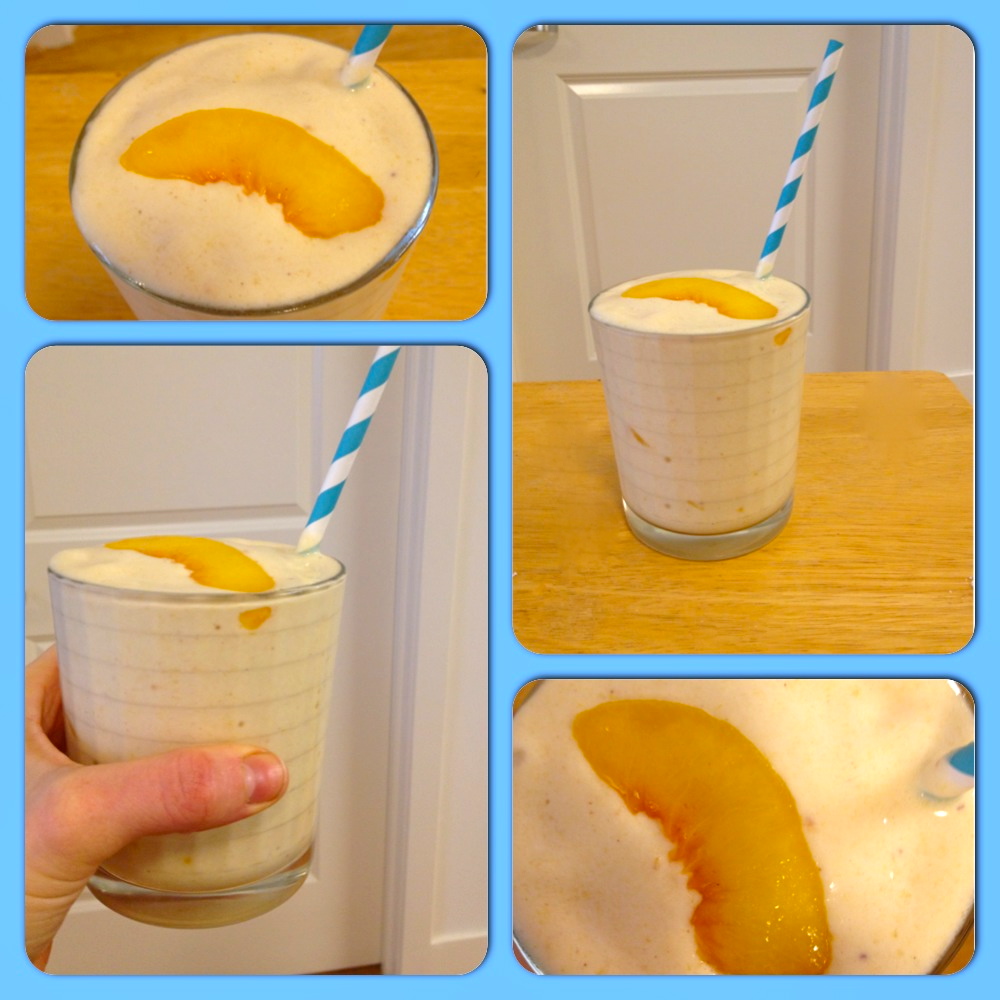 Happy drinking…
XOXO With a Cherry On Top,
-Minnie