Peanut Butter Cups
Oh peanut butter cups. One of the most delicious treats ever made. A pack of Reese's is 210 calories, 13 grams of fat, and 4.5 grams of that is saturated fats! Yikes.
But we are human right? We all want to dive into that peanut butter chocolate combo every now and then. And let's face it, fat free sugar free chocolate pudding only goes so far sometimes…
I decided to make my own version of these. Everything in moderation, right? These are made with coconut oil! This oil is the only type of oil that solidifies. Plus, it is a fat burning oil!  Research has shown it boosts the body's metabolism, raises body temperatures, and gives you more energy, which can lead to more weight loss. I use it in many of my baking recipes 🙂
So let's get to this recipe! It takes 22 minutes and guess what? 20 of these minutes are used to let the chocolate "set". So really you are cooking for 2 minutes! How simple!
For this recipe you will need:
-2 Tablespoons of coconut oil, melted
-1/3 cup of cacao powder (superfood, find me at health food stores)
-1 Tablespoon of stevia
-2 Tablespoons of PB2
Start by melting your coconut oil. To make the stevia "liquid" I place it in 1 1/2 Tablespoons of warm water and mix, otherwise you will have a grainy chocolate. You can also buy liquid stevia drops, but I didn't have any!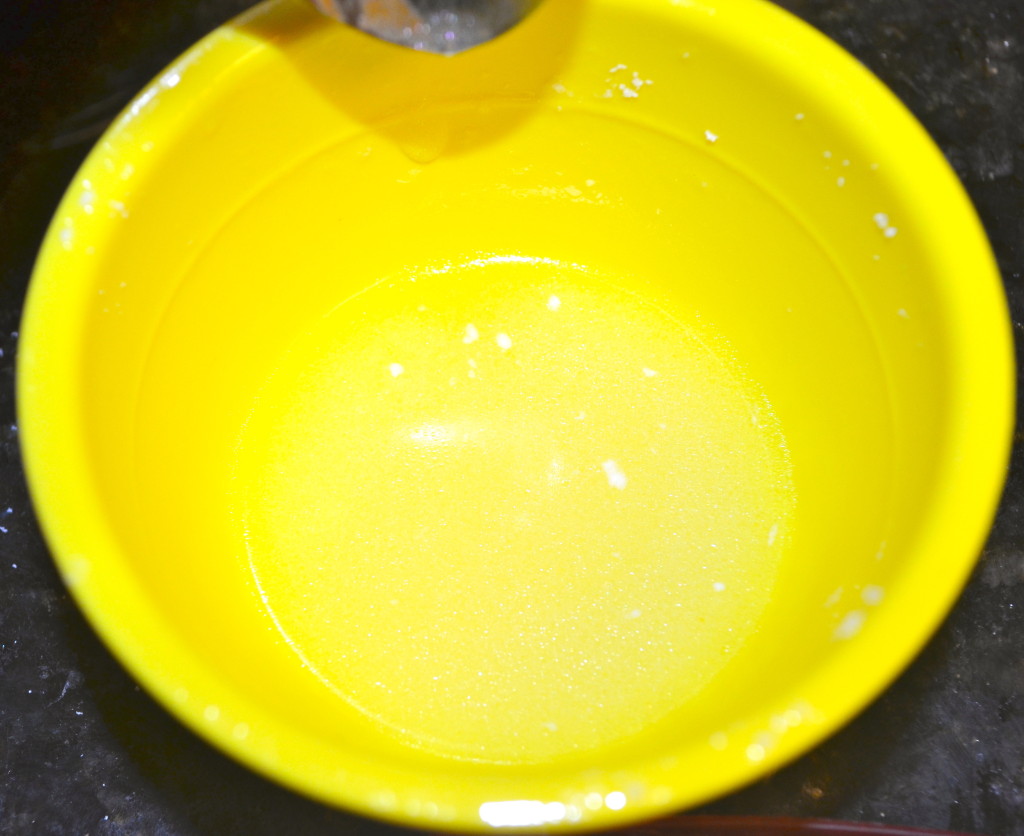 Add the cacao powder and mix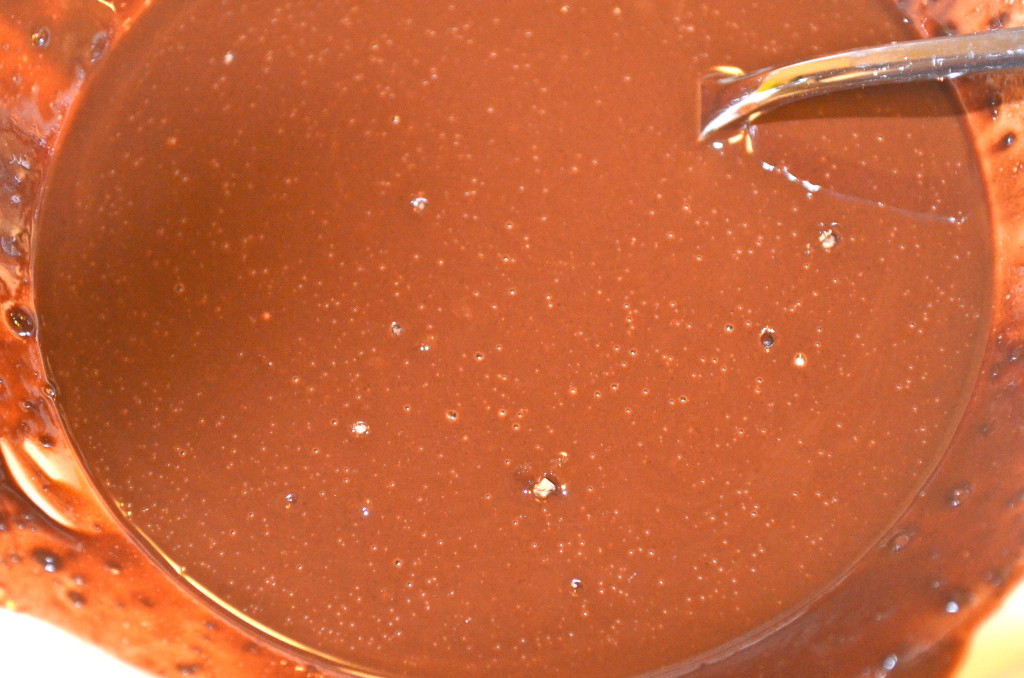 Next take mini cupcake liners and fill 1/3 of the way with the chocolate mix
Pop in the freezer for 10 minutes to let this set.
After 10 minutes you have this:
Mix together your PB2, I used the cocoa kind because that's what I like, but you can use plain too!
Place a little bit of the PB2 in each cup
Cover with more of the chocolate mix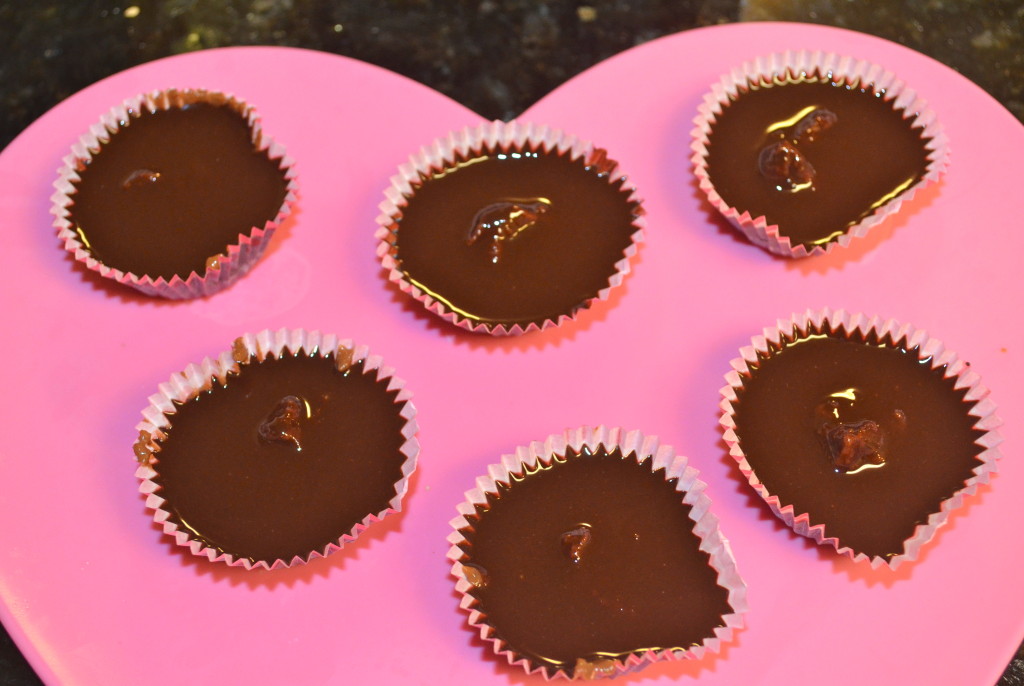 And freeze for another 10 minutes to set!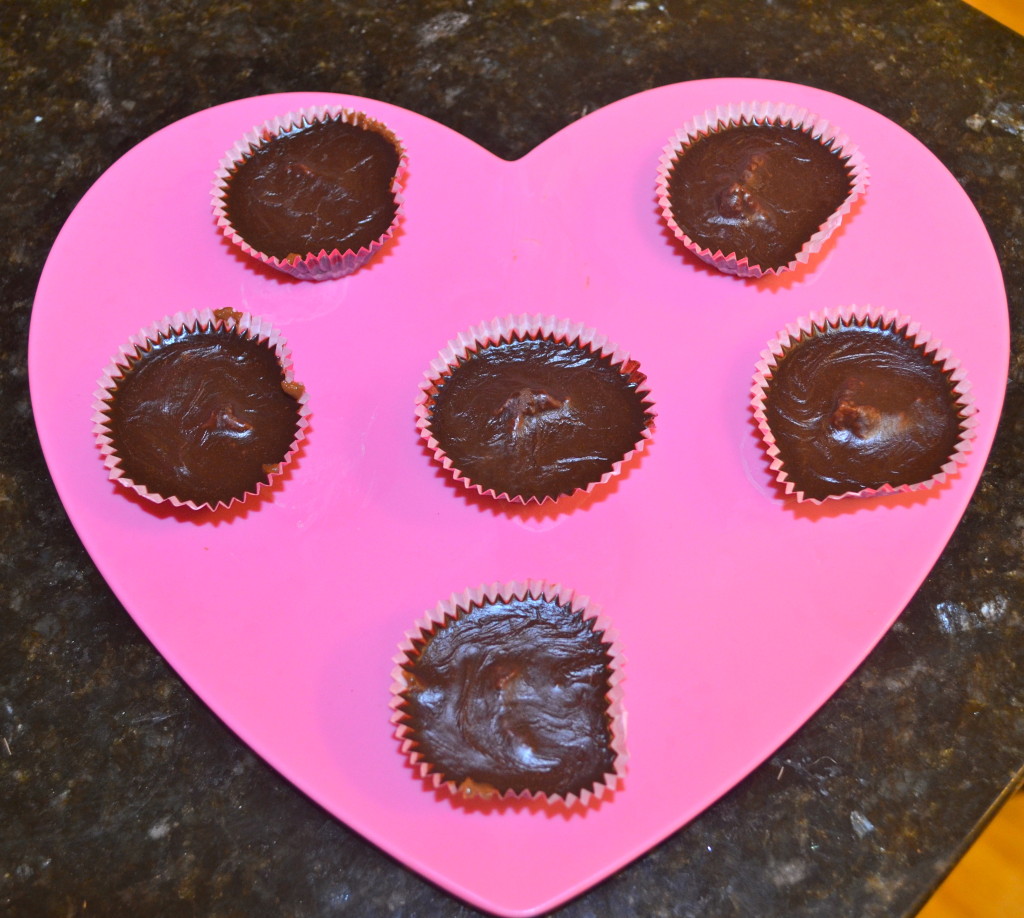 Look at these luscious cups 🙂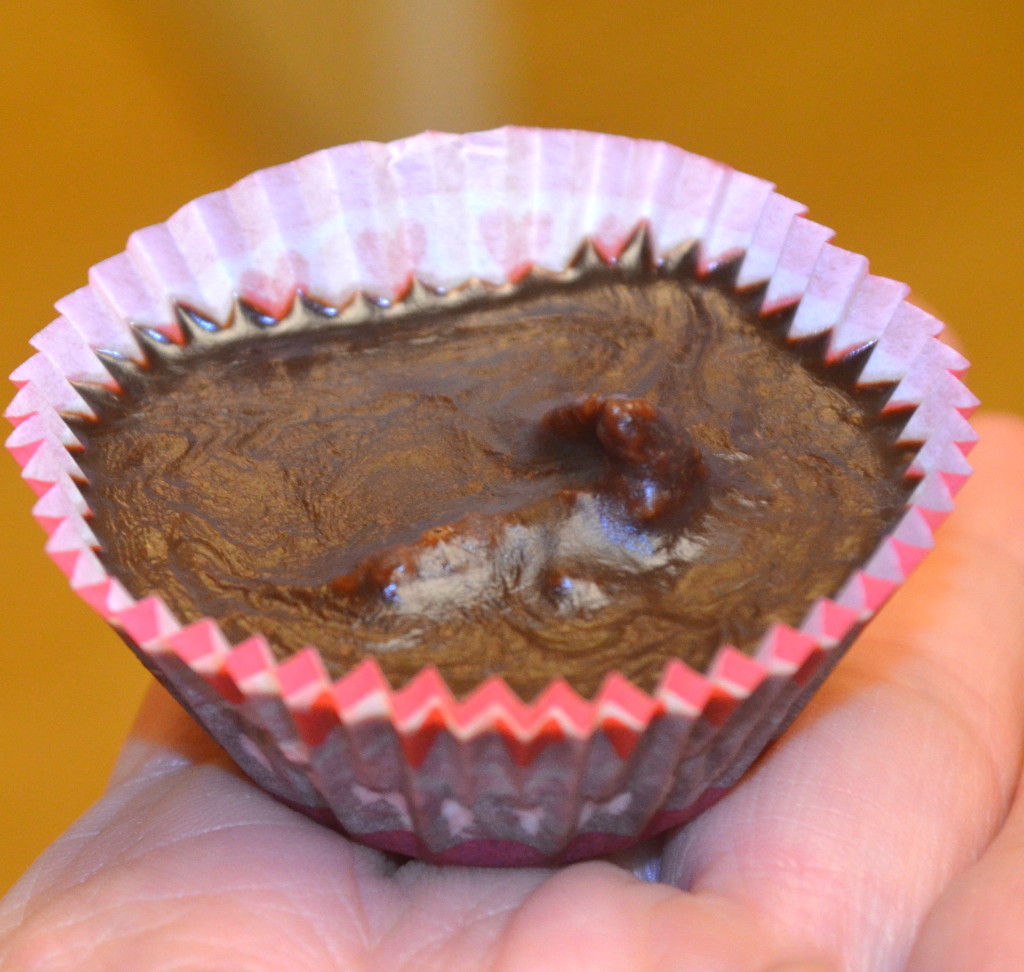 Unwrap…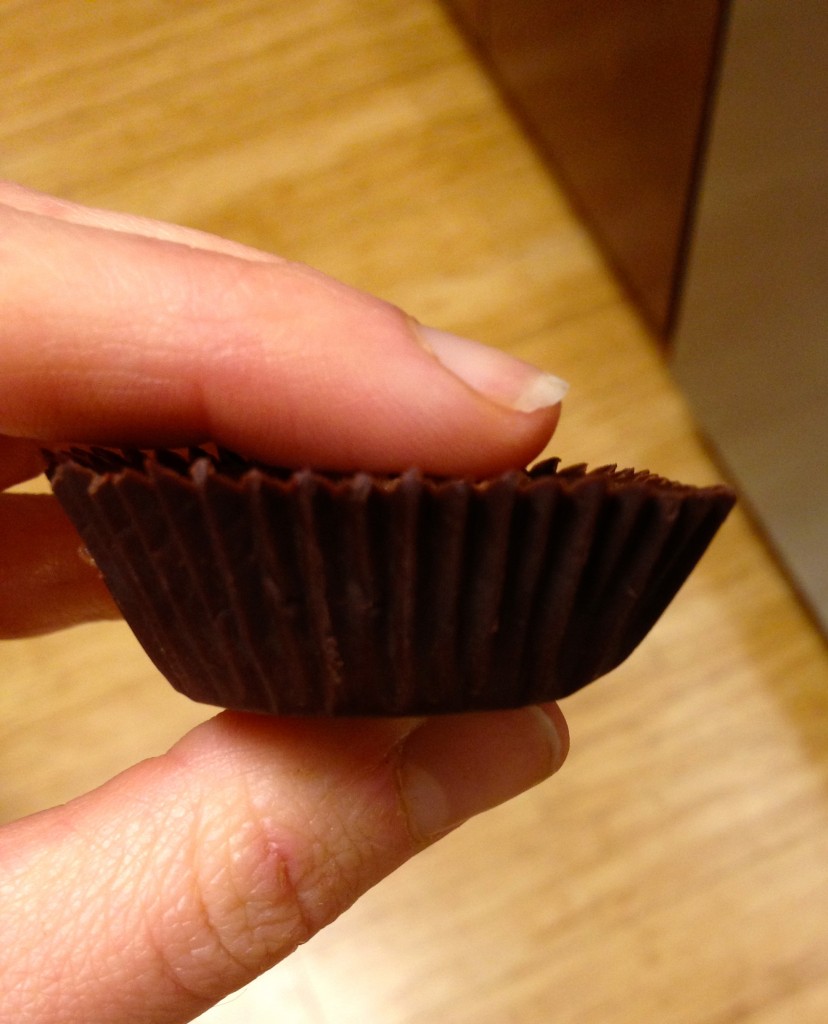 Take a bite and see what's inside 😉
I really was amazed when I finished these that they looked EXACTLY like a Reese cup. If I get an idea in my head I am determined to make it happen! And boy did I 🙂
This recipe makes 8 mini peanut butter cups. Nutritional info (one cup): 51 calories, 3.9 grams of fat, 3.25 grams of carbs, and 1.2 grams of protein. Much friendlier than the Reese package!
Sweet tooth satisfied 🙂
Happy eating…
XOXO With a Cherry On Top,
-Minnie