Pictures from Bikini Prom #2
Hello guys!
I will get straight to the point. Yes I placed in my 2nd show! 5th place.
I really just wanted to share pictures from the day (Bikini Prom as my BFF calls it) because I have a full blog I wrote of my thoughts about competing in show #2. That will be up tomorrow. But in the meantime enjoy the picture heavy post!
The night before
My hotel roomie Kristina enjoying her cake before bedtime. Her coach allowed!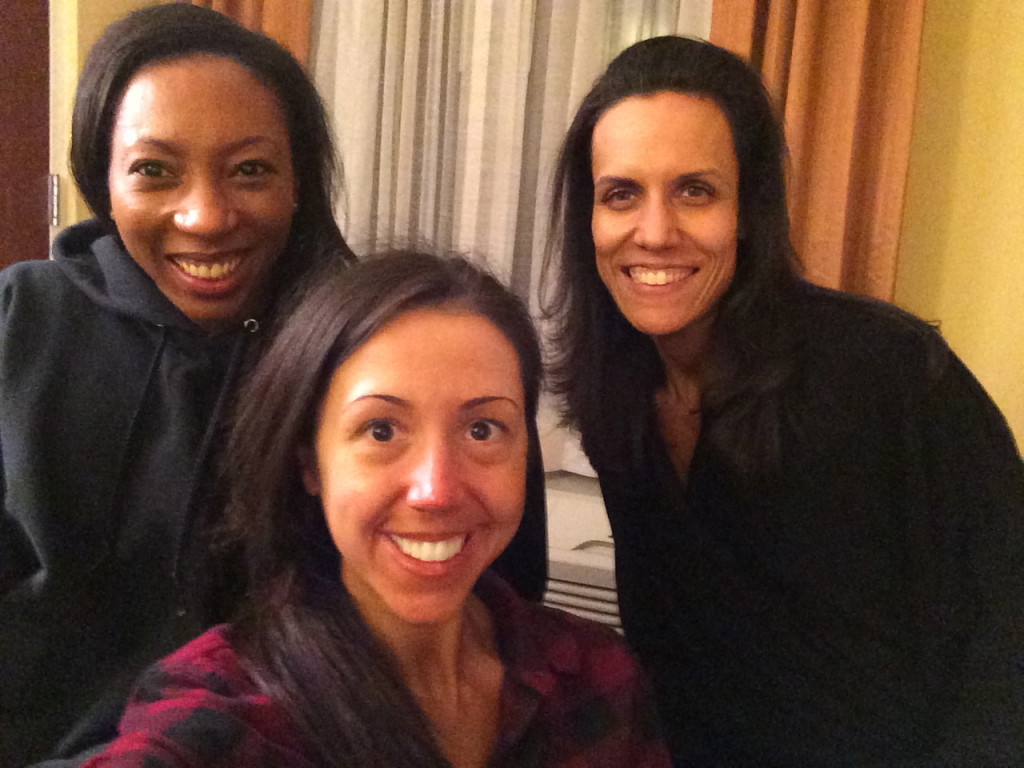 Bikini girl slumber party
I was SO grateful when Mary and Evan arrived. This one is my rock!
And in the morning, Mary's salon was open for business!
Ready to head out! Minus earrings.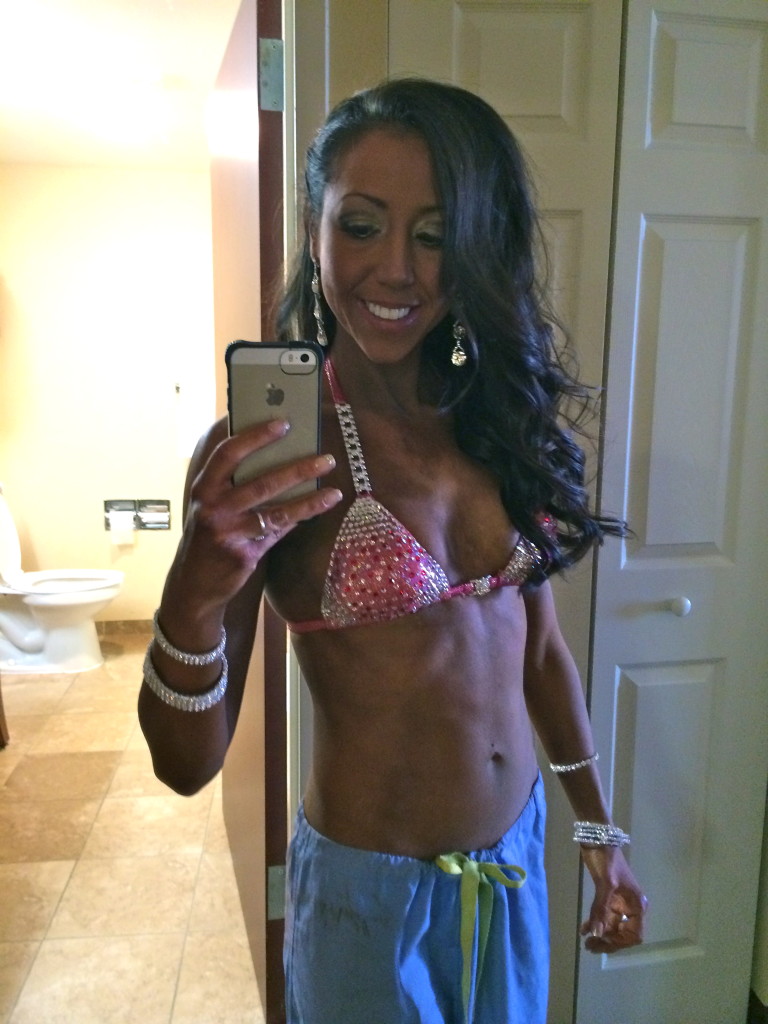 Tan was super dark this time. At the time I thought it looked better, it was the "ultra" and I wasn't given a choice. Looking back I realized the first tan was much better. More even.
Mama T and I
Mark is a Physique competitor and has quite the personality on him. Mary and I just say "hashtag Mark" when he does quirky things.
Sending love to friends
 #Mark
Let me take a selfie
Money Shot
My teammate Kim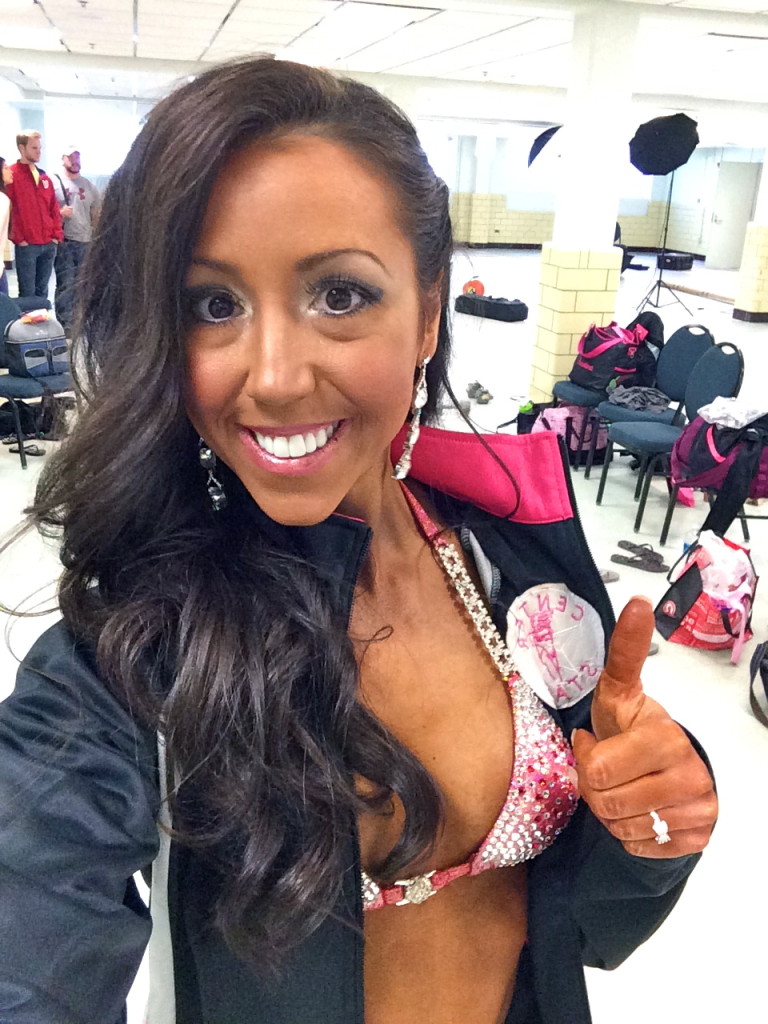 Team fun below!
Raima is a female body builder (middle). We had her do a bikini pose and then we did Fit Body poses with her.
Side chest
Side tricep
Front double bicep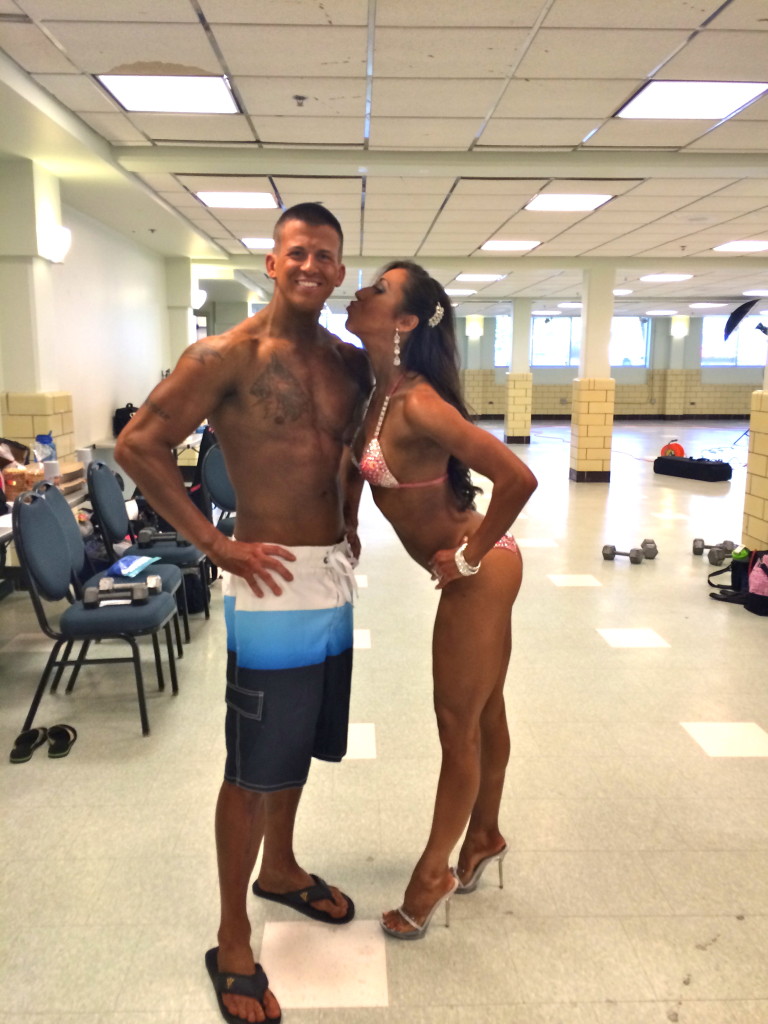 STAGE SHOTS:
This girl next to me in purple/pink won the whole thing and her Pro card.
My stage shots were few and far between because the lighting was HORRENDOUS. Evan did a fantastic job taking pictures, but frankly the stage lights made everyone look orange and greasy.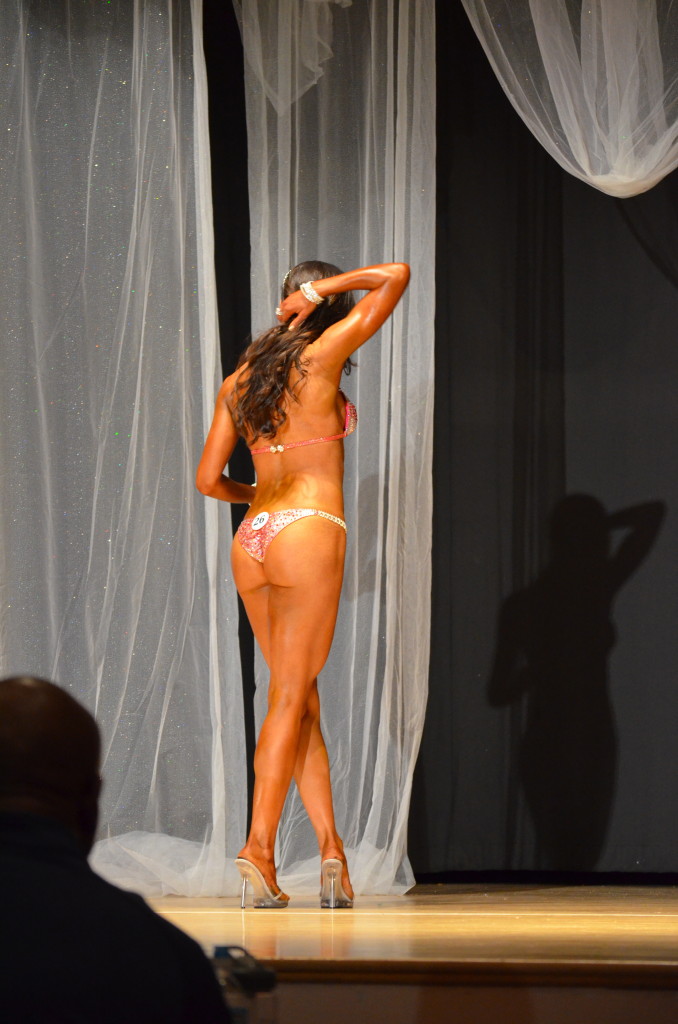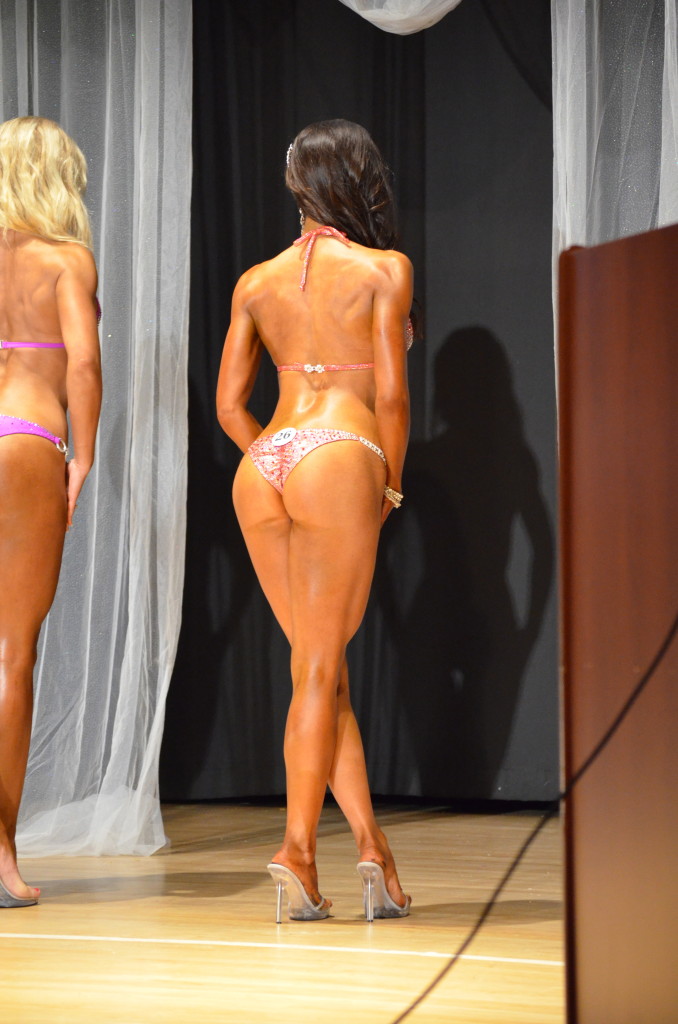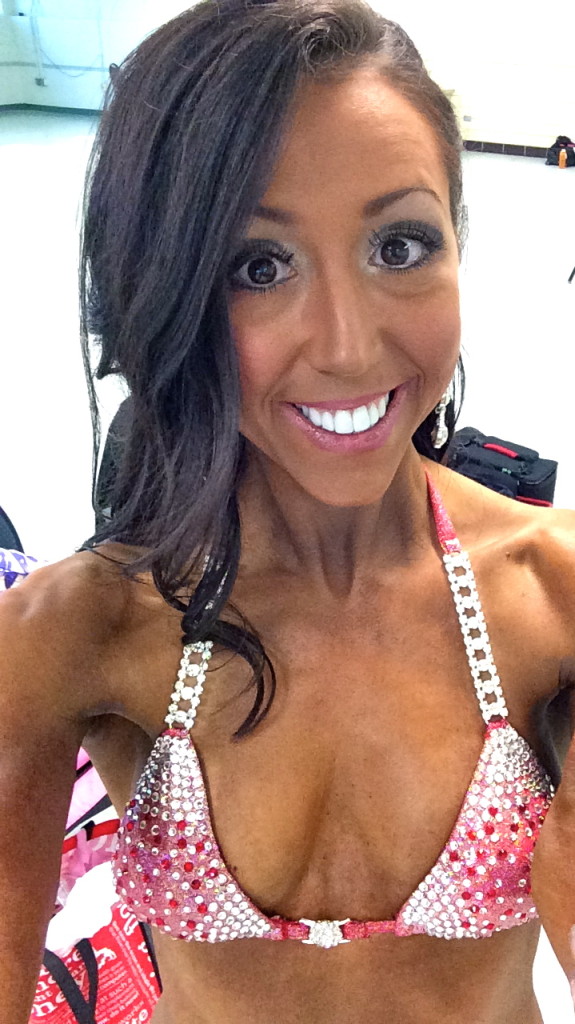 The aftermath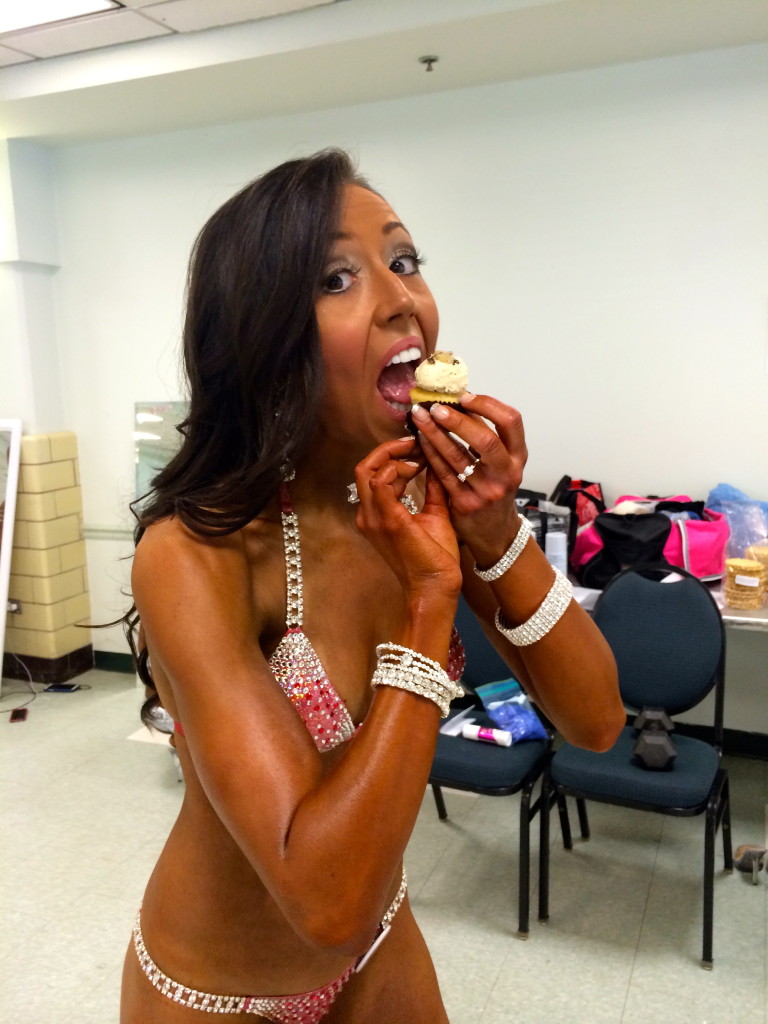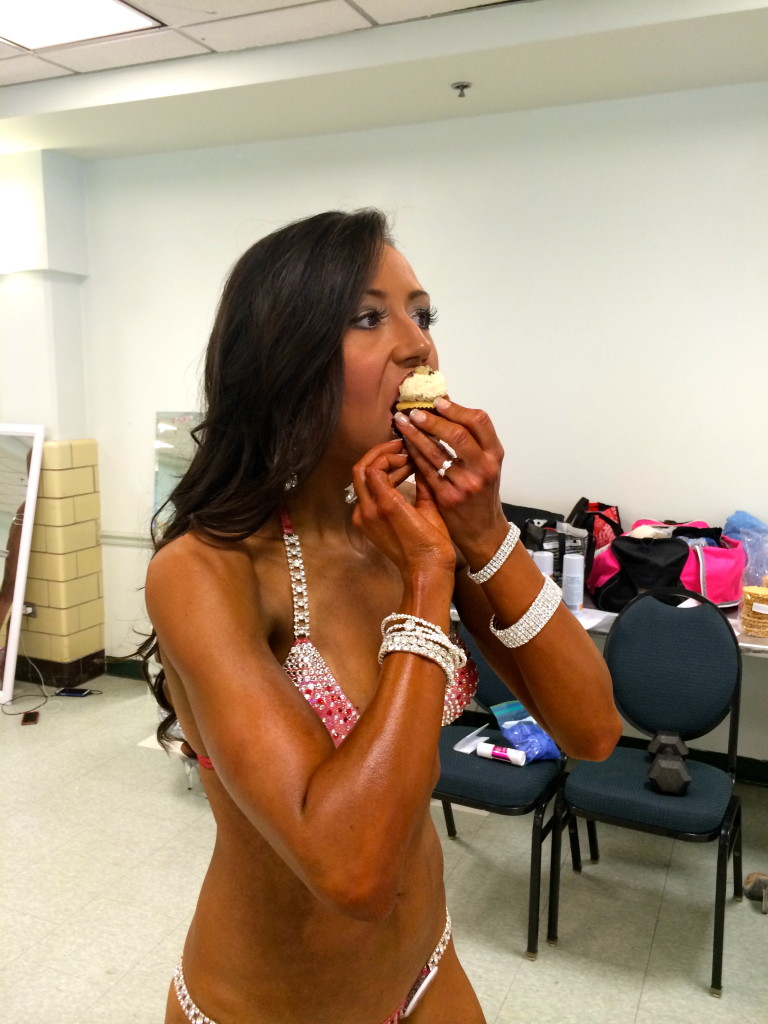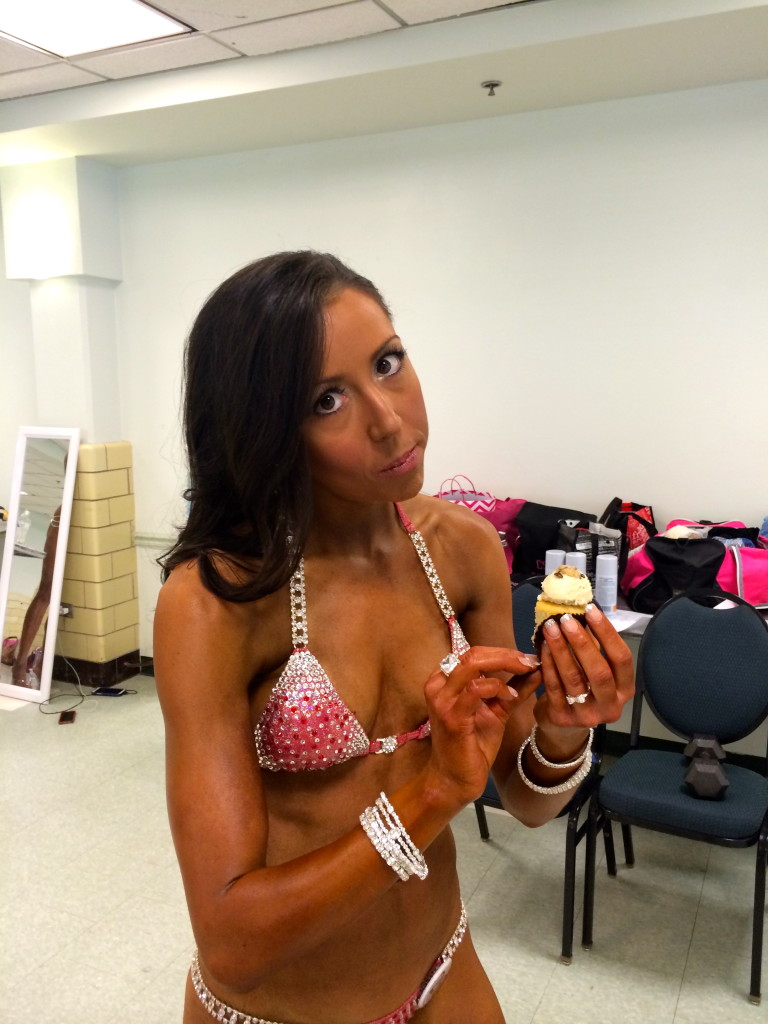 Stop it… so good!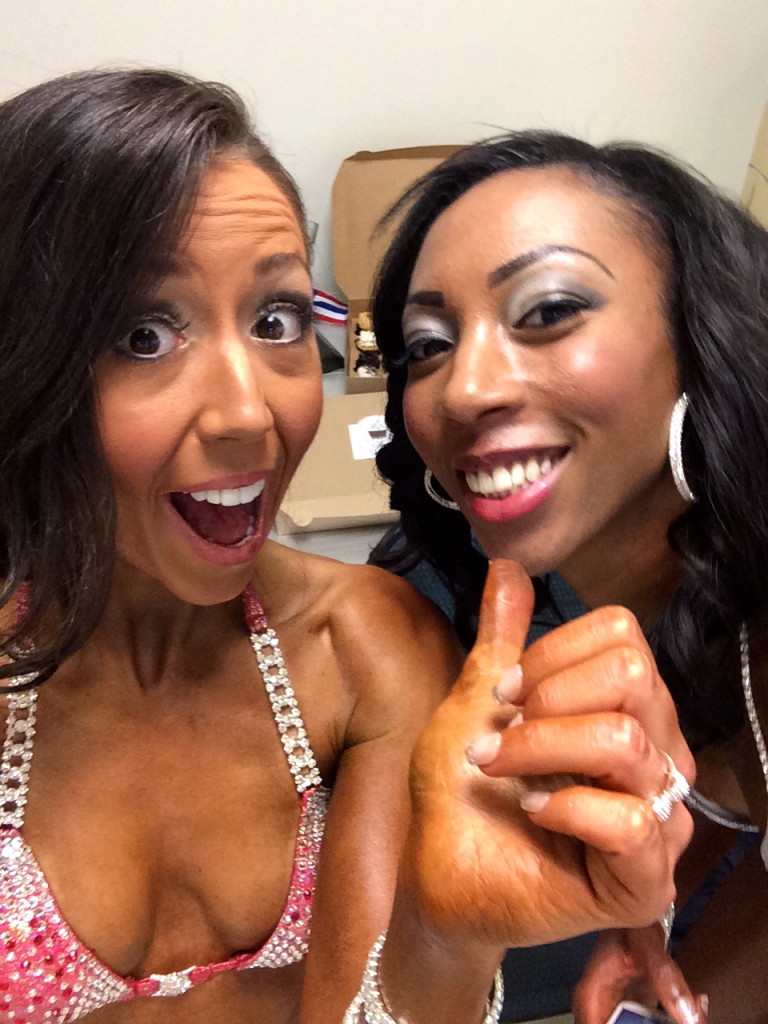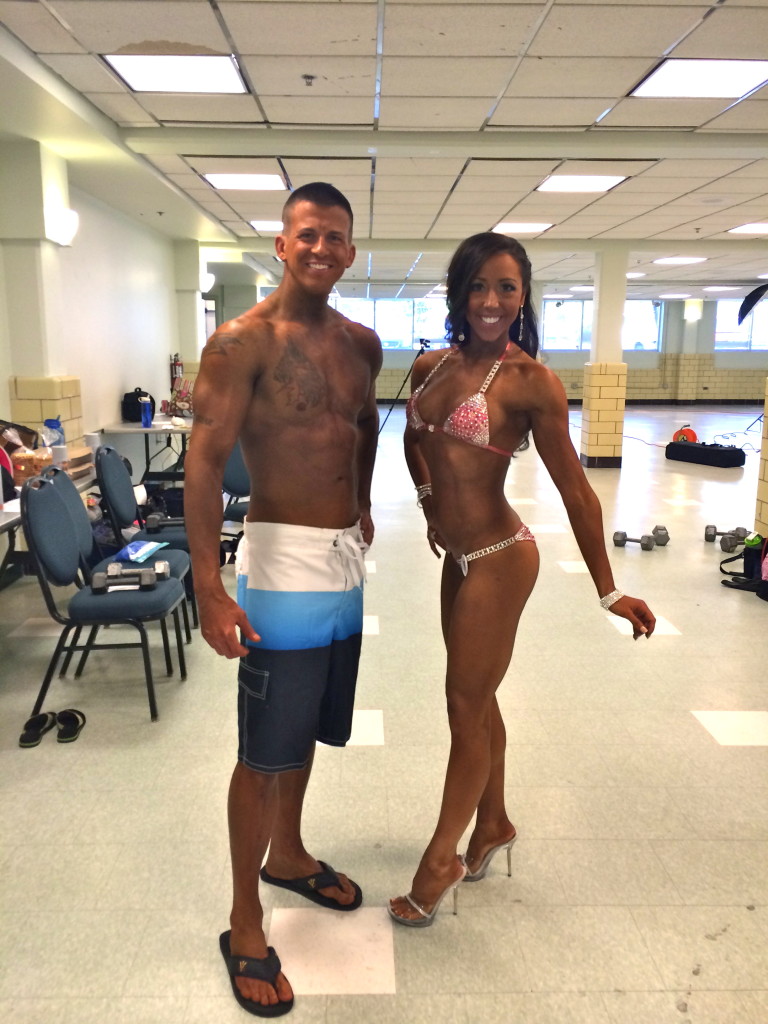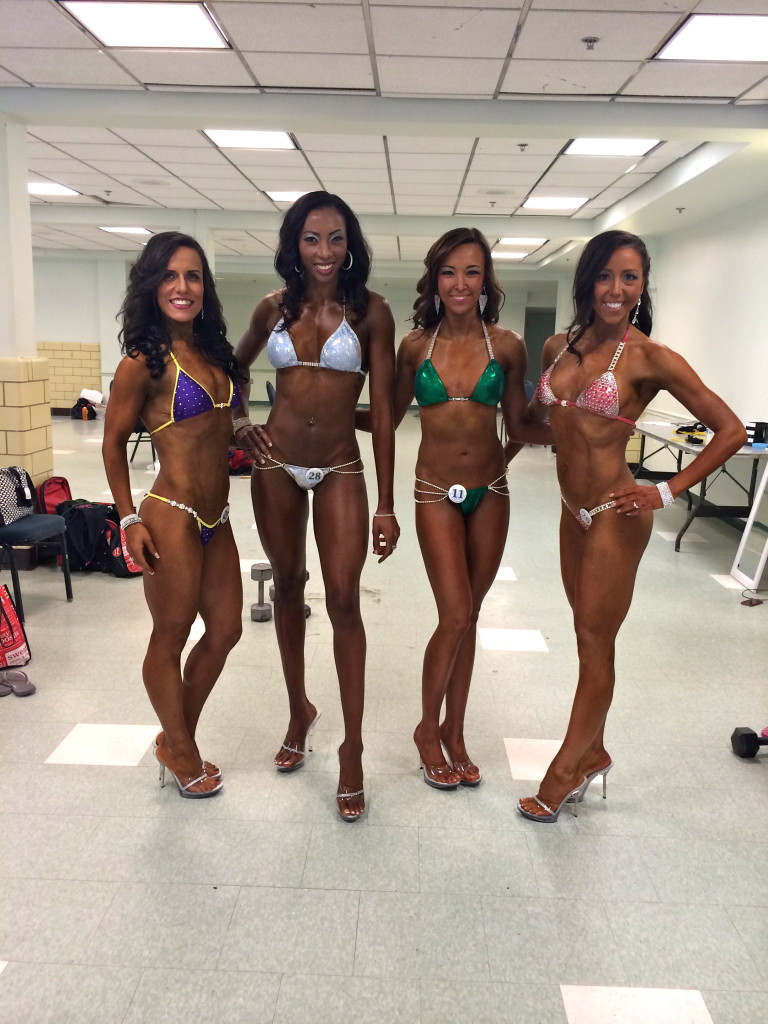 And then Evan, Mary and I went to PF Changs! My eyelashes were ripped off, makeup smeared, and I looked a mess by then, but I wanted food!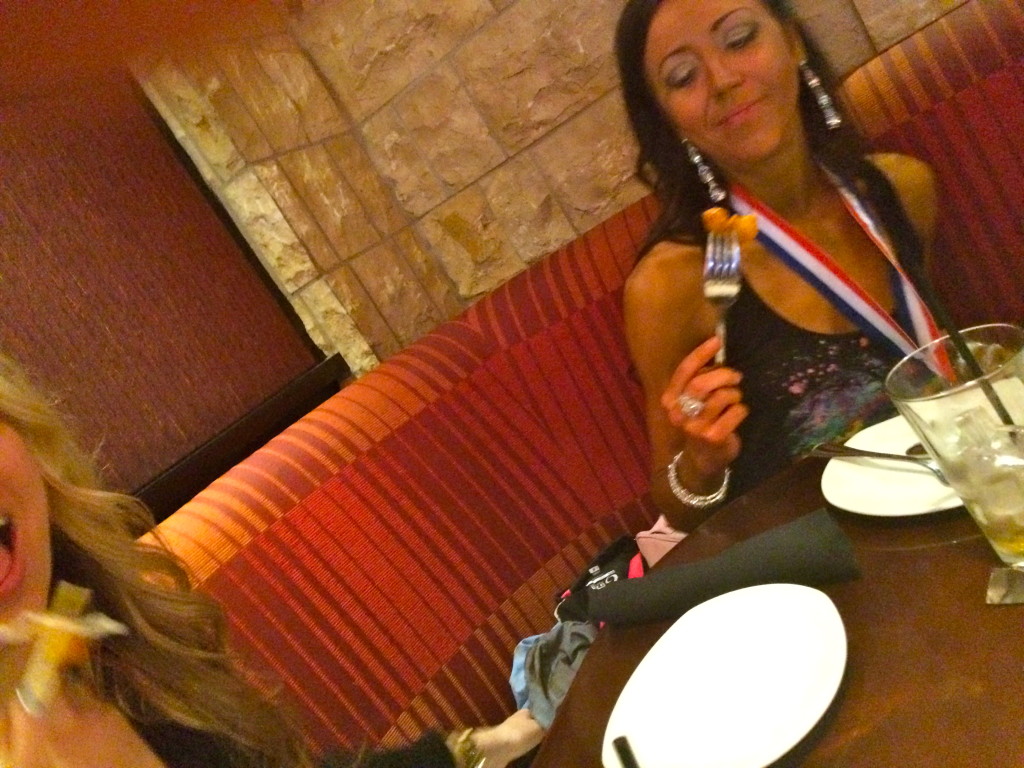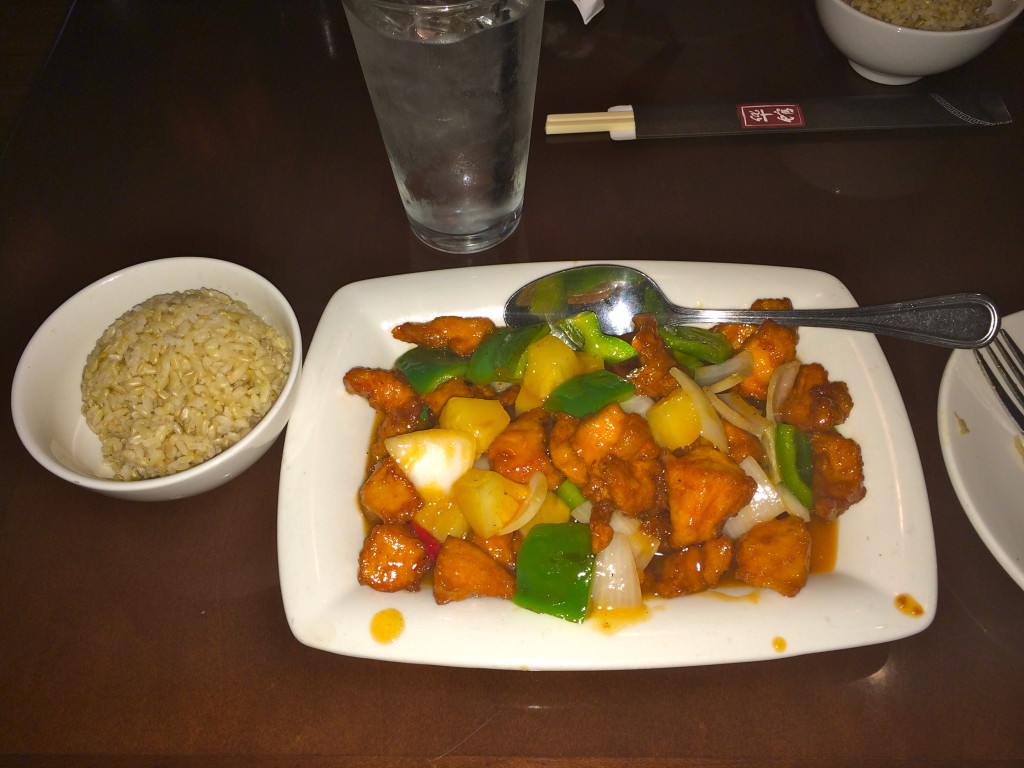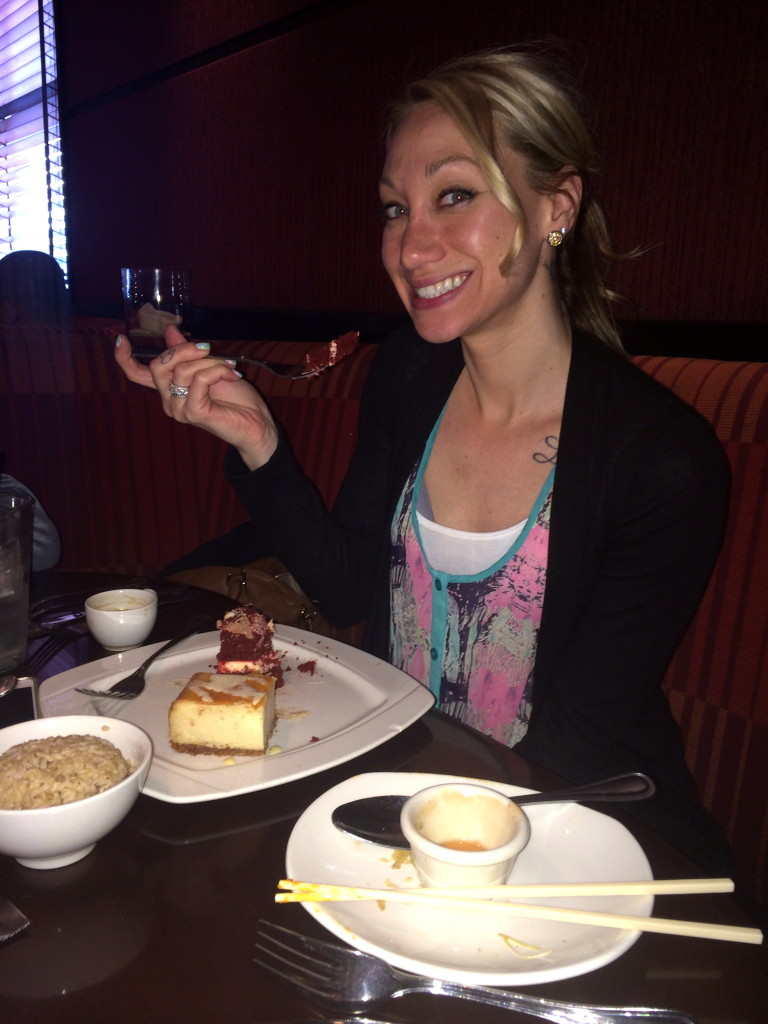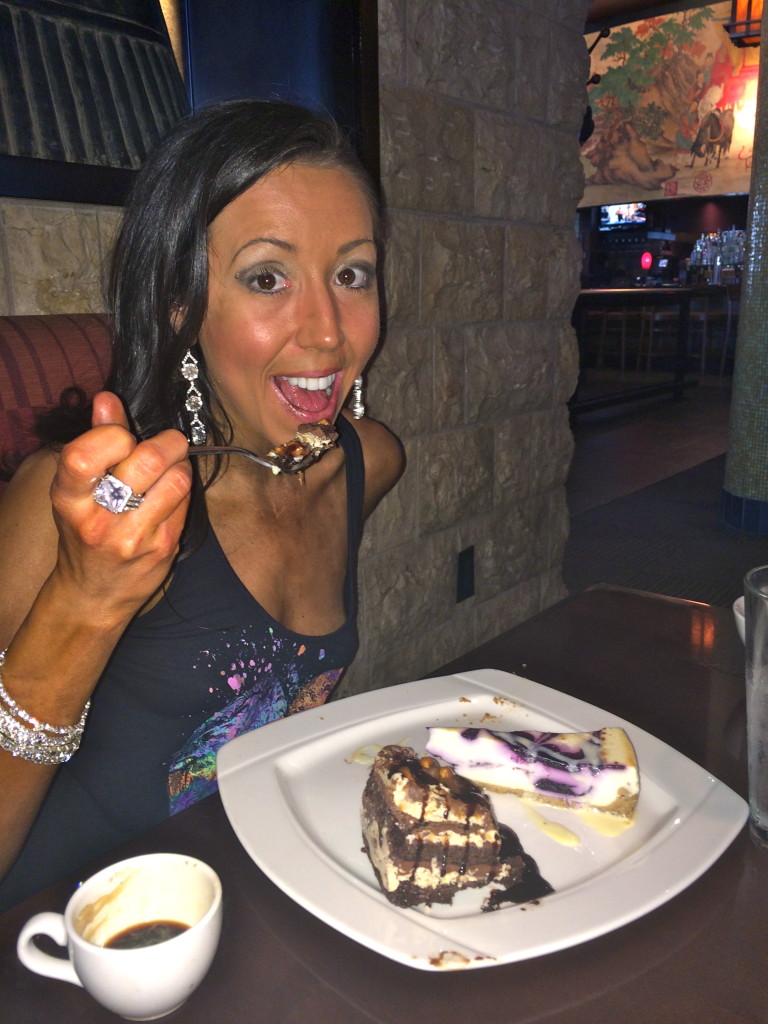 Clean Plate Club!
THAT TAN! EW! Splotched SO bad this time. I couldn't wait to shower.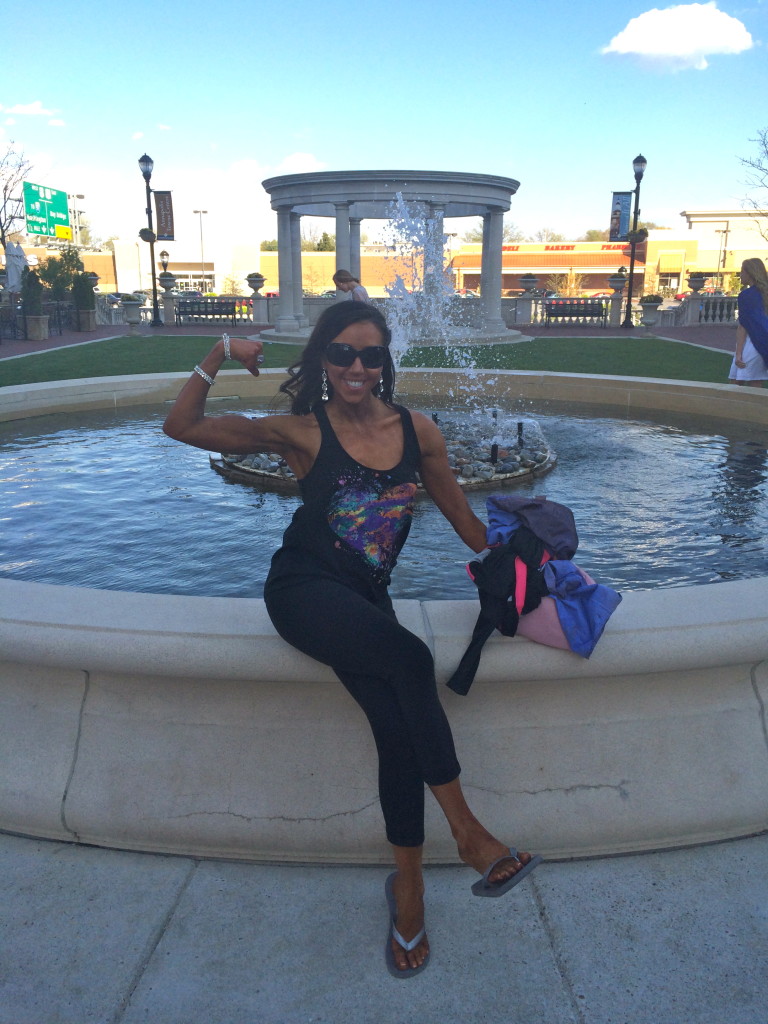 Finishing with a flex.
Make sure you come back tomorrow for the story and my thoughts!
XOXO With a Cherry On Top,
-Minnie