Protein Fluff
My favorite way to drink my protein shakes is in the form of what I call "fluff".
Two things make my protein shakes look and taste like a milkshake. A frozen banana and a food processor. I've figured out the combination of these two things make a wonderfully whipped shake that resembles the Wendy's frosty.
Caught your attention?
I do multiple variations of these shakes but below are the key ingredients:
1 frozen banana (in slices)

1/4 cup of unsweetened vanilla almond milk
1 scoop of protein powder of choice- my favorite!
a handful of ice cubes
a food processor (I use one similar to this Cuisinart)
If you want to add more fruit to your shake, sometimes I do frozen strawberries or blueberries when using my plain vanilla powder, nix the ice cubes!
Here is exactly how I make my shakes:
Pulse the frozen banana in the food processor for about 5-10 seconds

Add the almond milk and mix for 5 seconds
Add the protein powder and mix for 1 minute continuously
Add the ice cubes and mix continuously for 2 minutes (or the frozen fruit)
Pour and enjoy!
I will sometimes drink with a straw but I also like to eat with a spoon. The fluff creates a lot of volume too so it looks like you are getting a HUGE serving, but the calorie count is still the same!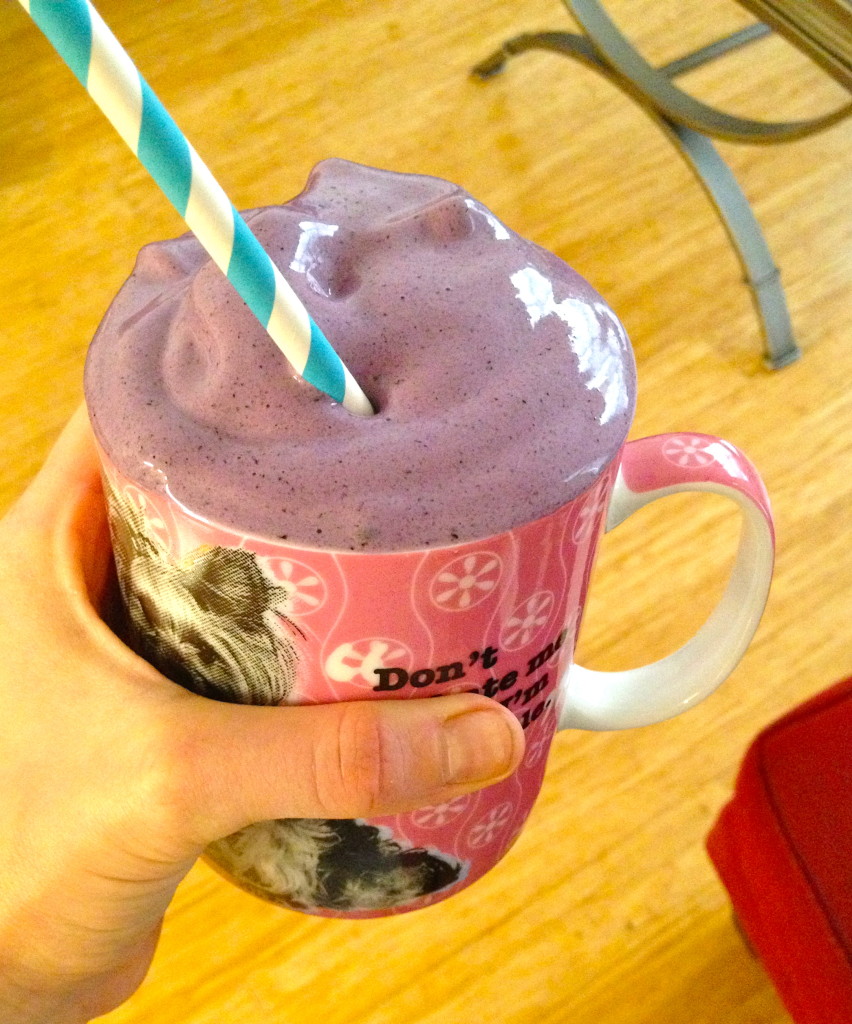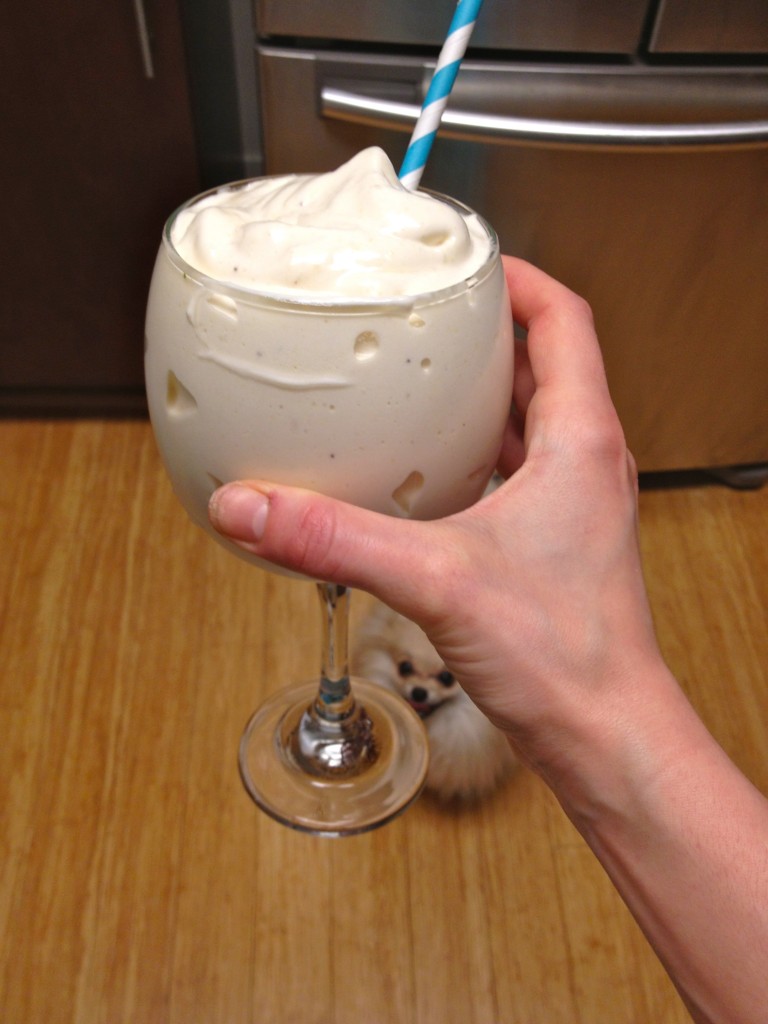 Depending on the fruit, the shakes average in around 220-235 calories. Not too shabby for a milkshake huh?
Here is the nutritional info for a standard fluff: 220 calories, 3.1 grams of fat, 27.6 grams of carbs, 2.9 grams of dietary fiber, 15.6 grams of sugar (banana), 24-26 grams of protein (depending on the brand of whey)
Disclosure: This post does contain affiliate links 
Happy eating…
XOXO With a Cherry On Top,
-Minnie