Quick Blueberry Muffin Cake
So your sweet tooth has hit you. You don't want to grab that candy stuffed somewhere in a drawer, not the ice cream in the freezer (after all you worked so hard at the gym). You are craving something sweet, but you're so tired you don't have the energy to bake something healthy! Fresh fruit, you already picked at it, and granola bars you already had for a snack earlier.
Well I have the perfect solution to this little problem! Quick Blueberry Muffin Cake!
This little baby is a single serving cake that only takes 5 MINUTES! 
It's so easy to make and the best late night dessert that fits into your healthy lifestyle.
Don't be scared by the way this is cooked. It's just as good and super convenient! Read on!
For this recipe you will need:
-1 1/2 Tablespoons of whole wheat flour
-2 Tablespoons of almond meal (almonds in a food processor)
-1 Tablespoon of stevia in the raw
-2 Tablespoons of egg whites
-1/2 Tablespoon of melted coconut oil
-1 teaspoon of vanilla extract
-1 1/2 Tablespoons of unsweetened vanilla almond milk
-pinch of salt
-pinch of baking powder
-1/3 cup of fresh blueberries
Start by bringing together all of your dry ingredients in a coffee mug. Yes a mug!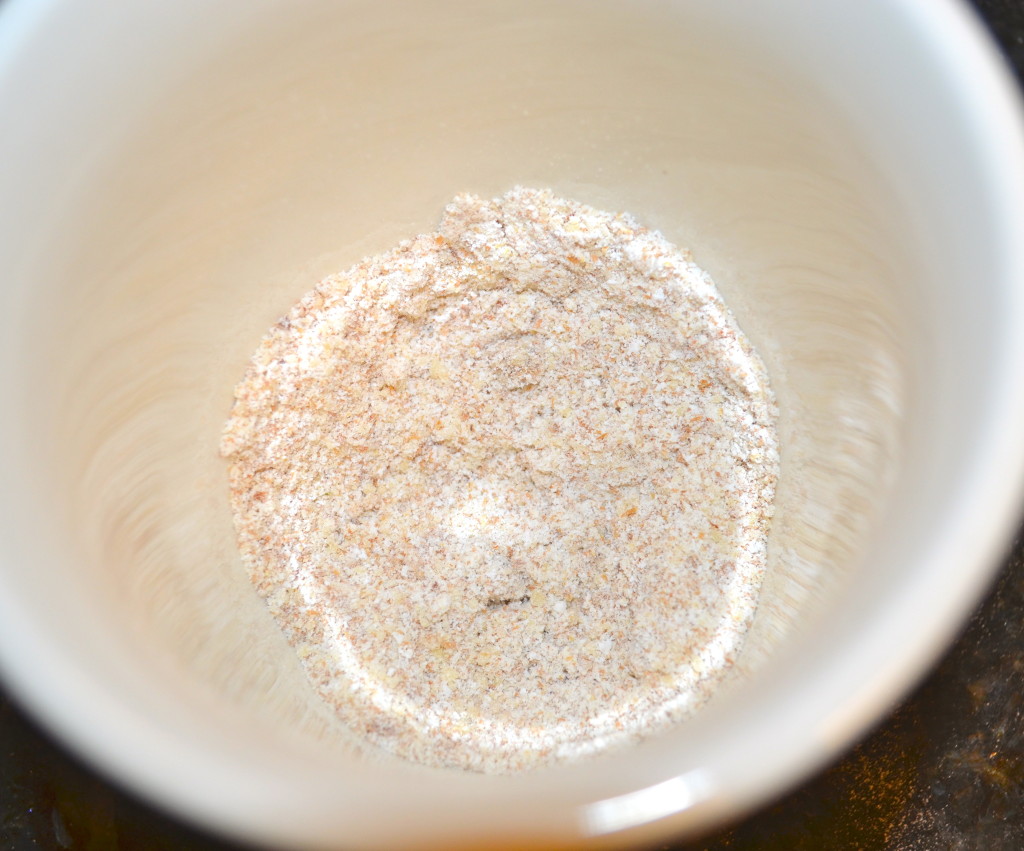 Now add the wet ingredients: almond milk, egg whites, vanilla, coconut oil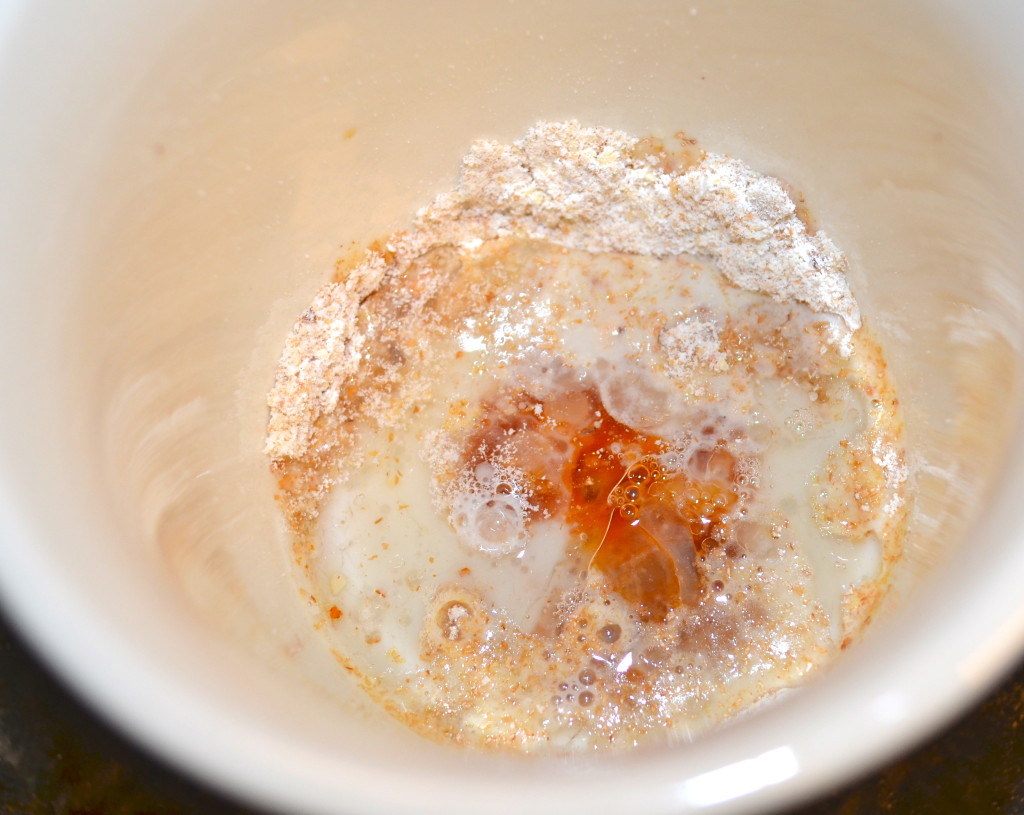 Mix this up until you have a batter
Mix in fresh blueberries (save some on the side)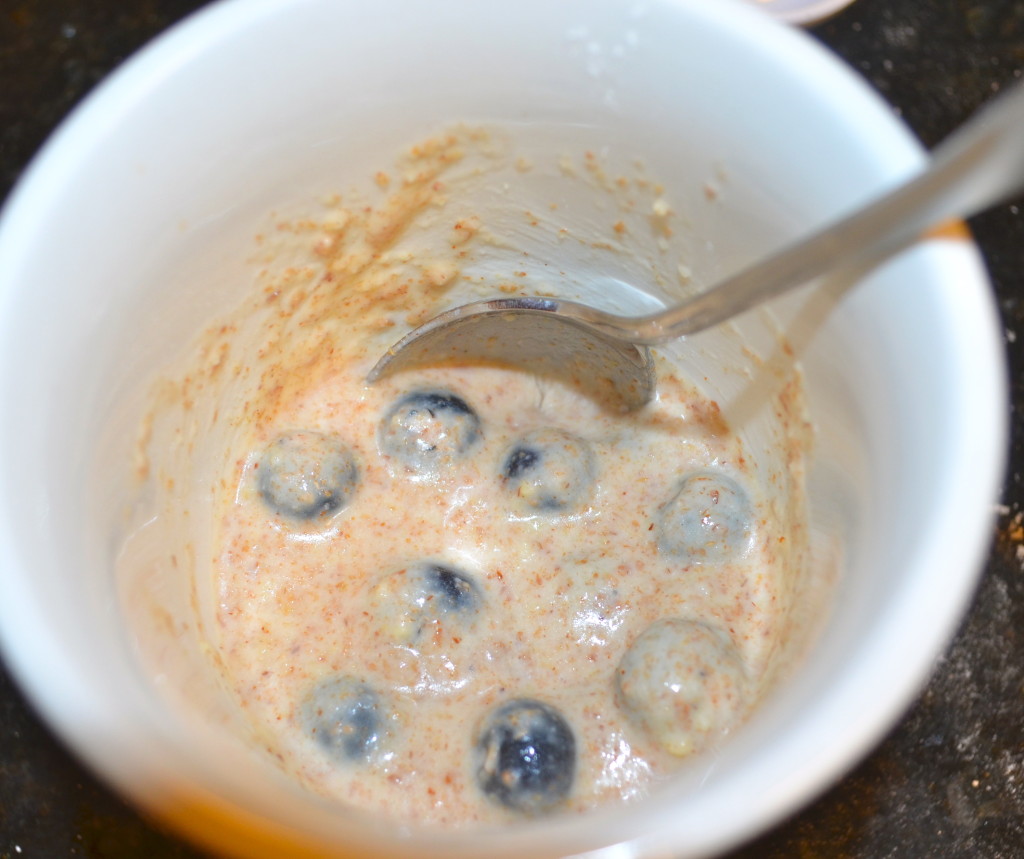 I placed more on top
Now place this in the microwave for 5 minutes. Warning: things will get messy! Cover it if you can
Remove from the mug and plate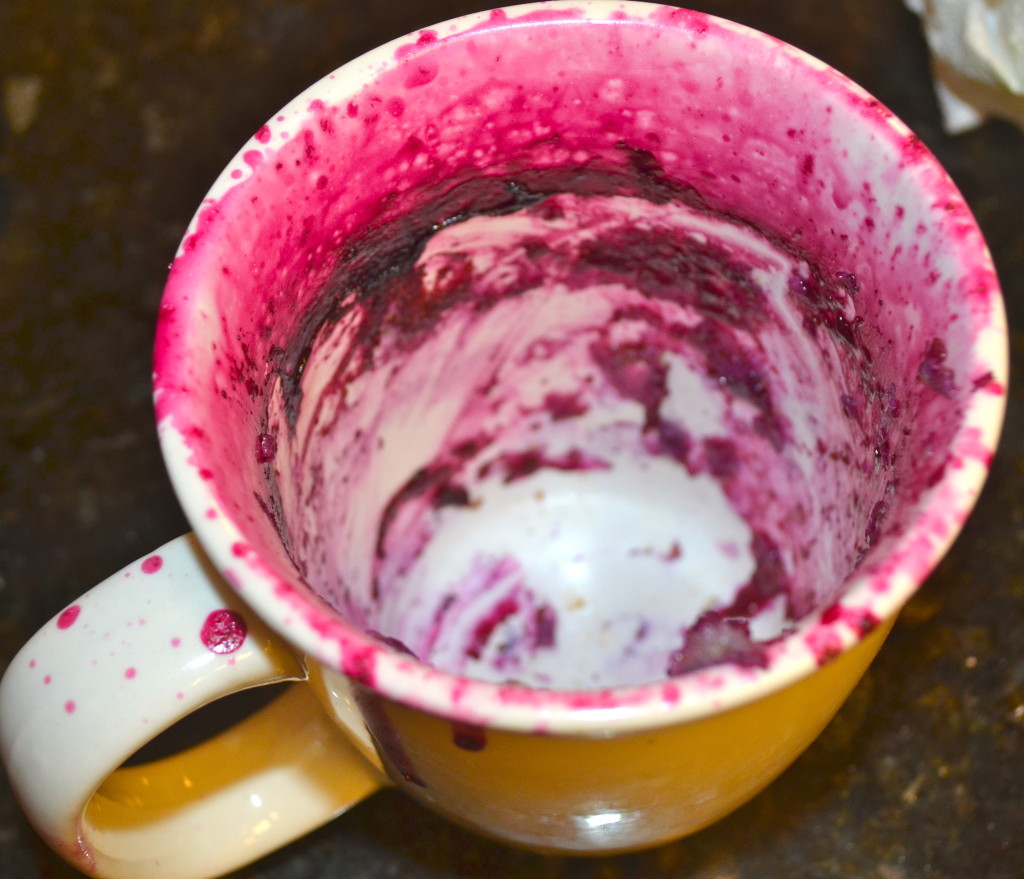 But look what you end up with when it's removed!
I topped with more blueberries. Look at the fabulous color the blueberries give the cake! It is just as good as the oven, trust me 🙂
Perfect for a quick single serving
The blueberries give the cake a very moist consistency, it just melts in your mouth 🙂
Make this tonight and sit down with an extra episode of The Bachelor (yippee!)
Happy eating…
XOXO With a Cherry On Top,
-Minnie