Road Trip to FitBloggin 14
Well hello friends!
I'm officially back from Savannah and I had the time of my life! I thought last year was a blast, well stay tuned because I have LOTS of fun pictures and adventures from my trip. I did and ATE so many things, so I have to split this blog into parts again to cover it all 😀
I left at 530am on Thursday morning. Usually I shuffle my way to work at that time, but I was like a kid on Christmas morning. I took a few selfies and hit the road to pick up my girl!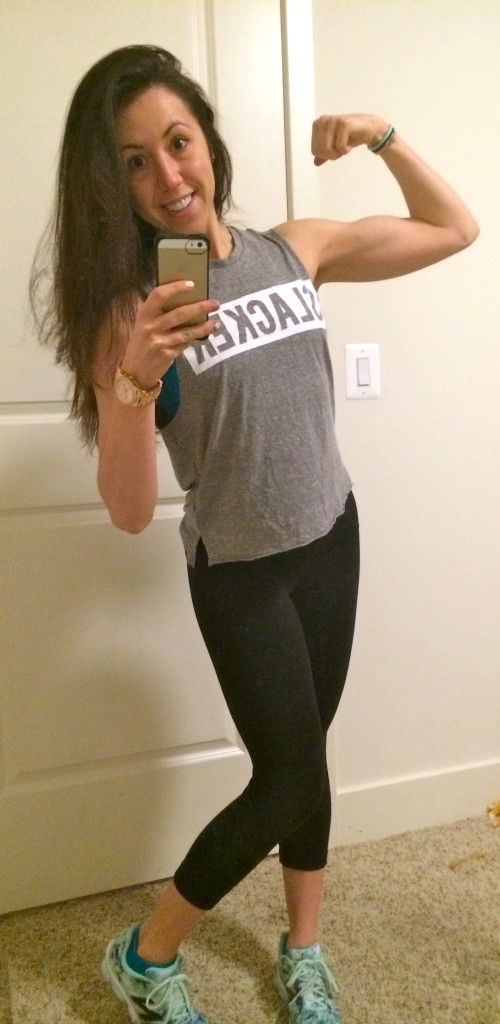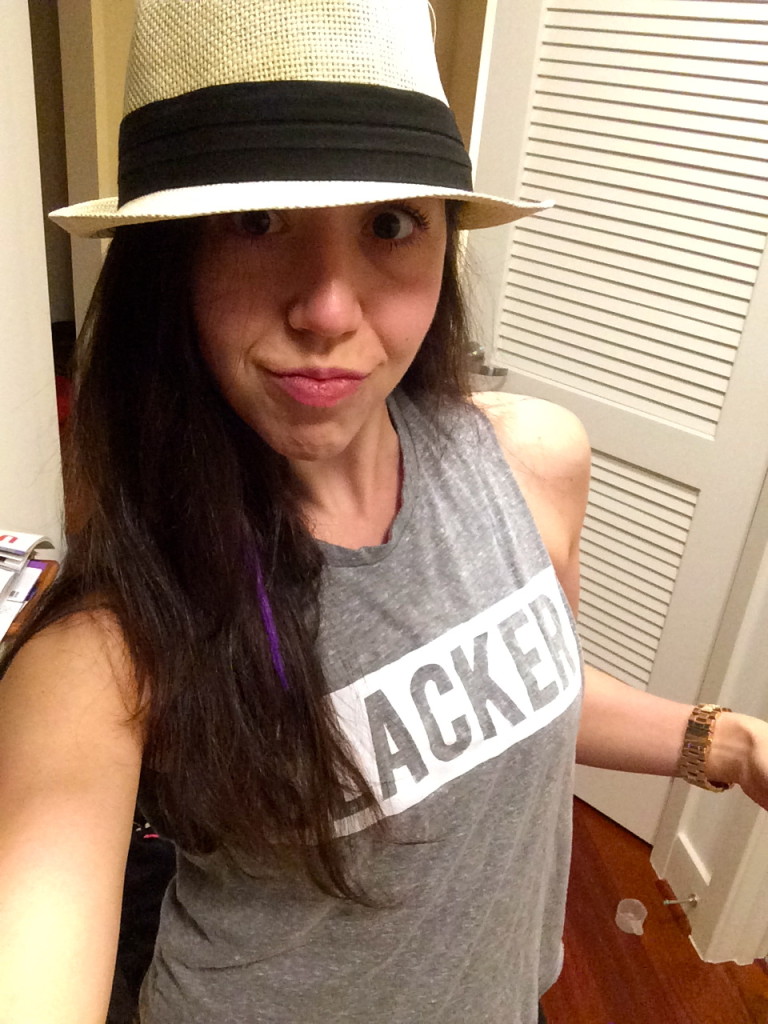 It was a prerequisite to have Raybans and a cool hat. We rocked out to all the best music: Salt N Pepa's Shoop, top 40 stuff, 80s, and plenty of Britney.
We stopped a few times because hey we are girls…
And one stop Mary MADE US, a little place called "South of the Border" in South Carolina. A tacky tourist attraction. Mary knows how clutter makes me extremely nervous so she kept laughing the whole way before we arrived. Yes there was stuff and junk EVERYWHERE, but it was a lot of fun.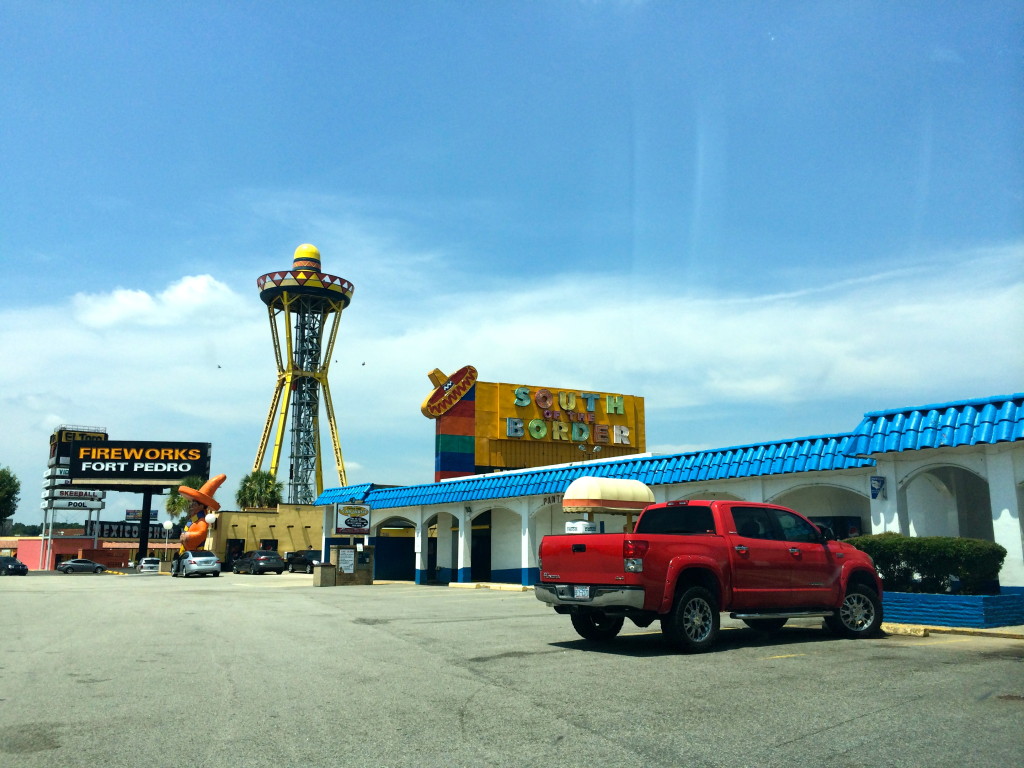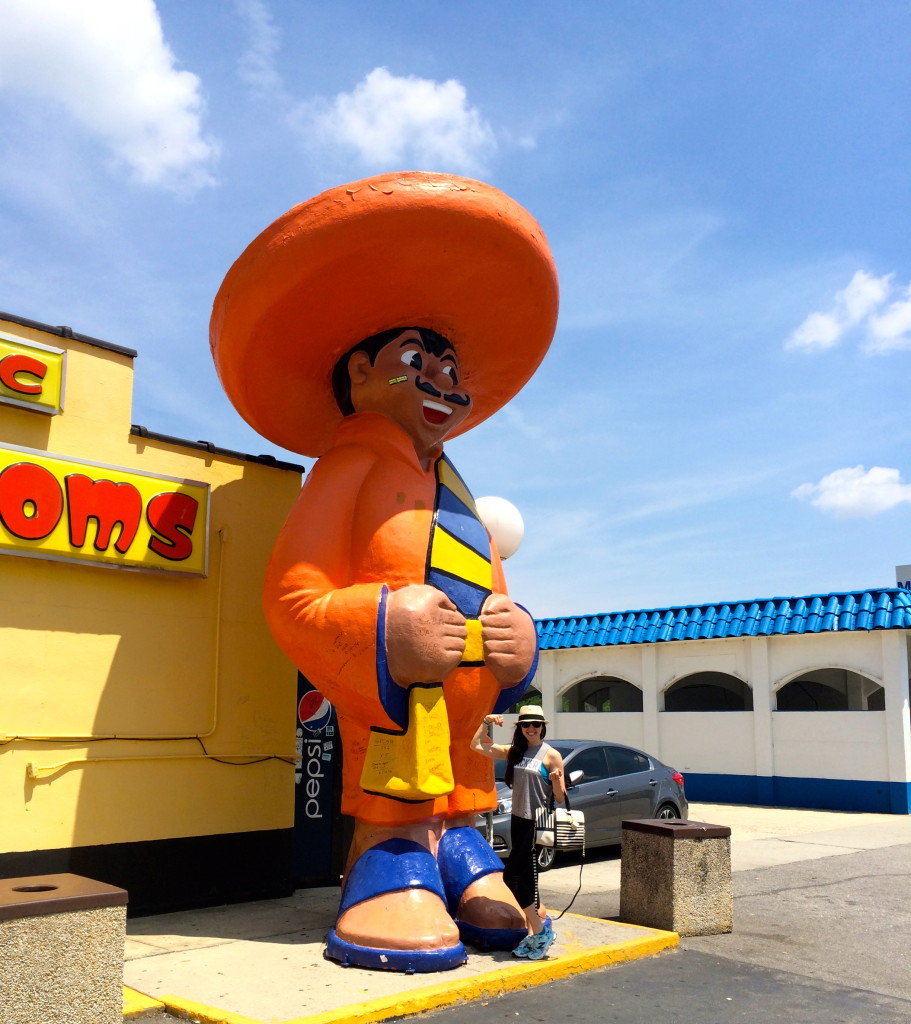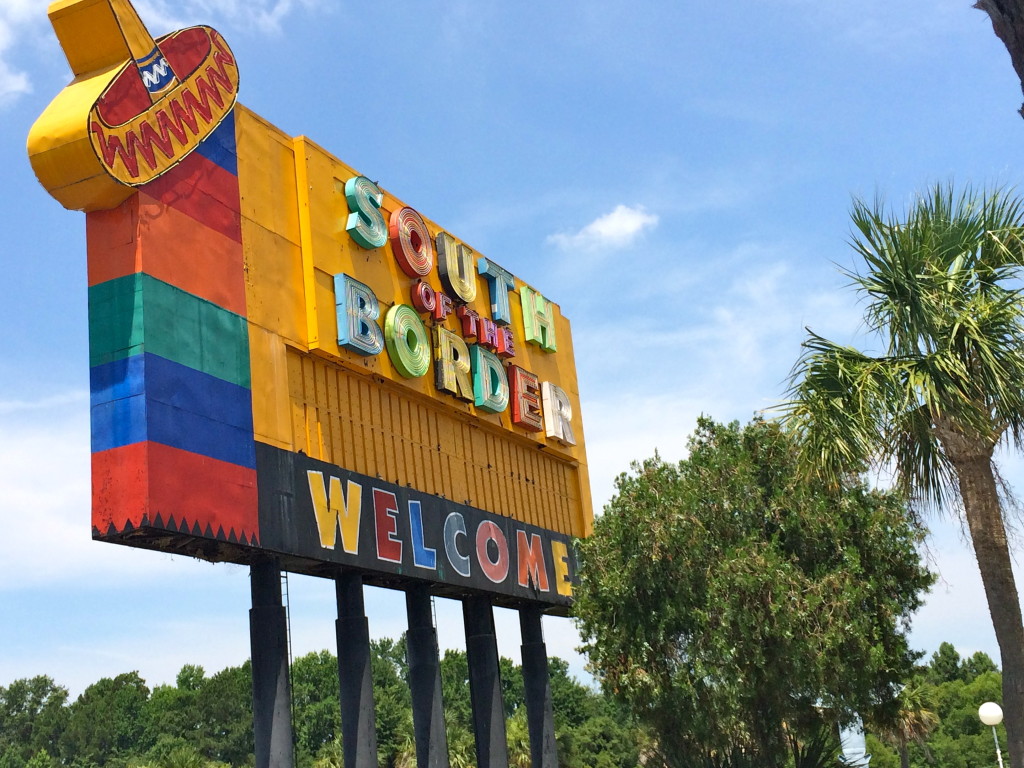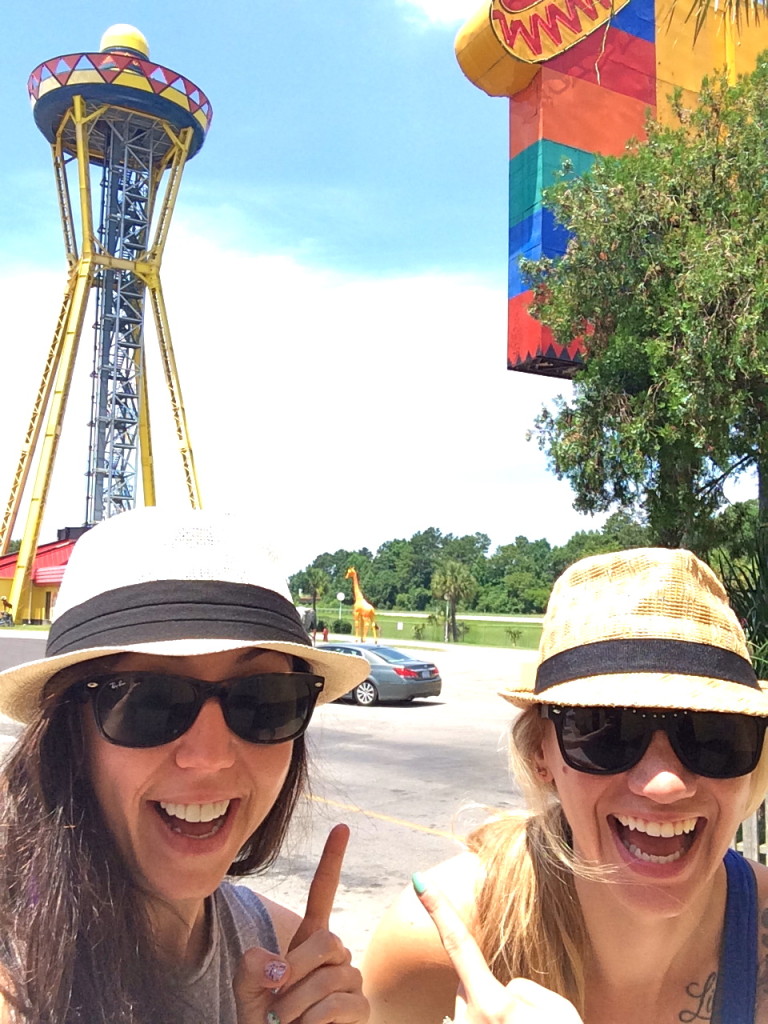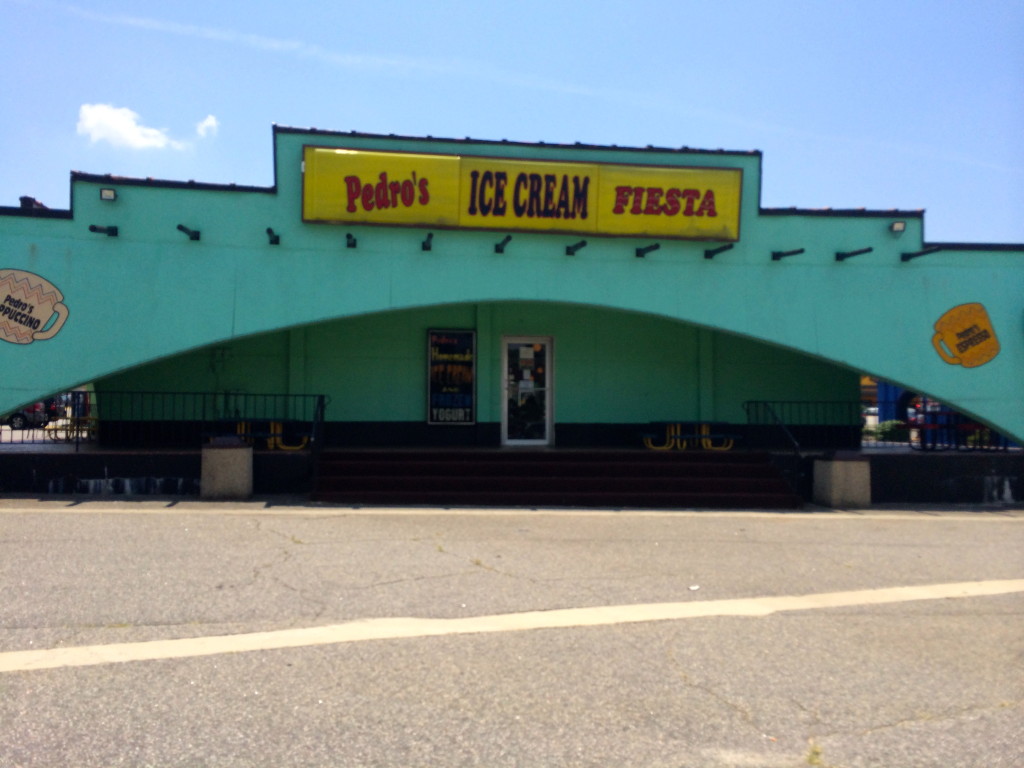 We found some crazy goofy mirrors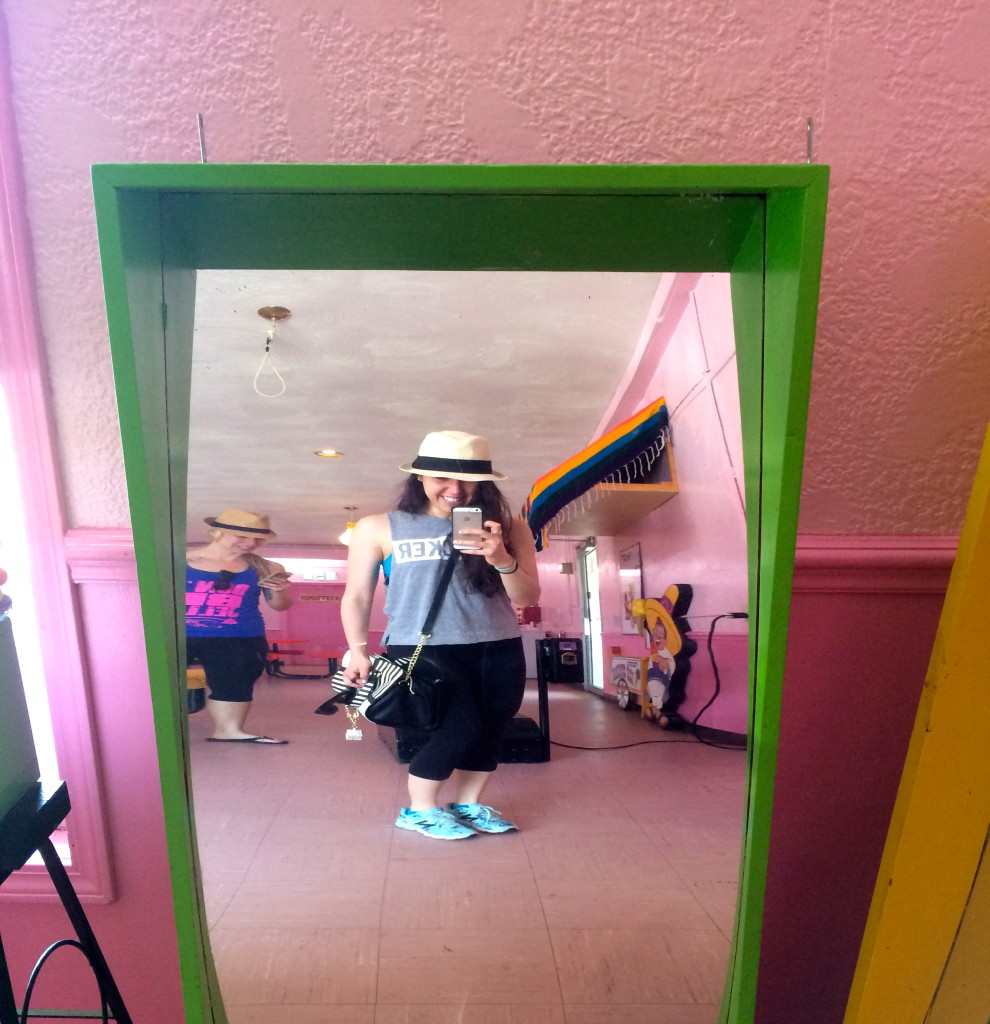 And I cringed a little when I saw this sign that read "eXpresso", not "eSpresso".
For lunch we had a salad and shared a quesadilla. The waitress must have given us 10 different plates. We were so confused….? We are two tiny girls! She must've known we were hungry bikini competitors 😉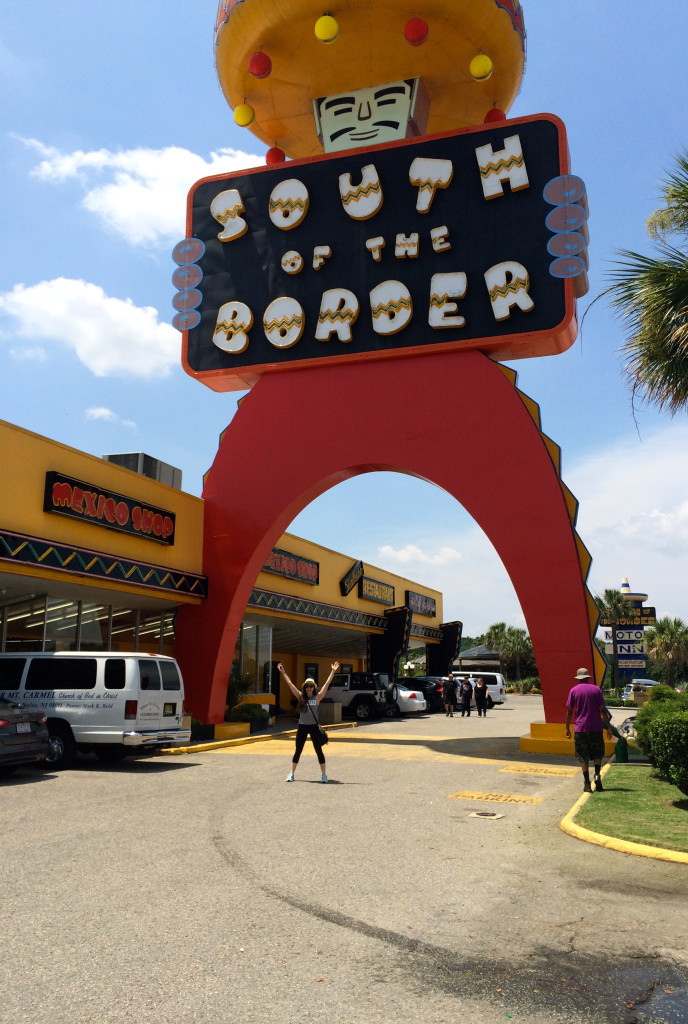 The drive did fly by! This was our favorite sign of course…
And before we knew it, SAVANNAH!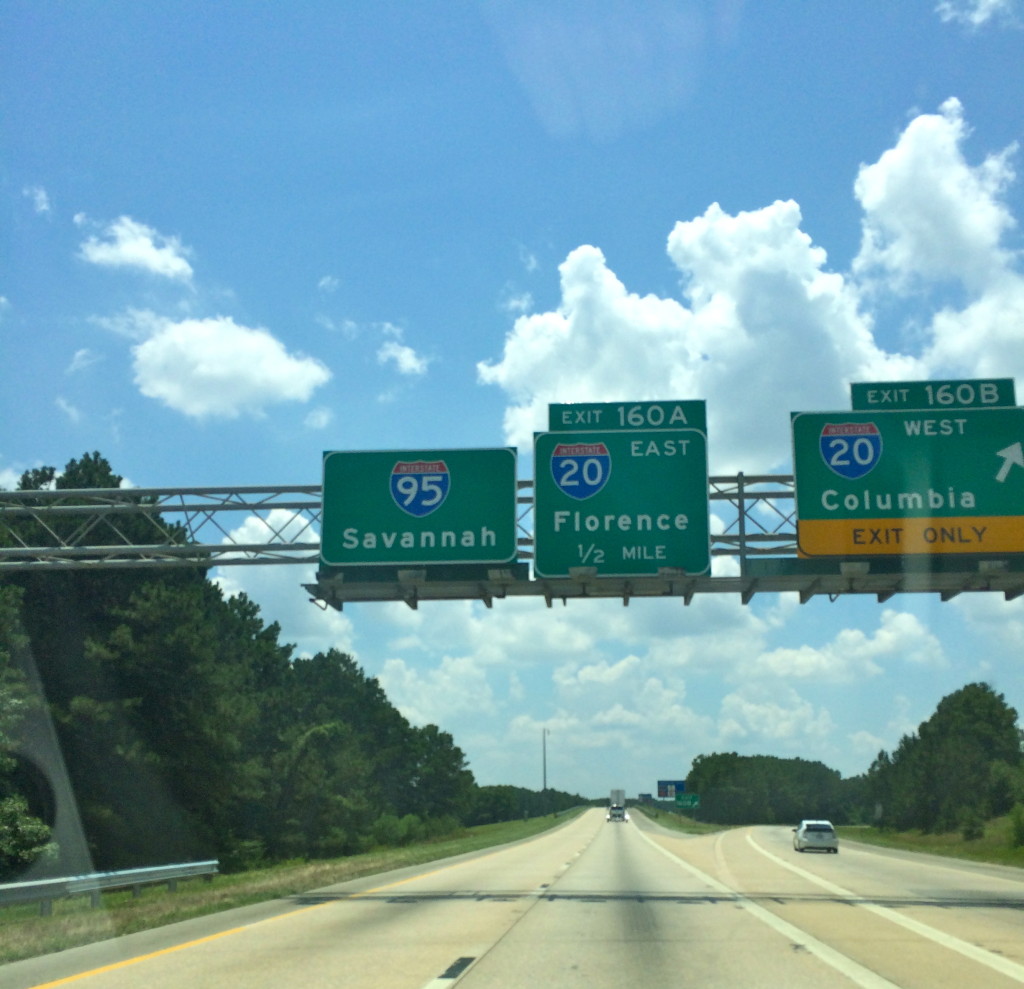 For those of you who have been to Savannah, River street is an old cobblestone road that my GPS decided to take us on to get to the hotel. I'm pretty sure I was NOT supposed to drive on it since trolleys were on it as well… but it was a nice memory!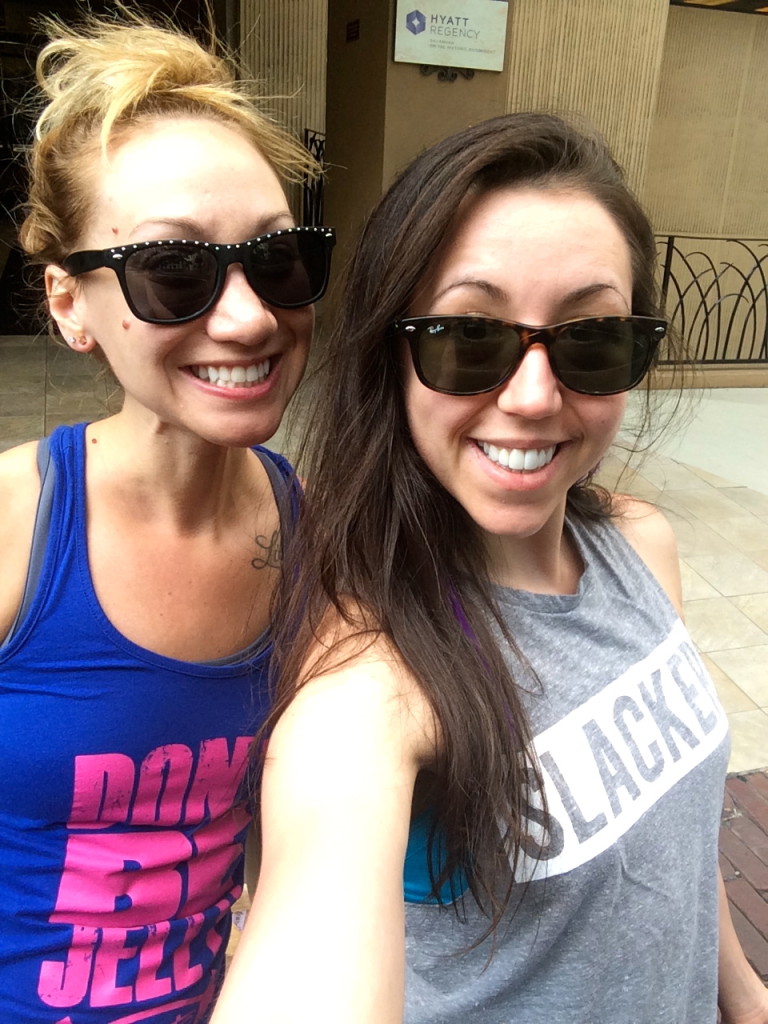 We were so excited to check out the hotel, we had a gorgeous view of the Savannah River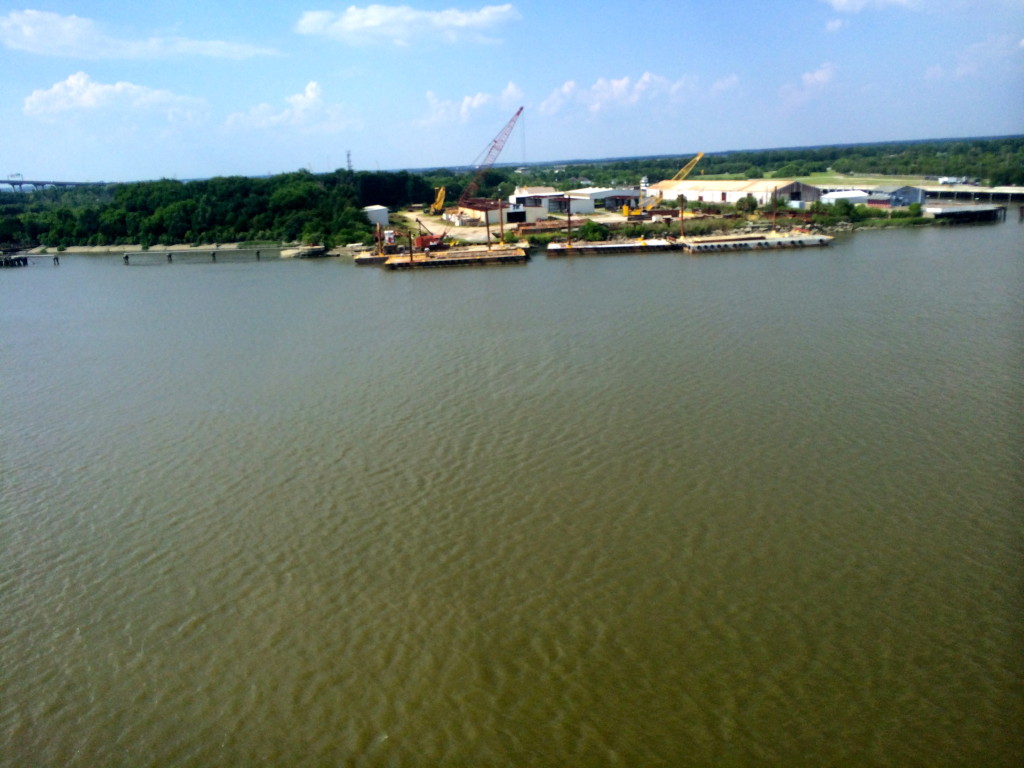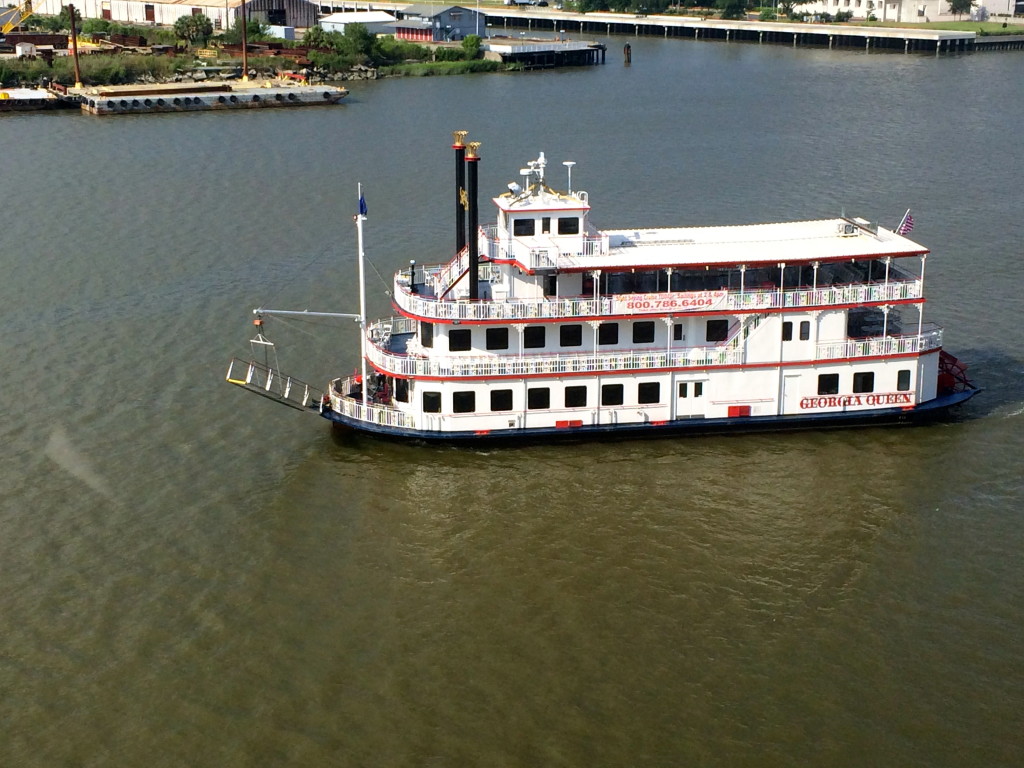 After a quick change and some swag pickup, we headed out to check out the city.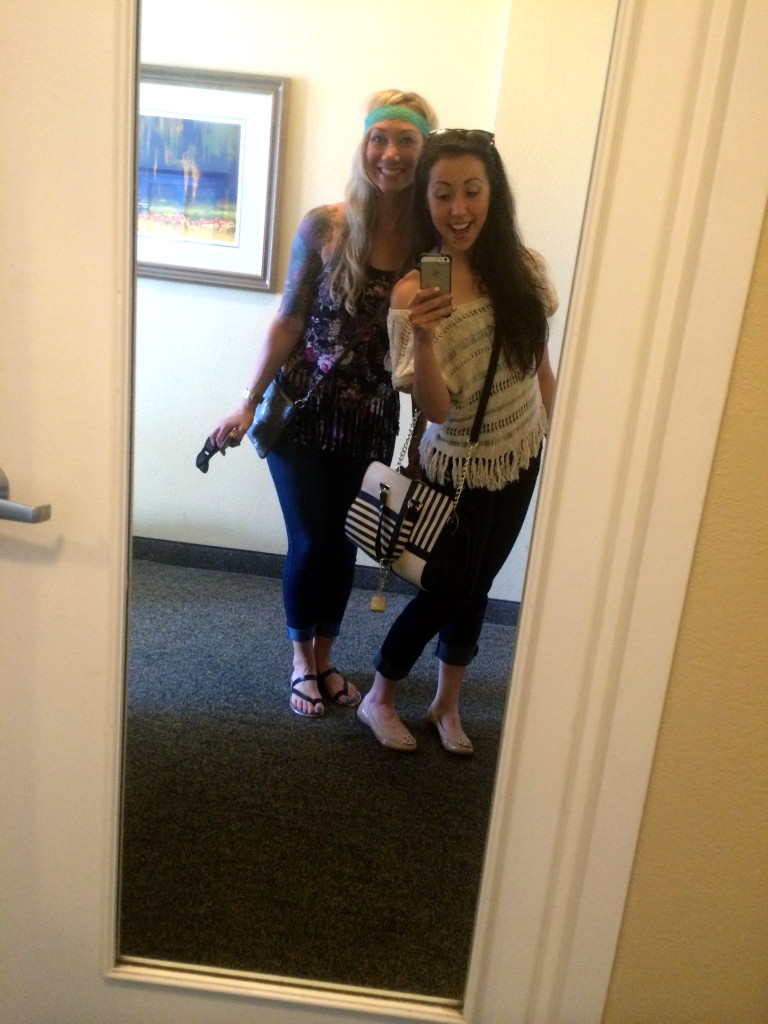 It was absolutely beautiful, we had no idea how fun the town was! There were a lot of picturesque historic areas and fun little shops.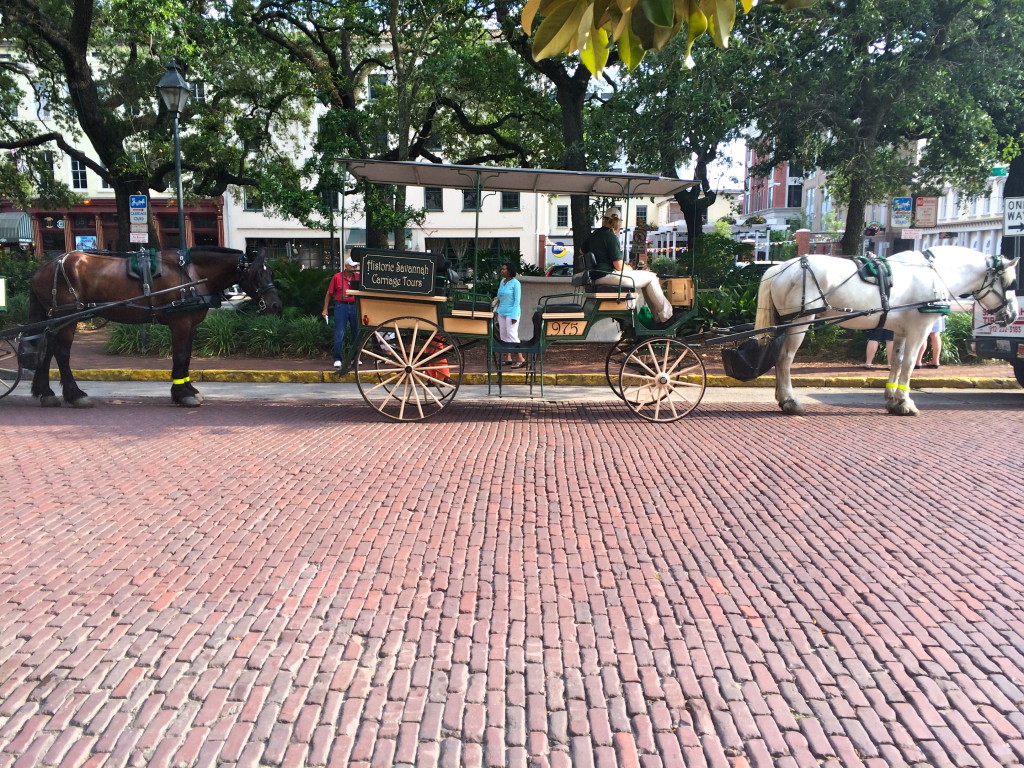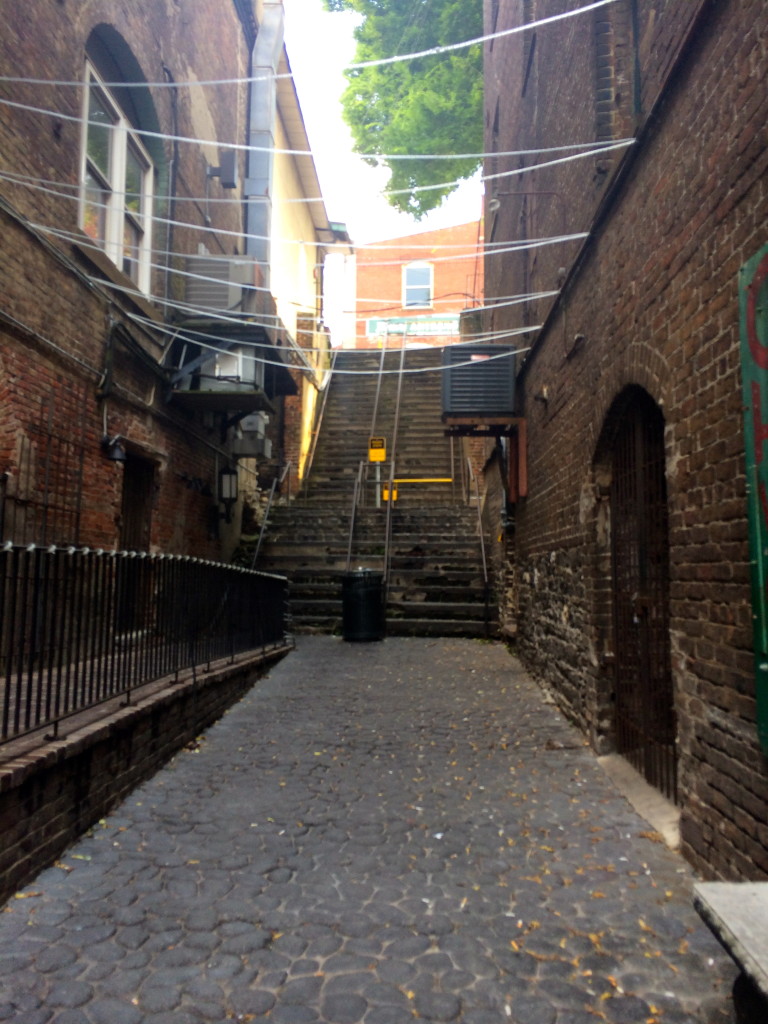 \
We stopped in a cookie shop and sampled a few local cookies. So amazing 🙂 I talked Jimmy Fallon with the cookie dude 😉
For dinner we had tapas, both of our eyes rolled back in our heads. We aren't used to eating so good!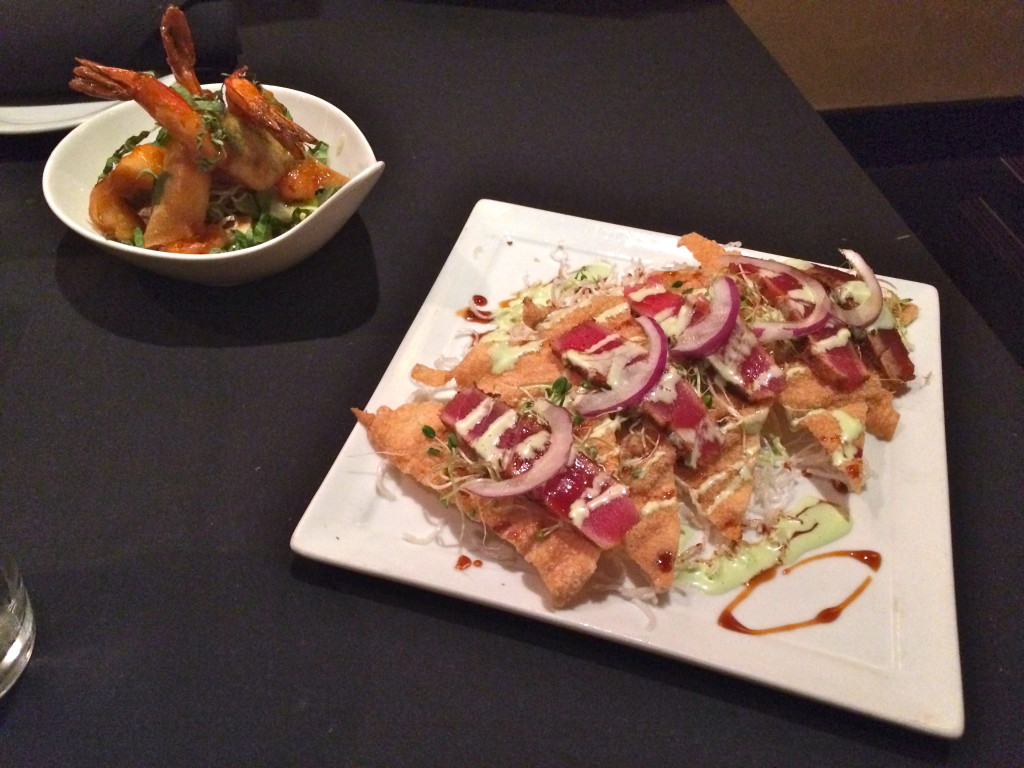 Back at the hotel we met up with the blogger gang and played some ice breaker games. Of course Mary and I got the Zumba card. She was a good sport though while I geeked out….
OR WAS SHE?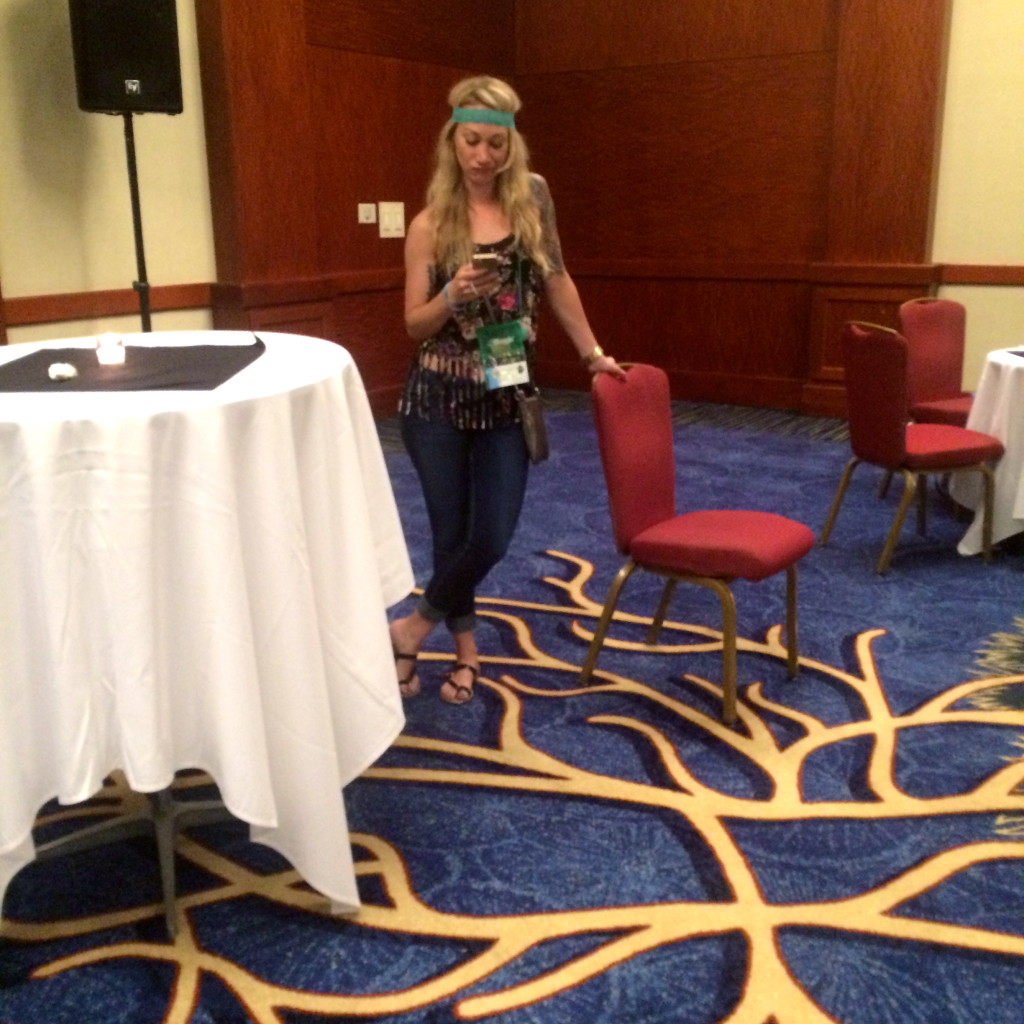 😉
No, really she played along and was by my side. She even did my hair for me that night so we could hit the nightlife!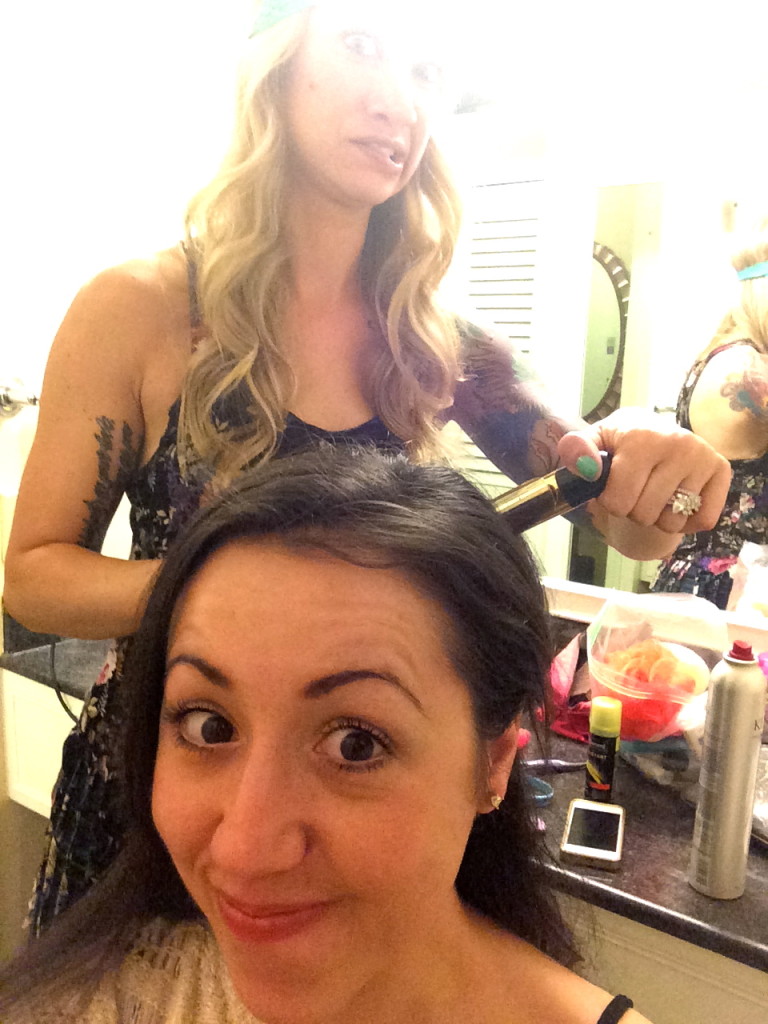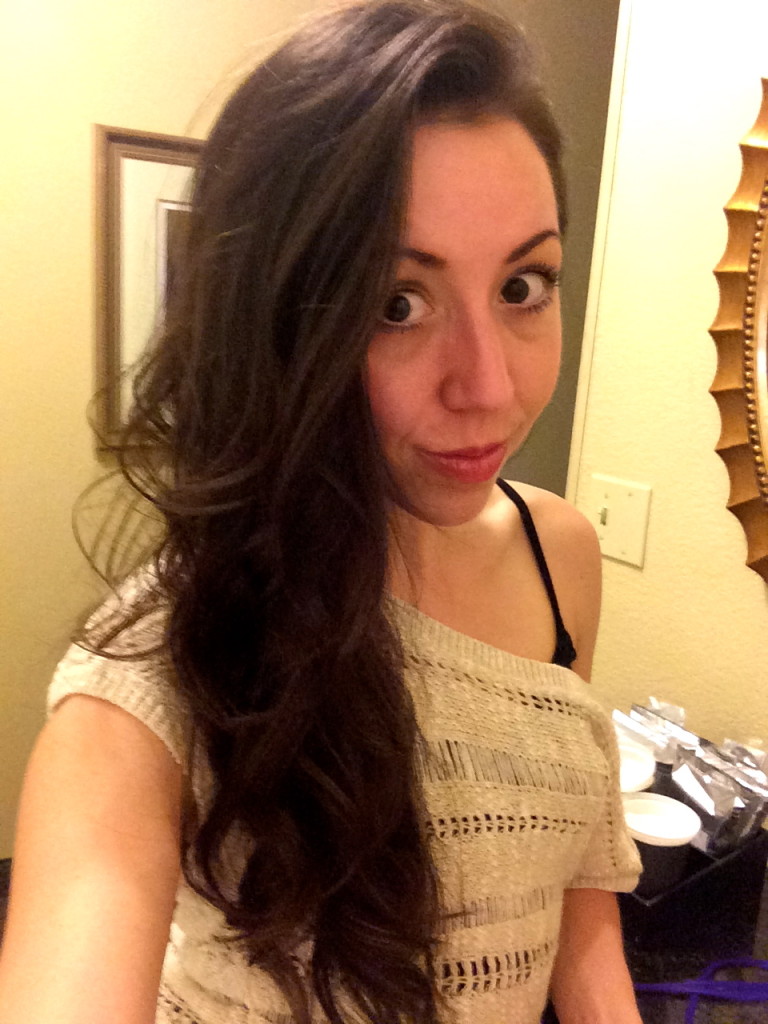 Our favorite place ended up being a little bar/dance club called the Tree House. There was a really cool DJ and fun people. Mary broke me out of my shell for sure.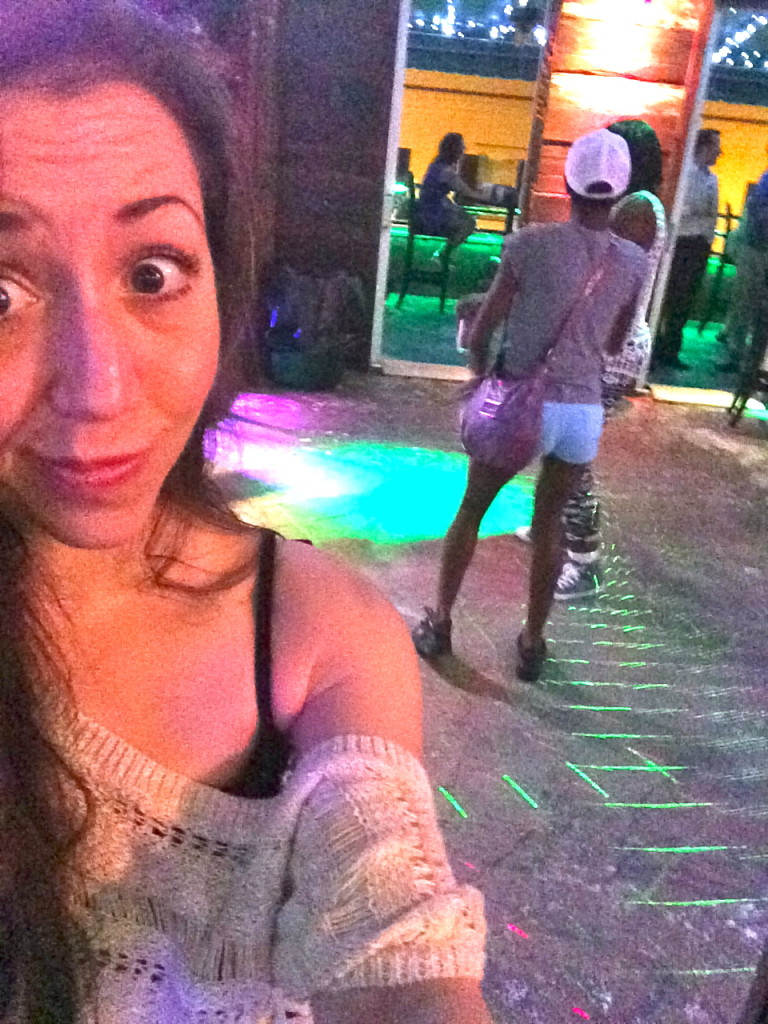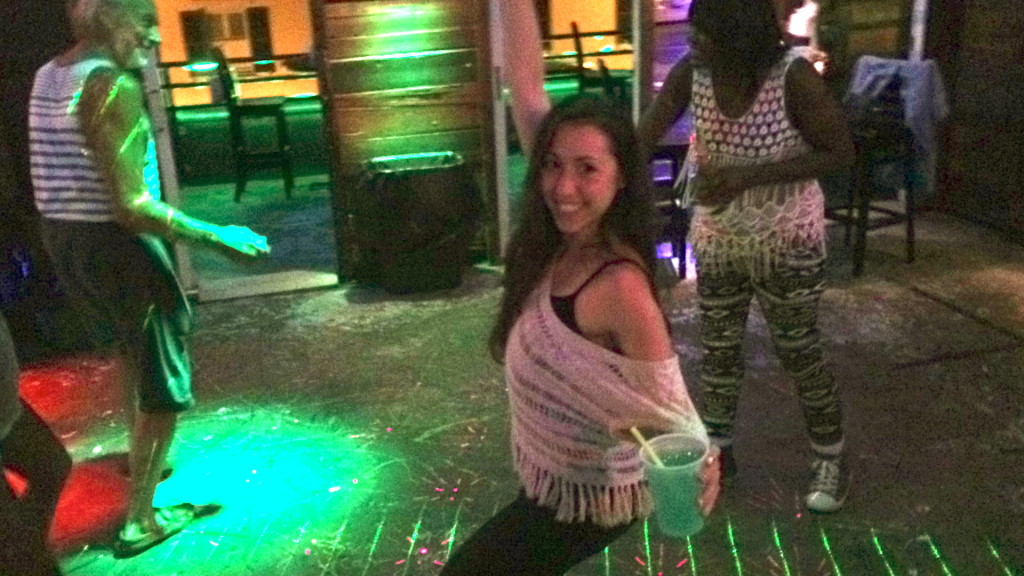 Bikini girl curtsy
Later on in the evening we were desperate for a late night snack. Enter the magical candy store…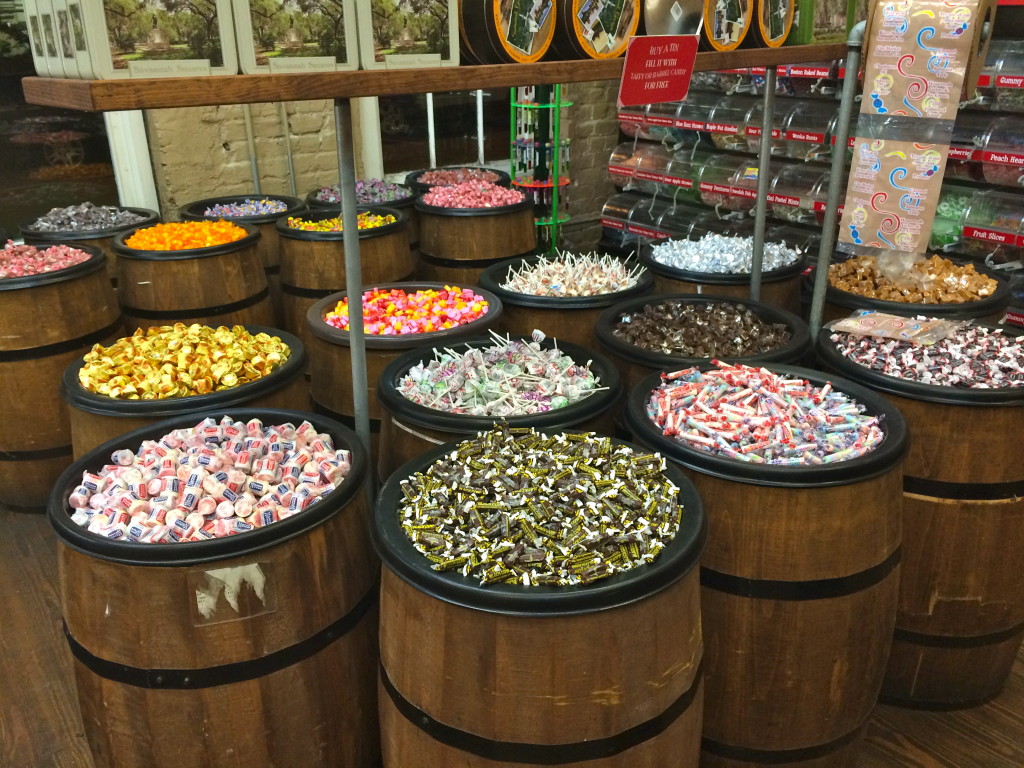 Both of us got a white chocolate covered Rice Krispies treat.. and then we woke up with diabetes 😉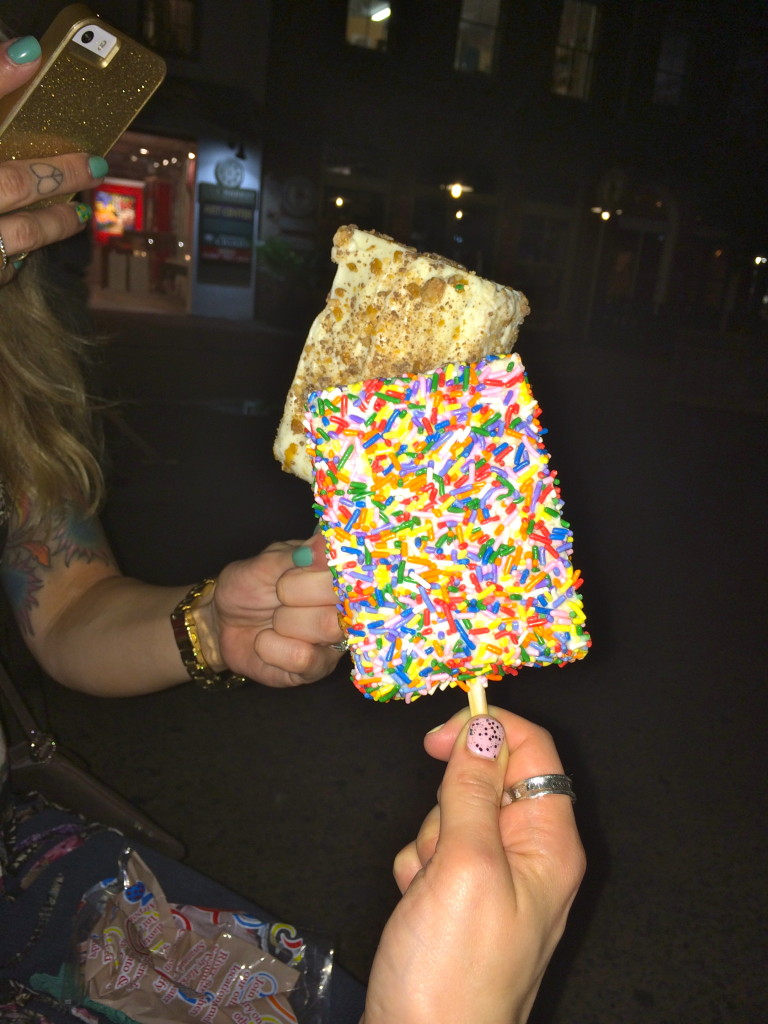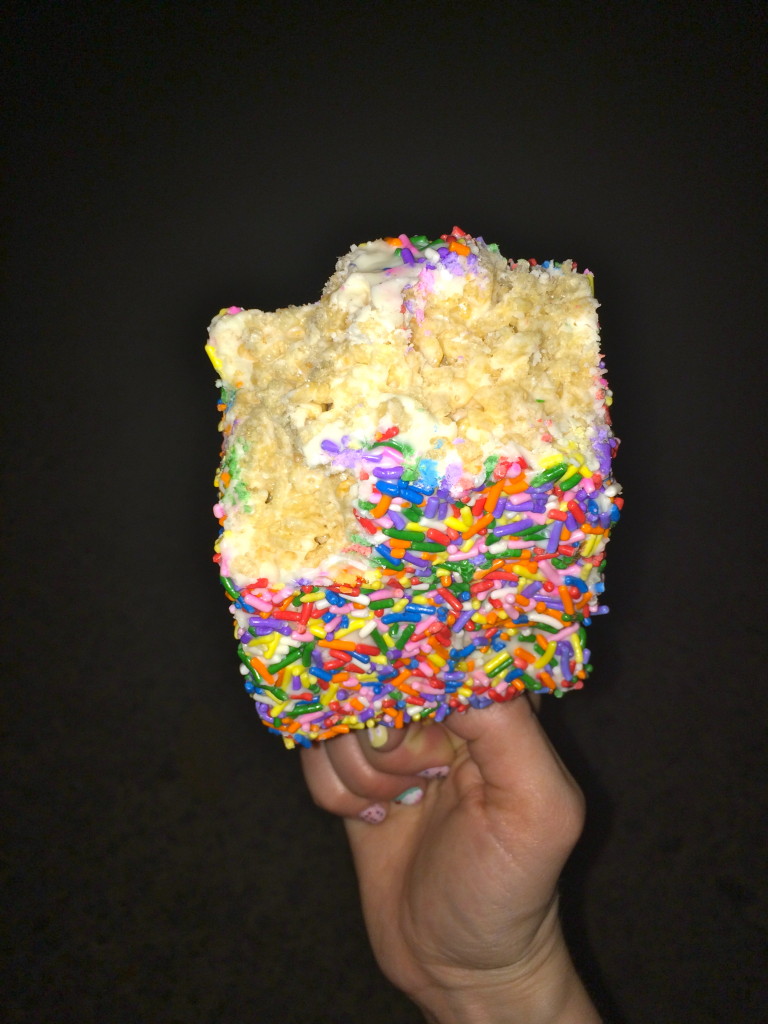 Seriously though, I woke up feeling pretty sick. My body was not used to that kind of stuff. I had to skip morning bootcamp 🙁
But overall an incredible first day. Stay tuned tomorrow for more adventures from FitBloggin!
XOXO With a Cherry On Top,
-Minnie
PS. If you missed my announcement yesterday, my E-Book has been released! If you are having trouble opening it, please Email Me