Skinny Minnie Moves- FOR REAL
Hi Friends! Publishing this baby before I disconnect for the day, because it is THE day. No,not contest day (wow I'm so far from that!), but Skinny Minnie is MOVING!
When I got up yesterday I had coffee and went to the new building to sign my lease and walk in my new place. It was a gorgeous day in Maryland yesterday, sun shining, warm weather, so when I walked in the sunlight was beaming in, making everything sparkly and shiny! Just how I love things 🙂 Then to my surprise this gift was waiting for me!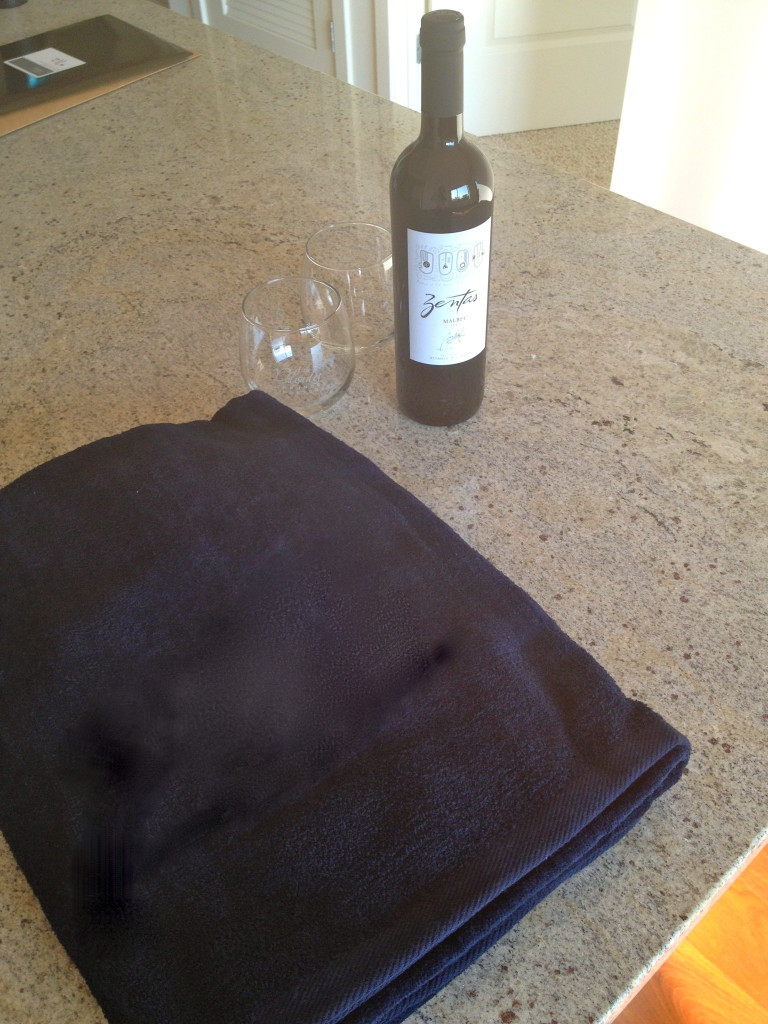 I also took my first SELFIE in my new place!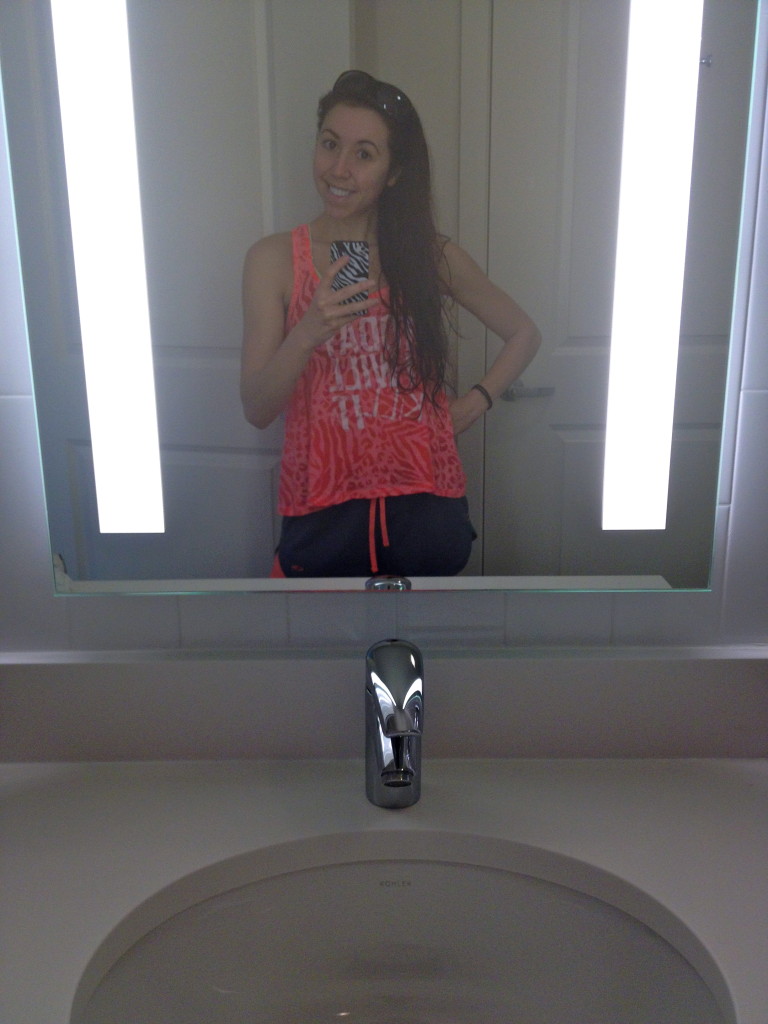 After signing I came back to my old apartment and ate breakfast! Meal #1
I loaded up Miss Buffay and we hit G-Mama and Pop Pops early so I could come back home and pack! It took me so long and as I type this I still have a few more things that I need to pack up, but it's all pretty much ready to go 🙂
I did take a few breaks along the way to stop and eat my meals!
I also made sure my meals for the next two days were completely prepped and everything in tupperware so all I had to do was grab and go and not wash a dish while I'm still in my old place.
By the time 5pm hit I was going stir crazy and needed to get out! I hit the gym for JUST an hour to relieve some stress and boy did it help. I did 45 minutes of cardio (treadmill and spin bike), followed by 2 bicep exercises only. I didn't have much time so I just threw in a little bonus pump 😉
I went back to pick up my girl (THANKS MOM AND DAD!) and we hit the road. I heard she wasn't exactly an angel, so I'm super appreciative 🙂
The remainder of my night was getting together last minute things, taping things up and taking a few deep breaths!
I want to finish my blog with a little glimpse into the past….
——————————-
As I look back at my time in my apartment, I hit many milestones here! It was the first place Phoebe and I lived, first time mother to a fluff ball.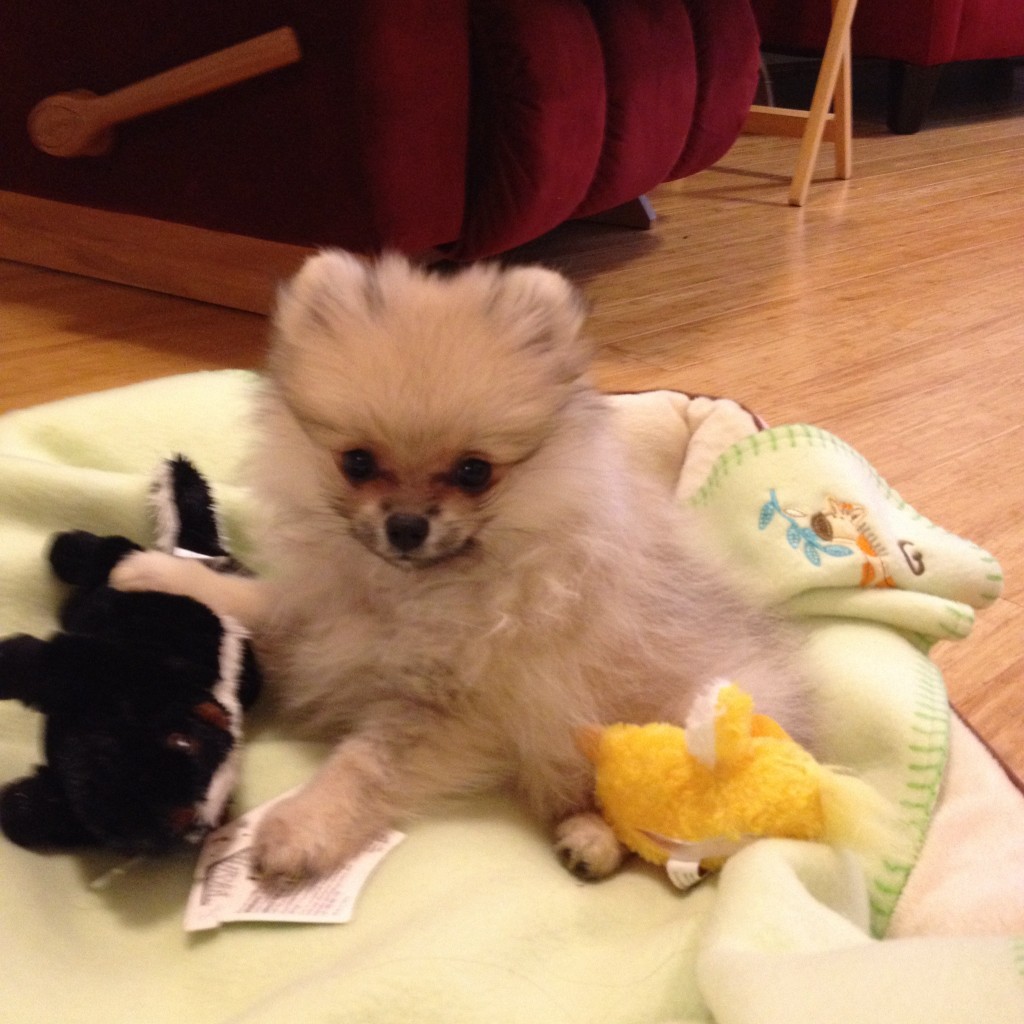 She would sleep here against my shoes and bookshelf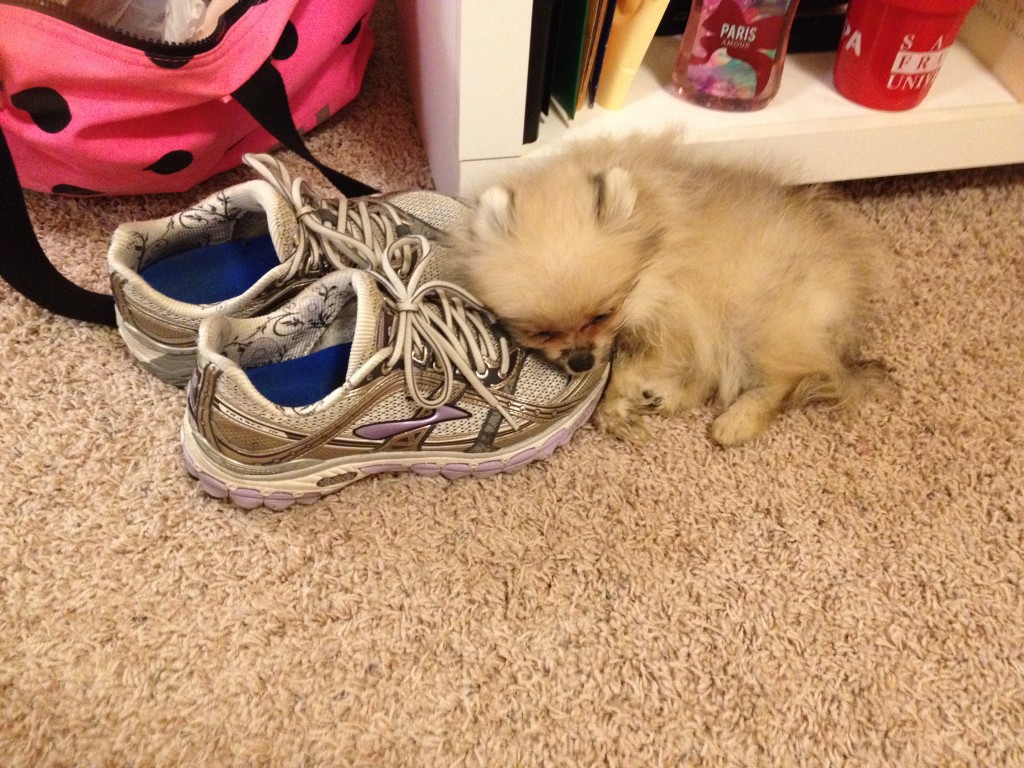 And sitting next to the recliner, you can barely make her out she's so tiny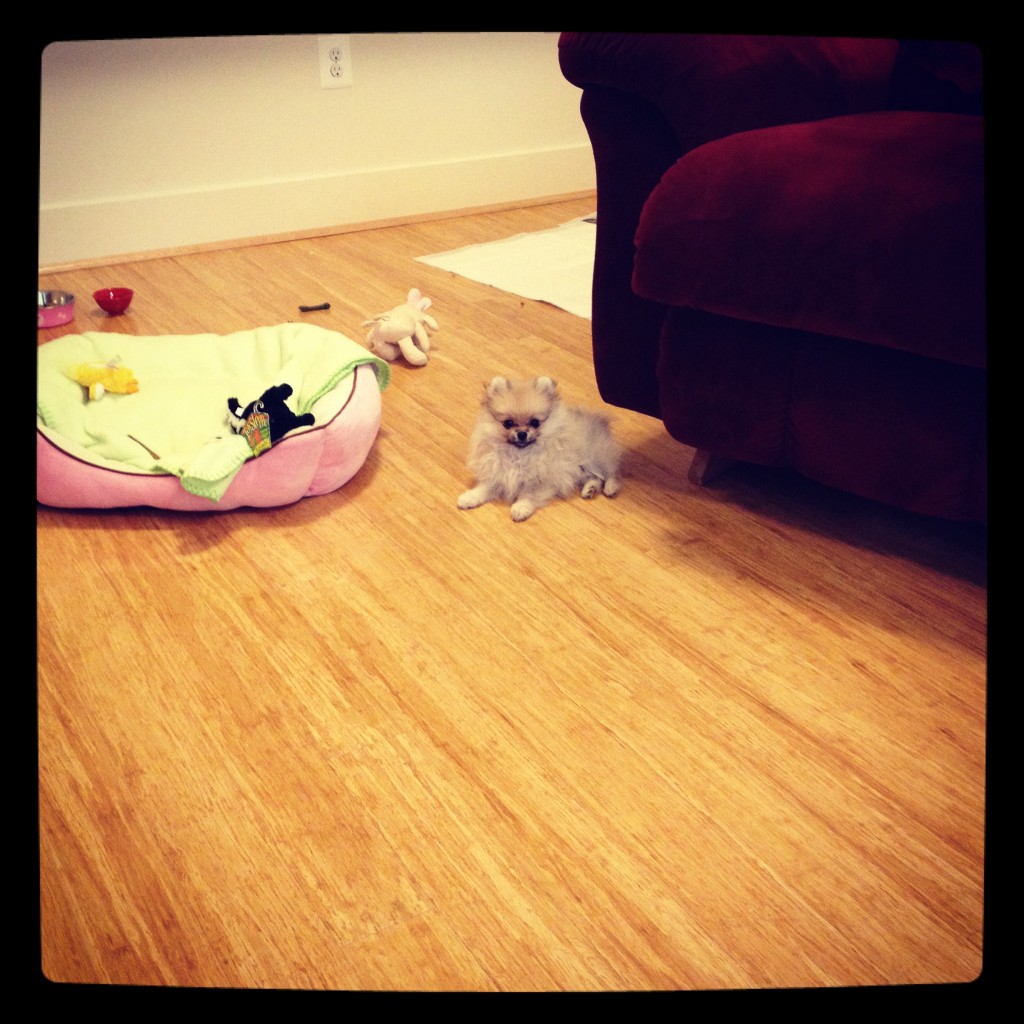 And let's not forget the time I lost her and PANICKED, screaming and crying because I couldn't find her.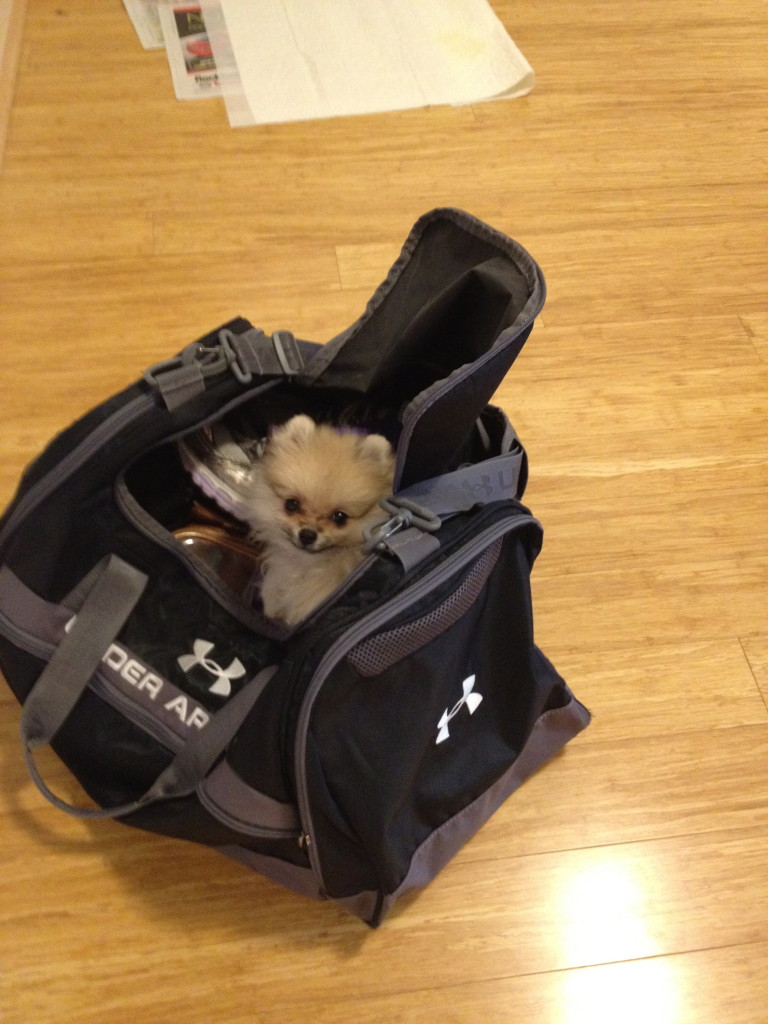 This apartment was also where I started my blog! This blog has brought me so much joy and in this kitchen is where I really learned how to cook. I've changed so much since living here.
And where the FLUFF was discovered! Changed my life.
I've had some great times here, and wonderful memories but it's time to move on. Change is good. If we never changed, I wouldn't have had all the things above! And I am very grateful for Phoebe, my blog, and my fluffs 😉
So I say goodbye to my first big girl fancy apartment as a PA, and welcome a new beautiful home with more memories to come 🙂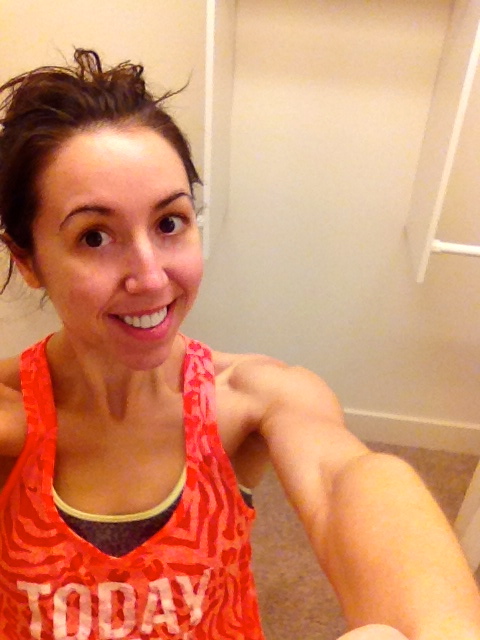 I'm hoping to have my internet all good to go later so hopefully I will have a quick update tomorrow for you guys 🙂
XOXO With a Cherry On Top,
-Minnie