Sleepy Sunday
Monday Monday…
Wow did I have the Sunday blues yesterday, so did my niece Bella. We were in the same boat. Last night I sent a random text to my friend Alexis after I woke up from a nap that said if someone offered to cut off your pinky and in return you would never have to work again and be financially okay would you do it? Without skipping a beat she said "yes take both of them". I laughed and told her you realize you just offered up both and I only said one?
I often wake up with the most random thoughts, and yes my answer would've been take my pinky. Oh and not afraid to admit I woke up super late and then still took a long nap later on. My body is just prepping for the lack of sleep I will get through out the week!
Anyway after waking up and answering emails, I changed for the gym. It was a bicep day. I started with a 15 minute elliptical warmup then hit those arms!
Bicep curls, 30 lb bar, 10 reps x 4 sets
Alternating uppercuts, 15 lb kettles, 20 reps x 4 sets
Forearm raises, 30 lb bar, 12 reps x 4 sets
Side bicep curls, 12-15 lb kettles, 10-12 reps x 4 sets
Pushups, 10 reps x 2 sets
Battle ropes up and down (the long ropes in the pic above), 15 reps x 4 sets
Side bicep pulses using a thick resistance band, 10 reps x 4 sets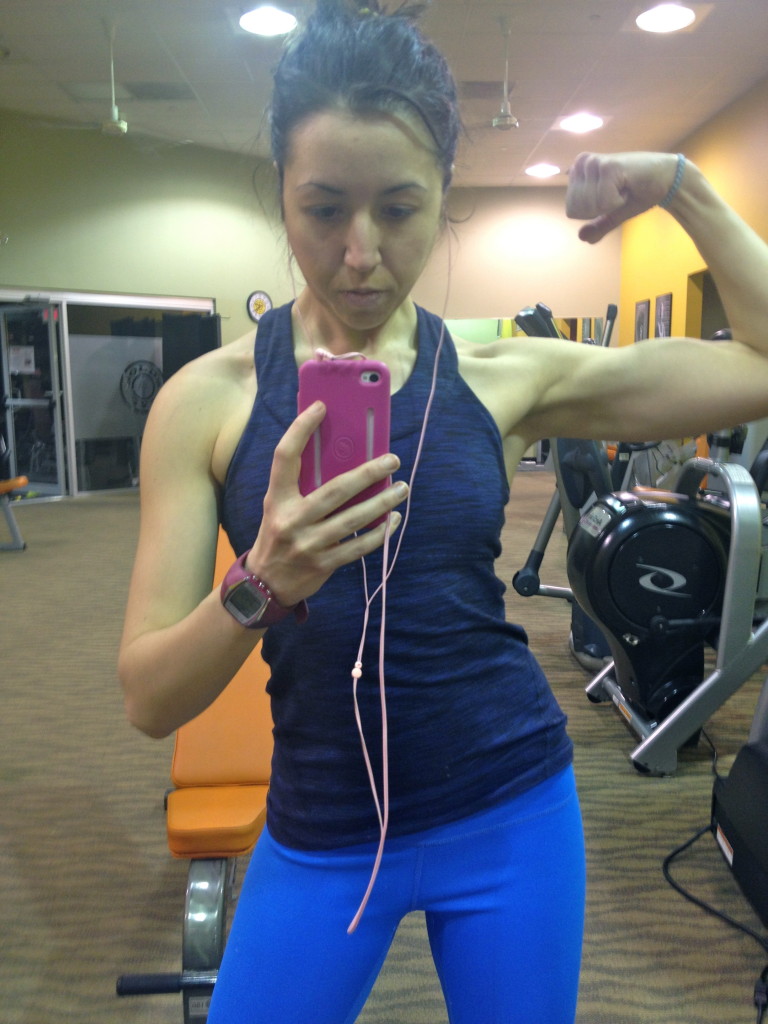 I also did 45 minutes of a spin session and some stretching. My right hamstring was super tight for some reason. Ouch!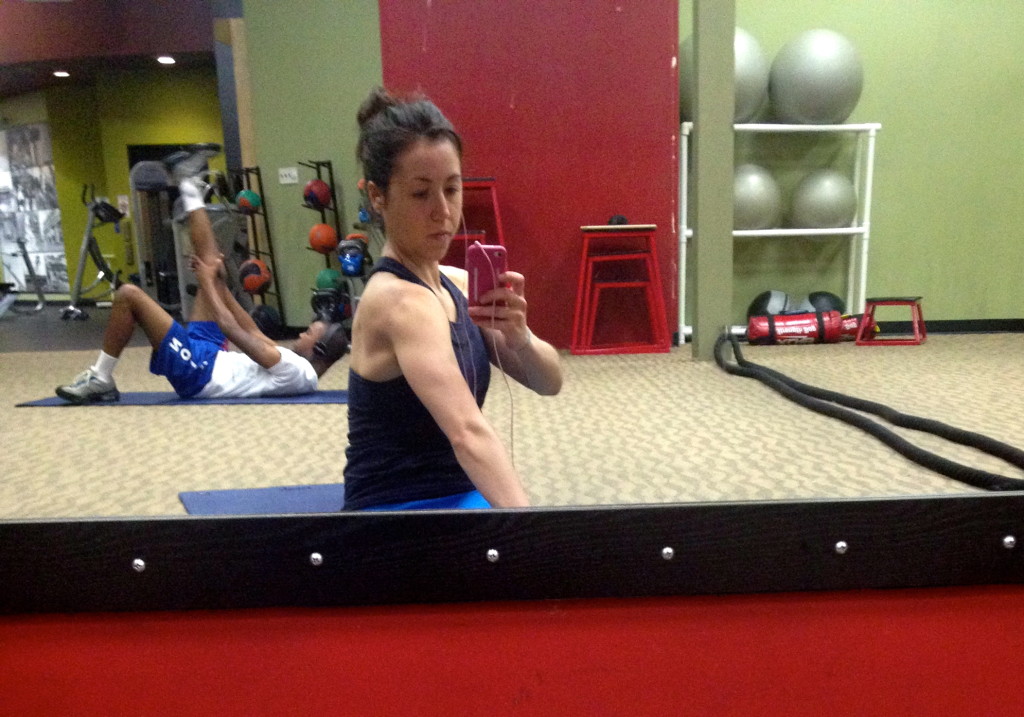 I never realize how much muscle I've put on until I look back at these!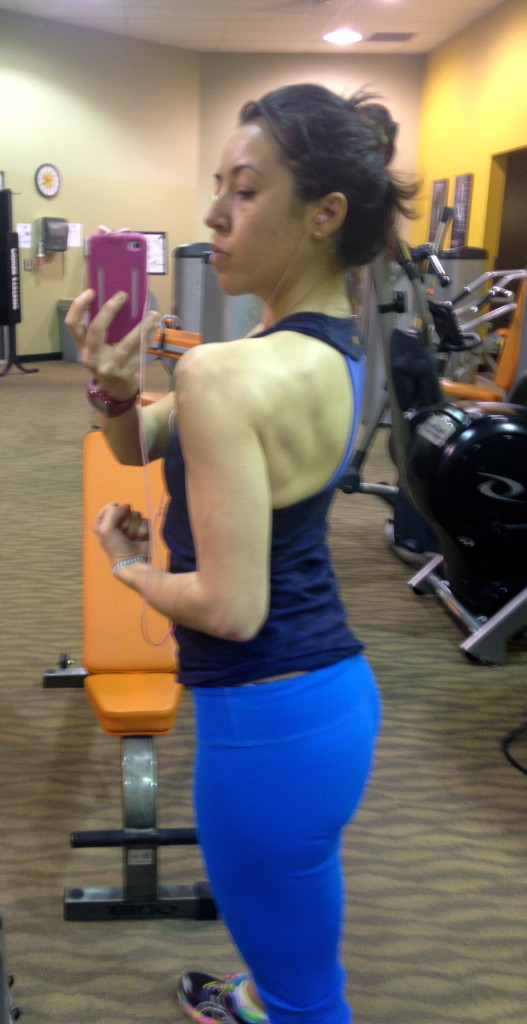 Definitely proud of the places I have taken my body. I've changed so much!  Strong is beautiful 🙂
Back at home I meal prepped for the week. I made a new roasted cauliflower dish that is sweet and spicy! Recipe coming soon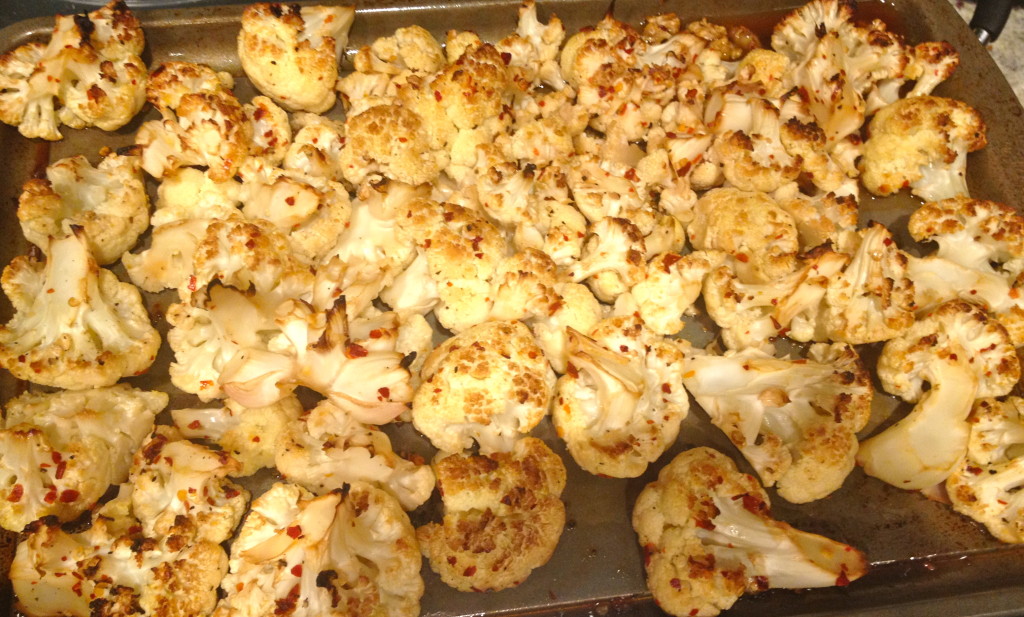 The night before I also had to use up some ground bison I had in the fridge. Then on my countertop I saw a huge bag of apples that needed to be used. I started thinking… and said hmmm I will try, but not sure how it'll work. I threw it in a crockpot with a few other ingredients and said a little prayer. I was very surprised to find out it's absolutely delicious. So that recipe will also be featured this week. I used it for my protein for lunches.
The ground bison with apples is the brown stuff, I also have my cauliflower dish, spaghetti squash, and smoked chicken breast thanks to my Dad!
I still have a lot of apples to use, so apple jam will probably be in my future as well.
Later on, I received a text from DiPeppe (BFF) saying their dog adoption is now official! So welcome to the family Luna Bellybutton Honey Squeakelson Wright! The name… I know 😉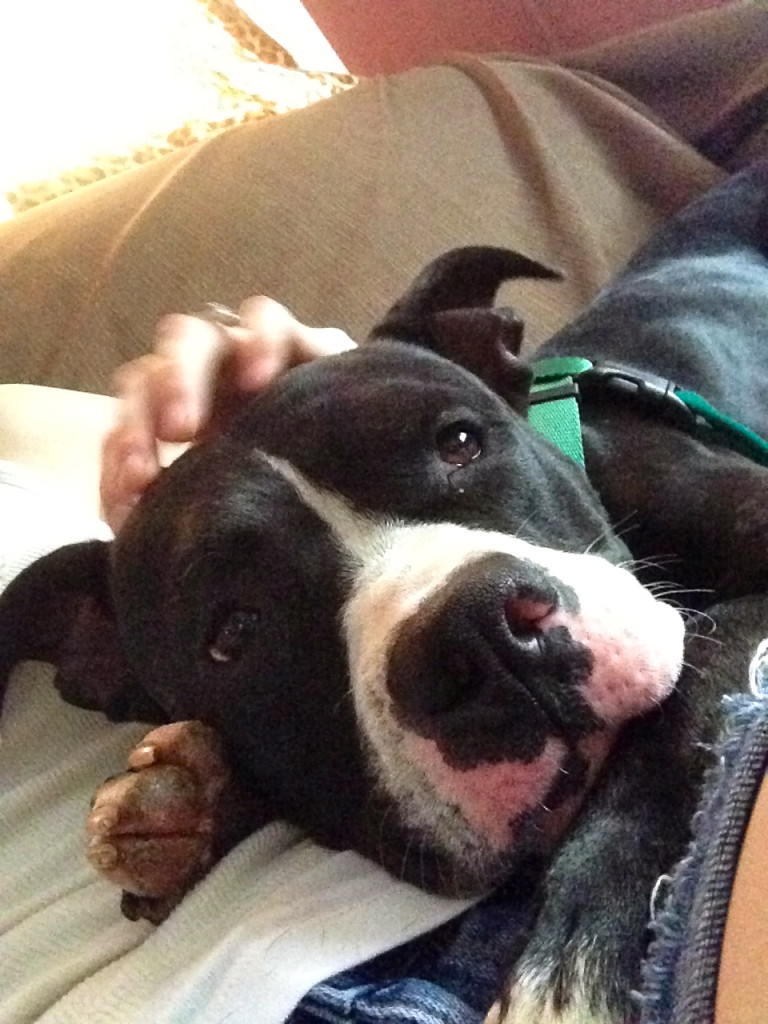 I know she will bring them as much joy as my Phoebe brings me! Speaking of Phoebe, I just looked over and she's passed out on the kitchen floor, weird. She never lays in random spots like that! Always under the couch or snuggled near me. Uh oh… I made eye contact and here she comes… 🙂 My baby is calling me!
Have a good Monday
XOXO With a Cherry On Top,
-Minnie