Slow Roasted Potatoes
Now that I stepped away from weighing all my food, I started eating all the healthy things I like without worrying about the calories. I'm stepping away from sugar/fat free this and that and just enjoying wholesome foods instead.
The other day Tony bought these adorable mini potatoes from BJs Wholesale, a mix of red and yellow. I saw them in the cabinet and thought oh I bet these would be delicious roasted! Turns out I was right 😉
These are so easy to make, you just have to be super patient to get them golden brown!
Here's what you'll need: 
1 1/2 Pound of small potatoes
2 Tablespoons extra virgin olive oil
1/2 teaspoon garlic powder
1/2 teaspoon oregano
1/4 teaspoon pepper
1/4 teaspoon onion powder
Himalayan pink salt -I'm a little heavy handed 😉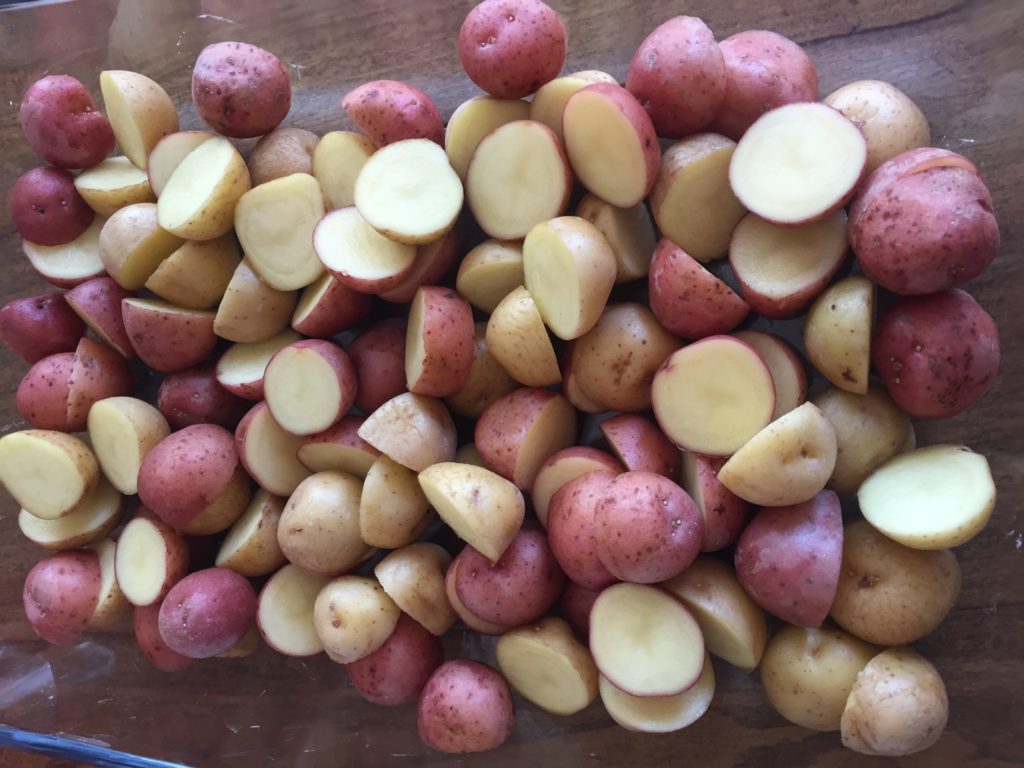 Wash/scrub the potatoes. Then slice these little beauties in half and place in any oven safe dish (I used Pyrex).
Pour the olive oil over the potatoes and give them a toss, then all the spices, toss again.
In the oven they go- 400 degrees Fahrenheit for 1 hour. You could do higher and less time, but I was not confident with my oven so I went for a longer roast. I DID toss them once to prevent any sticking.
They come out beautiful and golden brown.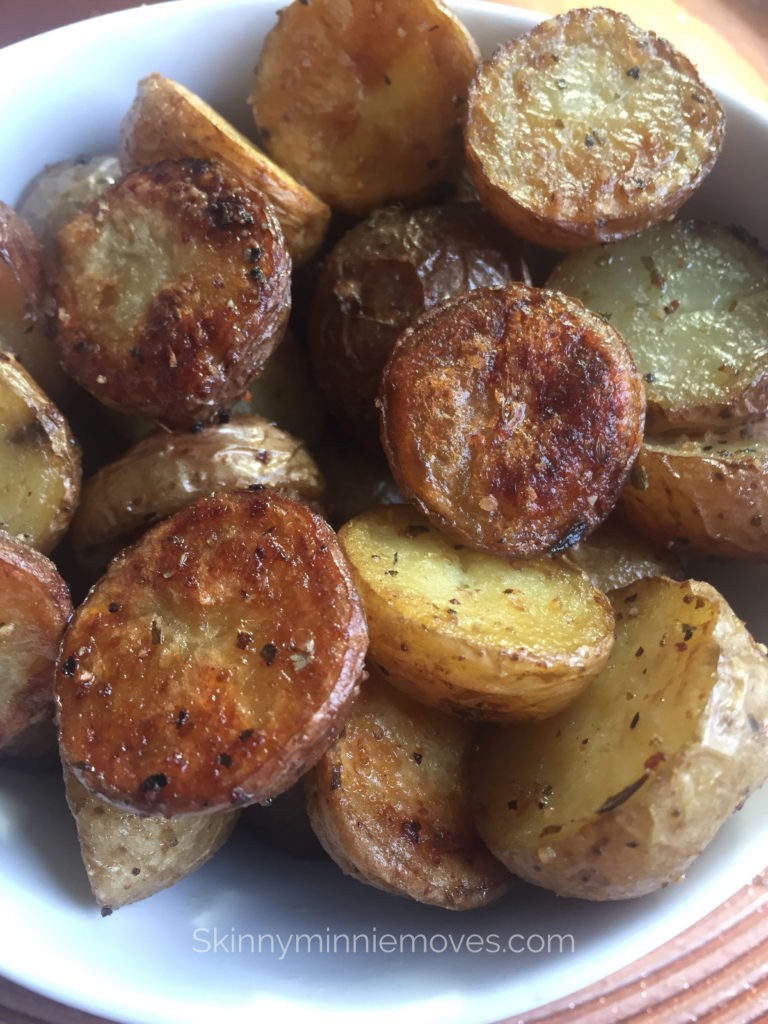 All natural and good for you! I paired mine with a filet and broccoli. Delicious 🙂
I hope you enjoy these. The healthier version of the fry 😀
XOXO,
Katie