Thank You and More
Hi everyone.
First of all I want to say thank you, from the bottom of my heart, a million times over. I NEVER expected the response I received from yesterdays blog. I am extremely humbled that I have so many great readers, friends, and family members who have all supported my decision. It was easy to write since it came from the heart, but it was not easy to publish. I can promise you I am not giving up the fit girl lifestyle, but I am learning how to incorporate it into an every day life!
Speaking of every day life, this weekend Tony and I attempted the Orioles game with his family.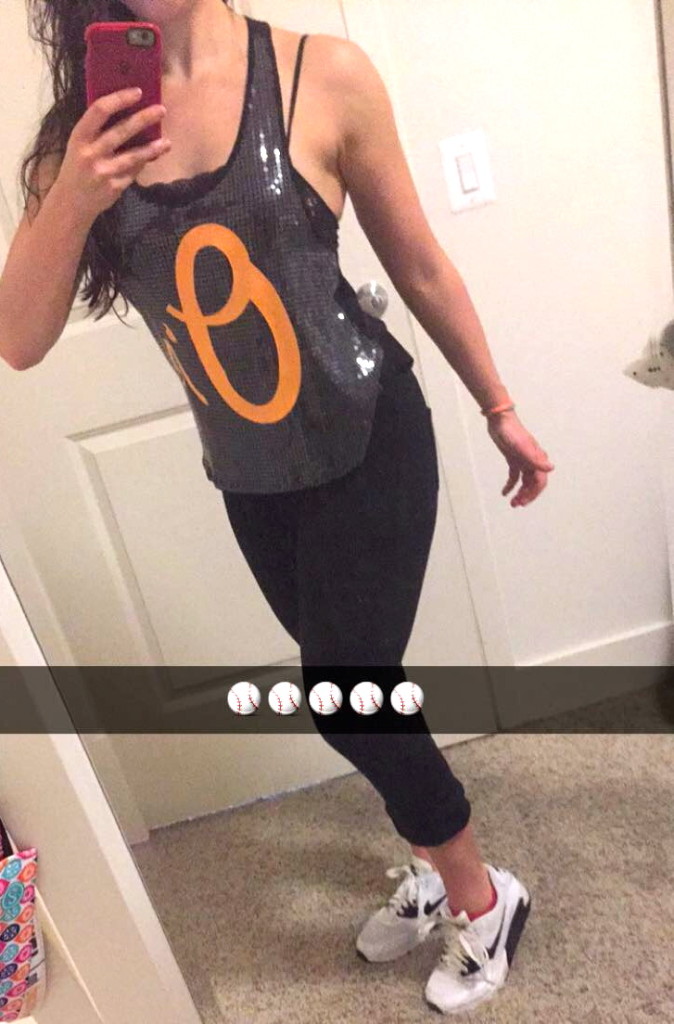 I looked the part, but after a 3 hour delay because of rain, it looked like baseball was nowhere in sight.
We decided to leave and go to an early dinner, even though the game did end up starting. We may not have enjoyed baseball, but I still always have fun with my guy by my side!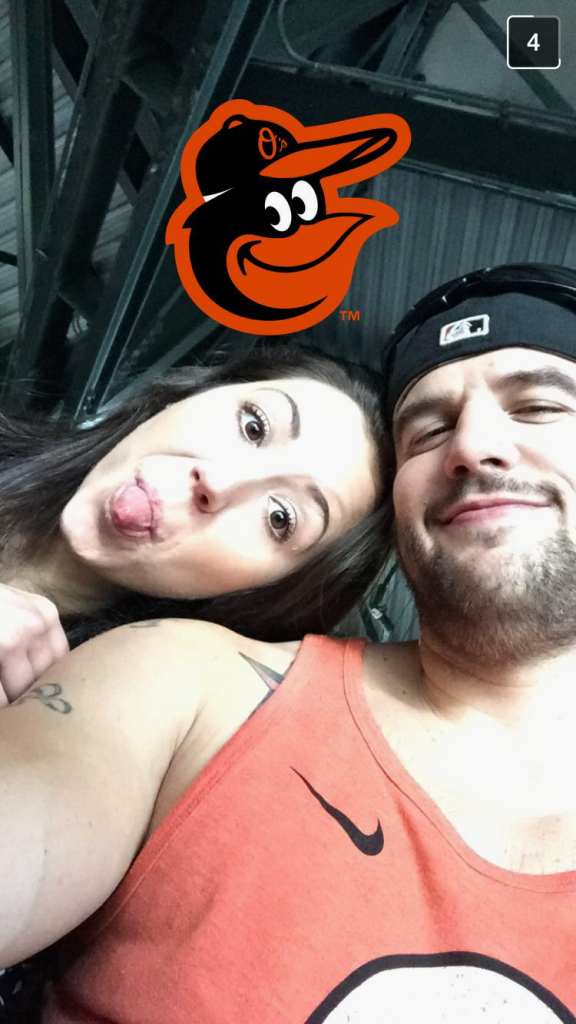 Our dinner was what I am referring to as the "Katie restaurant". This place called XS in Baltimore had EVERYTHING I LOVE. Sushi, all day breakfast, grilled cheese and paninis, not to mention a huge dessert case that had sprinkled donuts, macarons, and white cake. Where has this place been all my life!?
The decor was super hipster with 3-4 levels of seating. Tony and I settled for the third floor at a cute little table.
We ordered sushi and it was hands down the best we've ever had, and we've been a lot of places! The rolls were super original, so fresh, and well executed. Look how beautiful!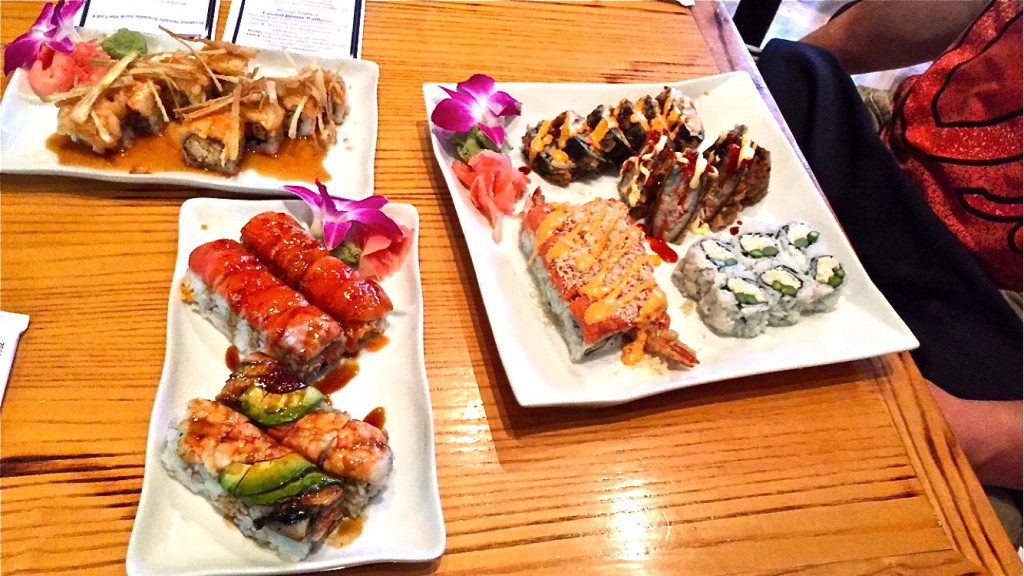 This one was my favorite. It was the special and was made of lobster tempura, scallops, a spicy garlic sauce, and leeks on top. Very different, but incredible.
Tony is a volcano roll kinda man. I love how they shaped it like a volcano!
We weren't shy on dessert. Including this doughnut that tasted like a heavenly piece of cake with a honey glaze that dreams are made of, topped with my favorite sprinkles of course!
Since we split it, we headed to an ice cream shop down by my parents. While I was on prep I spotted the cake batter ice cream. This place hand makes the ice cream in the back and the cake batter is not your average ice cream. It's mixed with REAL vanilla frosting, chunks of yellow cake, and sprinkles. Who could say no?
We went to town 😉
Worth every calorie.
I didn't spend 2 hours on the step mill the next day. I went about my normal cardio. Enjoying food now should not equate to punishment the next day. I'm finally learning that balance. Yes, I do think "I probably over did it", but I did enjoy it! I don't eat that way every day of the week so having these times here and there are MENTALLY healthy.
Today I hit the gym for my normal cardio and a chest/arm day combination. Due to my work schedule, I have been combining things and super setting a lot of my exercises to make it all fit. For those of you unfamiliar with super setting, it's when you perform exercises back to back without breaks. For instance a set of bicep curls, followed by a tricep exercise. You can do a small rest after the two, then directly back to the biceps until you finish all your sets. It will take you half the time and you usually end up burning MORE since you are constantly moving.
Just a tip for those of you in a time crunch. I know it helps me out a lot on those nights I'm in the gym at 9pm!
Have a great Tuesday and keep smiling 🙂
XOXO With a Cherry On Top,
-Minnie