Tons of Love
Hi guys! It's Wednesday. Yay half way through the week.
First of all I have to say THANK YOU to all of you that sent me messages, comments, and e-mails about yesterday's blog. I really decided to do that post on a whim and certainly didn't think I would get so much positive feedback about it! I'm so happy I can inspire you guys to keep going and work hard to achieve your goals. It's the main reason I started this blog. I know I have shown plenty of before and afters, but it felt good to show the "in between" moments. 🙂
It also made me realize there are so many of us in the same position, yet we always think we are "in it alone".
So yesterday morning at work I stayed busy. Nothing too exciting, but the new round of interns have discovered my blog. I am perfectly fine with sharing my life online (obviously), but for some reason when it's people I know it feels super weird! It's almost like I am embarrassed, and I certainly shouldn't be. I guess because I have pictures of myself in sports bras and things, and I don't want them thinking of me anyway but in scrubs 🙂
I was dead by the time 2:30 rolled around, so by 4:30 I rolled out of there and raced home.  I had only slept 2 hours the night before (when will I ever learn), so that is a total of 3 hours and 30 minutes in 2 days. Not healthy guys. I always say stay healthy and I'm not following my own rules! And unfortunately my body is being affected by this. When you do not get proper sleep, the cortisol levels in your body increase. This is known as the body's fight or flight response. Have you ever seen those commercials that link cortisol to belly fat? Well it's true. Basically it puts the body in a "stress state" and you can gain weight because of it. Also, normally we eat when we are stressed, which also doesn't help the situation! I've definitely seen some changes in my body this past week that I DO NOT LIKE AT ALL! I haven't been eating anything super crazy or had extreme cheats. I just need to chill out, get some rest, and hydrate myself! I feel "fluffier" than normal.
Well speaking of cheats… I did buy this the other day because I simply couldn't help myself. I only allow a little here and there because it is downright dangerous! The chocolate is not as good as the white chocolate, I gave the chocolate away to my BFF DiPeppe. The white chocolate is oh so smooth and luscious. Heaven in a jar.
I also had a weird craving for pancakes! Instead of having heavy breakfast carbs for dinner I decided on a banana and then dipped it in a little sugar free maple syrup. Definitely satisfied my craving. Try this!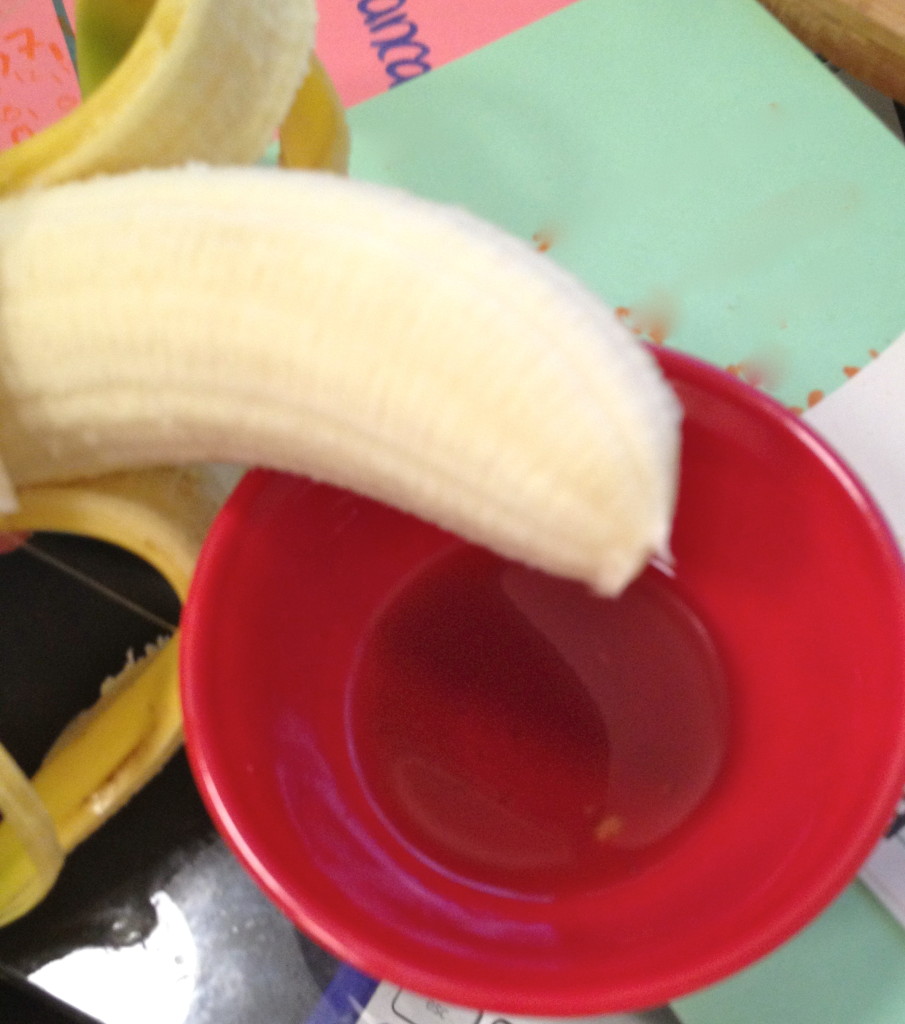 Dinner was a bit of a weird combination, I wanted marinara sauce, but I didn't want noodles. I also wanted roasted cauliflower, but I wanted to dip it in something like ketchup. Instead, I put the two together and threw some turkey meat underneath for my protein since I had so much from a batch I cooked the other night. Looks and sounds odd I know, but it was really good 🙂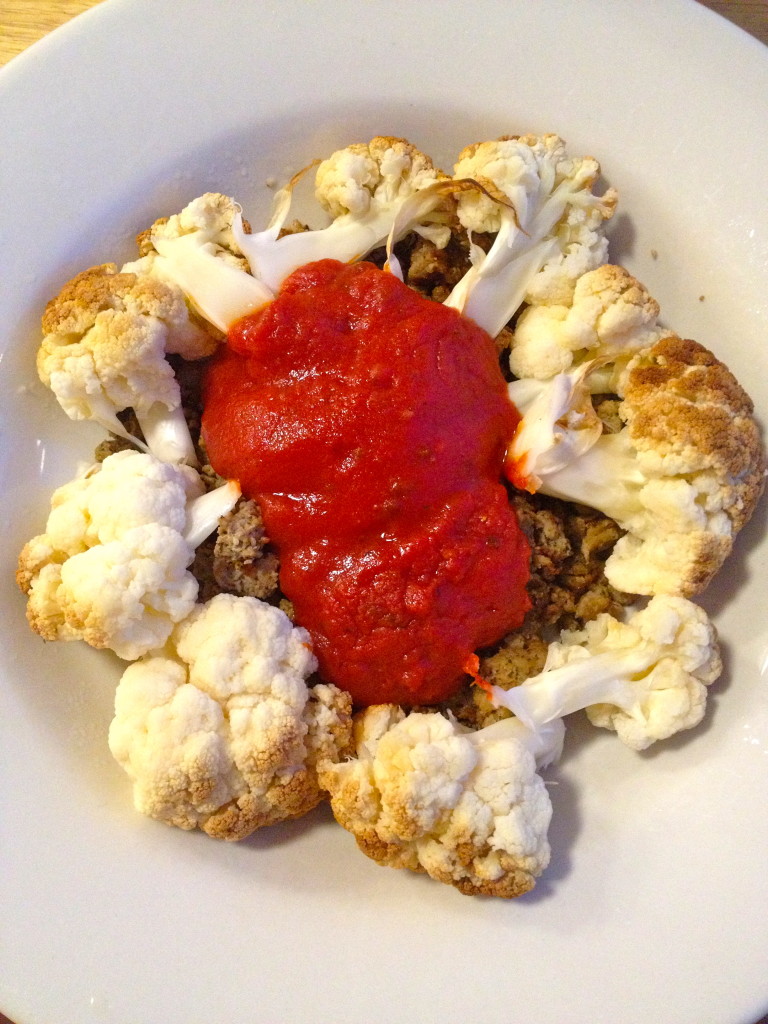 I
————————–
Sorry today's blog is a little on the shorter side. I'm trying to get in bed at a reasonable hour.
In the meantime, check out one of my all time favorite blogs I've been following for years. KathEatsRealFood. Kath is a registered dietician and shows you that you can eat REAL food and maintain a healthy lifestyle. At one point last year I was convinced I was moving to her hometown, I was going to be her neighbor, and we would become best friends. She's one of my biggest "blogspirations". She also has a bakery that she runs with her hubby and I constantly drool over the homemade breads! Plus her little family is oh so adorable. Picture perfect.
Today I plan on smashing quads and calves. A leg day is seriously needed right about now!
XOXO With a Cherry On Top,
-Minnie