Change Takes Time
Good Morning Bloggies 🙂
Yesterday was a fun day at work. I was finally back in the OR after a few weeks of hectic floor work. Felt good to have the scalpel in my hand again!
Before heading into my case I pounded some beautiful Green Goddess Juice. I did get quite a few stares in the office and I was WAITING for someone to say oh goodness what the heck is that weirdo drinking now… liquid grass? It is so green! But no one asked, fail.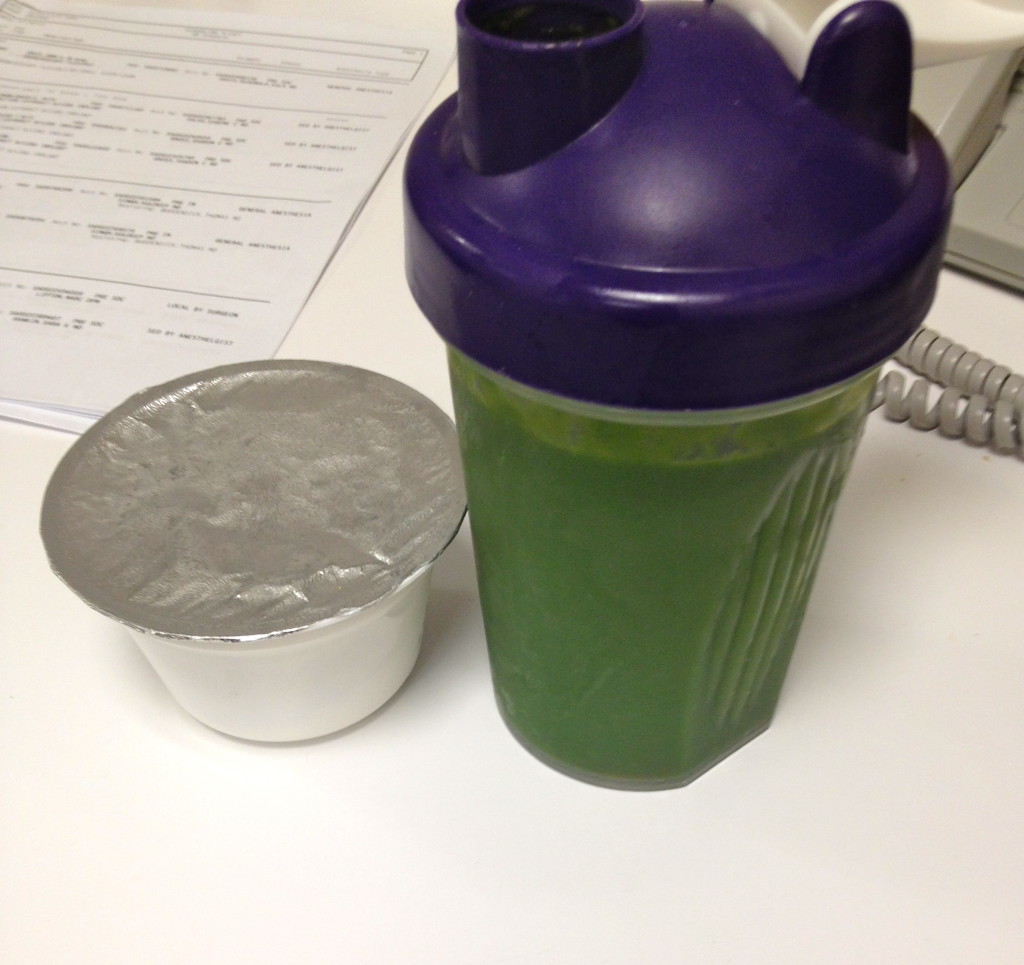 Gotta say, this one was right up there with the ORIGINAL. I made a huge batch of it Sunday night and put it in blender bottles for the week, but I wasn't expecting it to stay smoothie like. I thought it would melt into regular juice. The honey dew gave it a thicker consistency, and made it juicy and sweet. I definitely recommend juicing with honey dew, it's delicious!
After my case was over, it was already time for lunch and Minnie's tummy was a growlin'. I threw that extra bison steak on top of a salad with balsamic vinaigrette I make at home (easy: EVOO, balsamic vinegar, little pepper).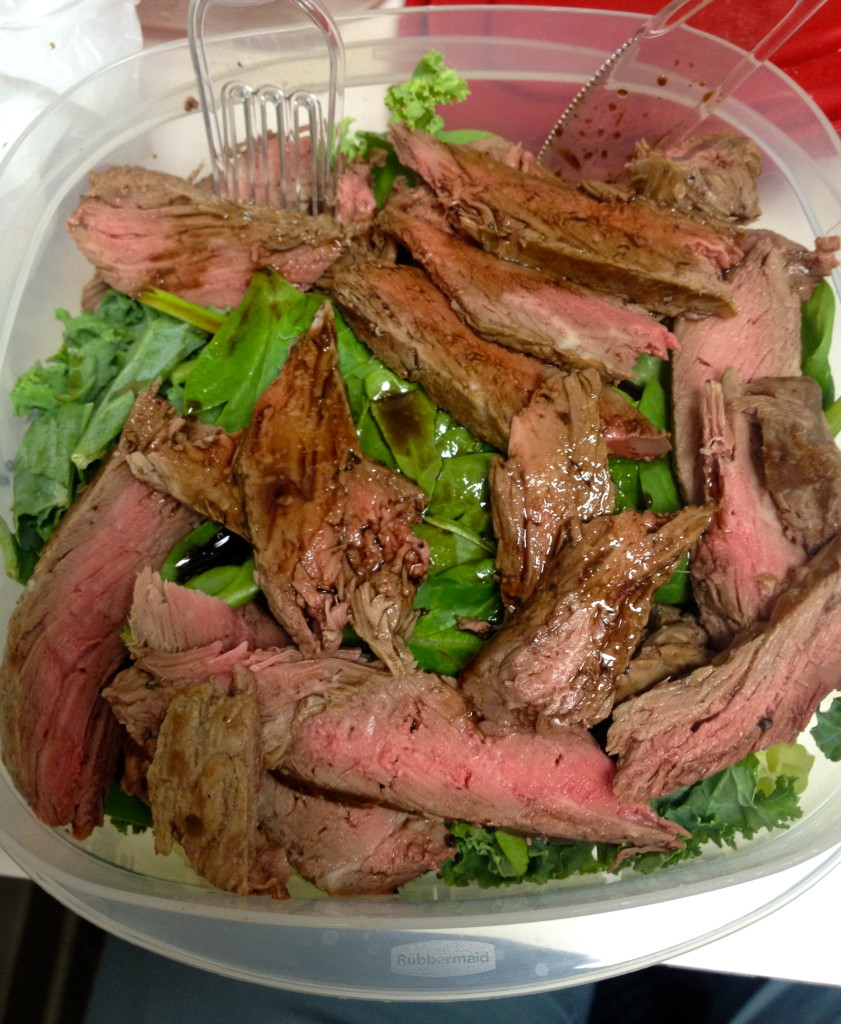 I was also in need of a re-fuel, so I had my dose of carbs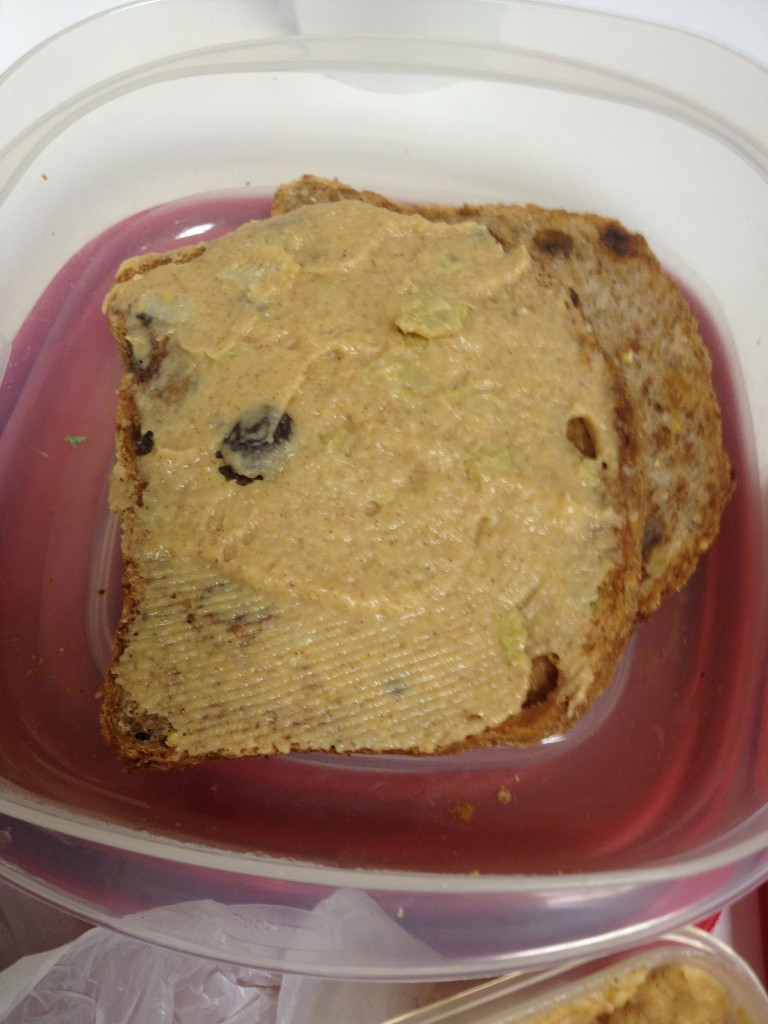 The afternoon came and went, and at home I plopped my little bum in front of my computer to work on blog related business.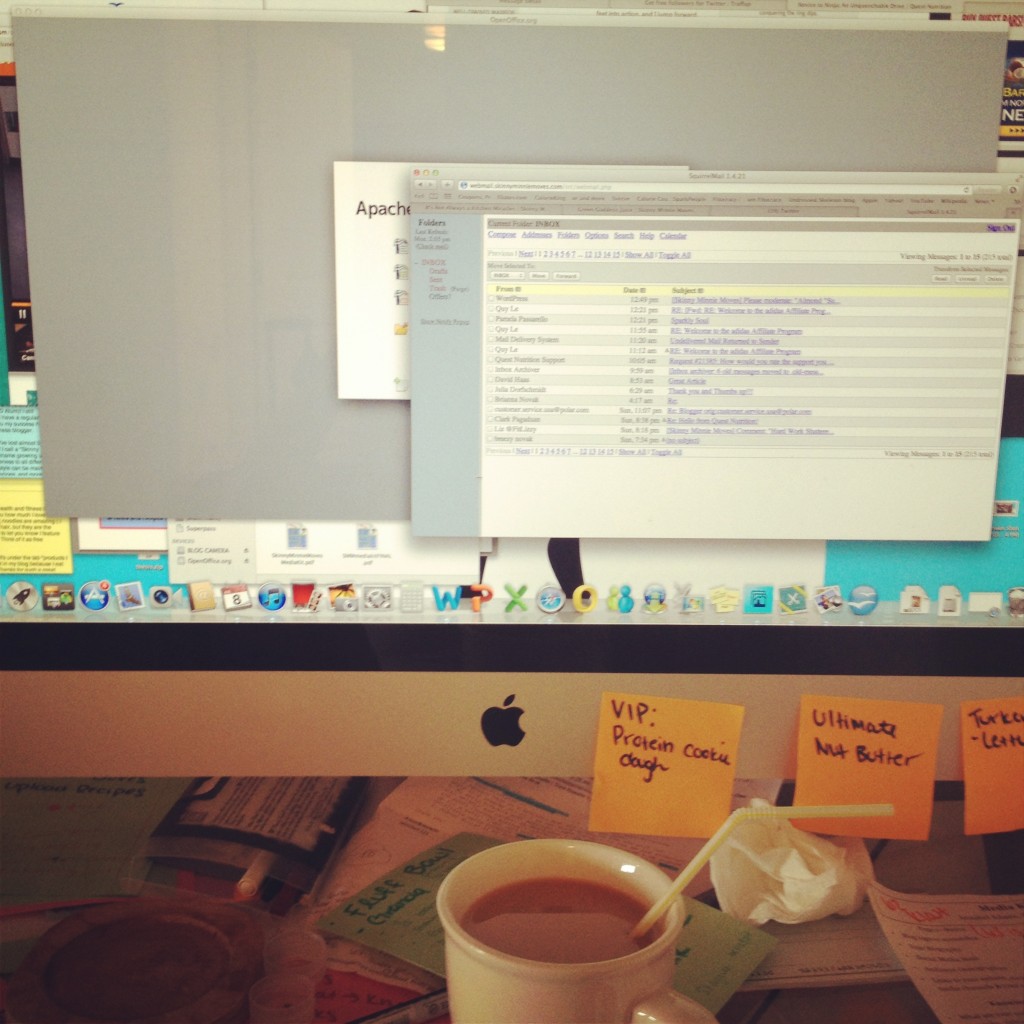 Yes, it was 5:30pm and I was drinking coffee. Sunday night I probably slept 90 minutes total. I stayed up way later than I should have, then tossed and turned. I'm going to pay for this coffee business today because as I type this at 10pm my eyes physically will not shut, that's how awake I am. It's as if I had a big cup of tinker tea… (takers? anyone? Okay, just me that watches horrible reality television, sorry).
Since my day was not super interesting I thought I would share with you some of my "journey pictures". As you guys know, I am a big advocate of change taking time. It would be wonderful if we could wake up and lose that extra 20 pounds we want to get rid of, but it does not work that way. To see change you have to stay determined and keep going.
For me to get to this point:
It took a good year to year and a half.
In January of 2012, I initially started losing the weight from PA school. I was unhappy with my shape and had been up and down in my weight since high school. This was probably one of my higher points:

As you can see, my arms were never big, I carry weight in my face, abdomen, and lower body.
By March I had lost weight by watching portions and running regularly. I was always "on a diet" but portion size and labels I ignored in the past. I started paying attention to what I was actually eating and saw changes. This was in New York City around Easter time of that year.
By summer time I had stayed around the same but still wasn't 100% satisfied.
This was where I decided to make a change in my exercise habits. I was a cardio bunny, but why wasn't the weight pouring off of me? I decided to take advice from a friend and started lifting here and there.
A few pounds later…
I started to see changes in my arms and legs that I liked.

But then I got a little too skinny from my vegetarian diet and didn't have the muscle tone I wanted…
So I started supplementing with protein powders and introduced meat back into my diet. I started to lift heavy, and designed my workouts by muscle groups. I quickly watched my muscles develop!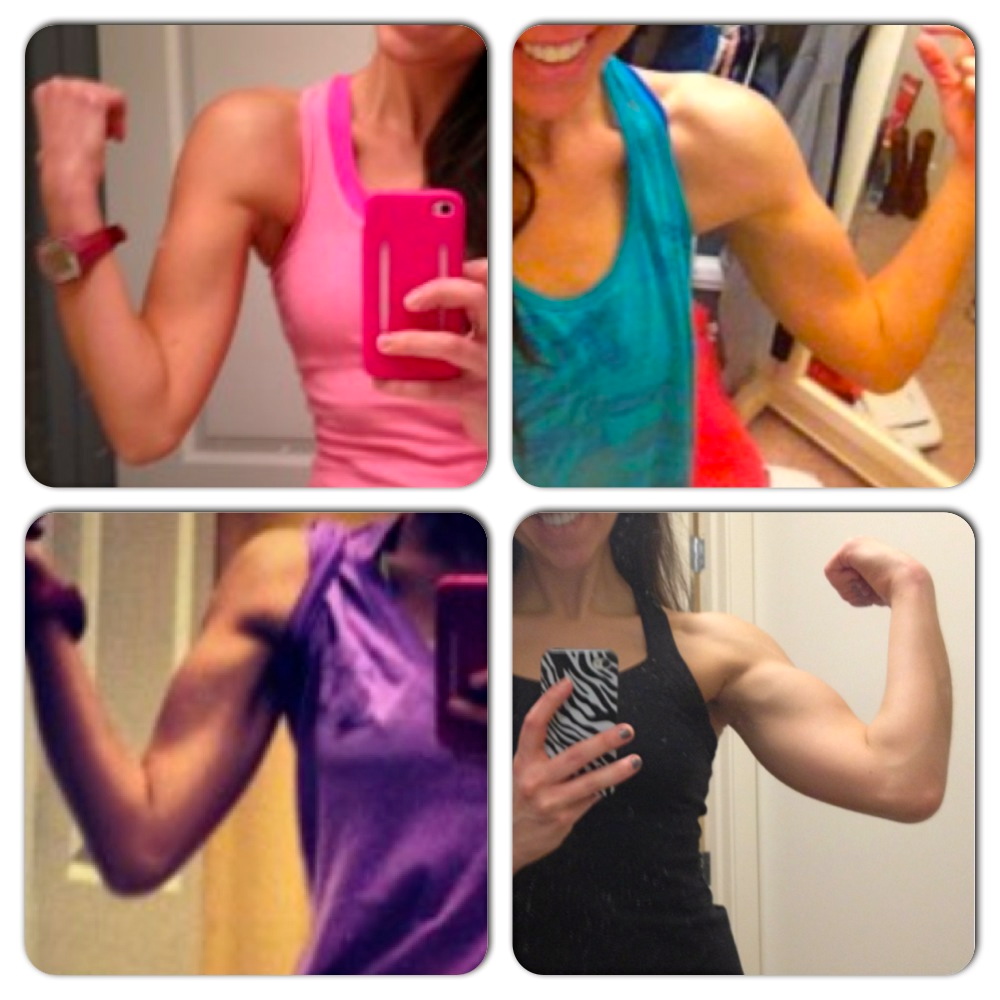 And here I am now in July!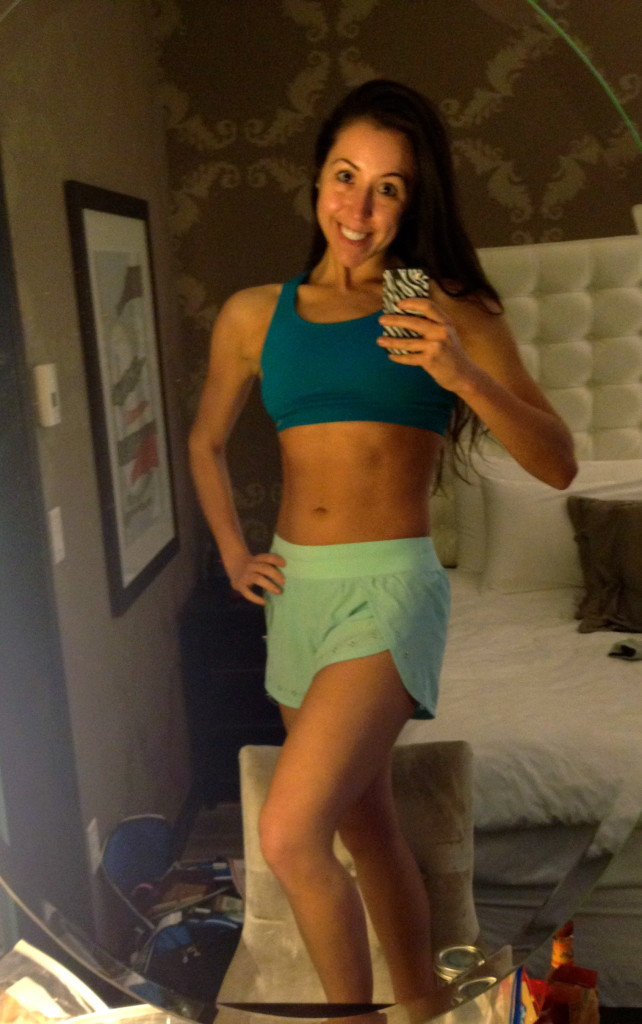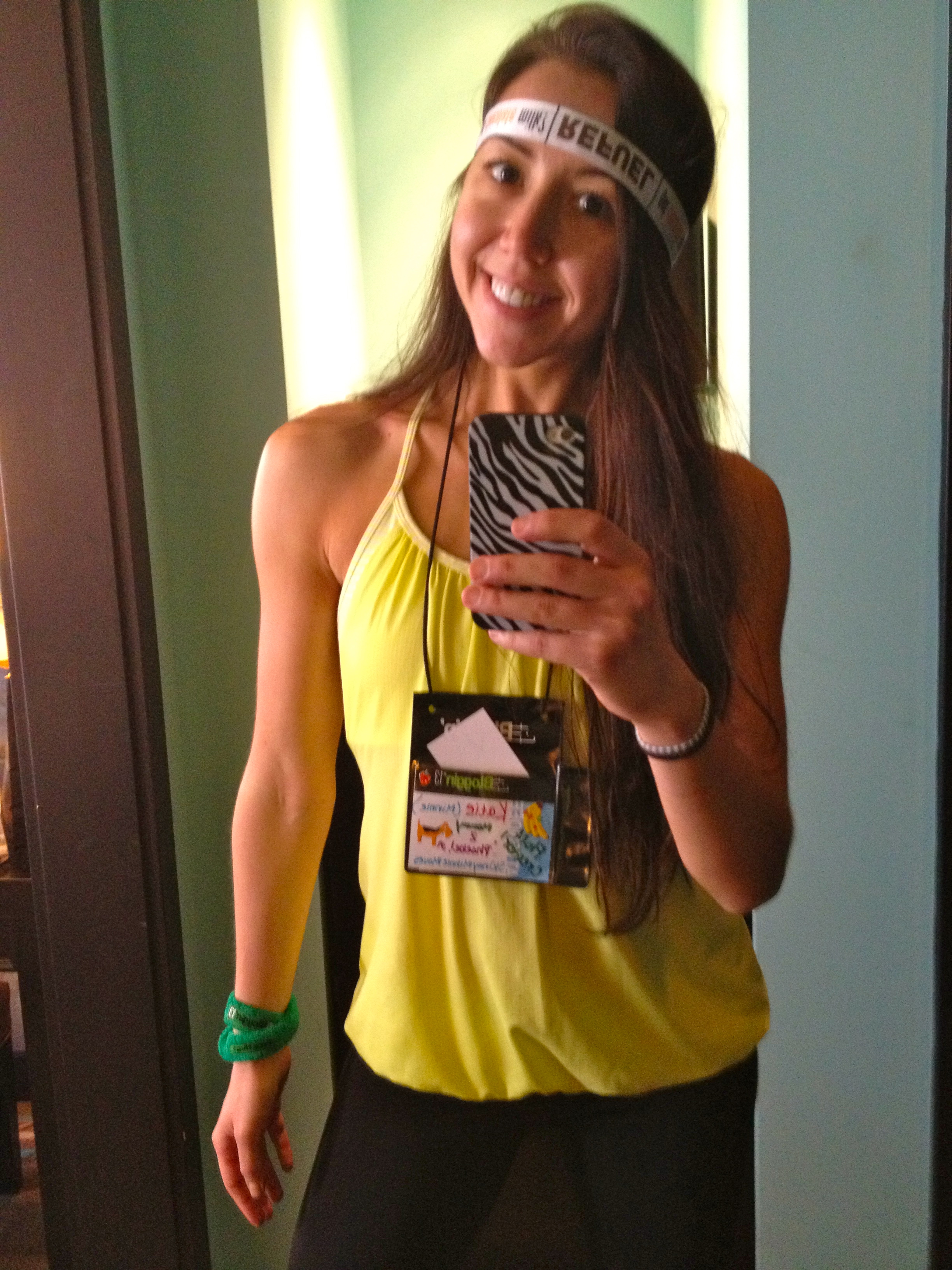 So as you see fitness is a JOURNEY! There is no stopping point or a period where you say okay I reached my goal… now what? Every day is a challenge to maintain and grow strong. I had my overweight period, and my too skinny days, and now I've developed into a feminine beast! Couldn't be happier 🙂
So if you ever feel like giving up, DON'T! You will get to a point of satisfaction, it just takes time. And if you need some motivation or encouragement, just come back to this post and remind yourself it's possible, just be patient 🙂
Stay healthy friends and have a fabulous Tuesday!
XOXO With a Cherry On Top,
-Minnie