Wedding Thoughts
Hey everyone. Happy Tuesday!
I had another one of those plop down when you get home days. Then I sat here and felt brain dead for about 20 minutes because I had nothing to say. I can't talk about work, and that's where I was all day!
It's kind of weird I'm busy all darn day, but I'm also constantly thinking about wedding things. We are about 5 1/2 months away from the big day! I think back to what I was doing this time last year and we were just giving back a guinea pig! Holy cow… that was a year ago?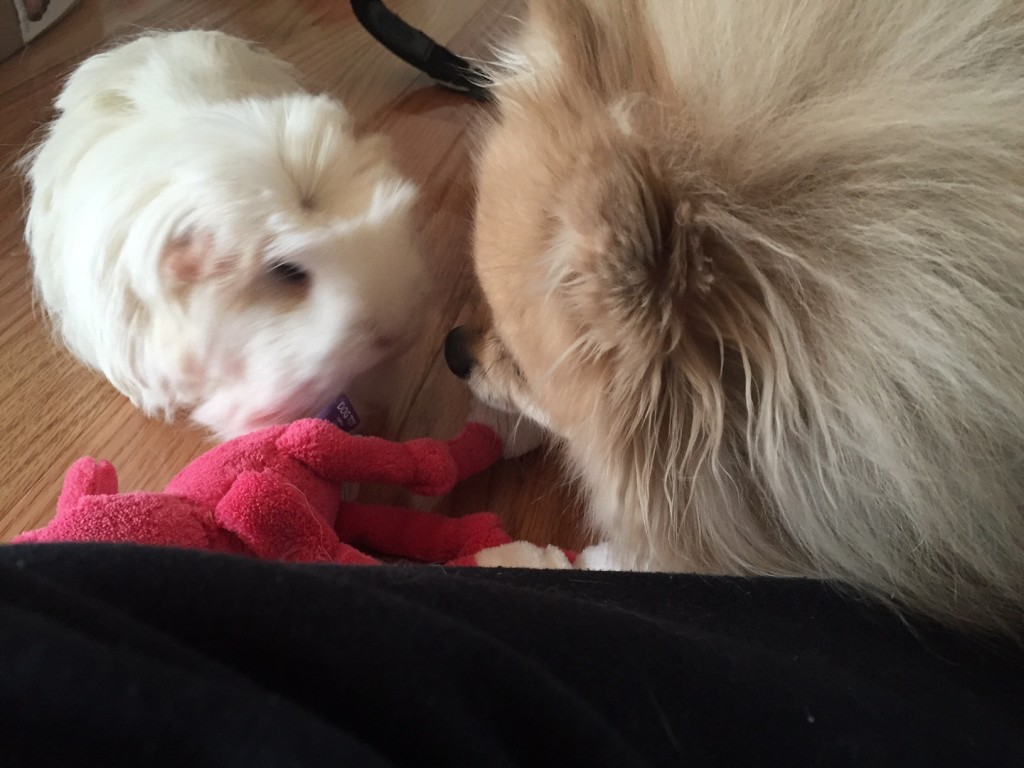 I am pretty much set on all the major things. I found my dress in October!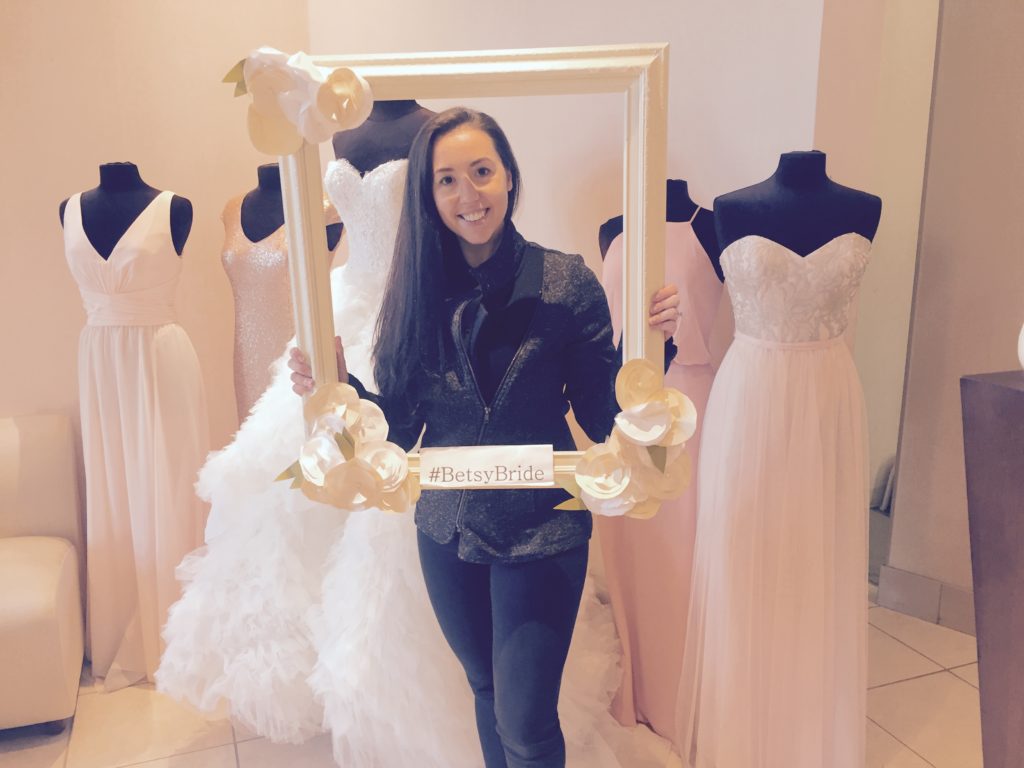 It's not the one behind me… but it's beautiful and NOT what I was expecting to pick!
Our colors are mostly neutrals, think creams, ivory, and blush, with hints of burgundy. Funny thing is my mom and dad's colors were blush and burgundy! History repeating itself 🙂
We looked for an officiant for some time, and I just wasn't satisfied with anything. I thought it was weird for a stranger to marry us, so we both decided it would mean so much more if we had someone we love marry us. We asked our good friend Steve and he said yes, so of course we are over the moon excited. I love when a wedding is personal and you are surrounded by the people you love and cherish the most.
I desperately wanted Phoebe in the wedding, but it just wasn't practical because she gets SO excited around people. Plus it's no longer only Phoebe so that was an easy decision. My pups will be with us in spirit that day!
OH and for my brides out there on a budget. I made my save the dates MYSELF for 24 bucks. Yep 116 of them that are excellent quality and postcard thick.
I also designed the back myself with all our wedding information. My BFF Sarah told me about postcards.com so I used that site, crossed my fingers it would work, and sent off my order. I was very pleasantly surprised to find out they came out flawless, and I saved about 100-150 bucks. The picture itself was taken with my iPhone in California. Then I used a photo editor on my phone to add the text! SO EASY! And ridiculously cheap 🙂 Even if you aren't getting married you could even make thank you postcards, invitations, or whatever your heart desires. I purchased some envelopes from Amazon in bulk and sent them out 🙂
With all the planning, I'm most excited for the time I get to walk to Tony. I picture it in my head over and over, and EVERY TIME I think about it I start to cry. I am TOTALLY DOOMED for the wedding day. I wish there was an anti-cry medicine because I'd be all over it. Whether it's inside or outside, it's the moment I'm waiting for the most. When Tony and I first started dating I knew he was the one right away. Since that day, I've never doubted our relationship once. It's always been right and always will be.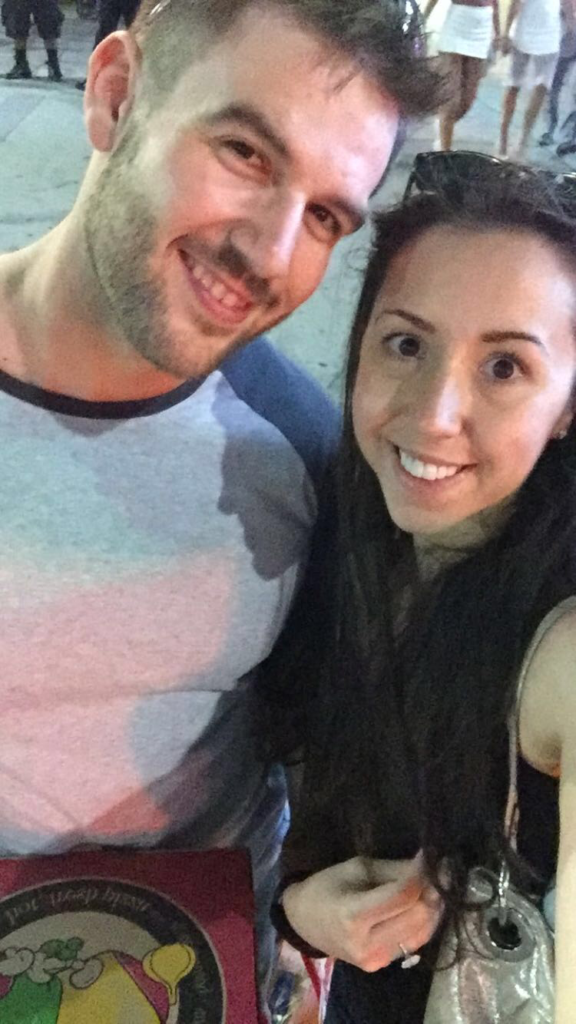 Today I'm going to leave you with a question. The other day, one of my friends posted on Facebook about one cute idea at their wedding they loved, or wished they would have done. So I'm going to ask you guys! What is one thing that's a must?
I hope you have a wonderful day! See you tomorrow morning 🙂
XOXO,
Katie