Weekend Love and Eats
Hi everyone!
Happy Monday 🙂
This weekend Tony and I had a good time eating our way through Baltimore. You may have seen my snap chats 😉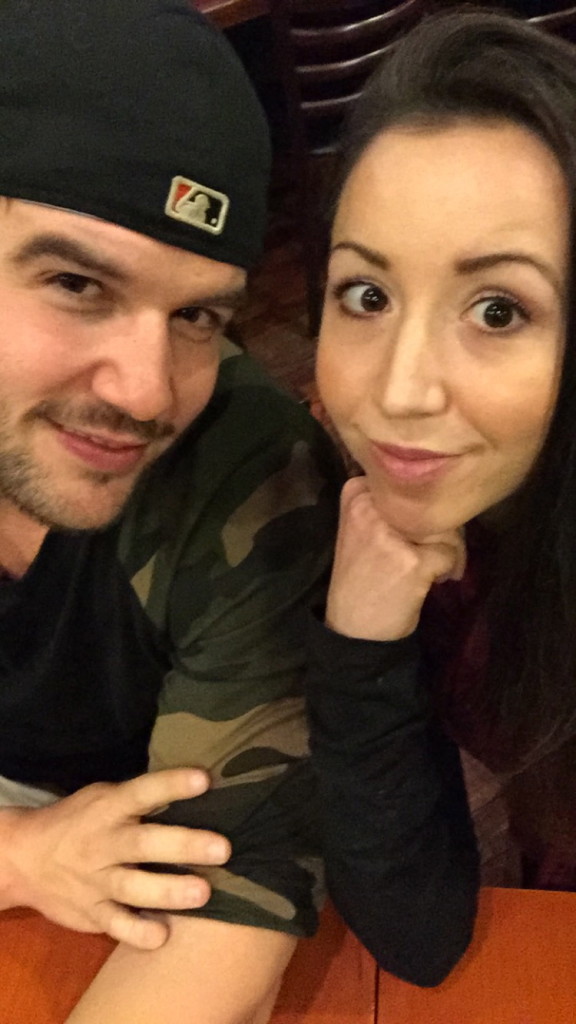 Friday we went to Thai food with his mom. We've never done Thai before, but it was delicious! I love that they load you up with veggies. I decided on a spicy chicken dish, Tony got "drunken noodles" with chicken, and his mom ended up with  a sweet cashew chicken. All three were so different, yet so delicious. I highly recommend Thai if you've never tried it before. We will be back for sure.
It's grainy… but you get the point.
Not to mention those appetizers…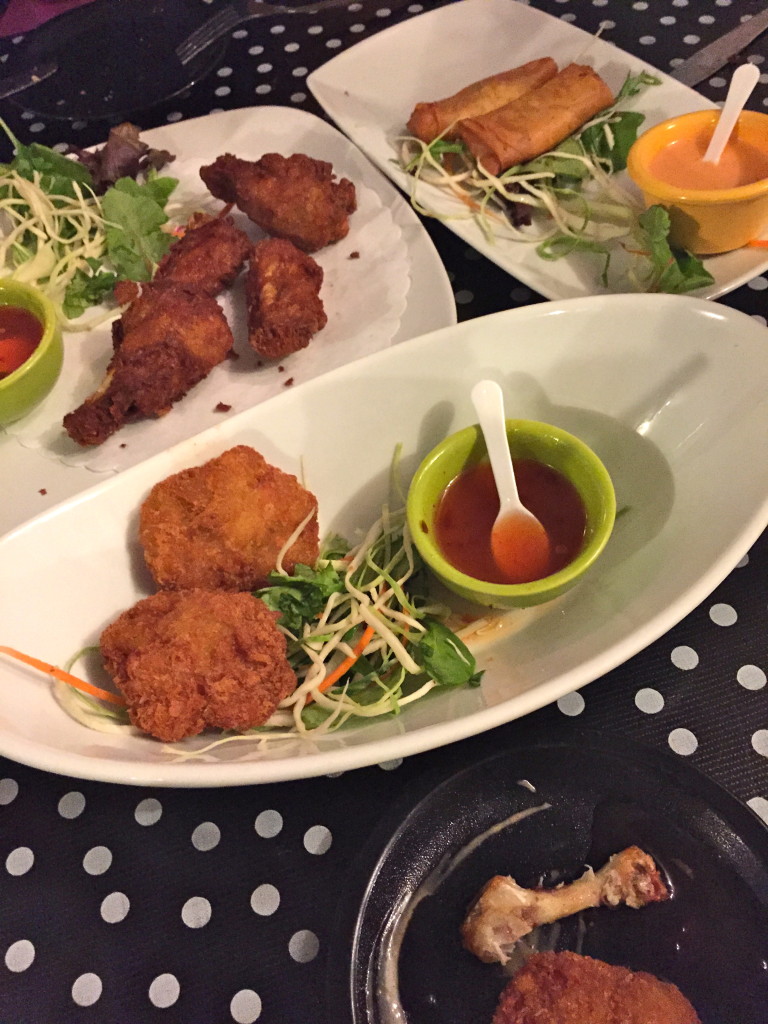 I'm an appetizer girl. I take after G-Mama. It's the best part of the meal!
We also did sushi with friends and on Sunday found a new doughnut place pretty close to our apartment. It opened 6 days ago and it is DANGEROUS. Made to order. Crispy on the outside because they were fresh and hot, then cakey on the inside.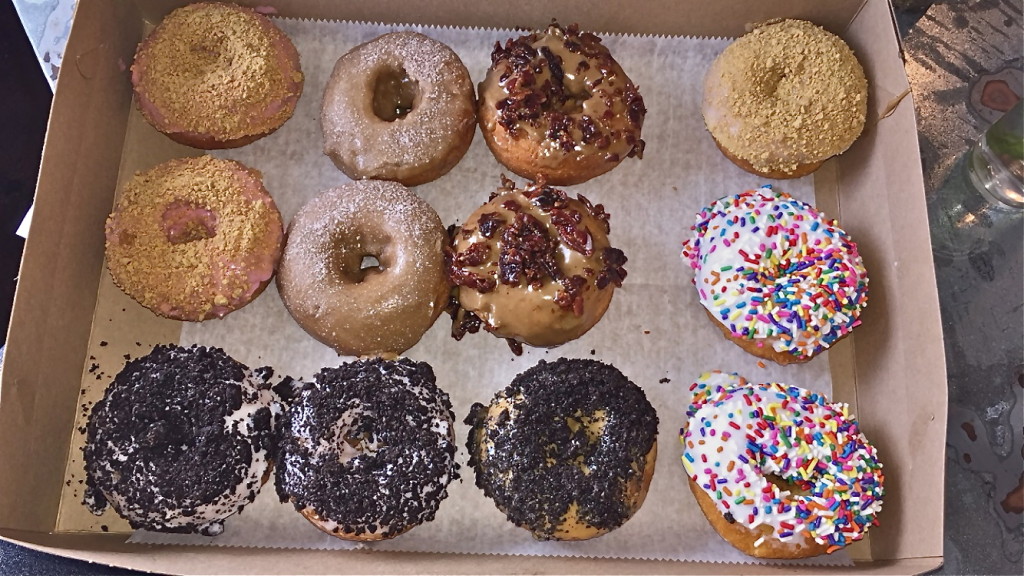 Did I mention the sprinkles overflow? HEAVEN!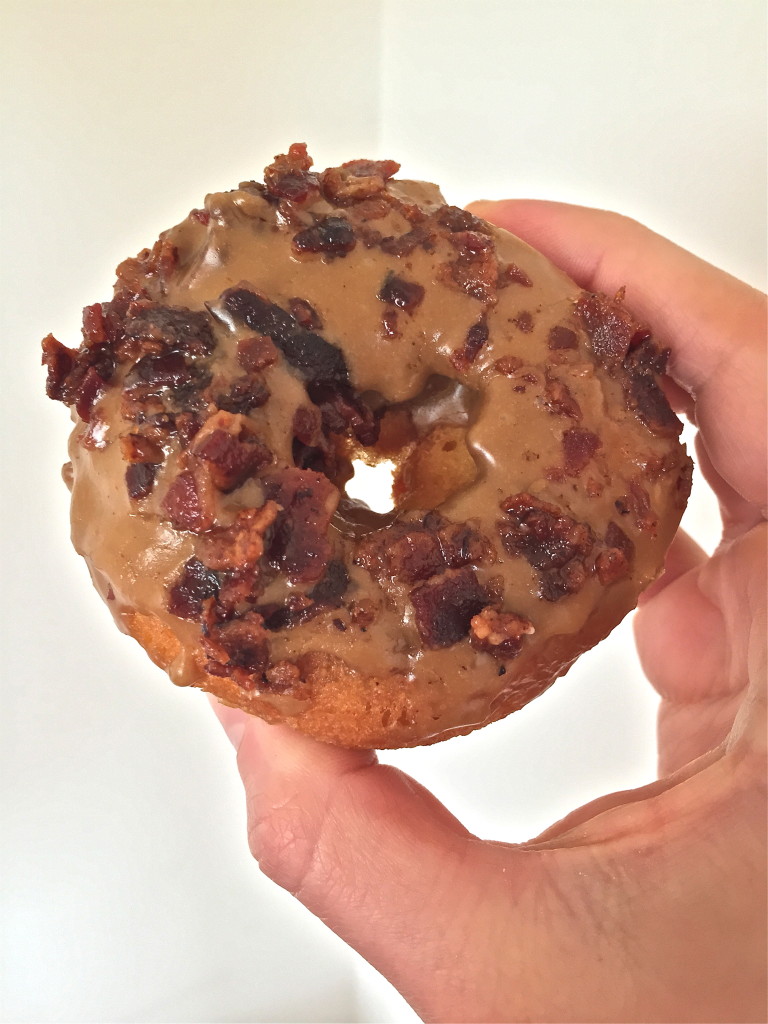 This one was maple bacon. I'm sure you've seen these types of doughnuts before. However, the bacon was candied. Not just plain bacon thrown on top. Now I know this place is close to us, which is not good for my waistline.
What else happened this weekend?
Well, Phoebe got a bath! (actually on Friday). Oh how she turns into a different dog when I bathe her. She wasn't happy at all, but she was a good girl 🙂
Next up is brushing her… wish me luck. She turns into a gremlin and bites! 🙁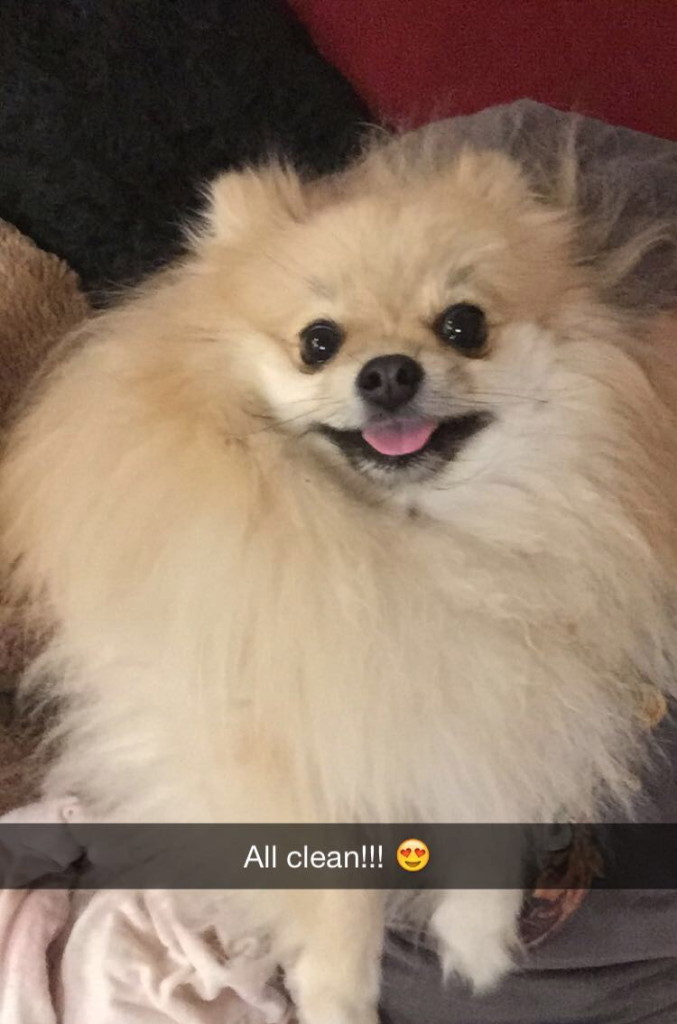 Ending today's blog  with a FRESH START. Yeah, I've said I wanted to live and enjoy my life, but now things are starting to get sloppy. I feel fatigued and tired from the treats so I'll be back on track. This morning I woke up and felt DRUGGED. I remember feeling this way after post show treats, where I couldn't keep my eyes open. It's not a good feeling, and I want the old Minnie back. Not the shredded Minnie, but the one that feels good about what she is eating and feels energized from healthy foods! This week I will be starting an October Challenge group! 30 days of being "good". Stay tuned tomorrow for details and make sure to follow my Instagram account!
Besides the fatigue feelings, what's after October? Well… the holidays. Last winter holiday season I was on prep. I didn't get to enjoy anything. I fully plan on enjoying the holidays so I'd rather not keep packing on the pounds. Please join me! 🙂
Have a great Monday!
XOXO With a Cherry On Top,
-Minnie