Weekend Things + Shoulder Burn
Hey friends 🙂
We are already mid week because of the holiday! Although I'd love to say that the weekend is approaching, I am not exactly getting a weekend. I'm only off today until I head to LA on Wednesday morning with Tony.
This week is going to be a struggle for me trying to get in the gym every day and working long hours, but I plan on doing my very best to make it work. Plus I know there are so many of you out there cheering me on, and many of you waiting on blogs, so I'm kicking the motivation into high gear!
On Sunday morning, I went to the Baltimore Farmers Market and picked up some beautiful fresh lettuce, cucumbers, and LOTS of berries. I plan on using my berries as my pre workout carb throughout the week because they have are not super high in carbs, or super heavy. Just a little sugar to get me going! Plus, they are delicious. I've always been a huge fan of fruit.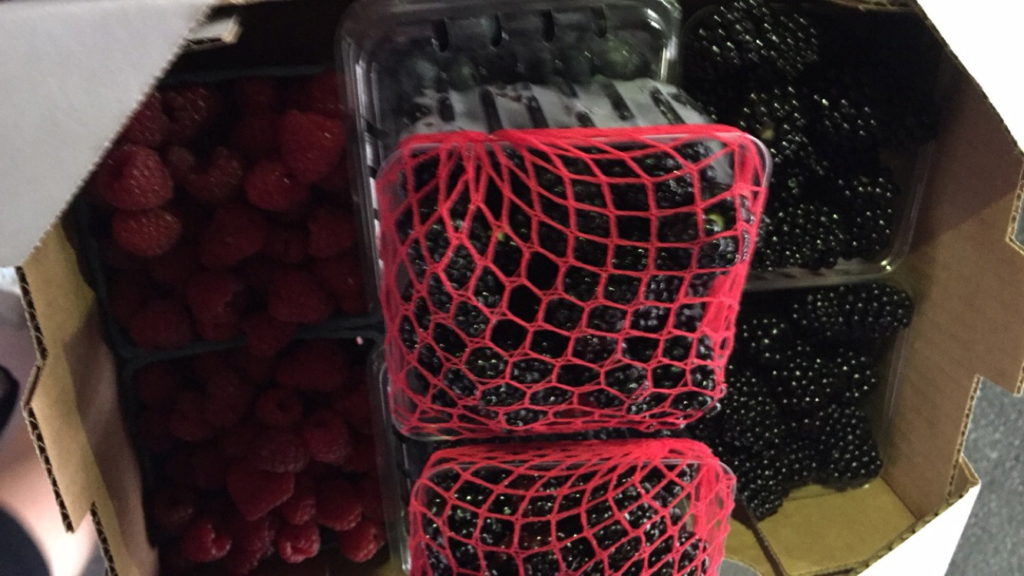 I also picked up some beautiful fresh flowers for G-Mama. The BEST place to purchase flowers are your local farmers market. Not only are they incredibly fresh, but they are stunning and a lot cheaper than a grocery store, or the local florist.
I really do love the farmers market. So many sights, smells, and delicious foods. I stuck to coffee because I'm not a morning treat meal kind of gal, but I enjoyed myself none the less.
But back to fitness things, my workouts have consisted of superset madness. I'm very pleased that my shoulders are coming back to play and you can actually see the muscle definition again. Too many date nights with Tony, but hey it's life, you only get one! 😉
I thought I'd share with you one of my workouts from this past week when I did shoulders:
Warmup shoulder presses- light weight for 15 reps x 2

Shoulder presses with barbell (heavy) for 12, then immediately grab the light weights that you warmed up with and complete 12 more reps. REPEAT 3 more time

Upright row with same heavy barbell for 12 reps, then grab the light weights again for 12 reps. REPEAT 3 more times.
Single arm Cable lateral raises, 15 reps each side x 2 sets. Then a single arm drop set. You will do 10 reps heavy, 5 reps lighter, 5 reps super light– EACH SIDE! REPEAT 3 more times.
Did we get the hang of the repeating things 3 more times? I'm pretty big on it!
I finished things out with a seated lateral raise on the machine for 12-15 reps, supersetting with rear delt dumbbell fly's for 15.
I promise shoulders will be burning!
Try it out, kick butt, and have a good day!
XOXO With a Cherry On Top,
-Minnie