What's Happening Lately
Hey everyone 🙂
Happy Autumn! Can you believe it's that time of year already? Seems as if we didn't even have a summer! Fall is the best time of year and NO not for the pumpkin spice lattes. I have to say I'm one of the few women that doesn't go crazy over them. I hate anything pumpkin flavored and it seems each year the explosion gets worse. Pumpkin M&Ms, pumpkin oreos, pumpkin gum. Funny thing is not one of these things has the ACTUAL FLAVOR OF PUMPKIN IN IT! It's all artificial…
I do love fall boots and scarves. Last year I pretty much added a new scarf to my wardrobe every other week. I couldn't help myself. I'd get a new one and my friend Mary would say 'why am I not surprised'.
So away go the iced coffees, time to move back to hot for the season. This past weekend I did enjoy an iced coffee with soy because it was about 80 degrees in Maryland.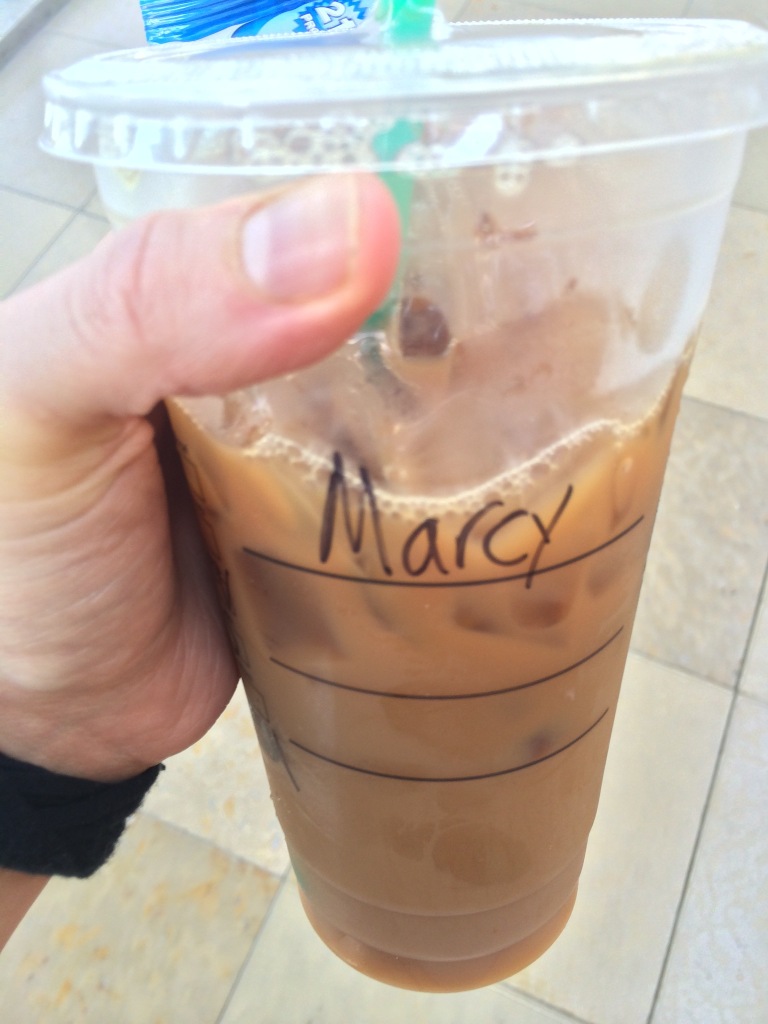 Yep, that's G-Mama's name. I really just wanted to be her that day 😉
I wish I could say that was the only thing I bought this weekend, but I couldn't resist the new fall line from Lululemon. I live in their "wunder under" pants and they had them in a beautiful dark red, kind of a red wine color. You know I had to get a top to go with it… 😉
For some reason I had a great gym session the day I wore it too. I mean REALLY GREAT. I guess that outfit gave me super powers!
Tuesday I was dragging a bit, but once I got in the swing of things I was able to add in some different moves to my leg day. Here's a little 3 move superset I highly reccomend.
Deep bosu squats for 12
Stability ball hamstring curls for 10
Stability ball pelvic thrusts/hip bridges for 8
Source
Source
I did this at the end of my workout, 4 times without stopping. My heart was racing and legs were on fire! What a way to finish.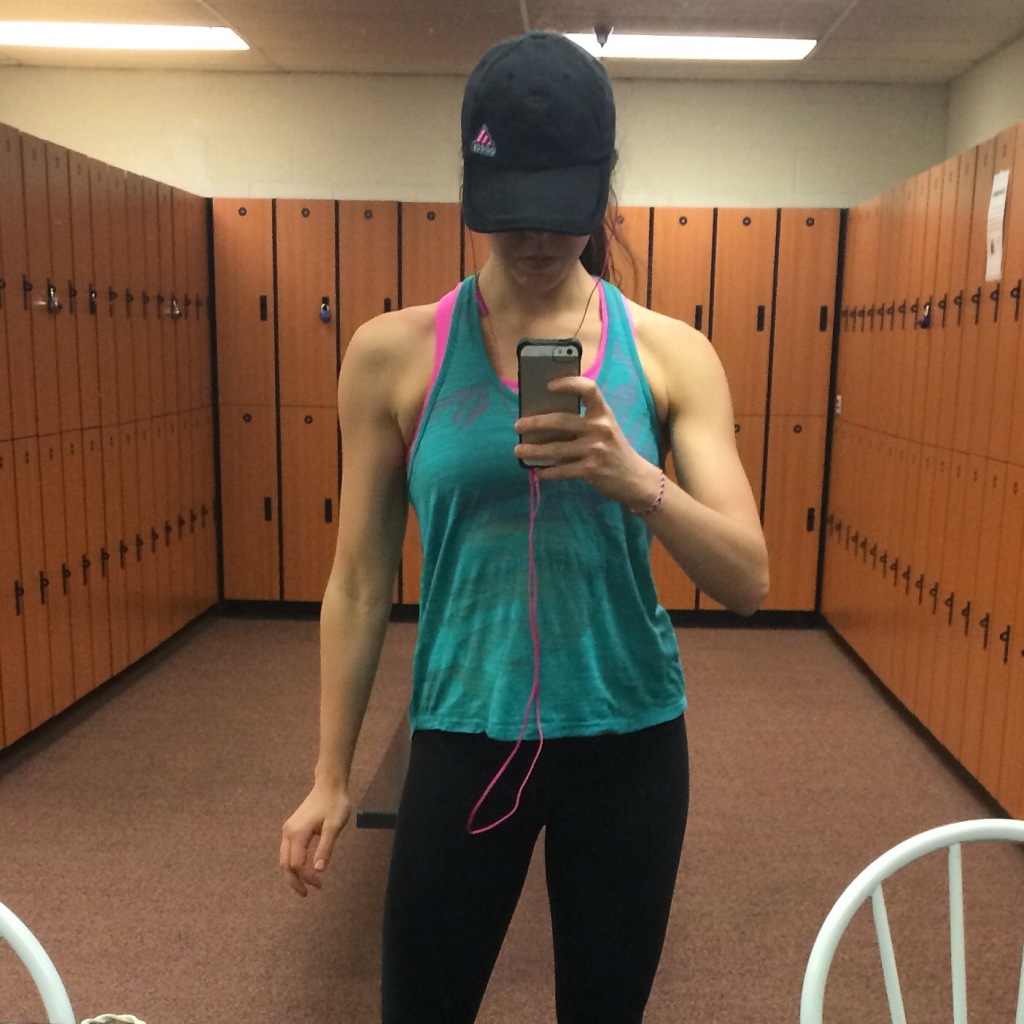 Wednesday's workout wasn't top notch either, but you can't beast them all. I just make sure I atleast look the part. Gym clothes get me in the gym!
I've really grown my arms. I attribute that "armpit pump"— I know it sounds weird, but that's what I call it 😉 to the heavy chest days I did these past few months! It definitely paid off. So ladies if you want that look, DO CHEST DAY AND GO HEAVY!
I would like to end by asking if anyone else out there has watched the Fault in Our Stars? I realize this movie was a teen craze, so you know me, I had to see what it was all about. I mean obviously I knew what it was about and what happens… but wow what a great movie!
If you haven't seen it, get your tissues ready kids 😉
But this one ends up putting a smile on my face every time!
We love each other 😀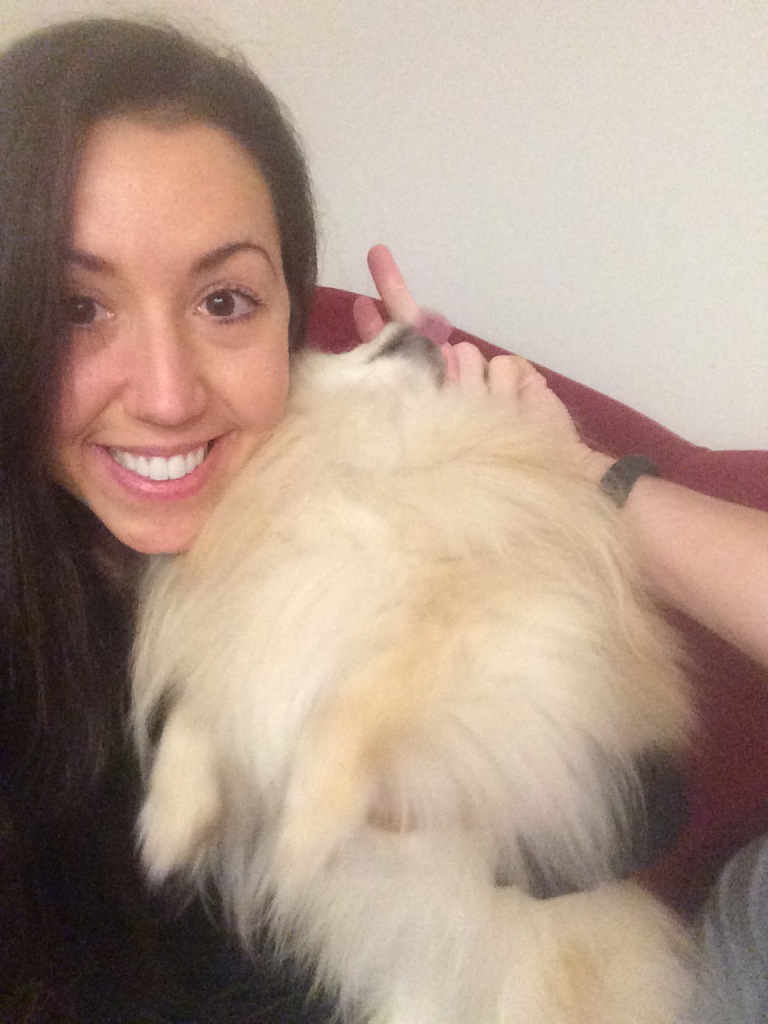 Have a great Thursday!
XOXO With a Cherry On Top,
-Minnie