Web Surfer
Hello everyone! It's Tuesday, say no more…
Every weekend I have a routine. I get up, put on my coffee, immediately check my inbox to make sure nothing insane is there (hey it's happened), and then I get together my goodies for my coffee. As you guys know I always have my music on in the mornings while I sip my coffee, but I have it down to a specific Type A routine. At least 1/4th of my first cup has to be down before music goes on.
I know you're thinking wow this chick has some major issues….
Well, I need to be a tad more awake before I start jammin'. Phoebe also gets excited with the music, she jumps around and chases her toys back and forth across the hardwood floors through the kitchen aisle. It's pretty darn cute watching her run back from chasing a toy. Her fur just flies in the wind and she hops like a little bunny on a cloud.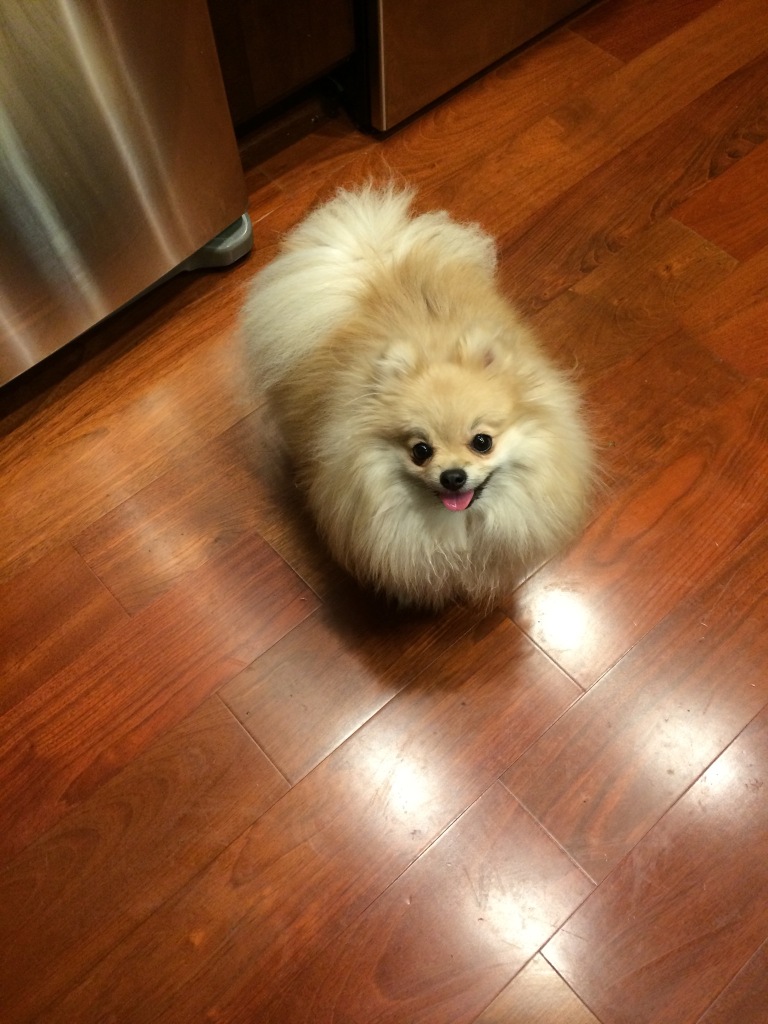 Usually during this time period I'm blogging, starting drafts for new posts for the week, answering e-mails, working on meal plans, or other blog projects. This past Sunday I was pretty much caught up. If this happens I go to the kitchen, clean the mountain of Tupperware glaring back at me, or I'll fold the mountain of laundry also glaring back at me.
Well none of that was to be found. Everything was clean and put away. WHAT!?
As one of my best friends DiPeppe would say " WHAT IS HAPPENING?"
So I actually sat down and looked at other peoples blogs like OLD TIMES! I used to LOVE getting up on the weekends and going through pages of recipes, stories, and other peoples lives. I felt apart of them, and that's why I wanted to be a blogger myself. I looked up to those people.
Being the stalker that I am, I noticed on my Facebook that the Pioneer Woman's anniversary was on Sunday. I adore this picture she posted. It's so beautiful! So of course I was intrigued and wanted to see more from their wedding. I couldn't really find anything though 🙁
What I did come across was a great post about embarrassing stories that happened to her through the years while traveling via airplane. I just had to share the link with you  guys because they are great! Ree is such a success because she relates to the every day woman. And plus the mention of her sitting on the plane reading Seventeen Magazine is just great. We've all been there 🙂
The other reason I became a blogger was because of Kath Eats. I'd probably scare her if she ever knew that at one point I wanted to travel to her cute little town and be her best friend. Seriously, her pictures make everything look absolutely perfect! I was one of those creepy people who was so genuinely happy for her when she became pregnant, even though I don't know her in real life. It's crazy how you can make a connection with someone you don't even know.
Kath is also responsible for my love of oatmeal.
Growing up we NEVER had it, but she made it look so good! I started making it and from there have had a million different versions of regular oats, overnight oats, magic oats, etc. It's my absolute favorite food. I guess I'm just catching up on all the years lost on oats. Really Kath is responsible for the obsession and the nights I'm on bikini prep and all I can think about are those morning oats… so she's a blessing and a curse 😉
Obviously Ree and Kath are some of the most famous blogs out there, but there are literally thousands of them that are great reads! If there's a certain blog you love or read I'd love to check it out.
Have a great Tuesday
XOXO With a Cherry On Top,
-Minnie