What's in My… Wednesday
Welcome to Wednesday!
I thought I would start a fun new weekly segment I like to call "What's in My… Wednesday". It's a little spin off of one of my favorite articles in US magazine where they look in different celebrity purses. Aren't we all a little curious as to what they carry in those!? I am!
Since this is a health and fitness blog, naturally I am going to start with
"What's in My Gym Bag"
I recently changed my gym bag to one I was given at my FitBloggin' conference. I love it. It's light and the perfect size.
Hey Mama… What's in that bag!? 
Well Phoebs, besides the hand sanitizer and mace (hey a girl has to be clean and safe!)- there are lots of goodies 🙂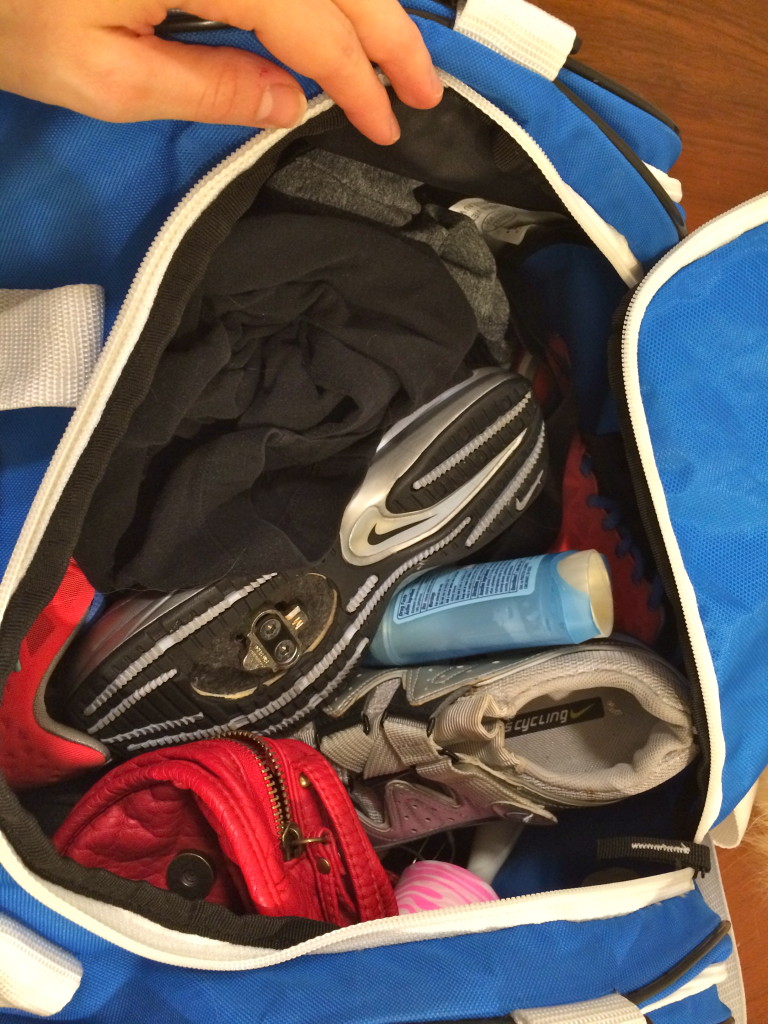 Here's what I keep with me at all times. BE PREPARED!
An extra set of workout clothes
A headband
3 sets of ear buds.. ya know in case 2 break 😉
workout shoes
deodorant
body spray- I like fresh cotton fragrances.
Polar heart rate monitor
A small purse in case I need to stop somewhere after
A combination lock
A towel
A razor
Hair ties
Spin Shoes
Unsweetened coconut milk
Gum
An extra pair of socks
A lint roller (for those stray Phoebe hairs that lurk around)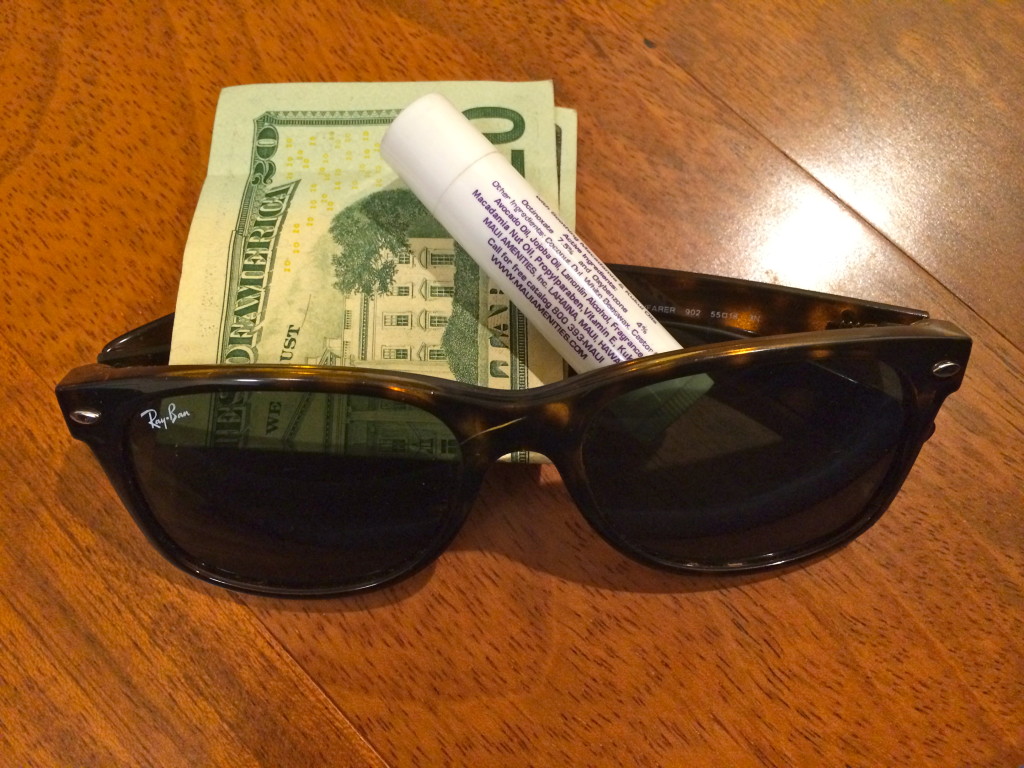 Ray Bans
Some cash
Lip Balm
Ibuprofen
A Quest Bar
Baby Wipes
Seems like a lot for that bag. But really, it's not heavy at all. A bunch of little things and a bunch of "just in case" things. Do you guys keep anything else in your bag that I don't? There's always more room in here for more!
And speaking of What's in My….
What the heck is in my laundry basket?
Oh it's a puppy 😉
A PUPPY THAT KNOCKED OUT ALL THE CLOTHES!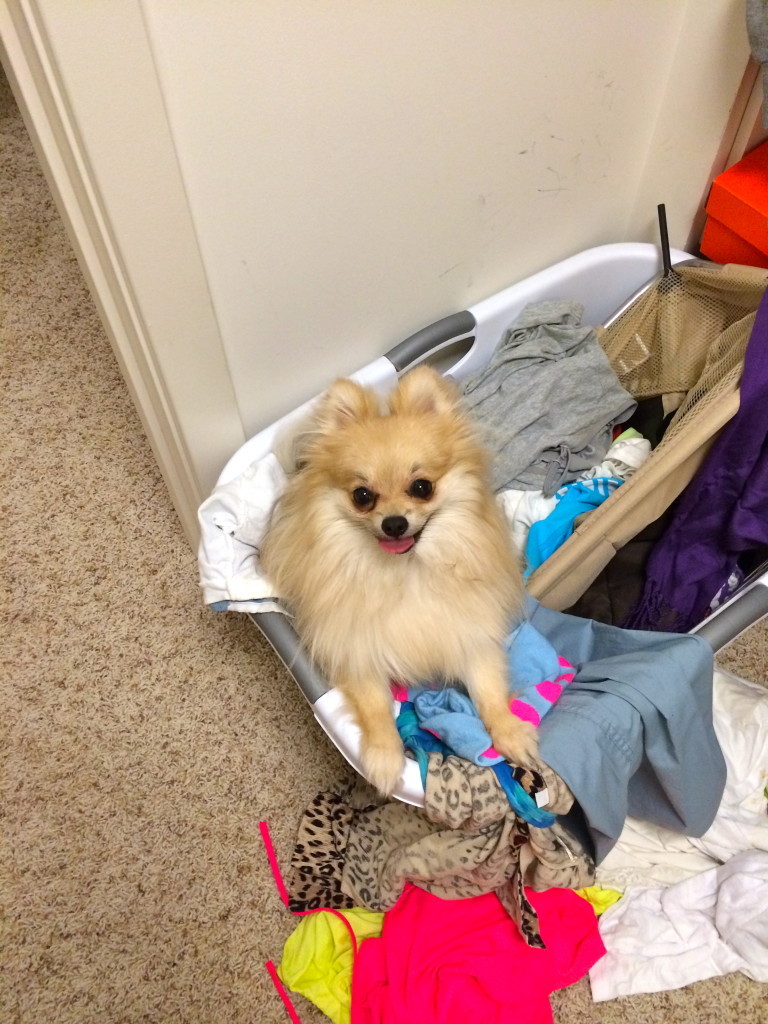 She's so cute, I don't get mad. I laugh.
Tomorrow I will feature a fun giveaway! You guys know I love my high socks, I rocked a pair yesterday and one lucky reader will win a pair! So check back tomorrow for that 🙂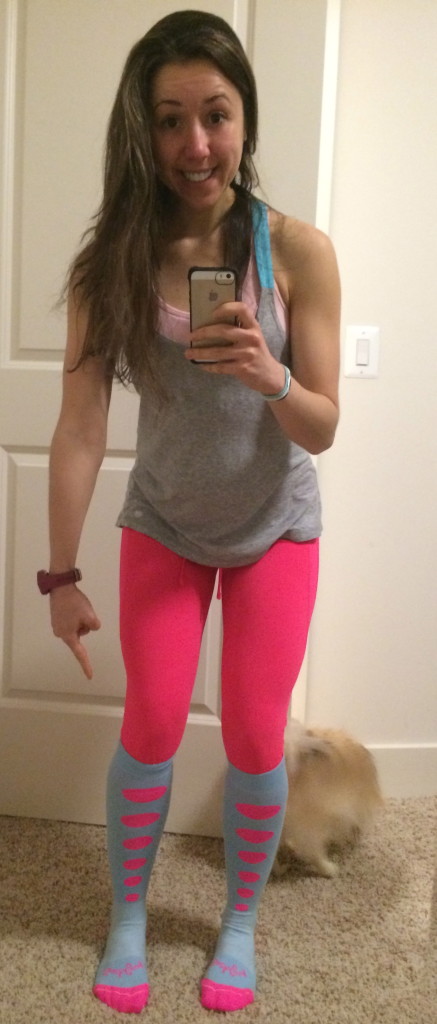 Aren't they cute? They actually look like cut outs, but they aren't. The colors were an exact match with my hot pink pants.
What would you like to see for next weeks segment? I was thinking my fridge or closet!
Have a great Wednesday!
XOXO With a Cherry On Top,
-Minnie