Gym Days and a Sock Giveaway
Hey friends, Happy Thursday to you all!
I was super busy at work all day yesterday, holy patient load! So I was a pretty happy lady to leave at 430 🙂
Lately, I  haven't been posting many gym selfies like I used to. The reason? It's really hard to take a selfie in my new gym. No, I don't care if people witness it—please, I proudly take a selfie. But there are always tons of people around photobombing it, and then the locker room is even worse. The mirrors are in front of the changing area, instead of behind it. So I'd rather not take a picture of me with someone changing in the background. My gym needs to re-think this for the people who need to selfie 😉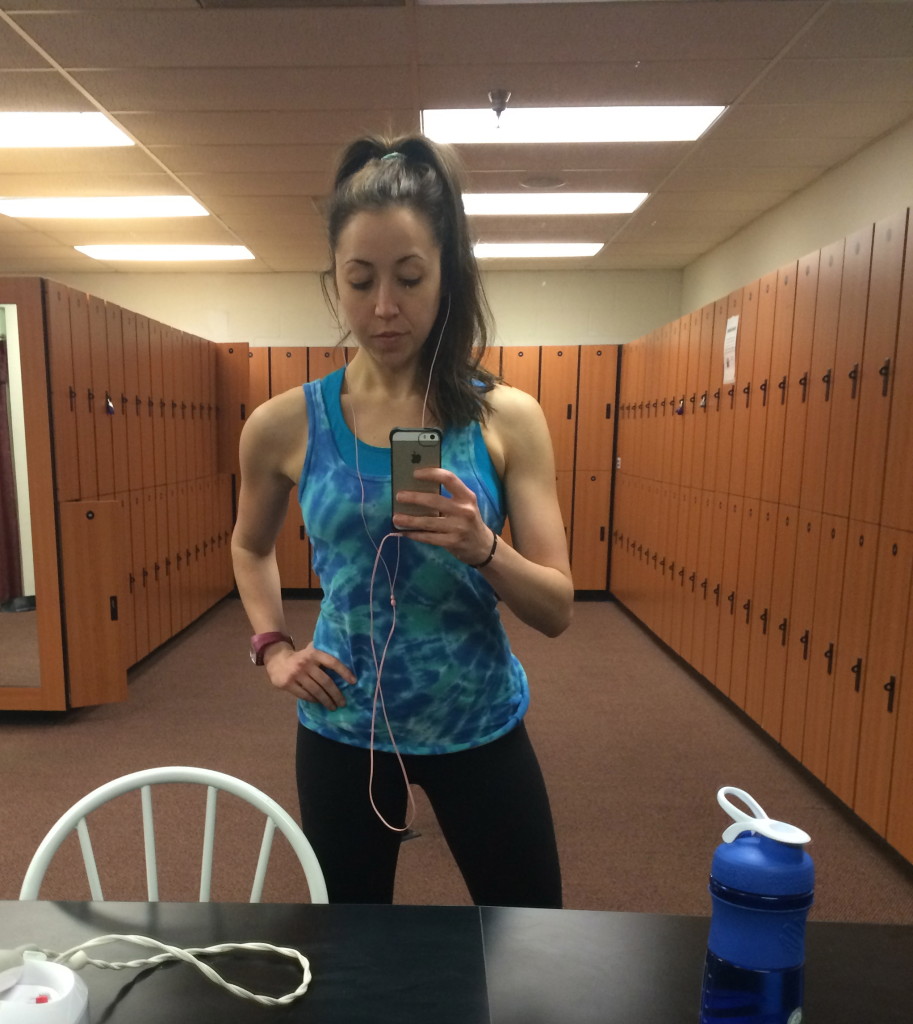 I hope you know I am being super sarcastic.
Anyway, my workouts have been pretty tough lately. On work days since the new gym is closer to the hospital, I'm able to squeeze in an additional 20 minutes. Hey I'm just pre-burning off those biscuits I plan on eating Thanksgiving day 😉 They are my favorite part of the meal.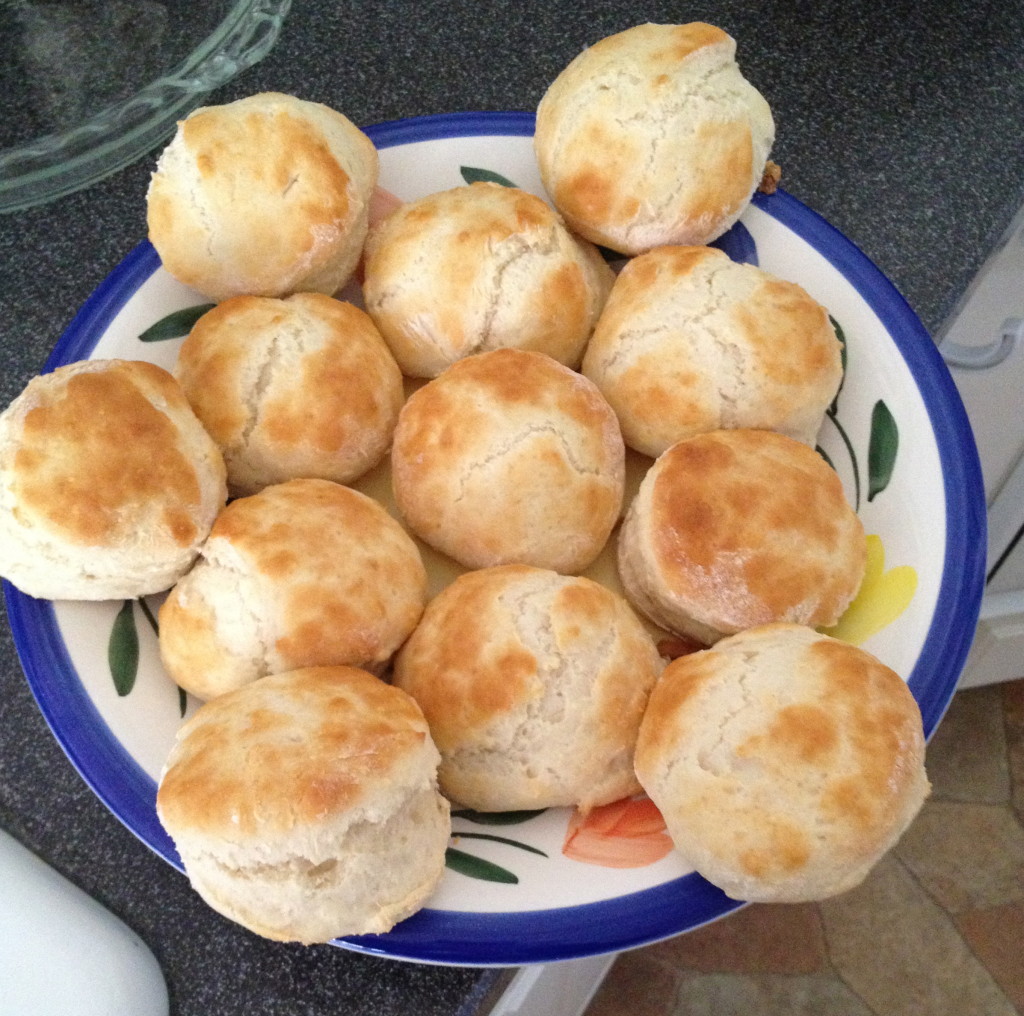 But by the third day or so, my body feels that 20 minutes a little more. I'm exhausted. The past 2 nights I flopped on the bed and didn't move for a half hour- the time that Phoebe goes stir crazy and says "please get up, you haven't seen me all day!".
On Tuesday I hit biceps and wore these colorful socks I posted yesterday.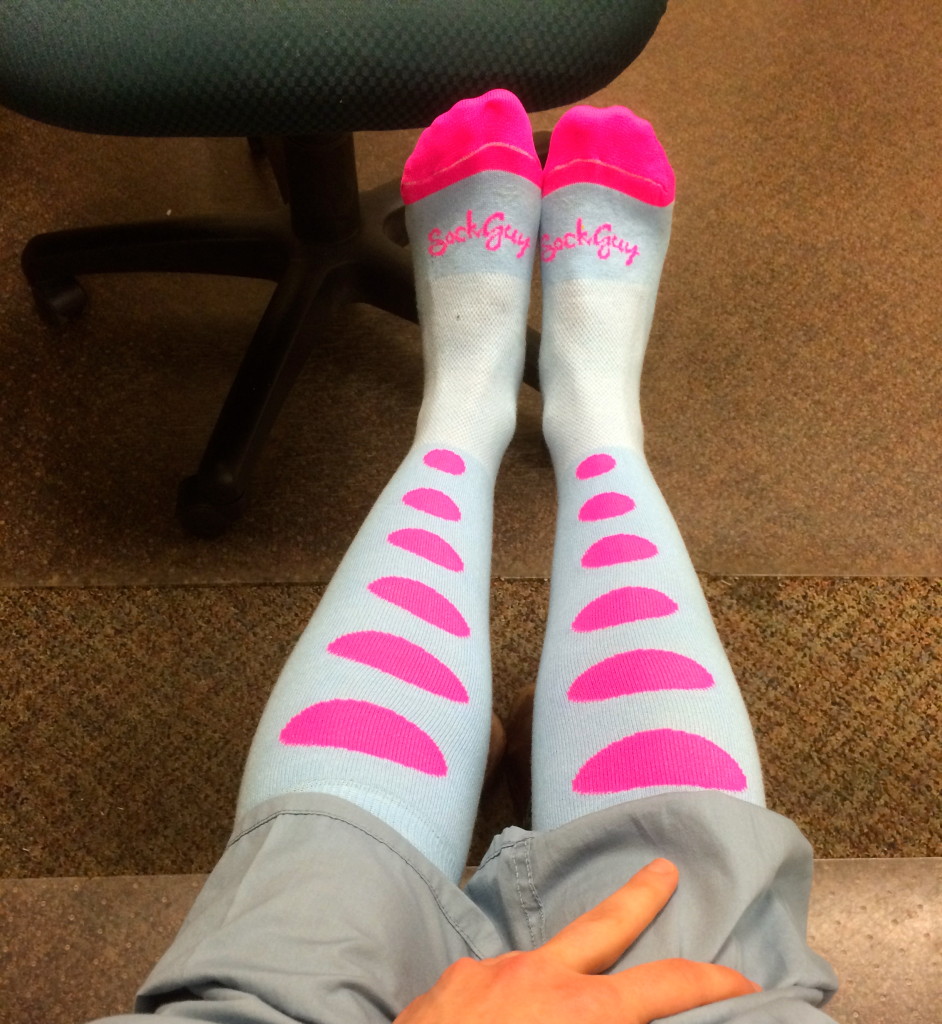 Comfy and adorable! My friends over at Sock Guy sent them to me and they would like to give away a pair to a lucky reader.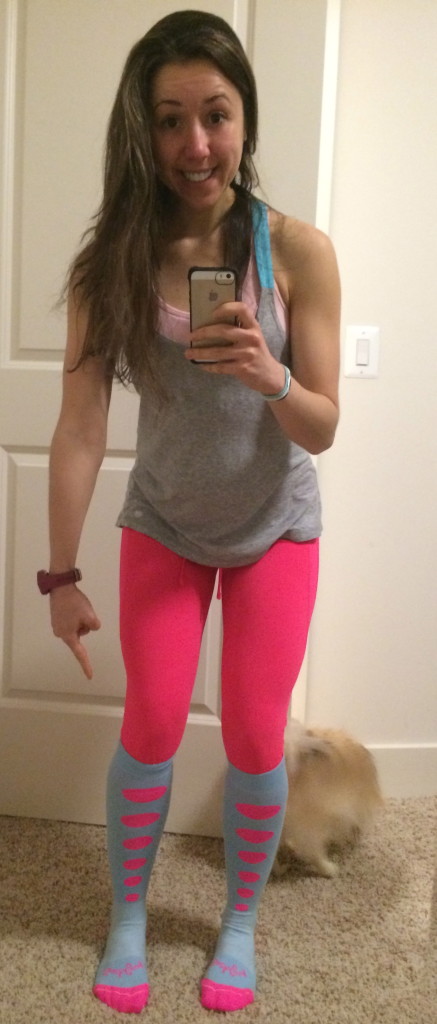 To enter all  you have to do is leave a comment below telling me your favorite dish at Thanksgiving! If you do not celebrate Thanksgiving, just tell me your favorite holiday dish in general. Sweepstakes ends Sunday, November 24, 2013 at 10pm eastern time. A winner will be chosen at random after the contest closes and will be announced on Monday's blog. I will contact the winner Monday morning. You may enter once. Product will be sent directly from Sock Guy. For official sweepstakes rules- click here. Good luck 🙂
———–
That's it for today. Coming soon on my blog will be VLOGS! Video Blogs. So stay tuned for those. I might have a workout or two to show you! This makes project #97238465 that I'm working on right now 😉
XOXO With a Cherry On Top,
-Minnie