When Things Crumble
Hi everyone!
I hope you enjoyed the protein pantry blog from Wednesday. There is still time to enter for a $50 gift card to Vitamin Shoppe that you can use in stores or online. Get your hands on those nut butters ASAP!
Tuesday night was a ROUGH one for us in the Skinny Minnie Household. I came home and there was not a little happy puppy greeting me at the door as usual. I found my baby girl shaking under the couch, scared out of her mind and when I picked her up she kept yelping in pain. When Tony came home it continued. I had no choice but to take her to the emergency vet.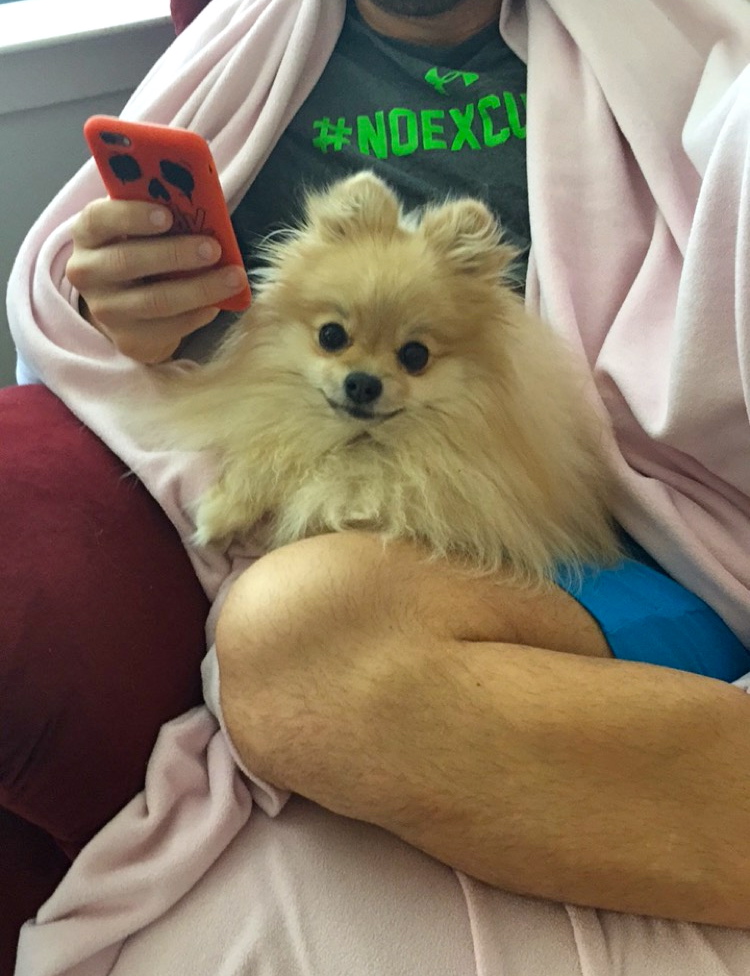 Long story short Phoebe is okay. We really don't know what is wrong, but she was not herself for 2 whole days. The happiest pup alive had her tail down, ears pinned, and wanted nothing to do with us. She did receive pain medications and she's getting back to her old self. Her mama? Well, I was a MESS. I felt helpless and scared. As you all know Phoebe is my baby and the thought of something happening to her is one of the scariest things I've felt. Luckily I had Tony by my side, who didn't bat an eye when I said we needed to go. We had both come off of long work shifts, yet he was by my side till 2am making sure she was okay. I am so grateful to have a wonderful man in my life who loves me and my little girl.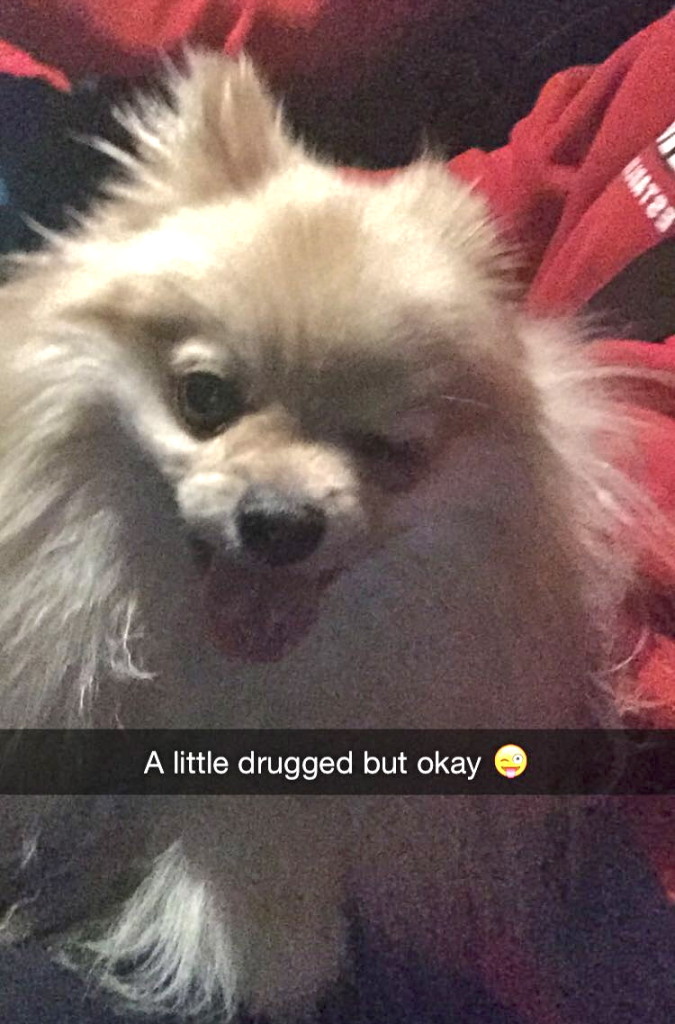 So I felt like the world had come crashing down that night, but things are slowly getting back to normal. The following day was a little hard on all of us, but by Thursday spurts of the real Phoebe came back.
We took her for a nice walk, but as you can see her tail was still down.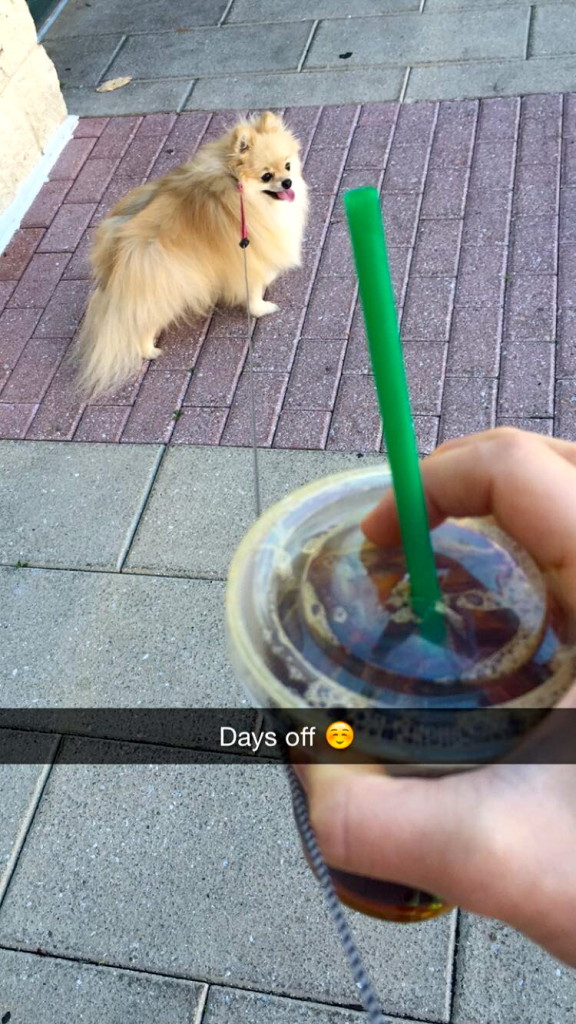 So that's what we've been up to! Just keeping baby girl calm. We were able to hit the gym thanks to G-Mama watching her on Wednesday. So lucky to have my Mom and Dad! As one reader pointed out on my last post, I have the most adorable parents EVER! I really do, thanks Jennifer! 🙂
I've been back to my old arm routine (after kind of being lazy about arms, it's been my least favorite lift), and I'm definitely seeing improvements. Gotta keep moving!
That was the past few days. Please keep my little ball of fluff in your thoughts!
XOXO With a Cherry On Top,
-Minnie AND Phoebe