Whole Wheat Tofu Veggie Pasta
We live in a pasta world. It's everywhere! Usually pastas are loaded with thick sauces, butters, creams, cheeses, even fatty bacon! If you get pasta out at a restaurant you can pretty much consider it a "cheat day" because they are all super high in calories.
Well this pasta I put together is good for you, with veggies, and heart healthy olive oil. I also used whole wheat pasta. It has a nuttier taste, and is filled with vitamin E, B, antioxidants, and protein. It's a little more expensive, but opt for the whole wheat when shopping 🙂
For this recipe you will need:
-1/3 box of spaghetti whole wheat pasta (you can use any shape really!)
-5-6oz of tofu or protein of choice
-2 cloves of garlic, minced
-1/2 cup of diced white onion
-1 large zucchini, chopped
-1/2 cup of red bell pepper
-1/2 cup of tomato basil sauce
-2 Tablespoons of chopped Fresh basil
-1 Tablespoon of olive oil
-pepper to taste
Start by chopping your onion and mincing your garlic.
Drizzle olive oil in the pan, and add the onion, then the garlic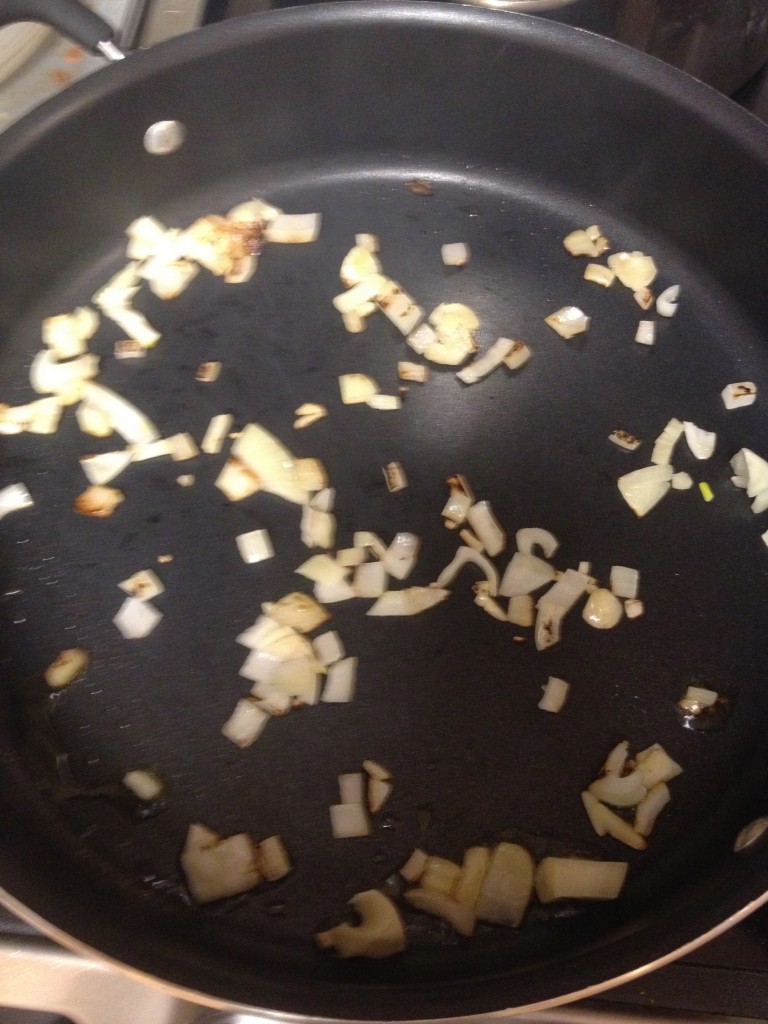 Next chop up your zucchini and add it to the pan ( I like a lot of zucchini so I used a large one), followed by the red pepper
While this is cooking, I prepared my tofu and noodles. If you do not use tofu, you will either have to cook your choice of protein while the veggies are cooking, or if it's already cooked, you can throw it in the pan later like I do.
I cubed it, and then added 1/2 cup of basil tomato sauce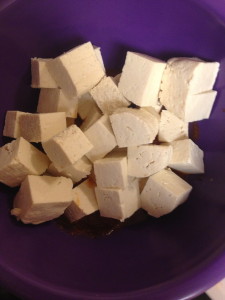 You only need to cook this on high heat for a few minutes, enough to brown it a little bit
Now make sure you cook your noodles! I like mine Al dente with a little bite to them. So I boiled about 6 minutes. ( I don't have pictures of this because I didn't think noodles in a pot were needed) Cook them a minute less than you normally would because then you will put them in the pan with the veggies and tofu.
Once the pasta is cooked, throw it in the veggie pan
Stir it up and add your chopped basil and tofu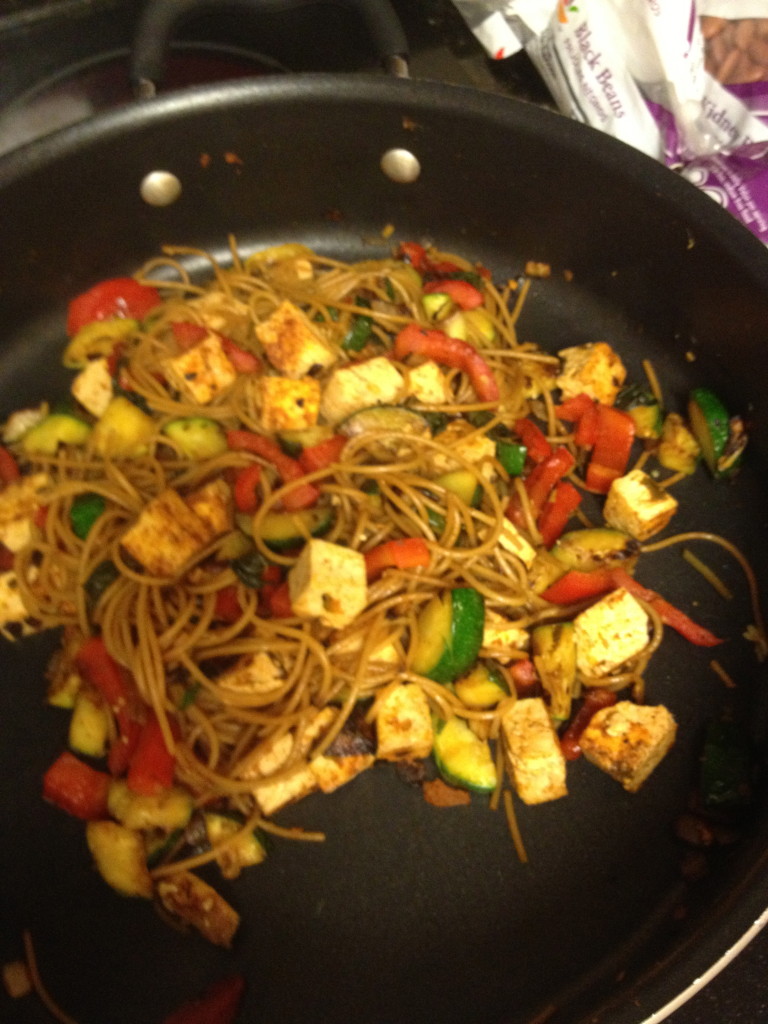 I drizzle with more olive oil to give it a great finish!
(Makes about 3-4 servings)
Now put a serving in a bowl and enjoy 🙂
Pasta… guilt free 😉
Happy eating…
XOXO With a Cherry On Top,
-Minnie