Wholesome Life
Hi everyone.
Well I already messed up my weekly goals by not getting a blog up yesterday. I apologize, but it was one of those days at work. I came home and collapsed.
I think my heart collapsed a little too because Hazel has a really bad ear infection. You all know she's my little lively torpedo. Well she's been the opposite of that. Thank goodness Tony was able to get her to the vet yesterday for treatment. It's hard seeing her shaking her head so much. I hope it clears up soon!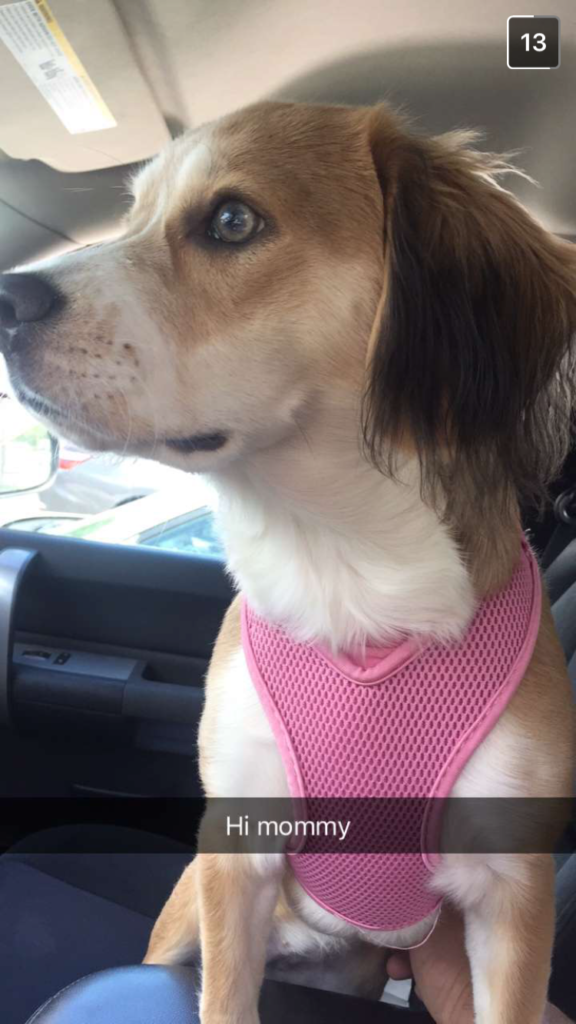 Oh ya know, the snaps from Tony to show that she's okay. I know what you're thinking, yes I will be that panic/worry mother one day. I'm just that type of person. 😉
Moving on, today is Thursday which means my Tone has four days until he starts his wedding prep (I guess that's what he's calling it). I've talked about being more gym motivated because I will not be dieting, however I've changed that just a tad.
I do not want to tempt Tony at all and lately we've been having a few treats around the house. Instead of "dieting" I plan on keeping my foods wholesome. Kicking some of my processed treats that I have in moderation and choosing more natural foods instead. It's not exactly the Whole 30 guidelines because they say no rice, quinoa, yogurt, or beans. I think that's a little too far and not manageable.  I'll be sticking to the foods below for the most part, but allowing some treats here and there when Tony plans on splurging. No calorie counting for this girl. Olive oil is your friend 🙂
I thought I'd make it a regular segment as a little countdown to my wedding and share recipes, how I'm feeling, and what my body is going through. It also gets me back in the kitchen and back to sharing yummy healthy recipes, which is exciting! I do miss that quite a bit, I just need to get together. I can do it, right?
Here's the basic idea:
Proteins: seafood, eggs, poultry, beef, pork, venison, bison
Fruits and Veggies:  just going to say Yes, please!
Fats: extra virgin olive oil, coconut (to include oil, milk, flakes, etc.), nuts and seeds, ghee, nut butter spreads, and my personal favorite, avocado!
Dairy: cottage cheese, yogurts, cheese
Carbs: Rice, pasta, quinoa, potatoes, oats, beans, breado
Misc: Vinegars, Liquid aminos, all spices, hot sauces, teas, flours, natural almond/cashew milks, broths, chocolate/cocoa.
Now this isn't an everything list, just an idea. I'll get more specific with recipes! And believe me, it'll be more than just salads. Although I do enjoy a salad.
I'm off for the day. I hope you all have a wonderful one. Make hearthy choices! 🙂
XOXO,
Katie