Worse and Worse
Hello to all. Not much going on in this blog today because I feel worse than I did the day before. At one point in the day I was able to get up and move around, and I made a pretty awesome recipe. Just standing for that hour or so made me feel like I was going to topple over, so back to bed I went.
The only picture taken besides food pics was this one of Phoebe. She uses the bosu ball to give her an extra boost to look out the window it seems. I guess someone has to use it?
So let me stop whining about my body aches and get right to my recipe, Not So Pretty Sticky Buns!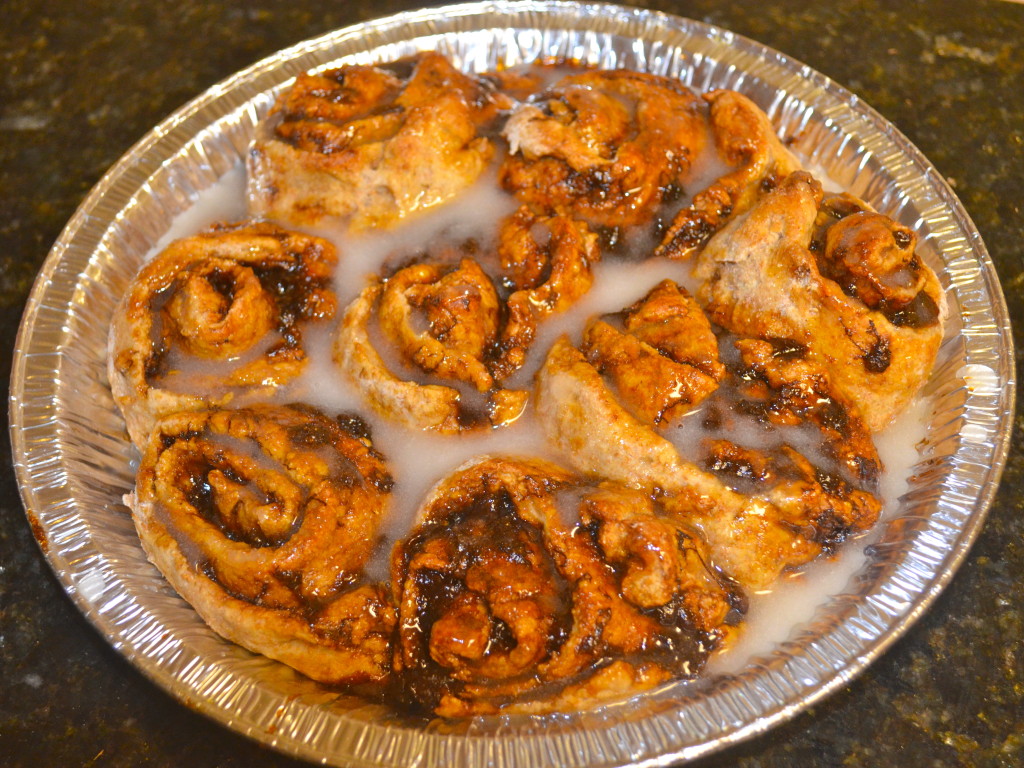 Don't stop at Cinnabon, make your own that is healthier and friendlier on the waistline 🙂
I ended my night with more sleep and How To Lose a Guy in 10 Days on TV. It's one of my favorite movies of all time, but I have to say it's been a few years since I watched it and I look at it quite differently as a woman than I did when I was 18! Still an adorable movie though 🙂 Kate and Matthew had amazing on-screen chemistry!
That's all I have for today kiddos, enjoy the recipe! Pray for me that I'm better before Monday!
XOXO With a Cherry On Top,
-Minnie
P.S. I FINALLY updated my recipes page! Wow now I know why I received so many e-mails about this! I had no idea I was that behind in updating it. I apologize. You will find all my recipes on the page now! 🙂