28 and Bullied
Good Morning. Happy Thursday!
Today I thought I'd take a bit of a different approach to my blog, rather than post a million progress pictures, even though I'm darn proud of them! I'm working my tail off.
So here I sit. 28 years YOUNG, in the best shape of my life, good job, happy pup, healthy, and what I consider a normal, slightly introverted type A personality. Nothing extra weird, not a mean girl to the core. I'm sometimes shy, sometimes cranky or moody, sometimes super bubbly. Just a normal woman like the rest of the world.
YET, I'm 28 and still bullied. 
I thought this was something that went away after the high school days. It starts so young, ESPECIALLY with girls. The minute you entire pre-school you are doomed the second a kid calls you a "doody- head". One kid says it and then it catches like wild fire. Or God forbid you are the little kid that eats the Elmer's glue paste in a jar from Kindergarten. Unfortunately I still remember that kid. Things stick (no pun intended). Did I make fun of that kid? Well no, but I still remember him! Actually I remember thinking "doesn't that poor guy have a Mommy to pack his lunch?" "Or maybe he does and she just stinks at cooking, nothing like my mom! She makes the best lunches around".
—Not to go off on a tangent here but BOY did my mom pack the best lunches. Kids would hover around my lunch box. If I close my eyes I can still smell the cheese balls, fruit by the foot, occasional dunk-a-roos,  strawberry jelly sandwich (I hated peanut butter as a kid- oh how things change!), and my favorite, something I called "chunky chicken" when she would put diced chicken on a sandwich.
Anyway back to the point of this post. Even I am a victim of bullying. And quite frankly, it's gotten worse recently. I know some of you out there may be thinking the following thoughts:
Oh poor little fit girl, she's bullied, call the wam-bulance!
You put your information out there, you're asking for it!
Suck it up buttercup!
And that's perfectly okay if you ARE thinking those things. However, I am human like every one else and I have feelings. In fact, I take things a little more personally than the average person does. It's part of my type A personality. Strive to be the best you can be.
I'm really not talking about being bullied through my blog. That happens A LOT and the first few times, yes, it stung a little bit. But after you get so many you learn to delete, not even read them, and not look twice at the negativity. I know I am reaching so many out there and inspiring others to live a healthy lifestyle; not only through my workouts, but little changes like learning to meal prep (my most popular post to date). I had no idea people didn't write about this topic, so I'm typically the number one hit when someone goes to Mr. Google to figure out how to meal prep! So thank you to those who found me by googling that 🙂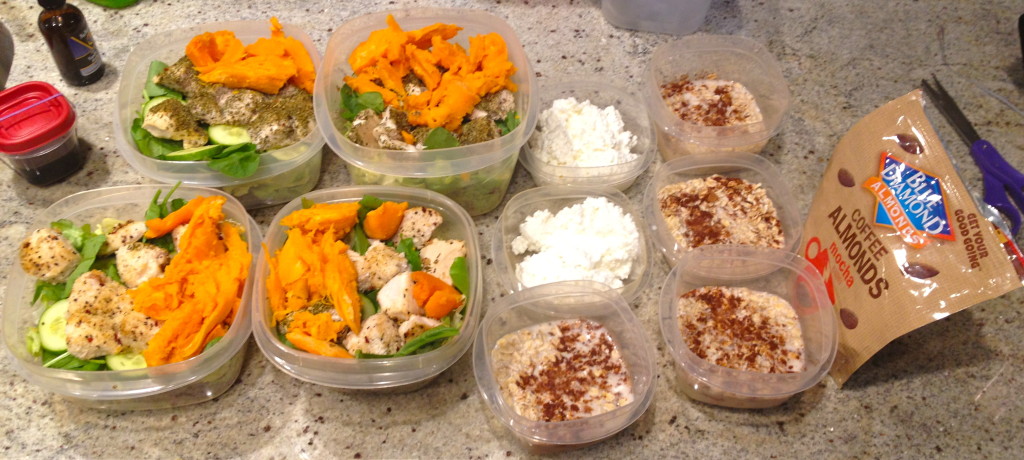 Off on that tangent again sorry…
Anyway, I'm talking about my daily life. Being bullied like I was in middle school all over again. It's an awful feeling, it's a little ridiculous, and frankly sometimes I want to say JUST KNOCK IT OFF.
I'm constantly picked at for the following reasons (and no, this is not one place or person in particular, it happens A LOT):
The way I eat. Since when is it a bad thing to bring your lunch places or prefer to eat your own healthy meals? I'm judged and looked at like a circus freak for bringing a little chicken! I would NEVER point out someone eating unhealthy and judge them for it, so why is it okay to do to me? I often get the "oh she's too good for our food". It has nothing to do with that. I have goals and I plan on sticking to them.
The way I look. I'm often told "you're too skinny", "you need to eat a sandwich", "muscles belong on a man", "you're fit but not skinny, why do you call yourself Skinny Minnie?" "you need to gain weight". I would NEVER tell someone they need to lose weight or make fun of their appearance, so again, why is it okay to do to someone in my position? And as for my muscles, I love them! I work hard for them.
My current lifestyle. Just because I do not share my love life on the internet doesn't mean I'm a lonely old maid. Somethings I prefer to keep private, and even offline I don't talk about it. And everyone constantly asks about this. Who I'm dating, if I'm dating, why aren't you married, why aren't you having babies yet? Really people? 
Gym Bullying. The gym is nothing but an adult playground. You have your mean girls that whisper and giggle about you, and then the men who think you don't belong in the weight room. I get pushed around in the weight room sometimes as if I'm not even there. Men take my equipment, or take extra space. I often think "would they do that to another man?". Gym bullying is a big reason I keep to myself.
My social life. Again, this goes with #3, but a little different. I don't go out and party on the weekends like most people in their 20's. I'm automatically labeled "boring", "no fun", "a loser". I'm living my life for me, not for someone else. If me going to the gym for a few hours on weekends and catching up on my DVR and blog posts makes me a loser in someones eyes, well then they are not someone I want to associate myself with.
Spending habits. This one frustrates me A LOT. People always commenting on me spending money for fitness clothes, conferences, kitchen purchases, blog related things. I work for all of that, no one else is paying my bills. I don't understand why someone thinks it's ridiculous or has to make a point that it's insane I go to Lululemon for nice workout clothes that I live in, instead of spending it on lavish dinners out or a bar tab.
And the newest one- The Bikini Competition. I've learned to tell people it is a "fitness competition" because I am immediately labeled the town wench when I tell people I will be strutting my stuff in a bikini on stage. I feel like someone is going to bring out a huge bell and start ringing it or throw stones at me. No, I am not entering Miss Hawaiian Tropic or a Hooters competition. This is about slaving in the gym and showcasing my hard work! No matter how many times I explain it, I'm labeled and ridiculed for this.
So bottom line:  It's not cool to be bullied. No matter who you are, where you come from, what your personal choices are in life, words can hurt. Words stick with you. Some may think I'm sensitive, maybe I am. I do know though this is not a one time thing. It's daily I deal with all of the things I listed, and more than I talked about. Think before you speak and think of yourself in that persons shoes. And finally, if someone is happy with themselves in life, don't try to bring them down off a high, help them rise up to the top! If someone's success bothers you that bad, then get out there and make your own success! You are in control of your own destiny, no one else.
Just a different kind of blog today and some things to think about. Let's all stop the bullying and the mean girl trend 🙂
XOXO With a Cherry On Top,
-Minnie