A Letter To G-Mama and Pop Pop
Starting this day off a little different
Dear G-Mama and Pop Pop (Mom and Dad),
The two most important people in my life. Words cannot express how much the two of you mean to me. Whenever I'm having a bad day, you both call to check on me. Whenever I'm sad, you both are sad. Whenever I'm happy, you both are happy. I am SO grateful to be your daughter and I have to share with the world how extremely lucky I am to be brought up by two amazing people. You have taught me how to be a genuine person, caring, sympathetic, determined, and also a great Mommy to Phoebs. I wouldn't be where I am without the two of you, in terms of my career and life in general. This blog wouldn't even exist without you two encouraging me to write and follow my dreams. I love you both for EVERYTHING. Not just the material possessions, but for the companionship, the laughter, and the love. I spend every weekend with you guys because I just love being there. I love you both so much, and so does Phoebe 🙂
-Your Minnie Pooh
————
Okay, back to normal 🙂
Yesterday was MUCH better. I felt like my old self again. I was laughing, bubbly, and could concentrate. Everyone immediately noticed and kept saying you look like you are doing much better today! Old Katie is back 🙂
Work was busy, but not the terrible kind of busy where you want to rip your hair out. Just the busy where you keep working and the time goes by pretty quickly. I can deal with that!
For breakfast I had lots of coffee. Okay, I'll admit I probably had a little too much, but I couldn't help it. For some reason it just tasted fantastic!
Really, I did have real food. This trail mix bar and greek yogurt for meal one. I had pomegranate pearls in a separate container to put in the greek yogurt and I spit them out. Stupid fridge. They were rancid! I bought two big containers of them! 🙁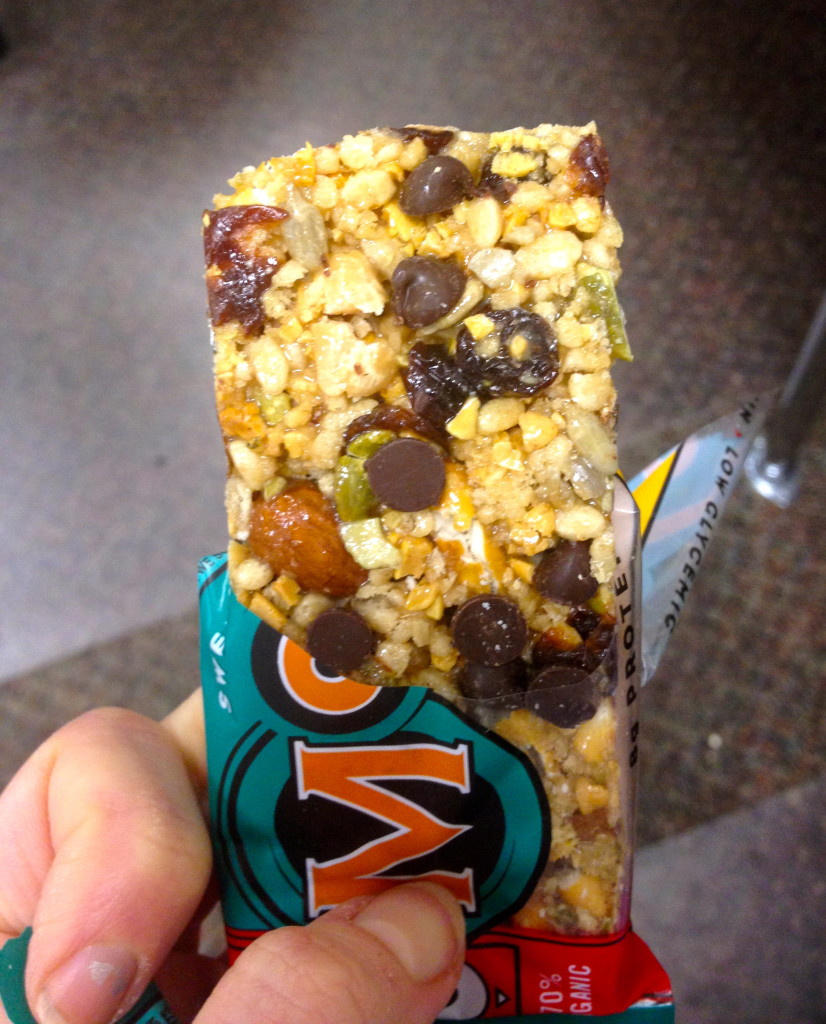 Meal #2 was all smoked goodness from my dad! Chicken, brussels sprouts, and onions with cholula
And meal #3 to follow. More chicken, carrots smoked, and cinnamon raisin ezekiel bread (no toaster available) with natural PB
Meal #4 was a banana and protein shake at my time to leave work and head to the gym. It was back day. I didn't lift TOO heavy because when I started doing dead lifts I felt a little tweak in the right upper section of my back. Didn't want to strain something!
Wide grip rows, 60 lb bar, 12 reps x 4 sets

Behind neck lat pulldown standing, 30 lb bar, 10 reps x 4 sets
Pushups, 10 reps x 4 sets
Quick straight leg dead lifts combo. THESE WERE TOUGH! I used a 60 lb bar, and did 10 quick dead lifts, followed by 5 narrow grip rows, then 10 more did lifts, then 5 more narrow grip rows. I was out of breath because it is one constant flow. Definitely gets the heart rate up. I did 3 sets. By the third set I WAS DONE!
Bent over rear delt fly's, 15 lb weights, 12 reps x 4 sets
Stiff leg dead lifts with Smith Machine, 135 lbs, 8 reps x 4 sets
Kettle bell swings, 30 lbs, 20 reps x 4 sets
Also did a few squats and lunges
Squats, 15 reps x 4 sets
Curtsy lunges, single leg, 15 reps x 1 set each leg, then alternating 20 reps x 1 set
And 25 minutes on the elliptical/stair combo machine.
Headed home…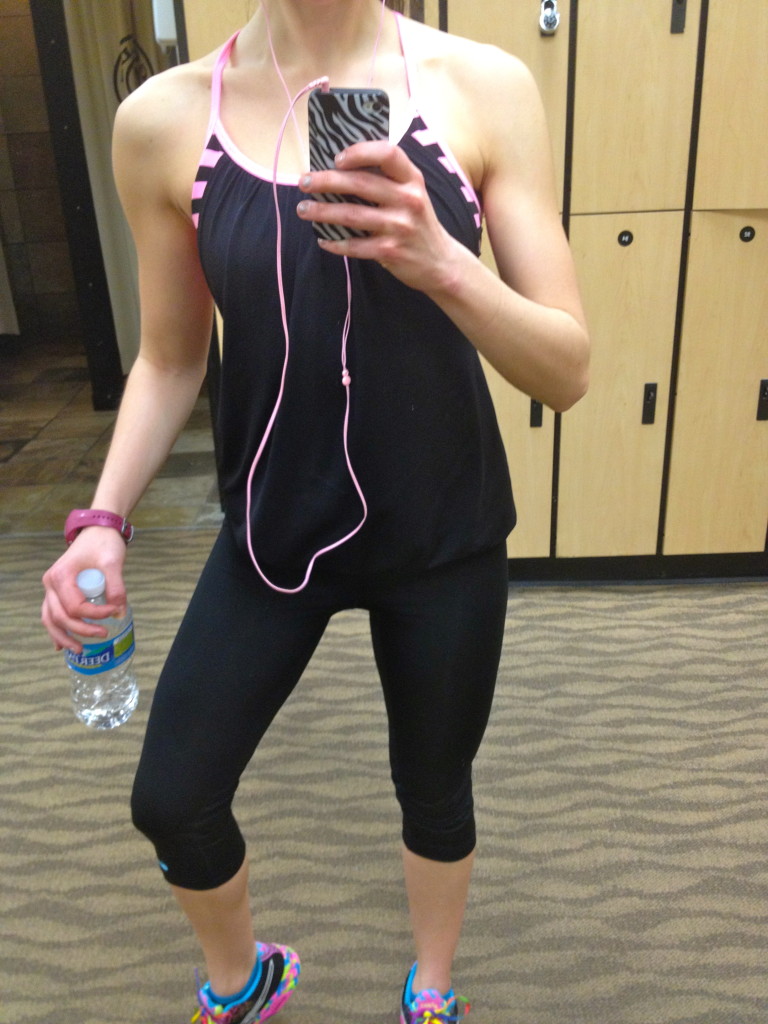 TO THE BEST THING EVER!
The top box was my cookie dough casein (it's good, but not what I expected. Tastes too similar to the vanilla! The chocolate is still the best)
The bottom box however,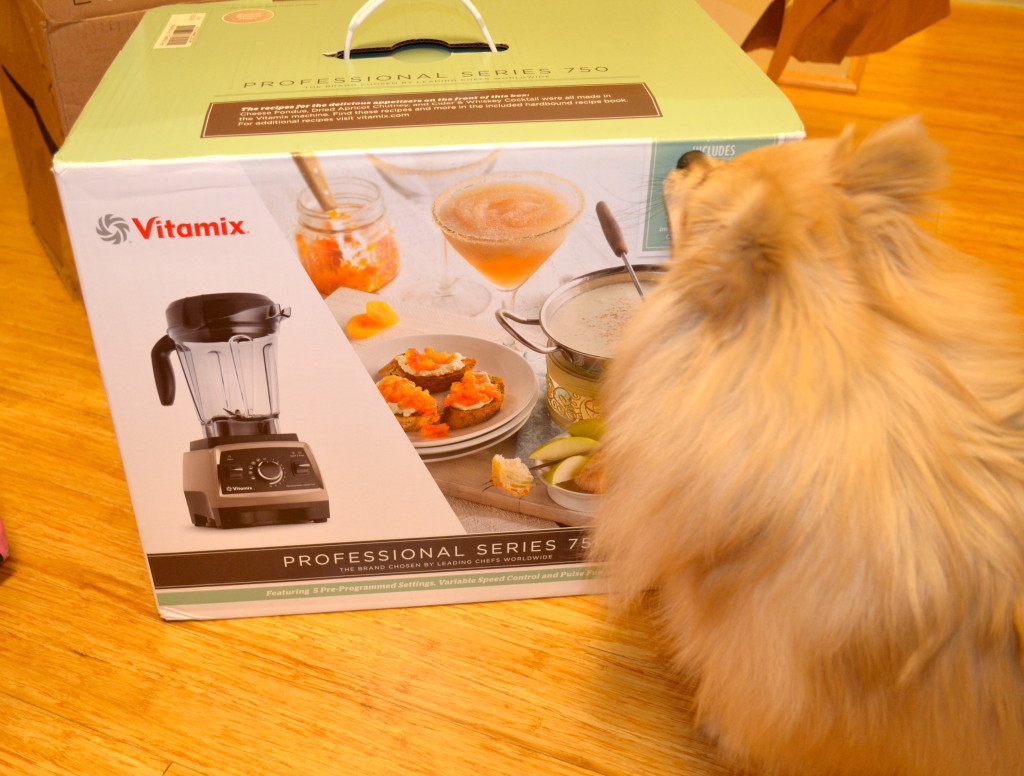 Phoebe was excited too! First when I opened it I screamed (even though I knew what it was). Then when I opened the actual Vitamix box I cried. I know it's sooooo silly, but I never thought I would have one. For my parents to buy it for me, just because, well it means the world to me.
Of course I tested ASAP. Didn't even shower or switch out of gym clothes. Didn't care!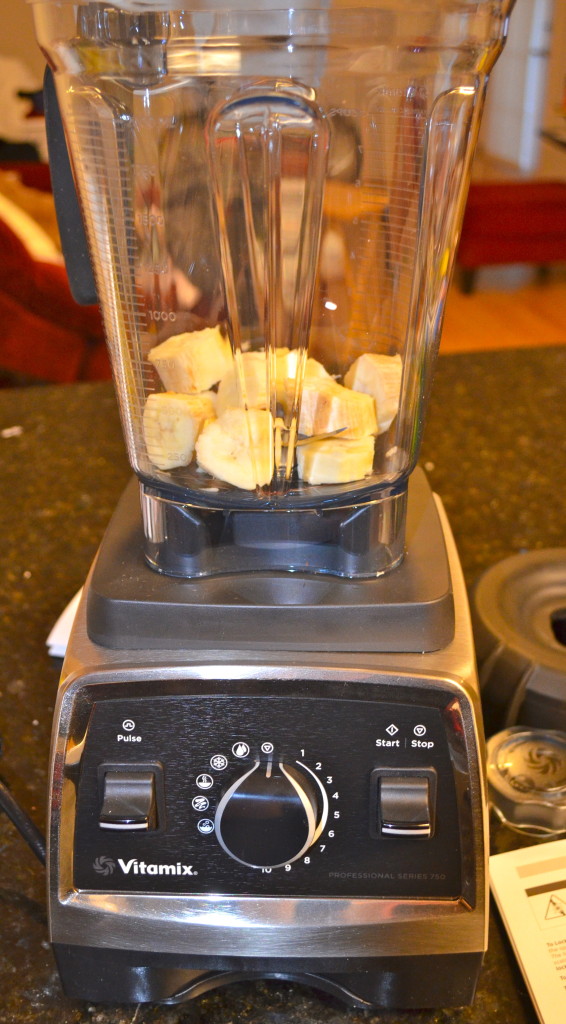 See all the little symbols? Basically they are different settings on how to make things. One for frozen desserts, soups, smoothies, different speeds, etc. It is incredible. I made my first fluff with it. I didn't even care what it was. I threw in whatever I had on hand. I think this was blackberries and chocolate protein powder? Weird I know, but really good!
Now these pics below are blurry, I was upset they didn't fully turn out because I want to remember this moment forever 🙂
Why Lucy? Well because the name Vitamix reminds me of my favorite I Love Lucy episode where Lucy does the commercial for Vitameatvegamin. "Tastes just like candy!" "the answers to all your problems are here in this lil 'ol bottle". Such a great show! G-Mama will appreciate this!
I ended up posting this pic on my Facebook and Instagram account because I was THAT excited about Lucy.
It really made a beautiful fluff!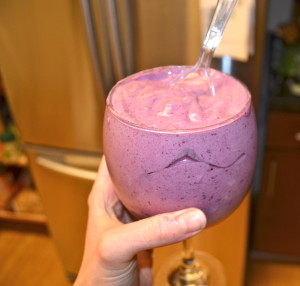 Speaking of fluff…
We played a little bit and she was quite sassy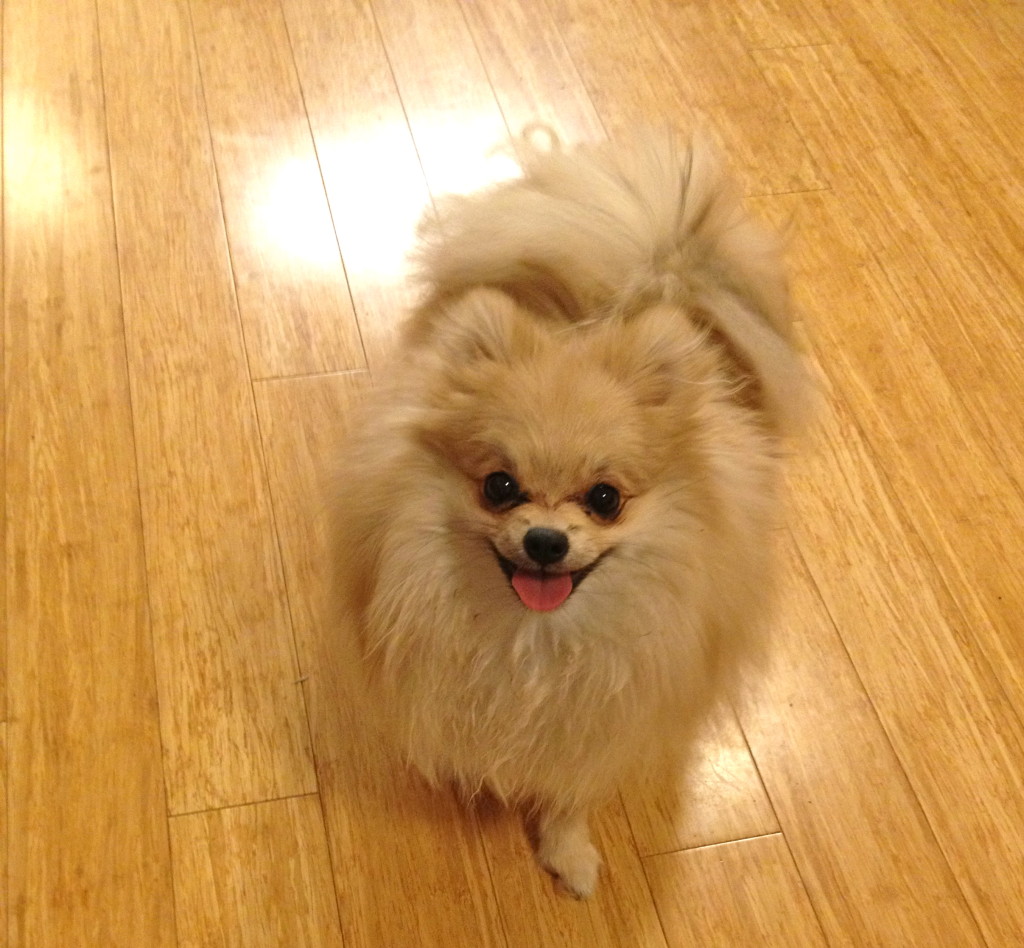 I spent the remainder of my night looking through my recipe book that came with the Vitamix. It is HUGE! Check it out
I cannot wait to put everything in this thing. Expect lots of blended recipes. Big bonus is that it cleans so easy! I was worried about that, but it's so much easier than my old food processor.
Today is Thursday, yay. I found out I can use my sick hours for Tuesday, so I am taking my Friday off too as normal. I originally was going to go in for a half day, but decided not to. Today I will be working a little later because I am in the OR, so going straight home after work and will do a little chest work at home.
Have a great day!
XOXO With a Cherry On Top,
-Minnie