Act Natural
Hey everyone. Sorry for getting this up late. We had to get up early to take Tony's truck into the shop and then off to the vets for Miss Hazel.
We are a big girl at almost 18 pounds! I said 17.2 but then when I looked at how long her legs are, I thought more 18. She's long and lean. Definitely not the 40 pounds they told me, but I love that she stayed on the smaller size. It's better for Phoebe.
Oh, did anyone watch April the giraffe this weekend? I was up at 7am on Saturday and scrolling through Facebook I saw someone posted it was really happening. I'm pretty sure my whole unit watched it! Someone even did a birth announcement at work.
How adorable! I watched for over an hour on my phone, then went downstairs to watch it on our TV. It's definitely different than people, that's for sure… but very interesting to watch.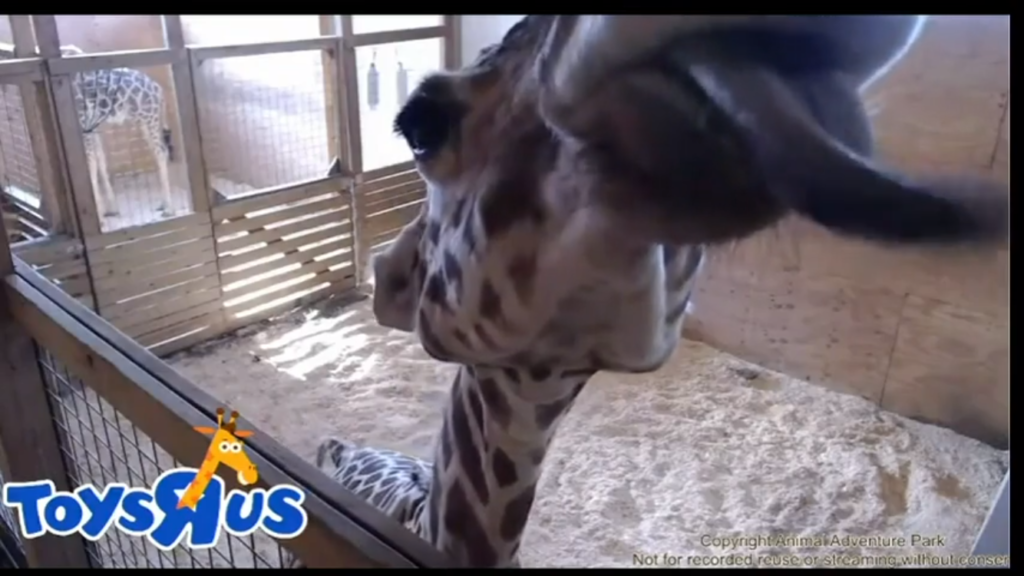 Did you guys watch?
Moving on, yesterday I went to Ulta and ended up buying this guy.
I normally sleep with a thin blanket or something over my eyes to cover any source of light so I decided to give this a try since it was 50% off. How did it go? Well, I fell asleeep with it on top of my head, so yeah… never used it. Hopefully tonight I'll try it out, but Phoebe looks cute in the picture 😉
This afternoon/evening Tony and I are going to a park/garden to get our engagement photos done. I'm SUPER nervous and excited at the same time. It's hard for me to "act natural", but I'm sure our photographer will give us wonderful direction. Hopefully it doesn't end up like this…
As G-Mama says, "it always comes back to Friends". It really does! Every scenario I can relate to an episode of Friends. 
I hope you guys have a great Wednesday. Wish us luck!
XOXO,
Katie