Photo Success
Hi and a big Happy Thursday to you.
Yesterday Tony and I made it through our engagement shoot without tons of awkwardness. Well, there was some because I don't know how to avoid that, but I'm sure we got some really great shots. Our photographer is so sweet and made us feel super comfortable.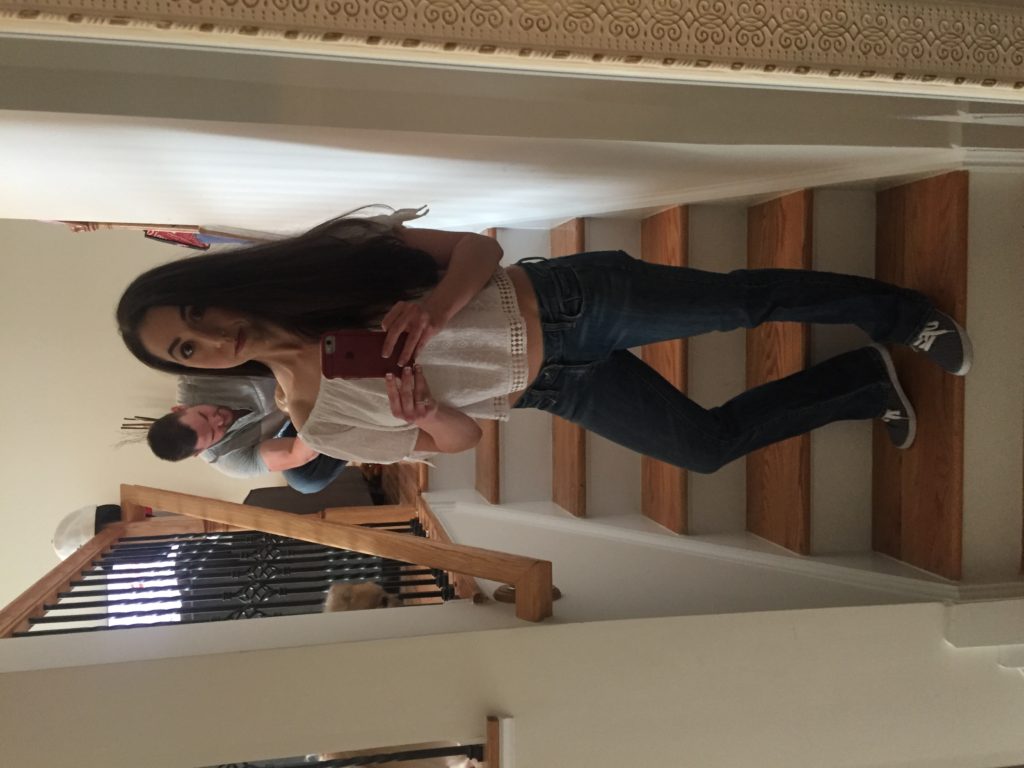 Here we are pre- photo shoot, Tony is behind me getting the dogs ready!
Plus… we brought the pups! I can't wait to see some of those pictures. Trying to get Hazel to look was a challenge, but lots of weird noises were made to get her to look up. Phoebe was model pup since she is a camera hog and always looks up smiling 🙂
A HUGE thank you to my good friend Hannah for coming to the shoot to take care of the dogs. We did about 15 minutes with the girls and then Hannah took them back to our house. It's quite the hassle to tote two of them by yourself, so this girl deserves friend of the year. Not to mention I got home and saw THIS.
She does me a huge favor, and we get the presents? I am so grateful to have her as a friend.  Everyone deserves a Hannah!
After we came home it was snack city. Tony was starving and my dress was super form fitting so I tried not to eat anything that would make me bloat before our pictures. I ran right to the candy Tony's mom gave us for Easter.
Does anyone remember these? I would always get these off the ice cream truck when I was a little girl. Oh, the nostalgia I get when I eat them!
After the candy came the healthy stuff since we had to pack our lunches for today. Don't these asparagus look yummy? Just some salt and pepper and a little bit of oil, roasted in the oven. We all know I love to roast veggies 🙂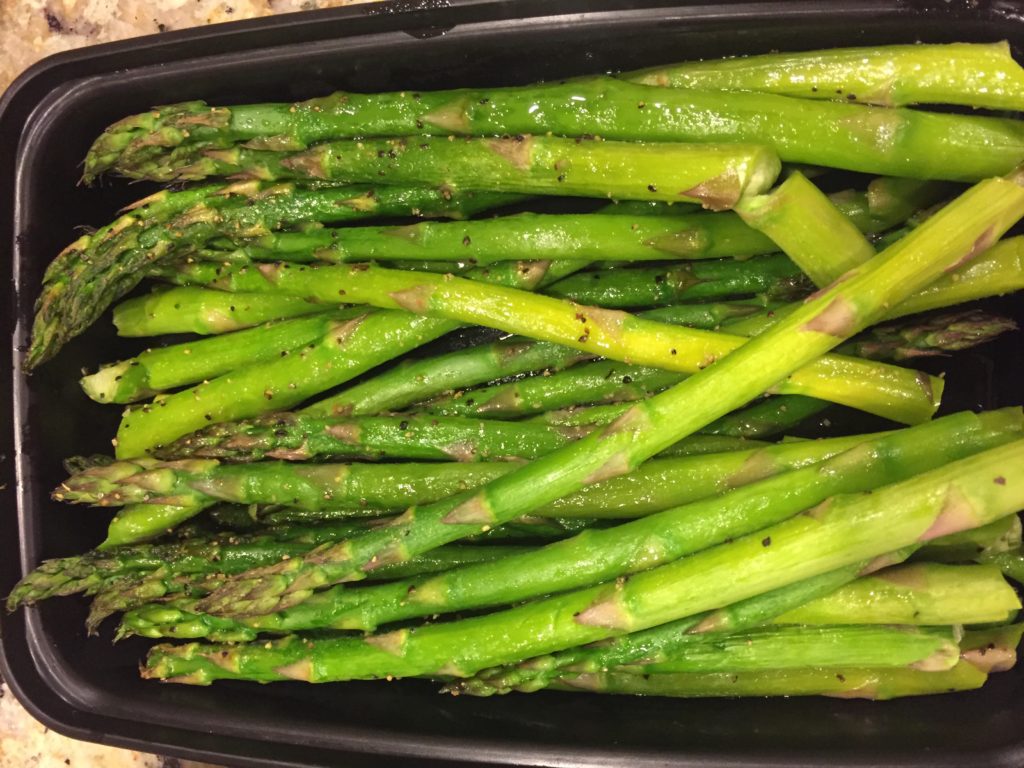 Luckily, we didn't have to prep much food because I have an incredible Dad who showers us with all the smoked meats! Seriously, turkey burgers, regular burgers, chicken, and steaks. It takes hours off of meal prep time for our household and I am so thankful for it. Thank you Dad! 🙂
I hope everyone has a great day.
XOXO,
Katie