An Open Letter to the Man of My Dreams
Tony,
They say "when you know, you know". That phrase is an understatement of the relationship we have together. It didn't take long for me to fall head over heels in love with you. Within a few dates, you had unofficially moved in, and after years of never being able to imagine myself sharing space, it felt 100% natural to be there with you. It's funny how quickly life can change, and how quickly it felt odd to be without you on the rare nights that we weren't together. I always said Phoebe and I were "a package deal", and when you scooped her up and fell asleep with her on top of you on the couch, it made me envision the life we would share.
From burger juice dripping down my arms, to all dressed up and out on the town, you have loved every part of me, and I love every part of you in return.
The love we share is more than I ever could have imagined. When I look at you I see my home, my heart, my life. Our bond is special. Being able to call you my best friend; the person I can't wait to see every day when I come home, the person I want to talk to first when I receive good news, and the person I can run to when I'm scared or hurt.
Never difficult, never complicated, time together has always been what I look forward to the most, just time. And now we have the rest of our lives together. To share every up, every down, and everything in between. I will stand by you the rest of my days and I am so proud to soon be your wife.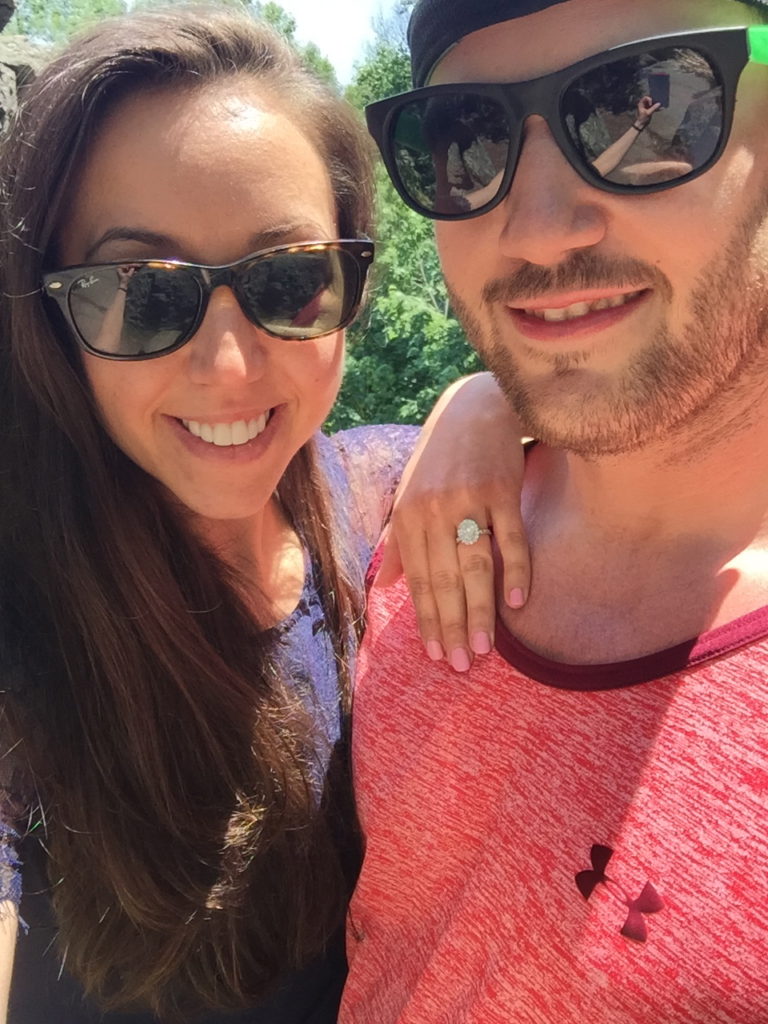 This is just the beginning of many years of love and happiness that we will share. Our memories are endless. You are my heart and my family, always and forever.
  I love you more…
Katie