Pool Days
Hi friends!
I've been GREATLY enjoying days I'm off. It's been sunshine and blue skies here in Maryland, which is a nice change from the 3-4 weeks of rain we received a few weeks ago. I mean it was raining all the darn time! On Monday I went to the pool with Hannah since we were both off, and Tuesday I went with Tony. Can I publicly yell at him for NOT wearing sunscreen? It's terrible! I've told him MANY times he needs to protect his skin, but he doesn't listen. I know his mom is reading this… so there ya go 😉
We had an awesome time at the beginning of the week. Hannah even stopped for some must haves before coming over 😉
I mentioned earlier in the morning I wanted a pizza raft… and she delivered a pizza raft!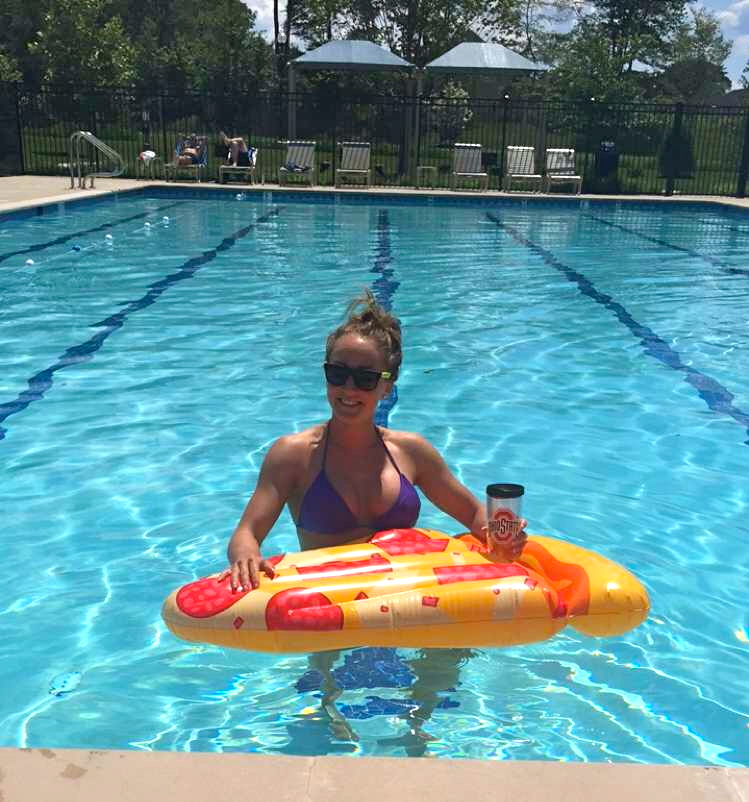 The past few summers I definitely haven't enjoyed the pool or the beach, or anything super summery. This year I'm living it up! It's too beautiful not to.
Plus, hanging out with friends is always great… especially when they love your puppy.
Another great bonus of summer that I am enjoying to the fullest? THE FRUIT!
It's cherry season people! The best fruit known to mankind when they are a deep reddish purple and pop when you bite into them. Previous years I said no to fruit because of the sugar and carb content. I really was missing out. I've devoured fruit since I was a child and summer is the best time to take advantage of it. I just use it as my carb source for my daily intake rather than grains, rice cakes, or my beloved Chex cereal I've been into lately.
A quick blog today, but I'll be back tomorrow with more. Phoebe is calling my name downstairs 😉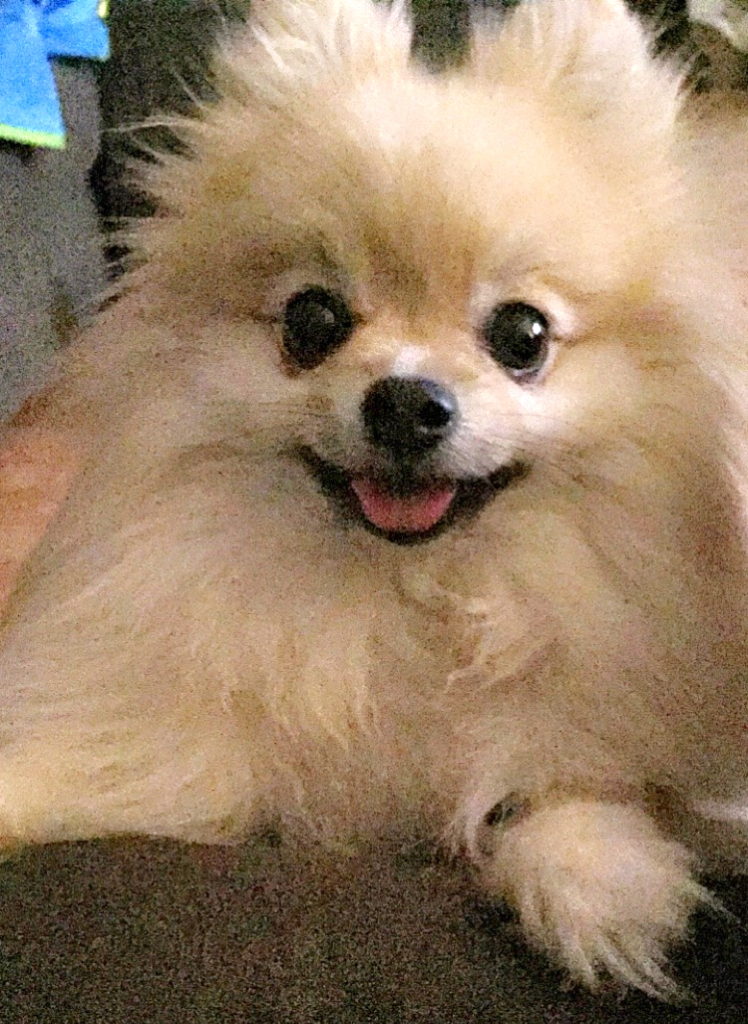 A little fuzzy, but it was a nighttime picture. Too cute not to post. 
XOXO With a Cherry On Top,
-Minnie