Apple Pie Protein Fluff
Protein fluff is now my all time favorite food. When I finish my fluff I want another. When I am done a workout I think, man I want a protein fluff. I used to roll my eyes at people that would drink protein shakes! Especially because I lived by the rule "I'd rather eat my calories than drink them". Well my fluff is more like a milkshake than a drink, and yes I would have it every meal if I could, but not sure how beneficial to my health that would be?
Moving on, I've started to expand my fluffs a bit. This is not your ordinary vanilla, banana, and milk. Nope this is apple pie fluff, and yes it tastes like homemade apple pie!
I came up with it one day at work, when I was sitting there eating apple slices. A few months back I was eating 1-2 apples a day, and now I hardly eat any! I get on kicks, what can I say.
This fluff will win your heart, promise 🙂
For this recipe you will need:
1 small to medium sized granny smith apple. Peeled, chopped in cubes, and placed in the freezer for an hour. I ended up using 4.2 ounces of it
1/2 frozen banana
1/2 cup of no salt 1% milkfat cottage cheese
1 scoop of vanilla protein powder
1/4 cup of unsweetened vanilla almond milk
2 teaspoons of cinnamon
1/2 teaspoon of imitation butter extract
Chop up your apple, place in a sandwich bag and put in the freezer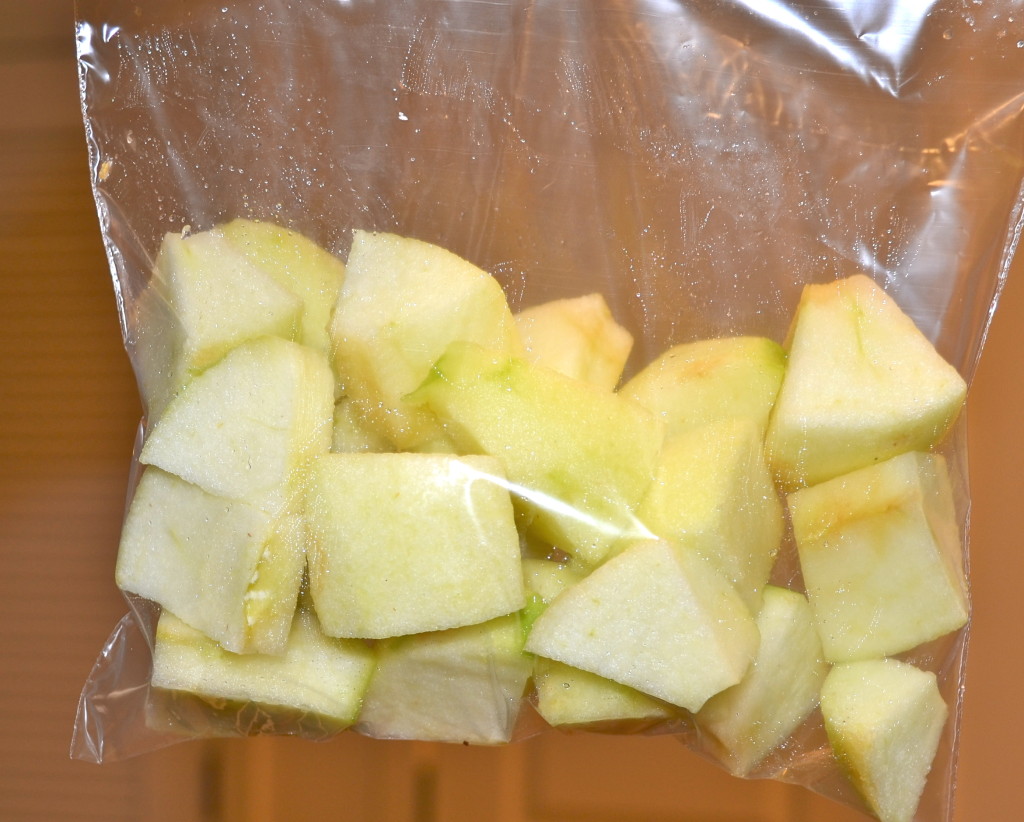 When your hour is up, they will be slightly frozen, exactly what you are looking for to make the shake cold!
Place everything in a food processor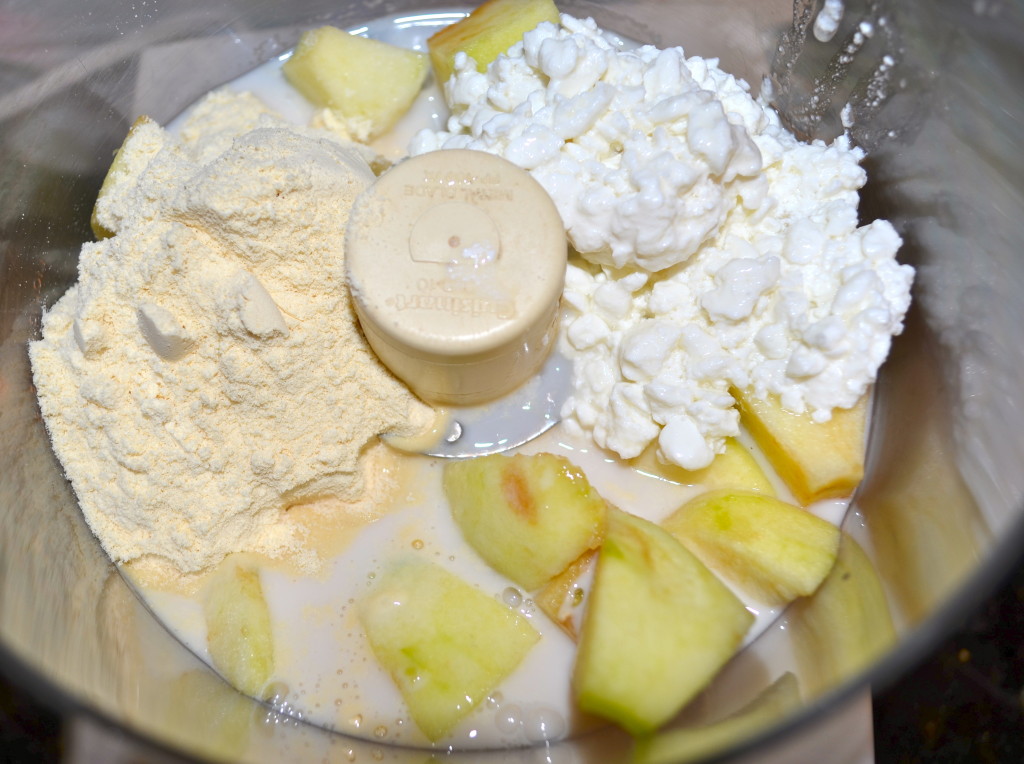 Mix continuously for 3 minutes to create the fluff. I think I added a few ice cubes to bulk it up a bit.
The butter extract really makes this! You can usually find it in the spice aisle. If you can't find it you can skip it all together. You will still get the flavor from the apples and cinnamon, but the extract gives it that buttery apple pie taste.
Pour and serve into a wine glass! Yes I am super classy 😉
Up close! Sprinkled more cinnamon on top
This one is definitely a keeper. Drink and enjoy your fluff 🙂
Nutritional info: 327 calories, 4.15 grams of fat, 31.4 grams of carbs, 40.1 grams of protein
Happy eating…
XOXO WIth a Cherry On Top,
-Minnie