Casein Fudgesicles
Looking for a delicious fudgesicle but also want to get some additional protein? Look no further!
In my old "dieting" days I would eat the healthy choice fudgesicle bars all the time. They were 100 calories, pretty good, and satisfying for after meals. Well my version has only 50 calories and has some yummy melted chocolate in there too! Plus each little fudgesicle has 8 grams of protein! Pretty sweet deal. The healthy choice fudgesicles had 5 grams of sugar in each one and mine only have 1.5 grams of sugar!
For a chocolatey after dinner treat, plus a protein boost try this one 🙂 Plus they are ridiculously easy.
For this recipe you will need:
1 scoop of chocolate casein powder. (I buy optimum nutrition chocolate creme. Find me at amazon or any type of bulk protein website). 
1 and 1/2 cup of unsweetened vanilla almond milk
1 Tablespoon of chocolate dream chips (find me at any grocery store)
Start by mixing your casein with the almond milk. You need the extra 1/2 cup because casein is SO thick.
I use the Blender bottles to mix all my protein shakes. They are so worth it. I found these large 28 ounce ones in a 3 pack at BJ's for $18.99! One is regularly $8.99 so definitely a steal.
Now melt your chocolate chips. I found these dairy free chips that have less calories and fat than normal chocolate chips , plus they are a little more tummy friendly!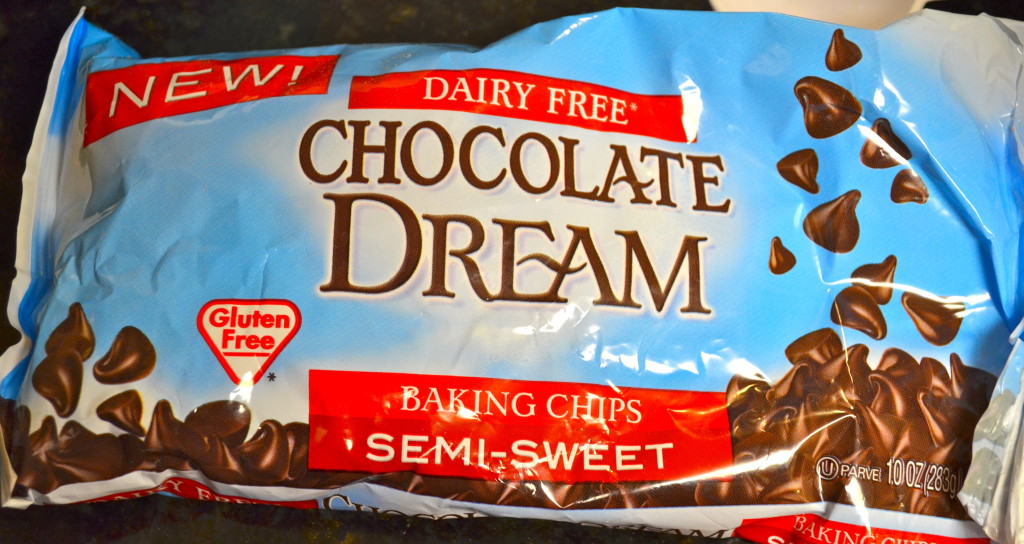 I placed in the microwave for about 20 seconds, then stirred
Place a small spoonful in the bottom of each popsicle mold
Then top with your casein. I only did 2 with the chocolate just to test, but I threw in a few more chips in the other 2 of the molds, just for a little something extra 😉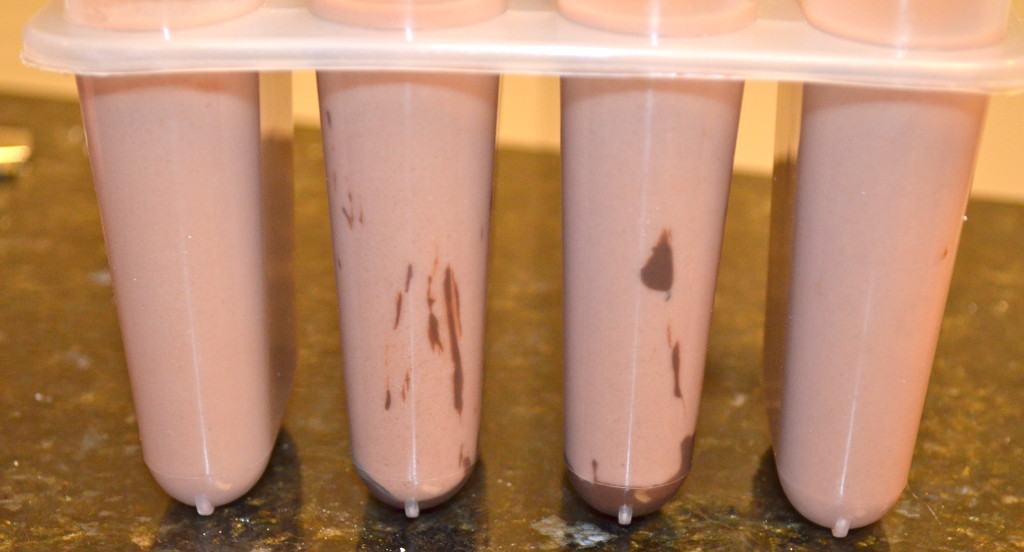 You can fill almost all the way to the top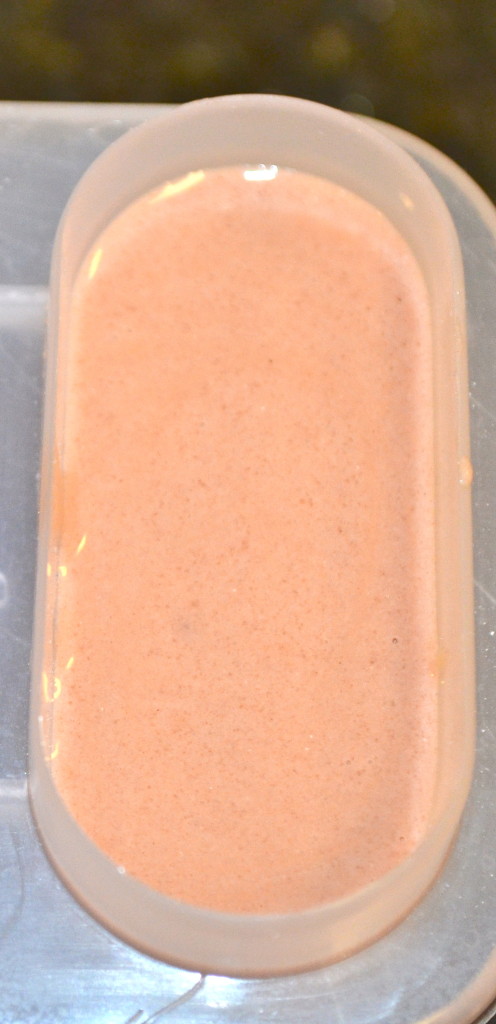 Now pop in the freezer overnight!
In the morning you have your casein fudgesicle 🙂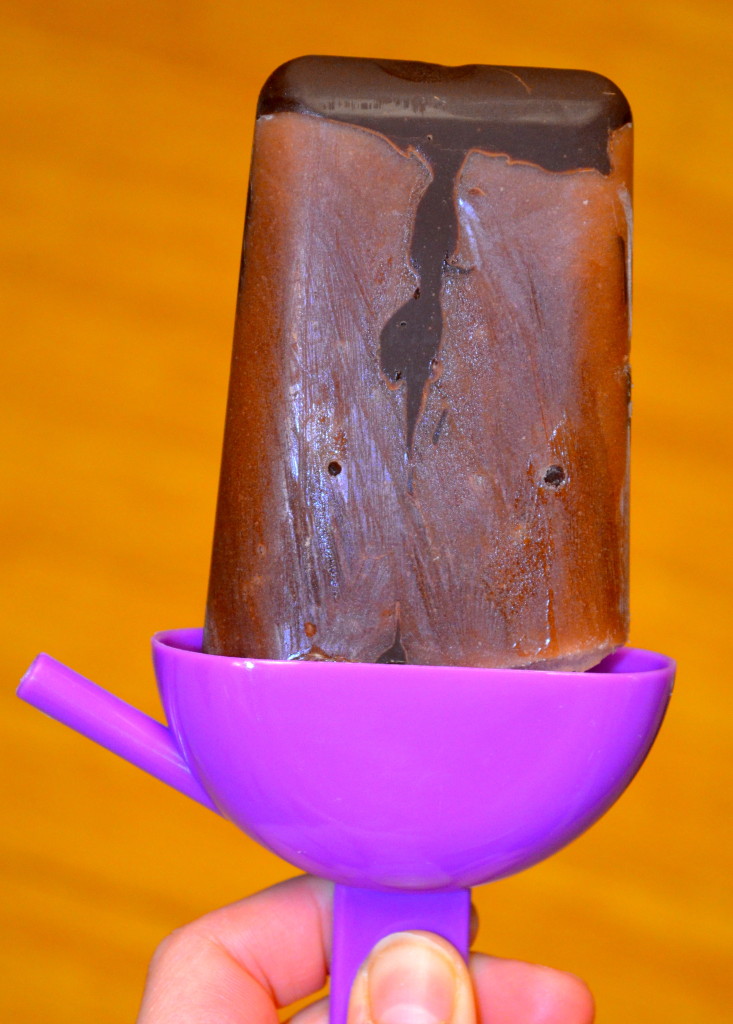 Nutritional info: 50 calories, 1.37 grams of fat, 3.6 grams of carbs, 1.5 grams of sugar, and 8 grams of protein.
And look at the goodness on top!
Perfect after dinner dessert!
Happy eating…
XOXO With a Cherry On Top,
-Minnie