Animals Dressed As Humans
"What is Monica's biggest pet peeve?"
The answer to that question is my title. Last night I watched my all time favorite episode of Friends "The One With the Embryos". You know this one. "The Lightening Round", where Monica and Rachel bet their apartment in a quiz game against Chandler and Joey. Now when I say this is my favorite of all time, I'm talking about all of TV in general. I have seen this episode, and I'm not exaggerating, at least 1000 times. I know every single word, and can say it along with the characters. That's how many times I have watched it. If you put me on a stage somewhere and asked me to recite the script, I'd laugh in your face and be able to do it in a heartbeat.
It's one of those things that comfort me when I'm down, not feeling well, or just need a laugh. I laugh every time I see it, and appreciate even the facial expressions. I'm sure there is something out there like this that you can all relate to. Something that you gravitate towards that gives you great comfort. For my G-Mama, it's a book called Crazy Ladies by Michael Lee West (female author). If you like books about lively women from the south, check this one out. She always passes the word onto people about this book because it's one of her favorite things! I read it back when I was a teenager I think, and wasn't over the moon about it. Now that I'm a little older I think I will try it again!
Yesterday I started my morning…er… my AFTERNOON! in a panic. I woke up and looked at my tv box to see 1:30 staring back at me. I thought that can't be right, then I thought okay, it's 1:30 am, only to roll over and see 1:30pm on my alarm clock! What!? Why didn't my phone alarm go off? Okay I probably turned it off and didn't remember. But why didn't Phoebe wake me barking? Not sure. I stumbled out of bed to see her jumping at the gate. (Okay first I texted G-Mama to let her know I was alive and not kidnapped) I guess maybe my body really needed that sleep.
I enjoyed coffee and my fluffy protein shake. This was strawberry banana
And then off to G-Mama and Pop Pops I went with my girl. I chatted a bit then had to hit the gym since I slept most of the day away. It was leg day, but I changed it up a bit. My knee was really bothering me after my first 30 minutes, so no Smith machine. It's always a good idea to change things up a bit too.
I started with a 14 minute warm up on the elliptical. It was supposed to be 20, but the guy next to me had the strongest cologne on and I couldn't take it another minute. I hate this!
Then I hit some legs:
Side squats, 40 lb bar, 20 alternating reps x 4 sets

Hello Hamstrings, 40 lb bar, 12 reps x 4 sets
Leg extensions, 80 lbs 12 reps x 2 sets, then 95 and 100 lbs, 10 reps x 2 sets
Curtsy Lunges holding 10 lb kettles, 20 alternating reps x 2 sets
Sumo squats (44 lb bar over head), 12 reps x 4 sets
Walking lunges across gym floor with 22 lb bar on shoulders, 20 alternating lunges x 4 sets
Regular squats unweighted, 12 reps x 2 sets
Plie squats unweighted, 12 reps x 4 sets
Calf raises holding 30 lb weights in each hand, 12 reps x 4 sets
Seated leg adduction and abduction, 50-70lbs, 12 reps x 4 sets each exercise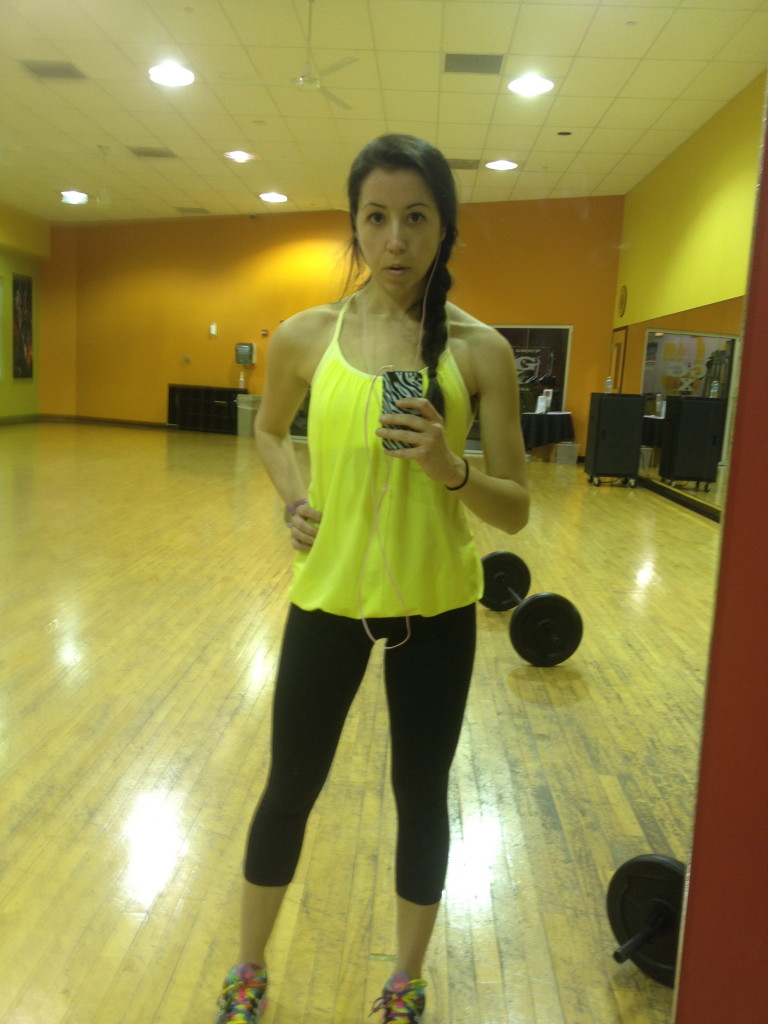 I also did 15 minutes of the arc trainer and 12 minutes on the stair master
Then glute bridges! 12 reps x 4 sets with a 25 lb weight
And the bridge itself…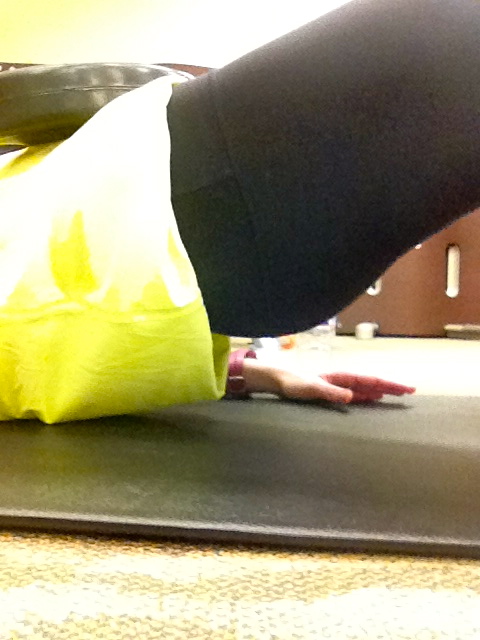 It really works the booty! Speaking of booty, leg day, the stairmaster, and genetics have done me good!
When I left I grabbed all my things and realized it looks like a rainbow exploded on me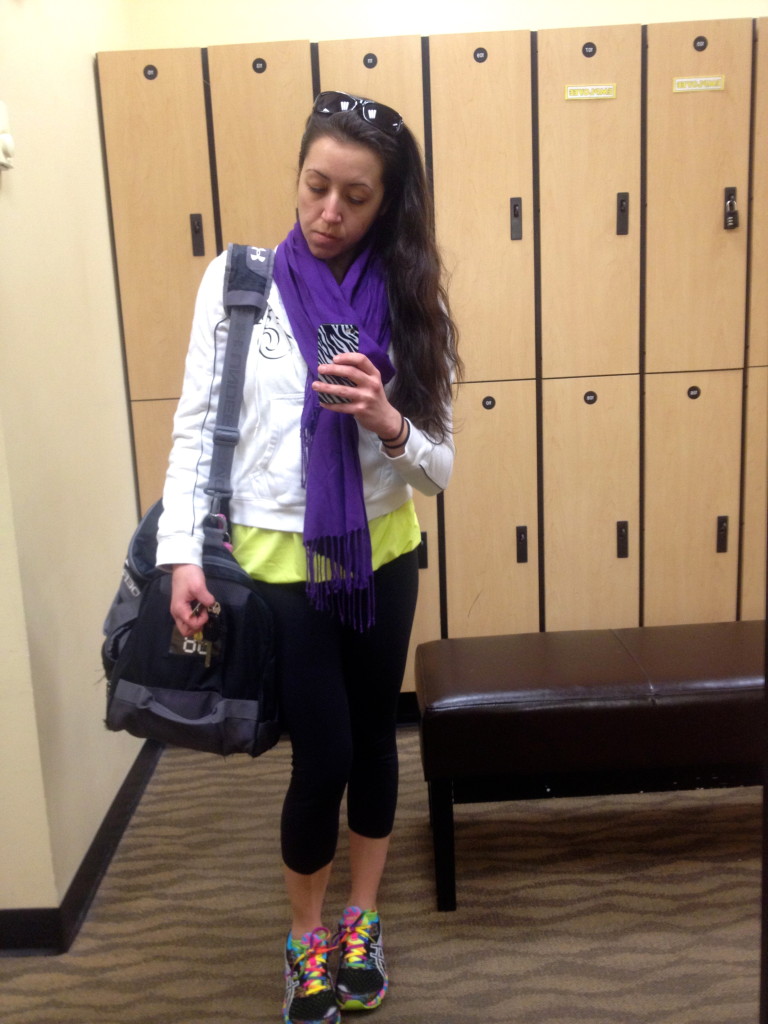 After the gym, I stopped by BJs to pick up some things, and couldn't resist these mags. Don't judge me!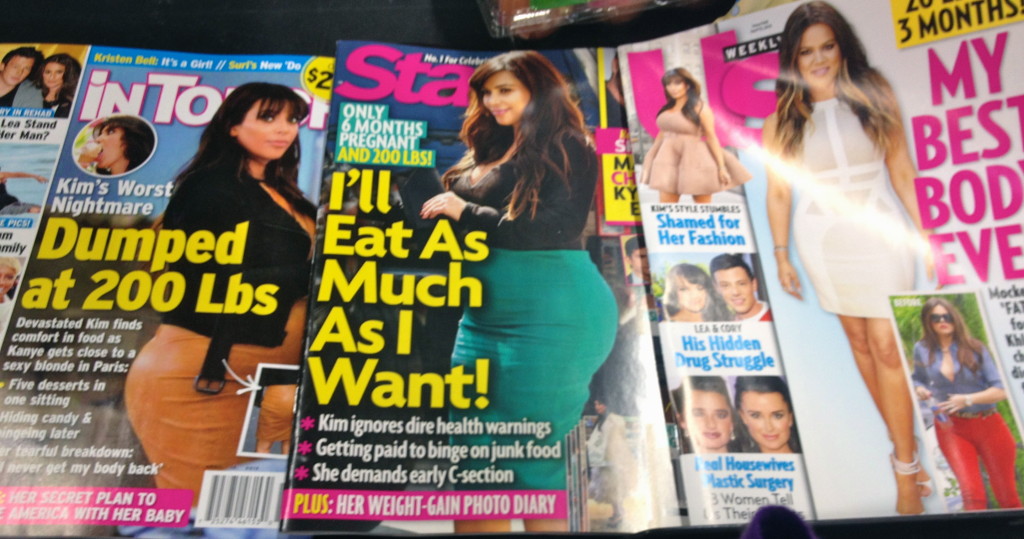 At home I enjoyed them with my girl Phoebs!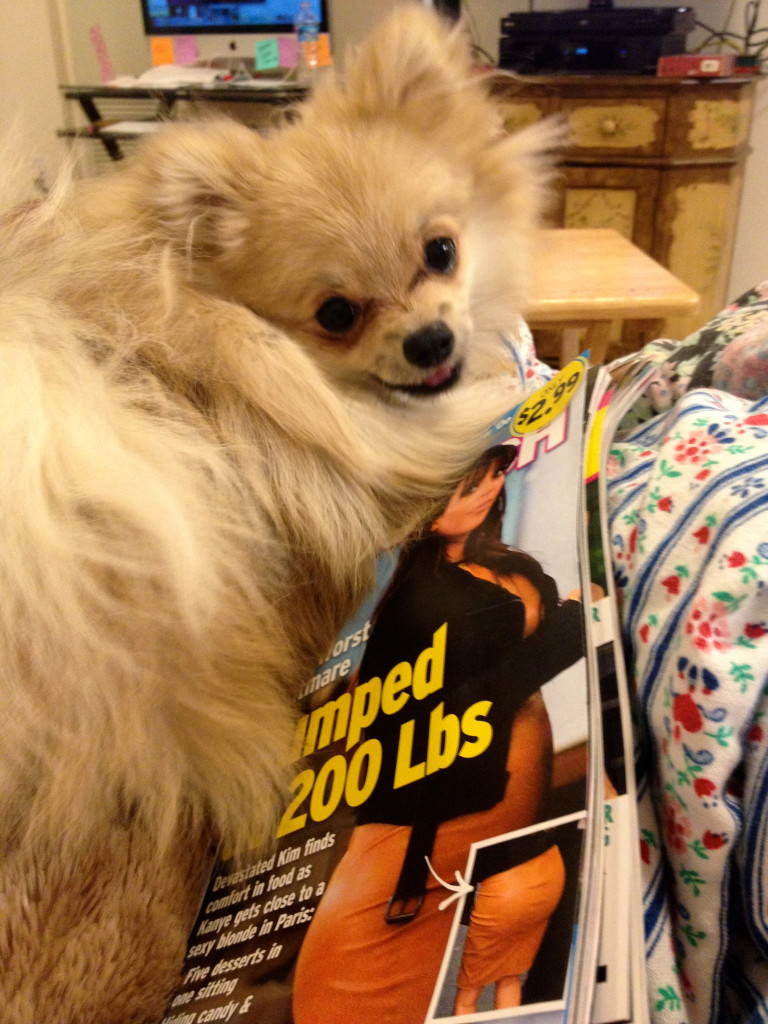 For dinner I had tofu shreds, some veggies, and a salad. Then I made these Casein Fudgesicles!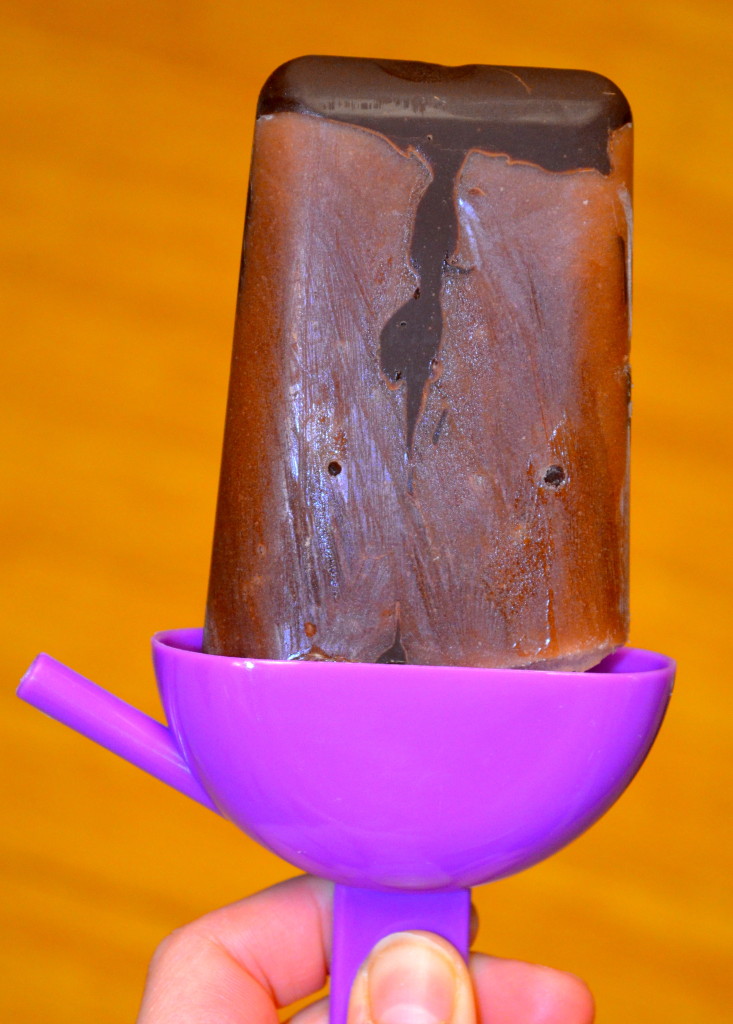 Only 50 calories and 1.5 grams of sugar! Plus 8 grams of protein. Fudgy popsicle goodness 🙂
Later for my Sunday I have shoulder day, then some meal prepping. I think I am going to make my clean corn chowder for lunches instead of my normal chicken. Change it up a bit! Plus I love that soup!
Enjoy your Sunday
XOXO With a Cherry On Top,
-Minnie