Clean Corn Chowder
It's winter time! Snow, icy days, and cold temps! So on a cold day the best thing to warm you up is a nice big bowl of soup!
Soups are a healthy eaters friend if you do it right! They can be light, but also super filling at the same time. If you stick to low sodium broths, stay away from heavy creams, and use the proper "fillers", you can make a hearty soup that loves your waistline!
I have been a fan of corn since I had two baby teeth! My parents would strap me in my high chair and hand me corn on the cob and I'd go to town on that baby!
See! Proof!
Funny thing is I'm not sure I've ever even had a corn chowder! So I tried this little spin on it. A lot of the times they are creamed or blended, but I like a chunky soup where I can taste my veggies and get the bite.
You will want to make this one! It tastes AMAZING! I couldn't believe I hadn't been eating it all this time!
For this recipe you will need:
-1 Tablespoon of extra virgin olive oil
-1 red bell pepper, diced
-1 medium to large sweet potato, peeled and diced
-1 small yellow onion, diced
-1/2 Tablespoon of minced garlic
-2 Tablespoons of whole wheat flour
-2 1/2 cups of unsweetened vanilla almond milk
-1 1/4 cups of low sodium organic vegetable broth (look at ingredients to make sure clean!)
-1 cup of chopped broccoli
-1 16 oz can of low sodium yellow corn
-4 ounces of soft tofu
-1 Tablespoon of stevia in the raw
-pepper to taste
-1 Tablespoon of plain greek yogurt
First gather those pretty veggies!
Now heat your pot with the extra virgin olive oil on medium heat and add the chopped sweet potato, onion, and pepper
When this starts to soften up a bit, add the minced garlic
Add the whole wheat flour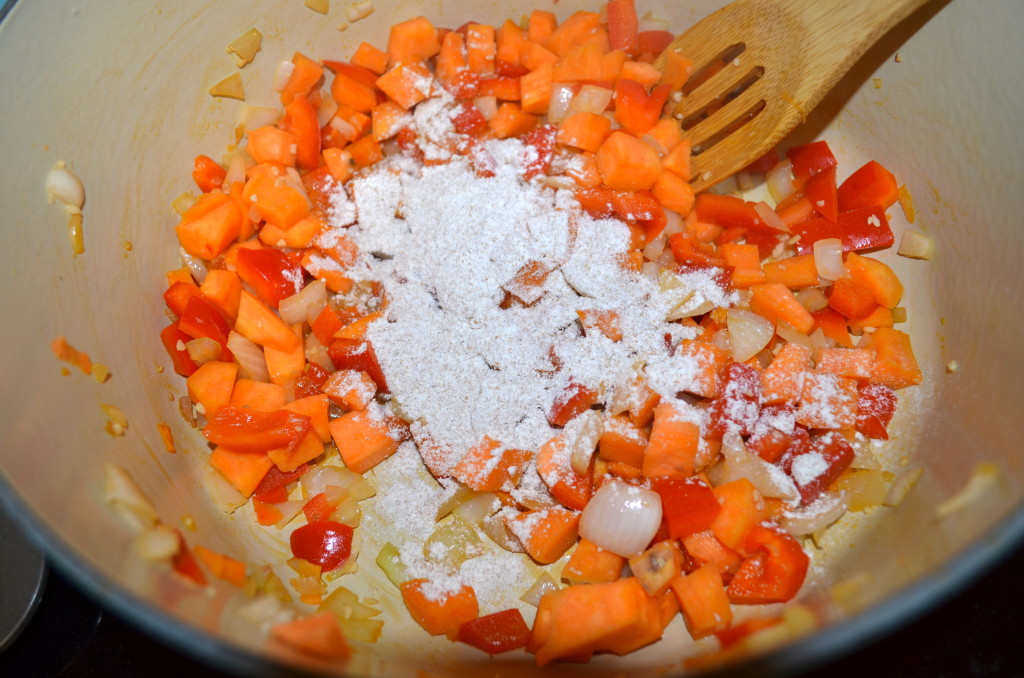 Next add the almond milk. I think this MAKES the soup. If you were to use a skim milk it wouldn't give it that sweet taste. The aroma from the almond milk is also incredible. I knew it was going to taste good once I put the milk in!
Stir and slowly add the vegetable broth, season with some pepper
You will get this awesome pot!
Add the broccoli and the can of corn (I drain it almost completely, leave a teeny bit of the water from the can and add)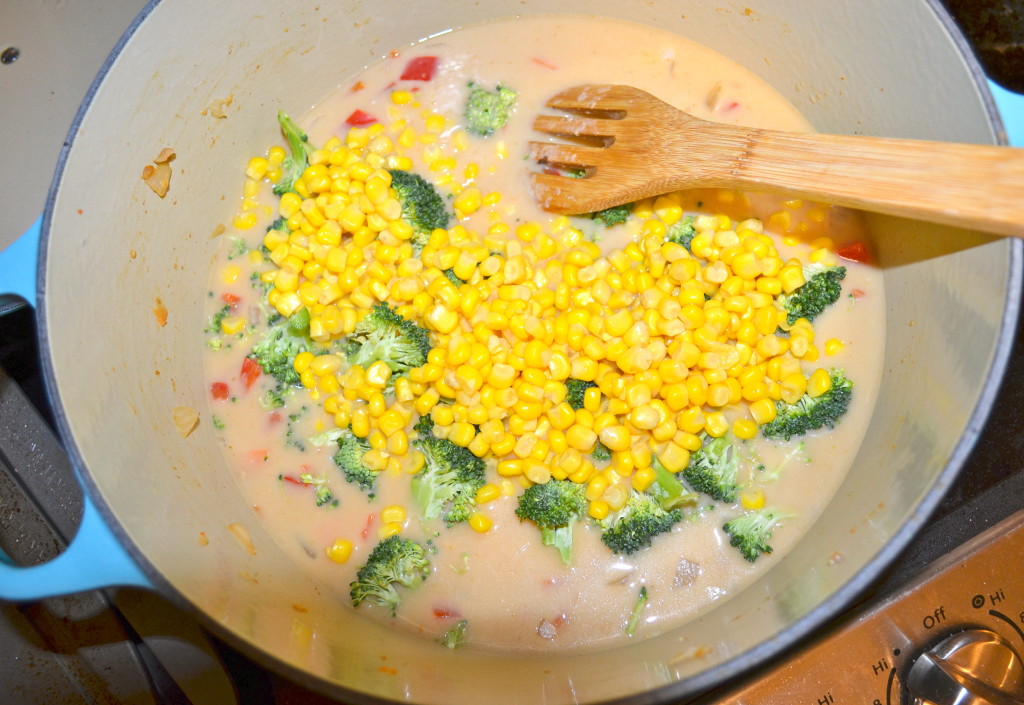 Stir this up and crank the heat up a little until the pot comes to a boil. Continue to boil for another 3-5 minutes
While this is boiling, take 4 ounces of the soft tofu and mash it down in a separate bowl. I just used a spoon. Place in the microwave for one minute to help you out a little! Then mash
Add this to the pot, stir, then reduce the heat to a simmer
Cover and cook for 30 minutes on low!
You end up with a BEAUTIFUL creamy clean corn chowder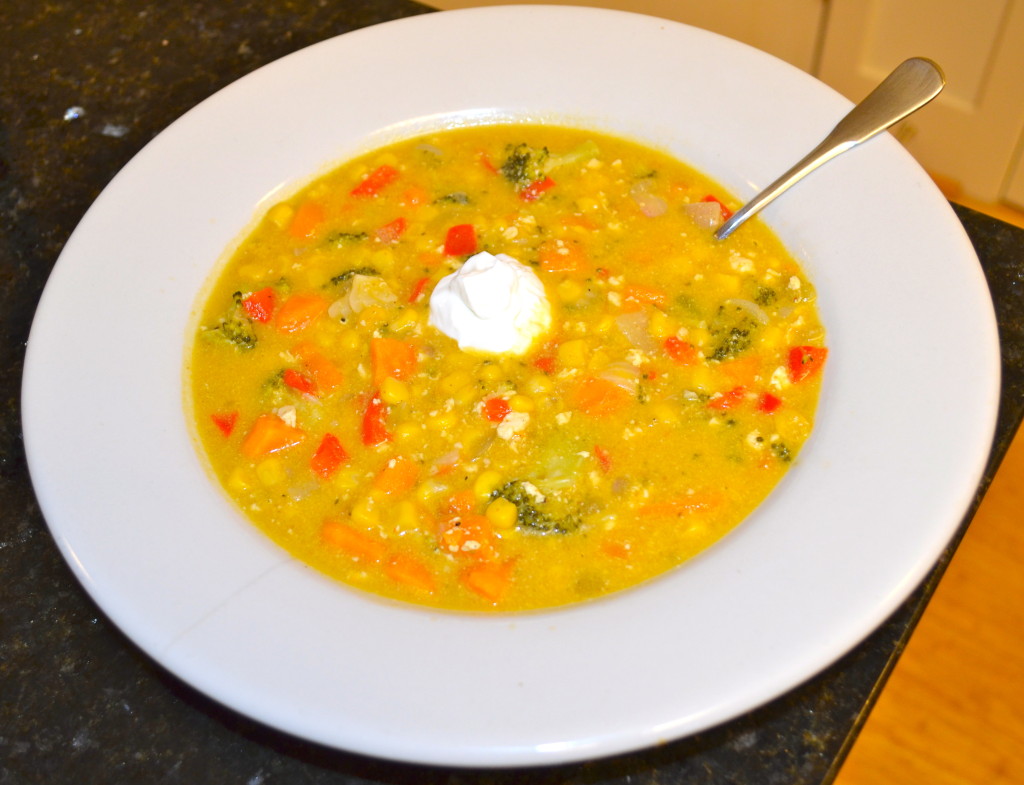 I topped with a Tablespoon of plain greek yogurt. It really set off the soup! Little tang to the sweetness. I highly suggest it 🙂
Up close goodness
PLEASE make this tonight. It is probably my favorite soup I have ever made. I have been missing out for a while apparently!
Happy eating…
XOXO With a Cherry On Top,
-Minnie