Cheesy Chicken Puppy Treats
Phoebe LOVES treats. I try to monitor her intake of them because she is so small and won't eat her regular puppy food if she gobbles them all up. When we go to G-Mama's, Phoebe always has her pick of any treat she wants. And then she usually steals Shelby's too (parents pup).
One day I decided to make my own treats for Phoebe! I saved a few bucks with some ingredients I had lying around, and she just inhaled these 🙂 Plus they are puppy heart healthy!
For this you will need:
– 1 chicken breast, cooked/chopped into small bites (1 small chicken breast will do, not the huge ones)
– 6 oz of tomato paste (1 can)
– 1/4 cup of cream cheese (I used 1/3 less because that's what I had)
– 1/4 cup of shredded mozzarella cheese (I used skim)
– 1 and 1/4 cup of whole wheat flour
Start by pre-heating your oven to 350 degrees
Now this is the easy part! You can throw all these ingredients in at the same time! Get a large bowl and add everything from the list above. Now mix well until you have a dough you can knead.
Now once the dough is all combined, take it out and flatten it to about 1/4″ thickness
I didn't have a rolling pin, so I just used my hand!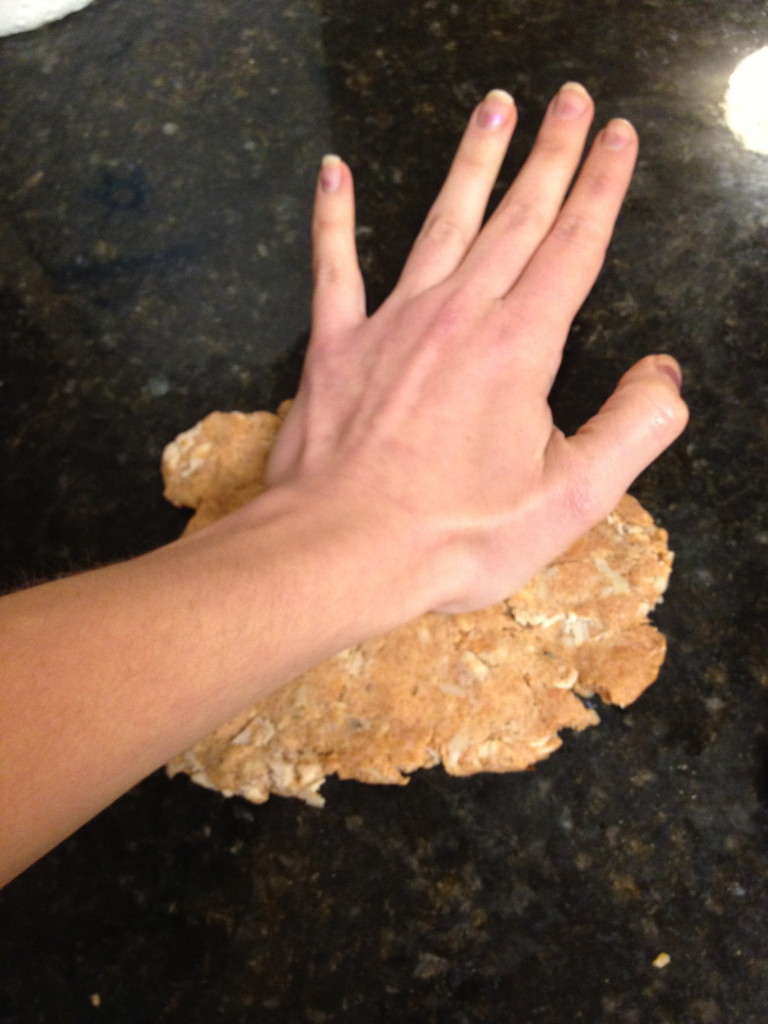 Once you have flattened out the dough, you can either cut these in squares or strips
OR if you have super cute cookie cutters like I do, use those! (Wal-Mart!)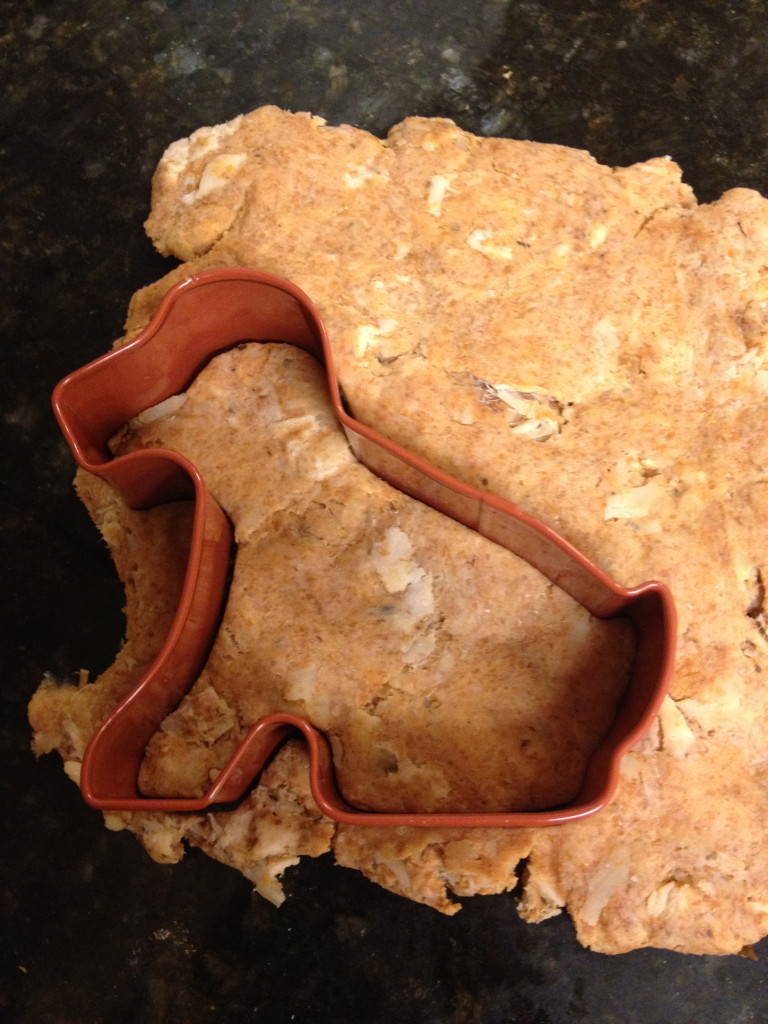 Now line these up on a pan sprayed with cooking spray (Pam). You can make more than I did, as the dough will probably make at least 20-24 treats. I make 6 at a time and then freeze the rest of the dough in separate freezer bags. That way they are fresh out the oven for the pups!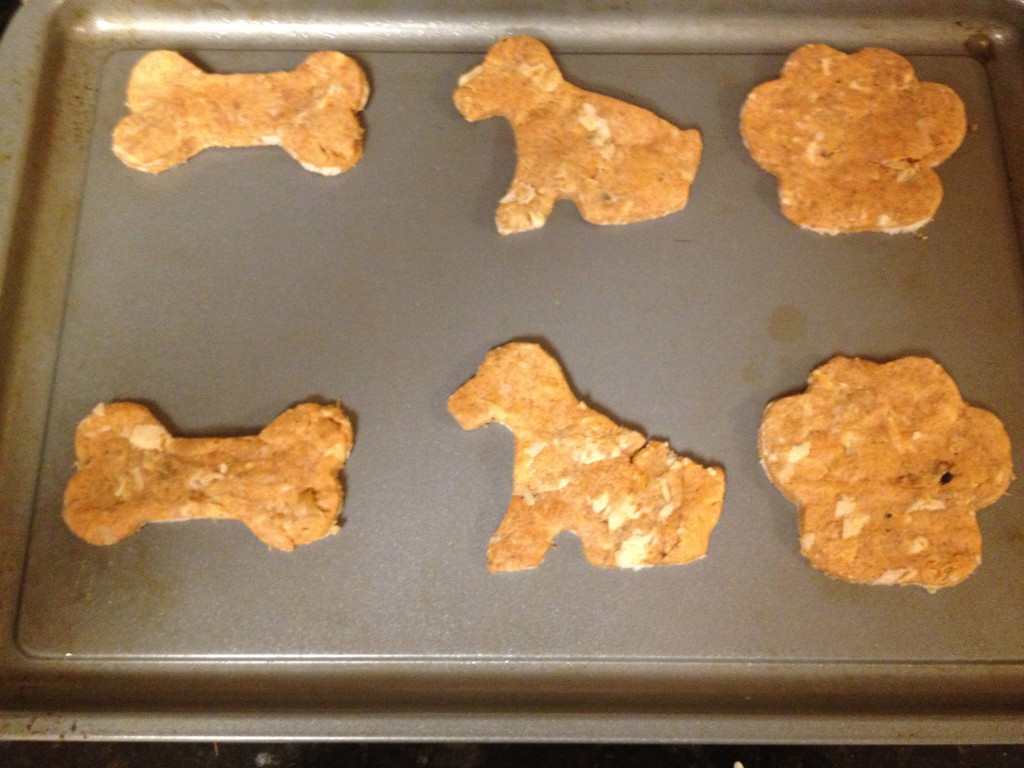 Now bake at 350 degrees for 15 minutes…..
Take these off the pan and let them cool for at least 15 minutes before giving them to your pup.
You need to refrigerate what the little one doesn't eat or they will go bad.
Happy eating for the pups…
XOXO With a Cherry On Top,
-Minnie