Christmas Cookie Workout
Merry Christmas Eve!
I am at work, staring at my watch until the clock strikes 12. First I have to give a GIGANTIC apology to the most important people in my life, my family. I'm sorry I cannot be at Christmas Eve Brunch, but I love you guys and I will see you tonight! 🙂
My blog is going to be quick today for obvious reasons.
After work I plan on getting in a power hour workout that I like to call the Christmas Cookie Workout.
Why? Well duh, I want Christmas Cookies! And maybe a Christmas Waffle. You guys know that's my favorite part!
This year I'm not even going to sit here and say "oh I will be good". Time to indulge and worry about the gym the next day.
This workout is a non stop 1 hour workout that will burn a lot of calories and get you your bang for your buck!
This is NON STOP, NO BREAKS! Choose a challenging weight for the exercises and repeat the desired number of reps and sets until you reach 10 minutes. I will probably do 8-10 reps of each and repeat until I hit my mark.
And since it's Christmas Eve, I had to finish my wrapping. Bet you can't guess who helped me?
It's all about presentation!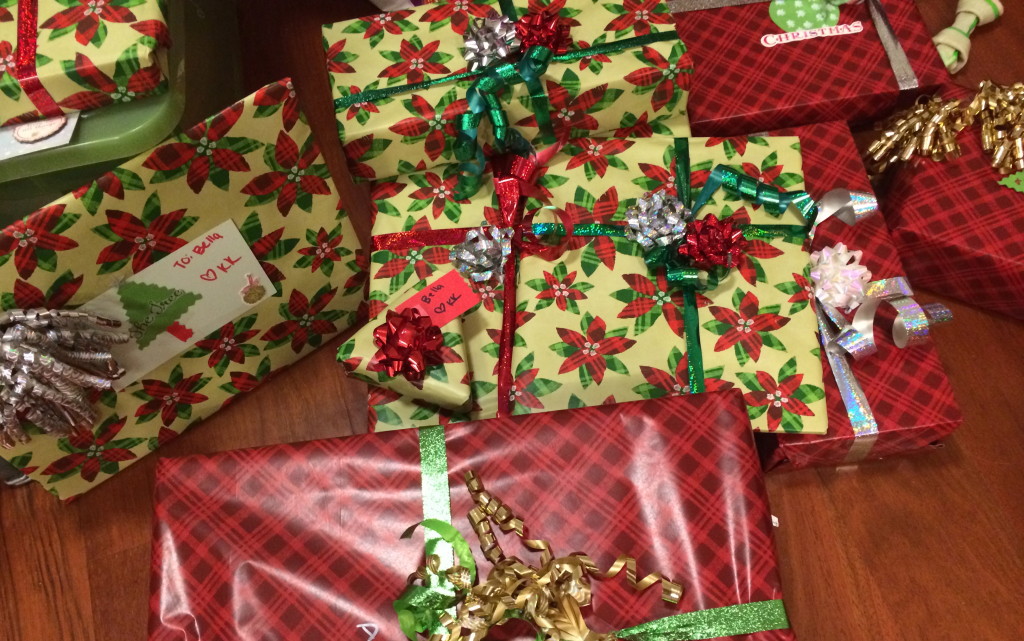 I love ribbons and bows 🙂
HAVE A VERY MERRY CHRISTMAS! I will see you guys at the end of this week. I'm going to enjoy family time.
XOXO With a Cherry On Top,
-Minnie