Christmas Hummus
You all know how much I love hummus. Let's be real… I put hummus on my hummus.
I often buy hummus at the store, but decided to make a festive hummus for the holiday! This is heart healthy and delicious. I also think it looks beautiful when finished so it would be excellent to bring to a holiday party!
It's very simple and involves some of my favorite ingredients. Chick peas (of course) and avocado! The avocado is where we get the fabulous green color, but it really brings the hummus to another level. It adds such a creamy texture, and trust me one bite of this and you won't be able to put it down. I will be slathering this on pitas all week, guaranteed 🙂
For this recipe you will need:
-1 15oz can of garbanzo beans (chick peas)
-1 large avocado
-2 Tablespoons of lime juice
-1 teaspoon of minced garlic
-1 teaspoon of paprika
-1/4 teaspoon of salt
-pepper to taste
Simple enough right?
First place your beans in a food processor
Grab your avocado and slice it open
You need to remove the pit (be careful)
Next score your avocado. This is the best way to do it. Because you just flip it over and the peel comes right off! You get every bit of avocado out
Dump it in the food processor and add the lime juice and minced garlic
Turn it on and watch it mix!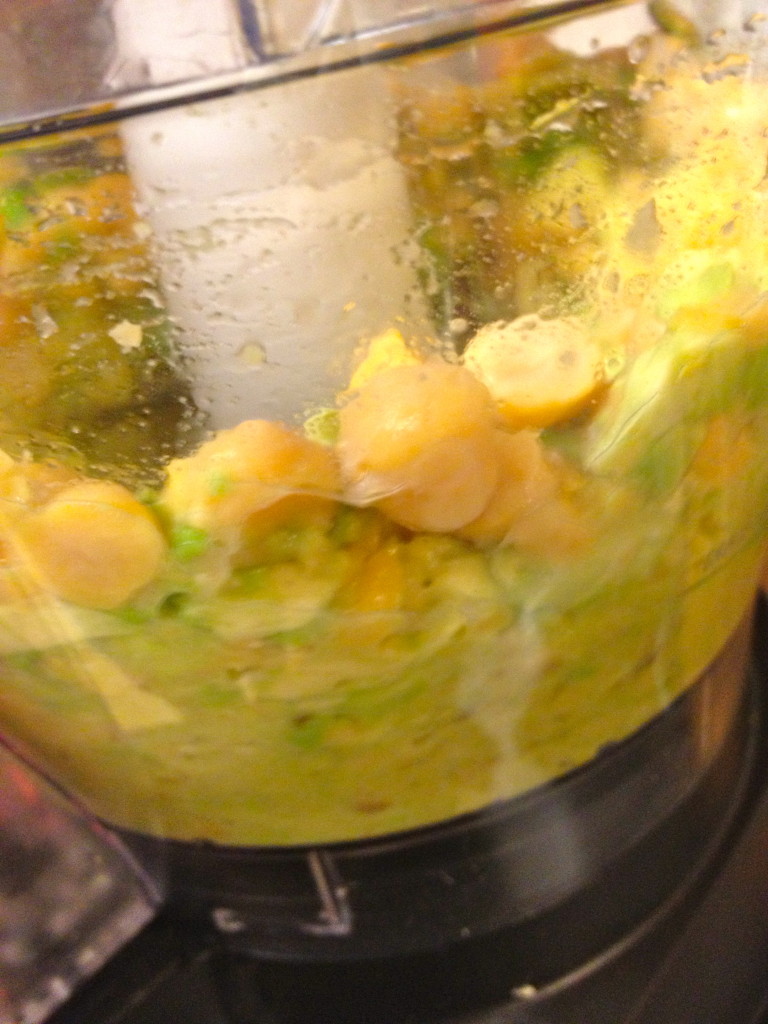 Add the salt, paprika, and pepper and mix again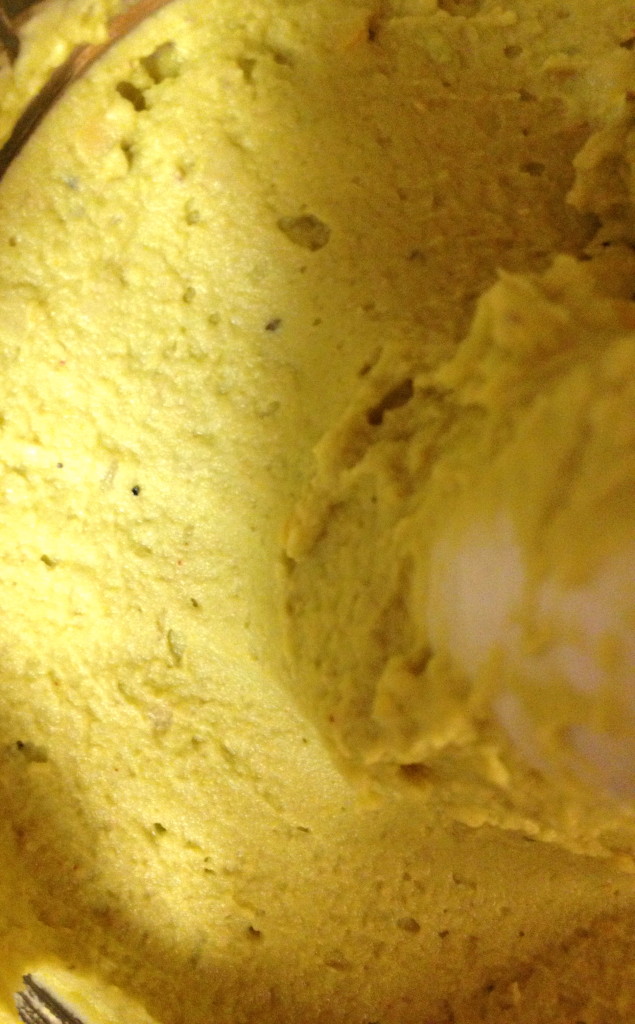 Put it in a bowl and serve!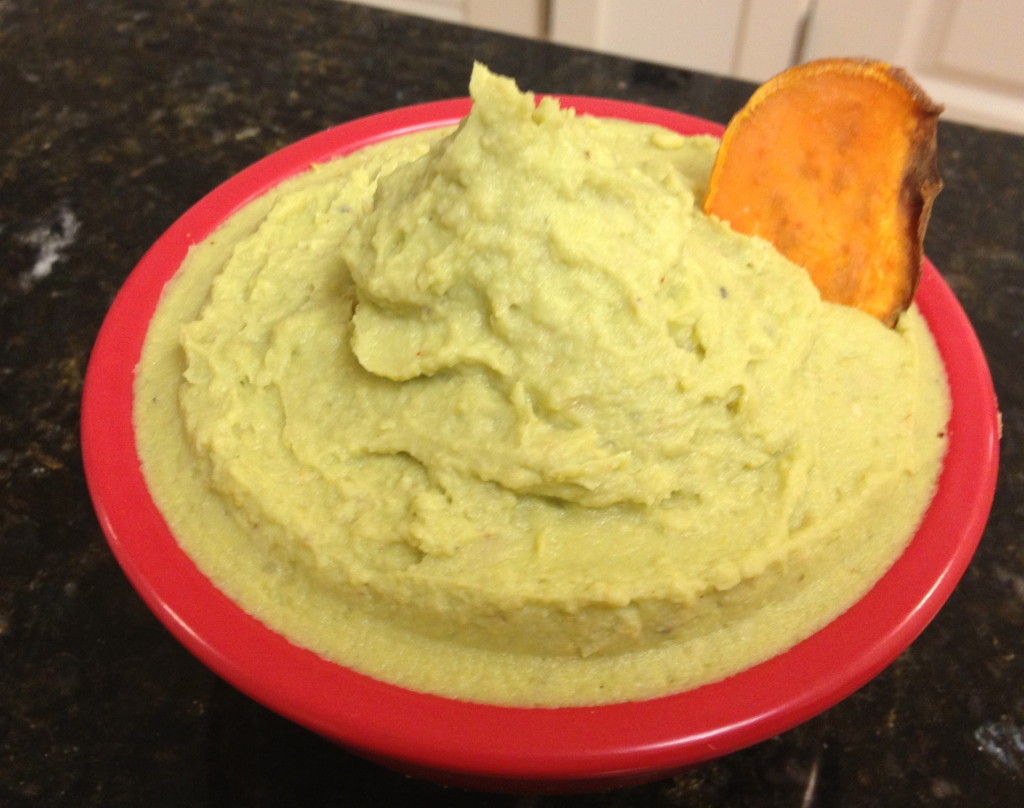 I made these great homemade sweet potato chips for dipping! I have always loved the combo of avocado and sweet potato. It's wonderful. The chippies will be featured tomorrow 🙂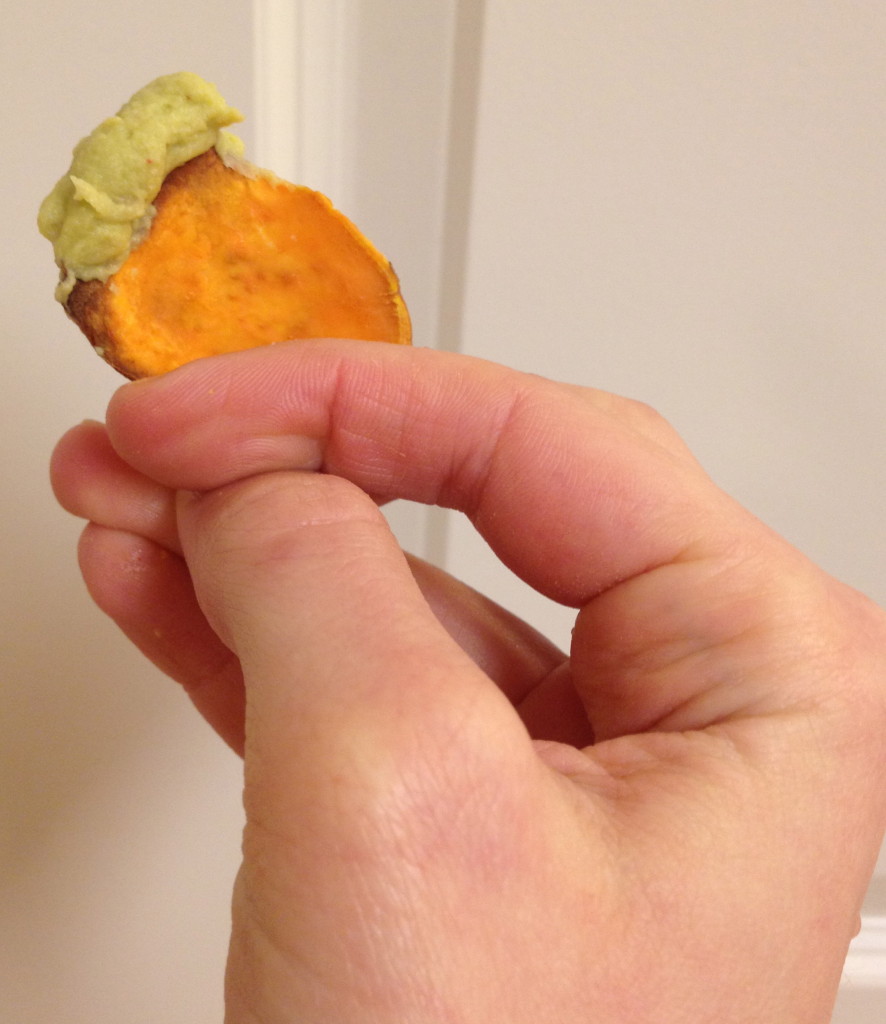 The recipe ends up making quite a bit, so share with some friends, co-workers, or take to that holiday party!
Happy eating…
XOXO With a Cherry On Top,
-Minnie