Sweet Potato Chips
As promised, my recipe for yummy sweet potato chips! I featured these in my Christmas Hummus post yesterday, which seemed to be a huge hit!
These chips are so delicious and guilt free. I could not stop eating them once I made them! They are crunchy, salty, and sweet! Are you sold yet?
Added bonus about these chips: they are puppy friendly! I often buy Shelbs and Phoebs dehydrated sweet potato treats, costing about 10 bucks a bag! This is the same thing, just in chip form! And it cost about 25 cents to make! Okay, I really think I have convinced you to try making your own now 🙂
Just check out my girls chomping away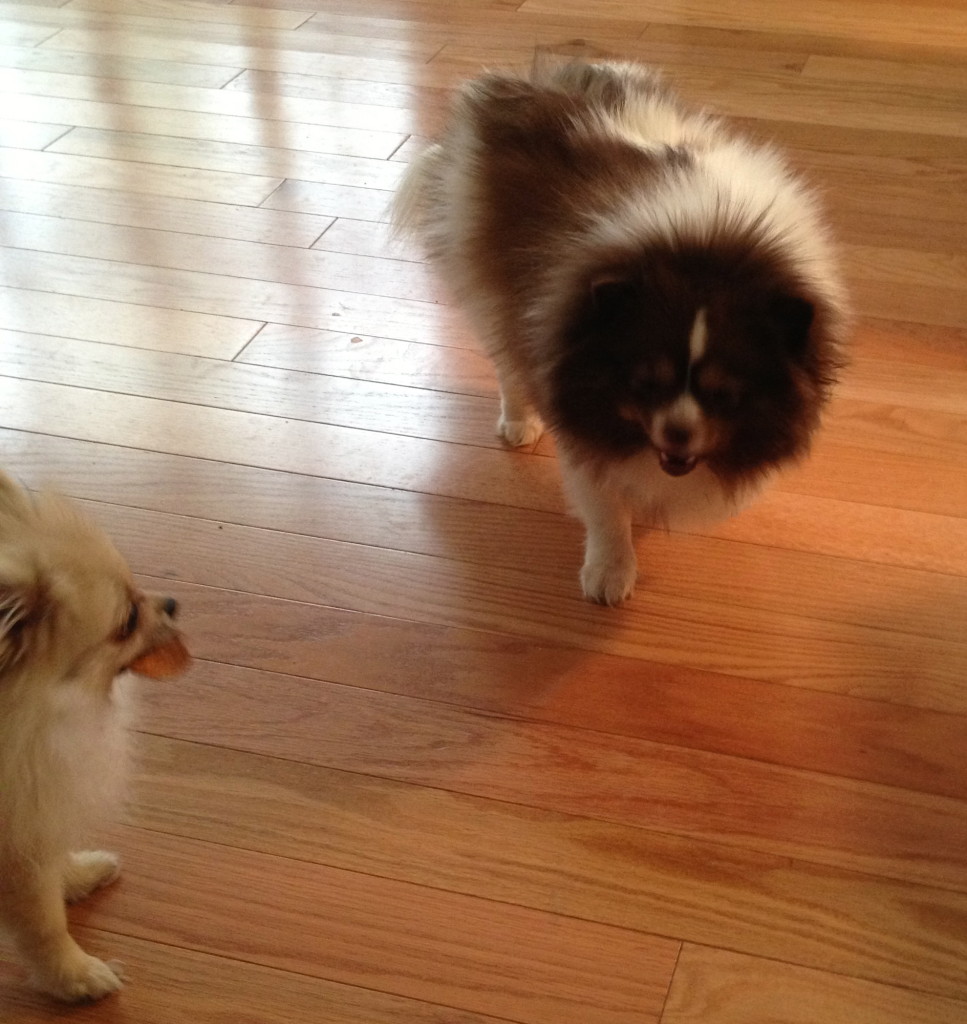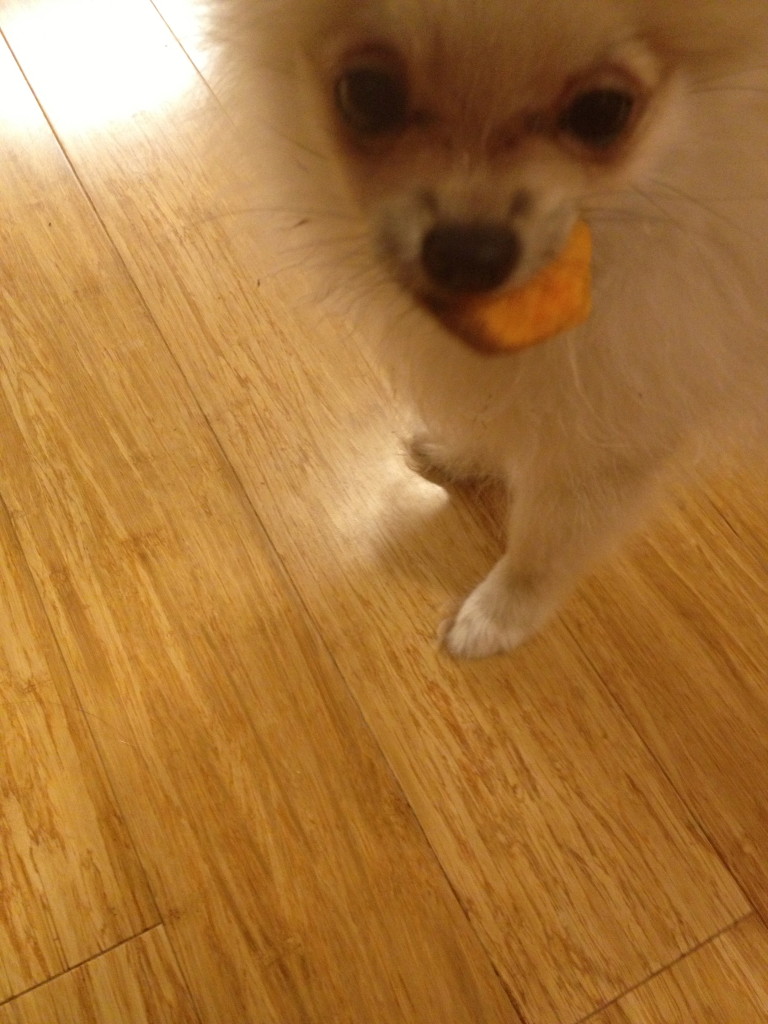 Okay so let's get to the list of ingredients. You will need:
– 1 to 2 large sweet potatoes
– olive oil spray
– sea salt, cinnamon, OR splenda brown sugar (I made 3 batches. one of each)
That's it! Besides your food processor. So simple
Preheat your oven to 275 degrees Fahrenheit.
Start by cleaning your potatoes. I like my little potato brush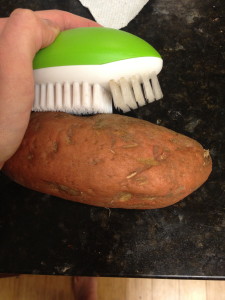 Next you are going to use the slicing blade from your food processor (they all come with this now) It'll make nice chips. You can also cut them by hand, but it will take forever. One zip of the food processor and it takes about 20 seconds!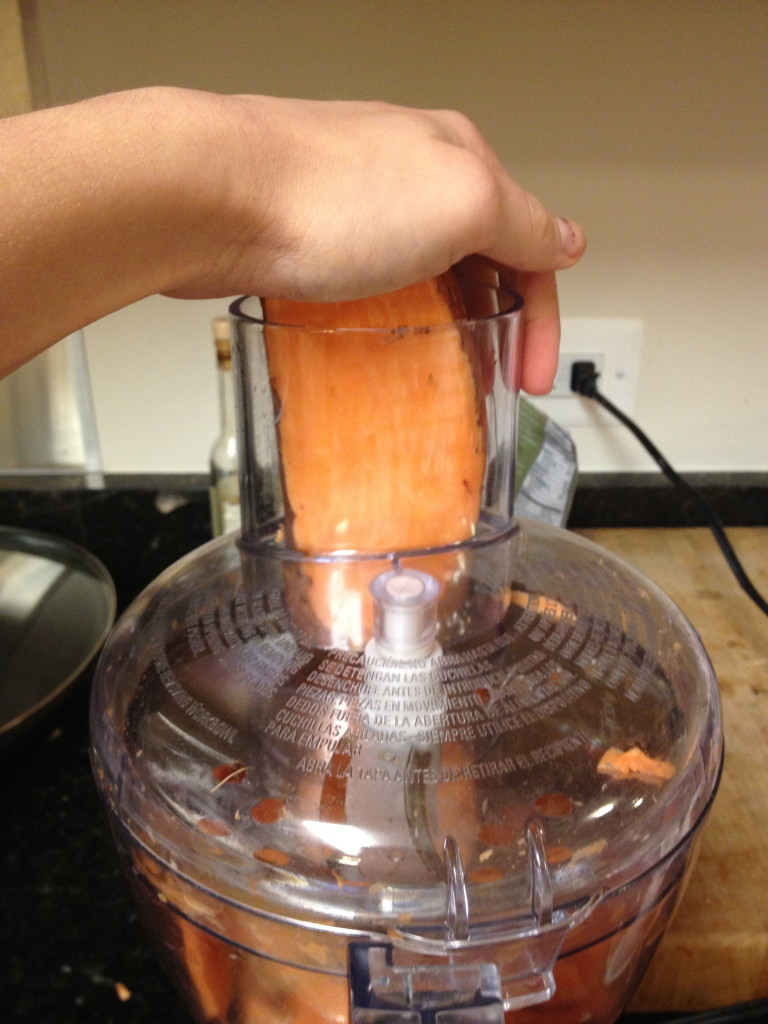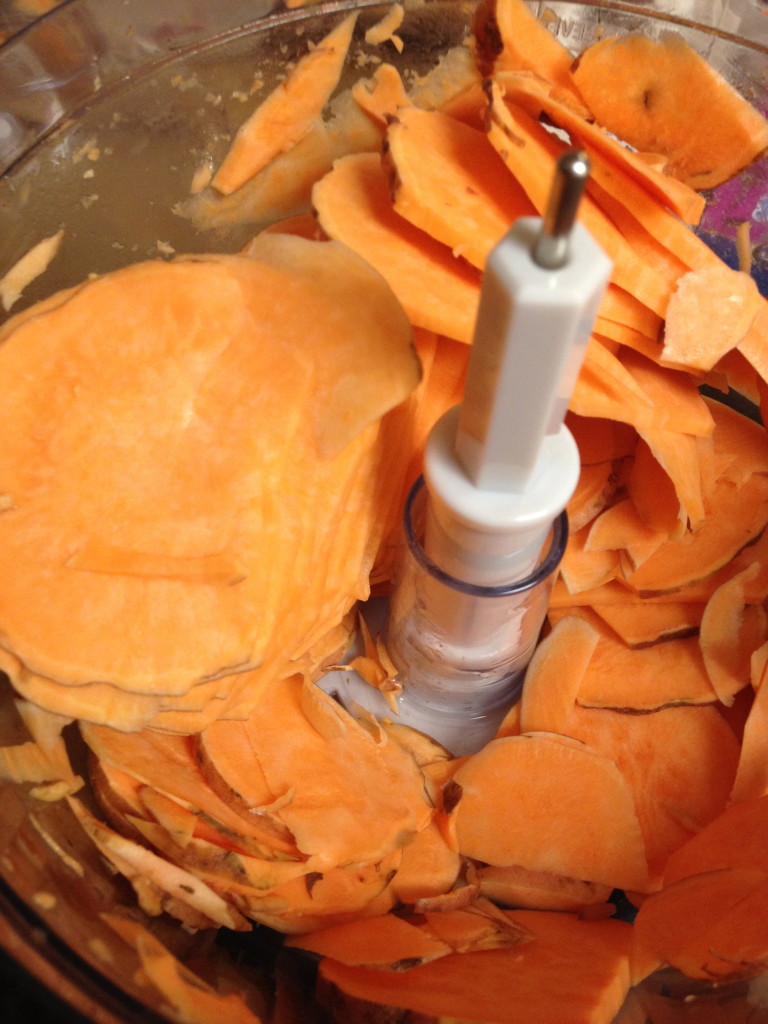 Next get a cookie sheet and spray with olive oil spray. I tried using wax paper with one batch because I was afraid of sticking. The batches without wax paper turned out better and they didn't stick! So spray and place them on the pan with the seasoning of your choice
Tip: Try and be consistent with thickness. If you notice your food processor sliced some chips thinner than others, do batches of thick cut, then batches of thin cut! They will cook evenly that way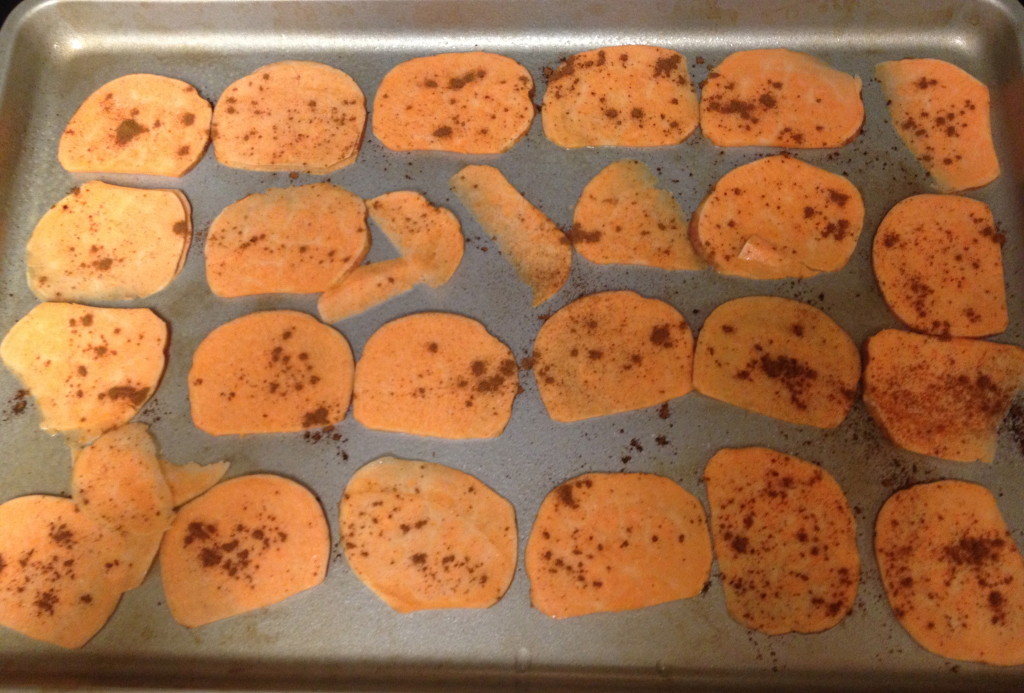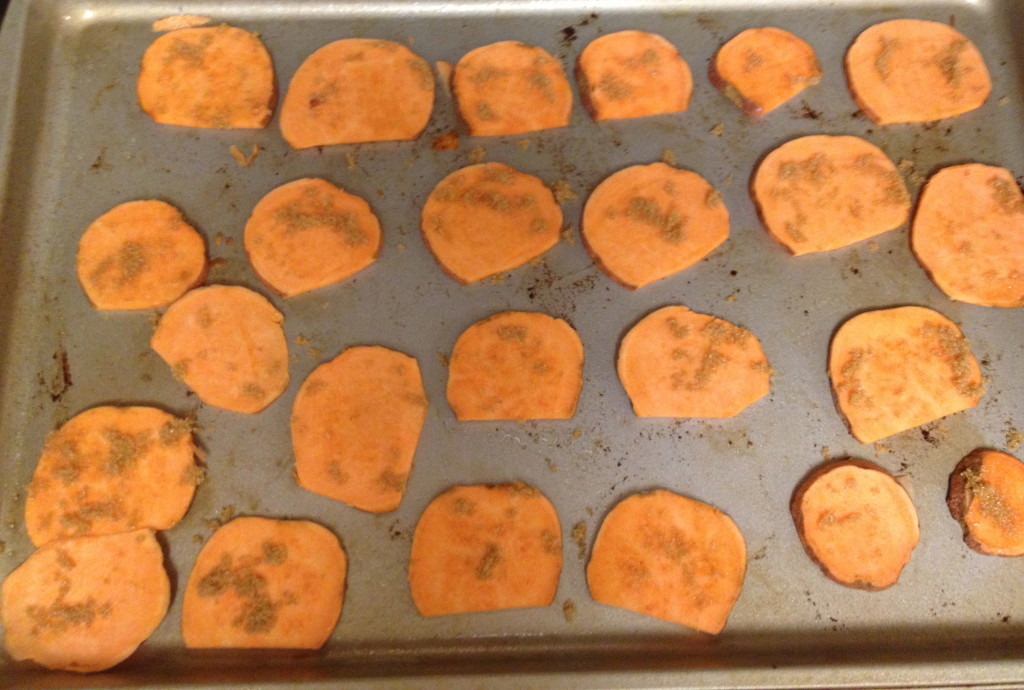 You are going to bake for 35 minutes at 275. Once that time is up, take them out. They will look like this: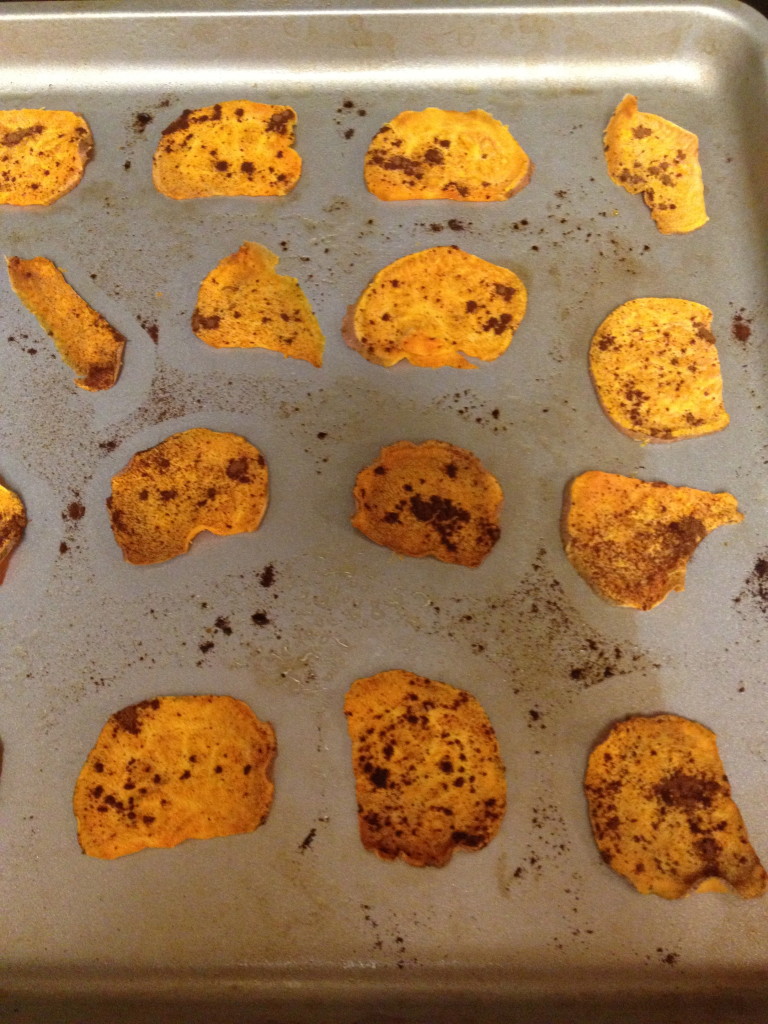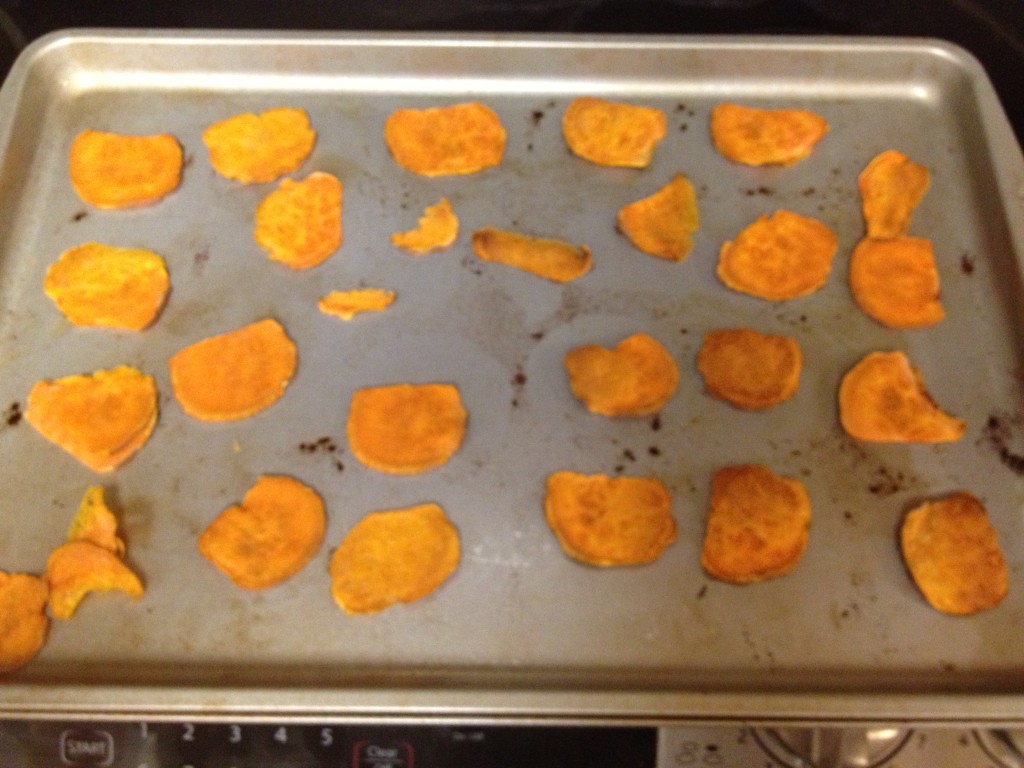 And bake for an additional 25-30 minutes. Keep an eye on them!
Take them out of the oven, they should be looking crunchy 🙂
If you notice some are very brown, this is good! I was actually concerned they were "burnt", but they ended up being the best tasting chips out of the batch! I saved those for me, sorry pups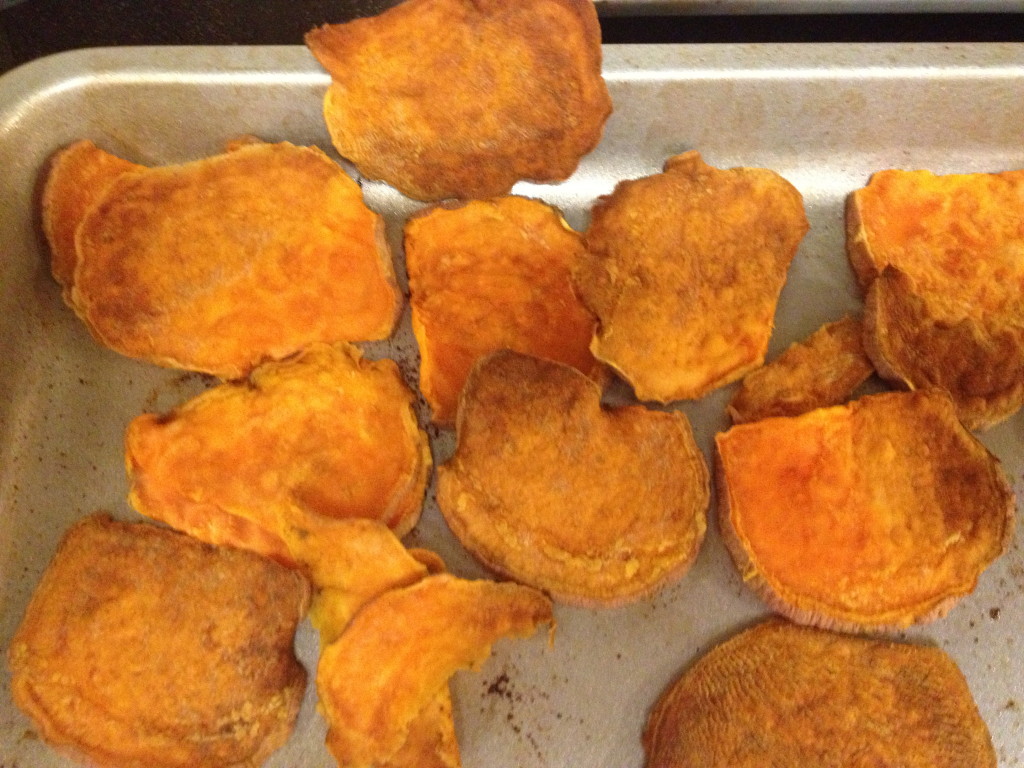 I put them in a bowl, and munched away. Crunchy Munchies!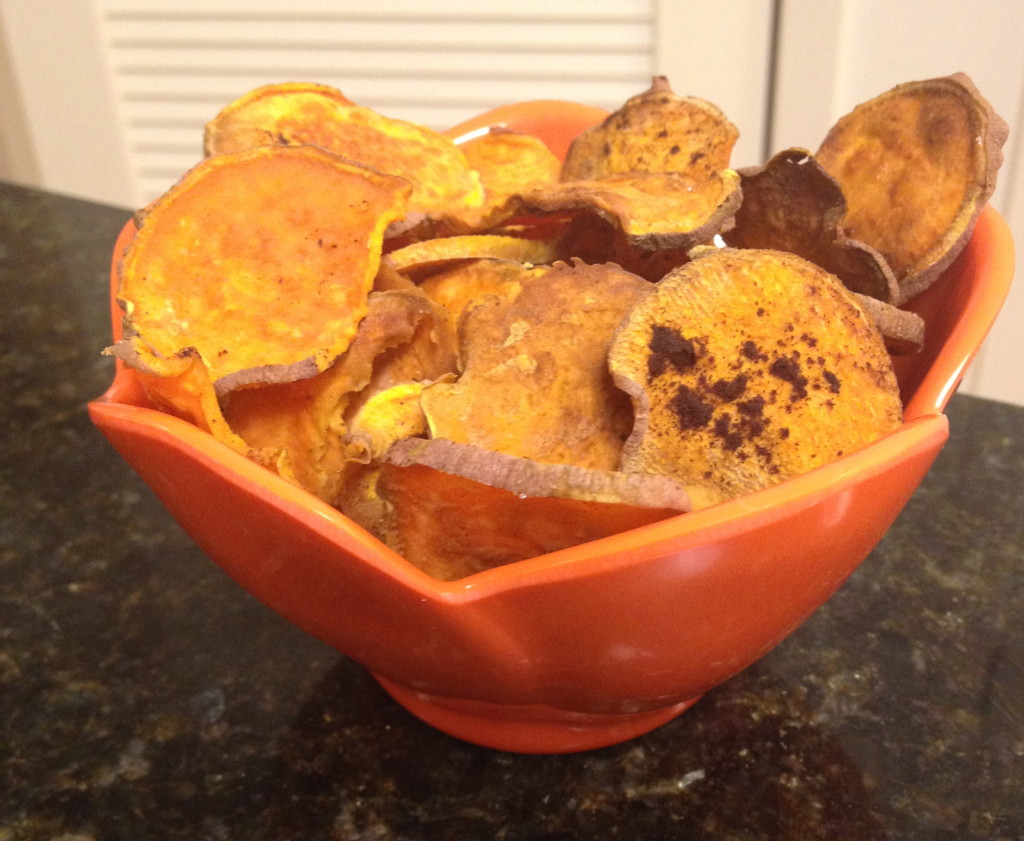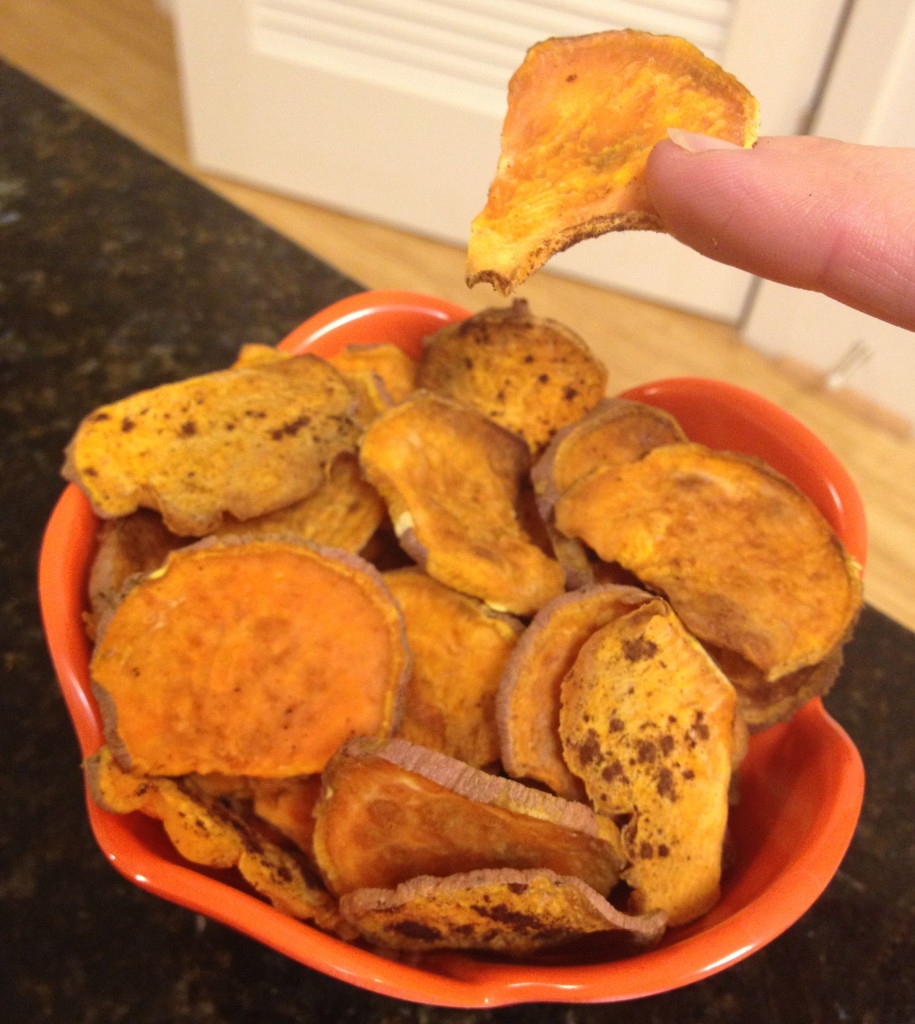 And of course I ate some with that Christmas Hummus!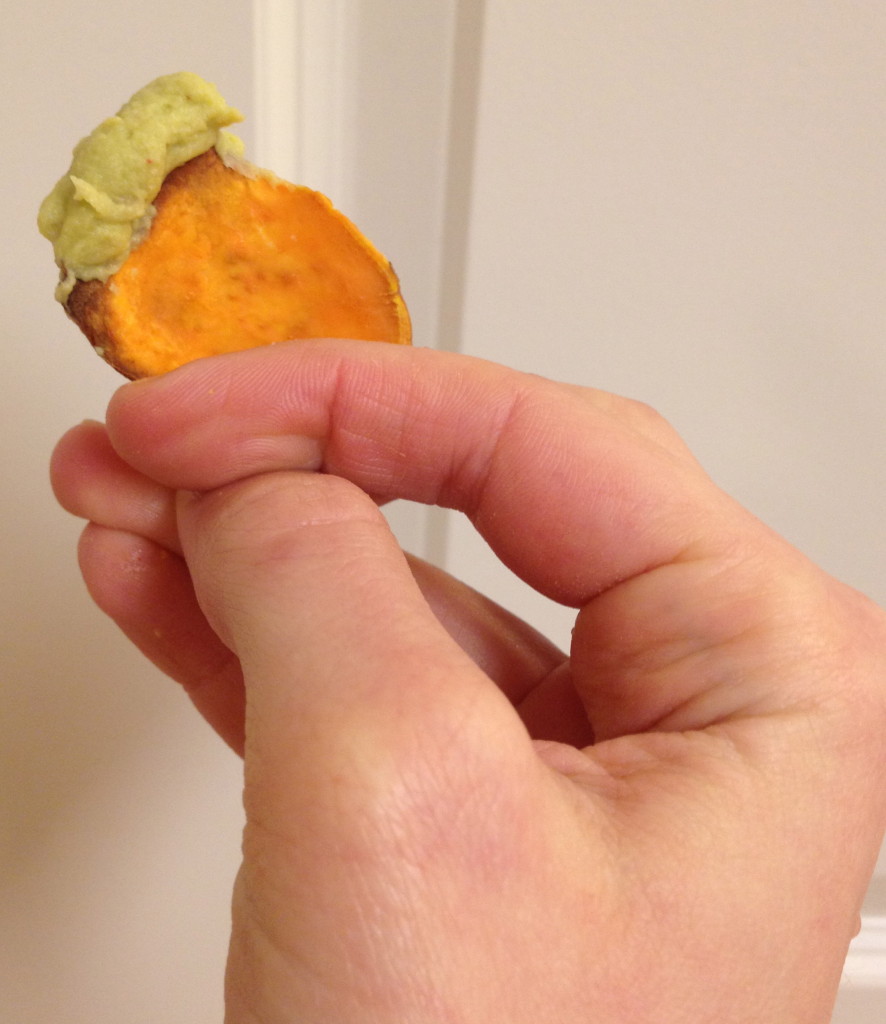 These chips are about 120 calories a serving!
Depends on the size of your sweet potatoes. If you use a very large sweet potato, it's about 160 calories. That's if you eat the whole thing. And one sweet potato makes A LOT of chips!
Happy eating…
XOXO With a Cherry On Top,
-Minnie