Let's Hit the Barre
For my regular readers, I know what you're thinking. Wait… she doesn't drink! I don't! I'm not talking about the BAR- filled with calorie loaded cocktails. I'm talking about BarreWorks class!
This is a new class that I consider a fitness explosion. It's become quite popular recently, and I was finally able to try it! The workout is low impact with pilates and yoga influences, and some strength training too 🙂
A few months ago I did research on the Barre workout, but wasn't quite sure I was ready to commit 20-30 bucks for a class that I may or may not receive a full body workout from. I read some reviews, and they were mixed. Some people said they didn't break a sweat, and they barely felt like they worked out. Well those people must have been going to the wrong studio!
Last week I saw my regular Pilates studio– Coreworks Fitness was offering a trial class for 5 BUCKS! What a steal! How could I say no? So I went and hoped for the best.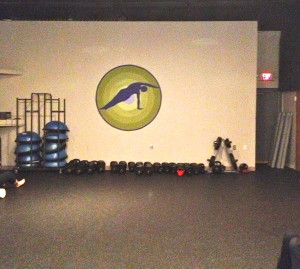 The class requires small weights for the strength training portion. I didn't even know Barre included this! I was anticipating using the barre for the whole class and thought this might get boring fast. I was very wrong!
We were given the option of small hand weights (2-3lbs) or the balls. I chose 3lb balls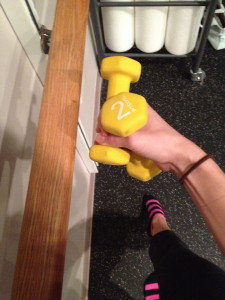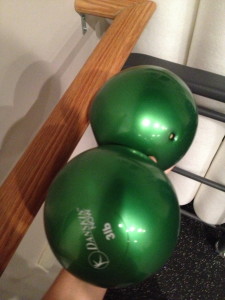 The class starts with basic ballet movements, warming up the body, and preparing for the movements you will do on the barre.
I apologize for the grainy pics, it was a dim studio and I used my iPhone 
I was starting to feel like a regular Black Swan!
You can see I was having a lot of fun with this! What you can't see is that my legs were SHAKING!!!!! I pride myself in being pretty fit now, but I definitely was feeling the burn and the shakes!
After the barre work, we grabbed those weights and did some arm work incorporating some of the ballet movements at the same time. It was a great added bonus to the class and we all broke a sweat! Plus it was a mind exercise as well, because you had to remember the moves and tell your body to do them in the right order 😉
Next was some mat work! There was a big yoga and pilates influence here. The key is to keep the core tight for nice strong abs.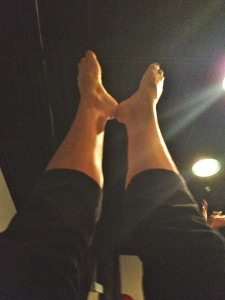 There was plenty of mat work that included glute and thigh work! My favorite target area! My legs were burning big time.
The class finished with nice long stretching. It felt so good and I was beat!
Overall the class was GREAT. Much more than I anticipated. Sara, our instructor was fabulous and talked us through each movement. I take her reformer classes and she never disappoints 🙂
The studio is offering two more trial classes and I signed up for another one already! I can't wait to go back for more, my legs are going to look awesome 🙂 Click here for the studios Facebook page!
I also went to the gym for some cardio today. I switched it up and did a 20 minute run, finishing in a sprint, and then some arc trainer!
And then I came home and made a DELICIOUS Holiday Recipe!
I call it Christmas Hummus. Festive eh?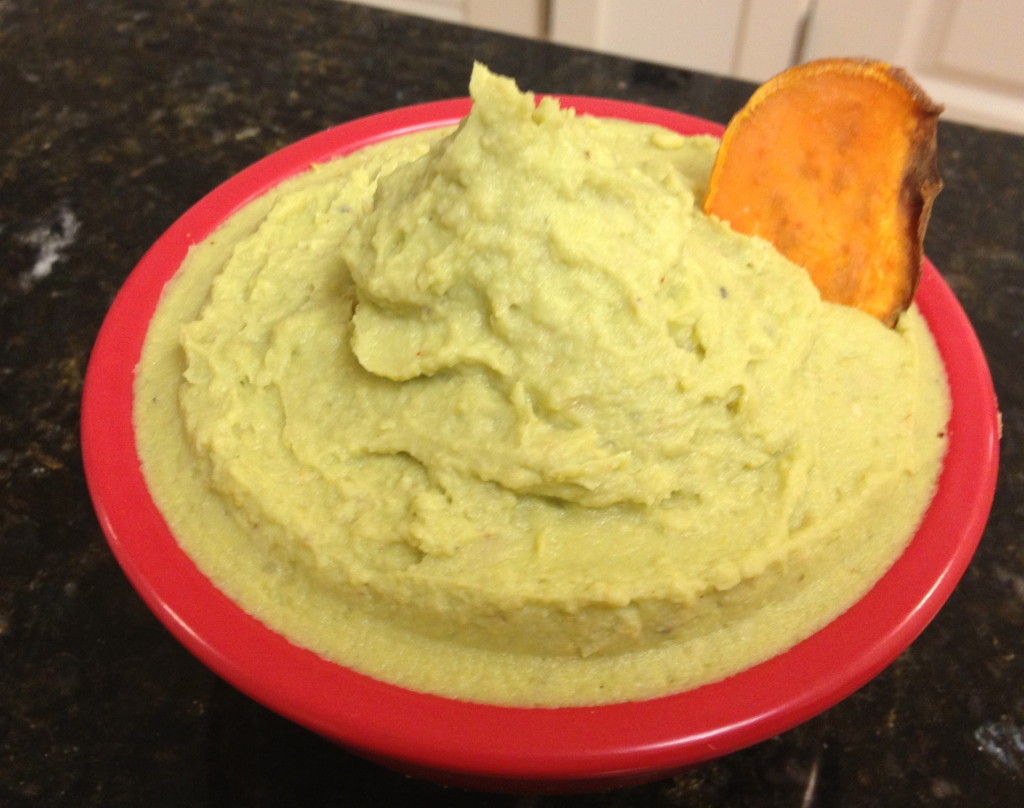 The chips will be featured tomorrow. I would always eat sweet potato chips with guacamole. I loved the combo. This is even BETTER. CLICK for the recipe
No Phoebe feature today… someone misbehaved… we are hoping for a better day tomorrow!
So make sure you try out Barre class, well worth it! And don't forget to enter to win nut butter from yesterday's blog!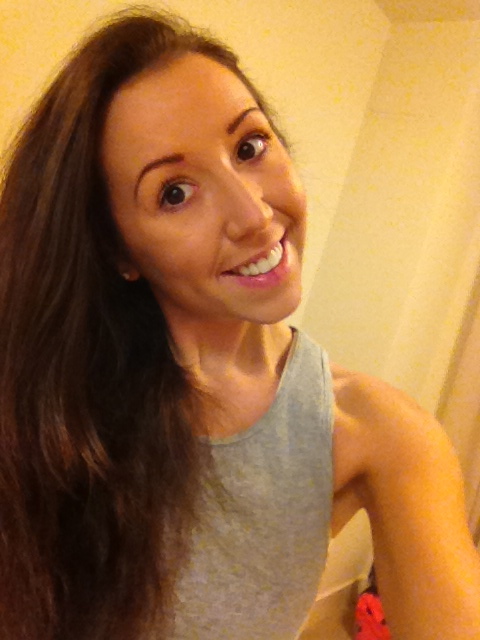 XOXO With a Cherry On Top,
-Minnie